About Master Power Brakes
Founded in 1983, Master Power Brakes is the leader in model-specific brake kits for classic cars. What sets them apart from their competitors is that they focus on designing superior quality, model-specific kits and keeping the kits as easy to install as possible.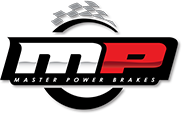 Master Power Brakes works with a variety of businesses, including race car, street rod, antique, classic, and muscle car markets which allows them to be at the forefront of the braking system business.

Classic car enthusiasts turn to Master Power Brakes because of the brand's determination to give their customers exceptional quality products, exactly tailored to fit their needs, and delivered with prompt, courteous service.
They sell their products to both consumers and dealers. Their customers can buy from Master Power Brakes catalogs or on their eCommerce website.
Growth Challenge
In 2017, during their pursuit to embrace digital marketing trends, Master Power Brakes participated in migrating their website to a new platform. Unfortunately, during this process, they lost a significant amount of the value that search engines perceived they deserved. With a lack of SEO authority, their website suffered in a few ways. To start, their organic traffic dropped from 23,777 visitors to 6,000 visitors in just two months. Further, the lack of traffic to their website led to a drop in total sales.
It was obvious to the team at Master Power Brakes that they needed to optimize their efforts and figure out what was driving results. To add to the challenges they were already facing, they soon realized that their marketing tools were so diverse that it was tough to figure out what was working and what wasn't.
With little to no knowledge of the digital landscape, how to improve their SEO authority, or consolidate their marketing tools to optimize their efforts, Master Power Brakes was at a crossroads and needed to make a pivotal move.
Growth Solution
Master Power Brakes and digitalJ2 connected after Etienne Turner, Co-founder & CEO of digtialJ2, presented at a local Vistage group.
As a team, we worked alongside Master Power Brakes to tackle the roadblocks in their path and revitalize their growth.
Implemented blogging strategy to generate traffic and establish themselves as a thought leader in the industry.
Consolidated their CRM system to be able to easily manage and understand sales activity.
Improved the overall digital presence by focusing on on-page SEO and communicating with customers and visitors on their website via live chat.
Blogging Strategy
Regularly publishing comprehensive, helpful, and unbiased content has shown time and time again to generate traffic. With Master Power Brake's traffic down, one of the first initiatives that was implemented was a fresh blogging strategy.
Together, Master Power Brakes and digitalJ2 designed their strategy to generate both traffic and leads. To generate traffic, the strategy focused on writing comprehensive content that answered the questions that their target market was asking.
For reference, here is an example of one of their most popular blog posts. As you can tell from the title, this blog post answers the question, "How do I diagnose a hard brake pedal?" With keyword research, we learned that a lot of people were searching for the answer to that question. The question had such a high search intent that this blog attracted a lot of visitors who searched for an answer on Google.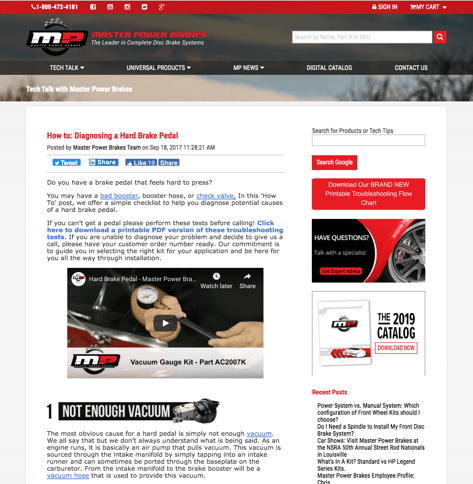 To generate leads from their blog, the blogging strategy was designed to publish content that was so helpful and well-written that it would create positive relationships between their brand and the reader. Then, when a reader is ready to buy, they are much more likely to turn to Master Power Brakes for their brake kit needs.
CRM System Consolidation
Before partnering with digitalJ2, Master Power Brakes didn't have a customer relationship management strategy. Together, we set up a CRM that gave them the ability to take the leads they were capturing and integrate them with the sales team to close more deals faster.
Using HubSpot, a marketing automation tool, Master Power Brakes was able to utilize the CRM and automatically enroll contacts into a workflow that created tasks for sales to contact the lead.
Here is an example of one of the workflows that allowed Master Power Brakes to manage their leads better and contact them sooner. As soon as a website visitor submitted a contact us form, they would automatically be enrolled into this workflow that would immediately create a task for one of their 2 sales reps to reach out to the lead to answer questions or assist in purchasing.
Improving Overall Digital Presence
To improve their overall digital presence, digitalJ2 and Master Power Brakes focused on their on-page SEO to earn back some of their SEO authority.
Specifically, the team began zooming in on these 8 SEO best practices:
Creating unique title tags to increase visibility and click-through rate.

Writing meta descriptions that use keywords wisely and include a compelling description on which a user would want to click on.

Writing easy to read content with targeted keyword phrases.

Adding descriptive image alt tags so search engines identify their relevancy.
In addition, their website was improved by the addition of two different "live" conversation tools to their website. During business hours, they have a live chat that will automatically notify a sales rep when someone engages it. Then, the sales rep will be forwarded to the conversation so they can chat with the visitor in real-time.
To engage with their visitors while they're not in the office, the team created a ChatBot that collects information from visitors and provides them with resources. Then, a task is automatically created for a sales rep to follow-up with the lead. These chats elevate their entire digital presence by making it easy for visitors to get the answers to their questions quicker.
The Results
With digitalJ2's help, Master Power Brakes experienced significant digital growth.
To start, their organic traffic rebounded.

Then, year over year, we helped increase revenue 35.5% from $260,793.70 to $352,848.34.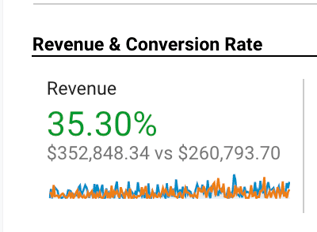 Lastly, Master Power Brakes gained the ability to use the information that their website was gathering about their visitors in order to target them better. This learning has continued to empower them to capture more leads than last month nearly every month.
About digitalJ2
We are an ROI obsessed marketing agency located in Charlotte, NC.
Everything we do is tailored to your ideal customer and their unique buying habits.
We specialize in lead generation, customer acquisition, and customer retention to provide our customers tangible, bottom-line results - utilizing real data in every marketing decision we make.
Our expertise includes eCommerce inbound marketing, remarketing & retargeting, conversion optimization, technical eCommerce SEO, eCommerce email marketing automation, and paid social advertisement. We are especially proficient at integrating these channels and tactics to work together to drive maximum performance.
What Makes Us Different
Our goal is to build long-lasting, mutually beneficial relationships with our customers.
This means that we assume full responsibility for whatever parts of your marketing
strategy that we take on and we work to constantly improve and refine those
campaigns. We run agile projects and campaigns, allowing us to evolve our marketing efforts in unison with your company.
Have questions? Call 888.300.2906 or visit digitalj2.com. We would be
thrilled to hear from you.
Similar Posts: