Guide to Improving Your Print Ads
If your print advertisements are falling flat, you may need to revamp your marketing efforts. Print ads can yield positive results, but only if you've optimized your content, styling, timing, location, and many other key aspects. It's all too easy to make a mistake that causes your traditional ads to fall short of expectations – possibly costing you thousands of dollars. With a bit of strategy, research, and hard work, you can enhance your flyers, postcards, pamphlets, and catalogs.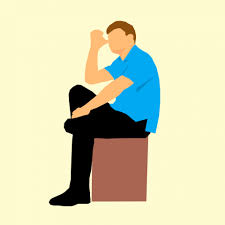 Here are five sure-fire ways to improve the effectiveness your print ads, helping them reach their full potential – plus one bonus tip to become a true marketing master.
1. Personalize Your Ads
Studies show that 71 percent of customers prefer personalized ads tailored to their unique shopping habits. Combining traditional print ads with personalization can be difficult, as it's often costly and time-consuming to make each flyer unique. Variable printing, however, can help solve this problem. Variable-data printing methods, such as on-demand print jobs, allow the marketer to change certain elements (such as the text or images) on a print ad from one piece to the next. There is no need to stop the printing process or make manual changes. Instead, it uses digital printing methods to customize your print ads without skipping a beat.
2. Write Gripping Headlines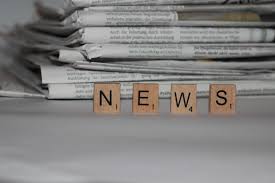 A well-known quote in the content marketing world comes from the well-known advertiser, David Ogilvy: "On the average, five times as many people read the headline as read the body copy." Headlines are incredibly important to the overall success of your print advertisements. If your headlines to capture attention and encourage viewers to keep reading, nothing will. Keep your headlines brief – generally, 10 words or less is the optimal length. Make it gripping and to the point, explaining what your product is and what it can do for your customers. The right headline can make a huge difference in the success of your ad.
3. Optimize Layout and Typography
If your print advertisement does make it in front of your intended audience, you have just a brief few seconds to grab and hold readers' attention. Cramming too much copy and not enough white space on a postcard or using typography that's too small or difficult to read can ruin the possibility of someone taking the time to read what you have to say. In general, keep your ad simple and easy to read. Start with an illustration, then a great headline, and then copy. Don't superimpose your headline onto your visual, make your copy illegible, or use a strange typeface. Do everything you can to make your print ad easy and enjoyable to read.
4. Include Stunning Visuals
Don't focus all your attention on the content and forget to optimize the visual aspects of your print advertisements as well. The effectiveness of a flyer or postcard hinges in large part on whether the ad looks enticing. According to numerous experts and research on the subject, 90 percent of the information the brain transmits is visual. The brain processes images about 60,000 times faster than text. Boost the odds of customers reading your flyer or keeping it around the house by including eye-catching images, illustrations, infographics, or photography. Original imagery (not stock imagery) is generally best for print ad purposes.
5. Pre-Test the Effectiveness of a Print Ad
It may be worth paying a fee to a marketing research firm to gauge the effectiveness of a "test run" of print ads before spending all your budget on a campaign that doesn't work. Many firms will test your ad's effectiveness via a controlled setting to measure customers' reactions to the advertisement. You then can make changes, updates, and improvements before ordering the full number of ads.
Note that pretesting can be a costly and time-consuming endeavor – and you won't have the ability to make real-time alterations as your audience grows and changes. You might want to consider a different type of marketing altogether for the type of scalability, flexibility, and progressive advertising your brand needs. An inbound marketing approach can enhance your ad efforts, provide unparalleled adaptability, and ultimately help you achieve success.
Bonus Tip: Consider a Switch to Inbound Marketing!
The bonus tip is perhaps the most important to take with you as a business owner or marketer: try your hand at inbound marketing. Print advertisements have significant limits. They are typically not as effective at garnering qualified leads or converting customers as other forms of nontraditional advertisements.
Instead of pouring your time and money into a marketing technique that may or may not work (and often there's no way to know until you've spent the money), go with a proven method supported by real research, data, and analytics. Go with inbound marketing and change the way you interact and communicate with your current and future customers.
Sources:
Six Strategies To Improve Print Advertising (And How To Achieve Them)
Marketing: Test and Improving Your Print Ad
How To Improve The Effectiveness Of Your Print Materials
Study: 71% of Consumers Prefer Personalized Ads
The Secret Behind David Ogilvy's Brilliant Headline Copywriting
The Importance of Visual Content Marketing [INFOGRAPHIC]