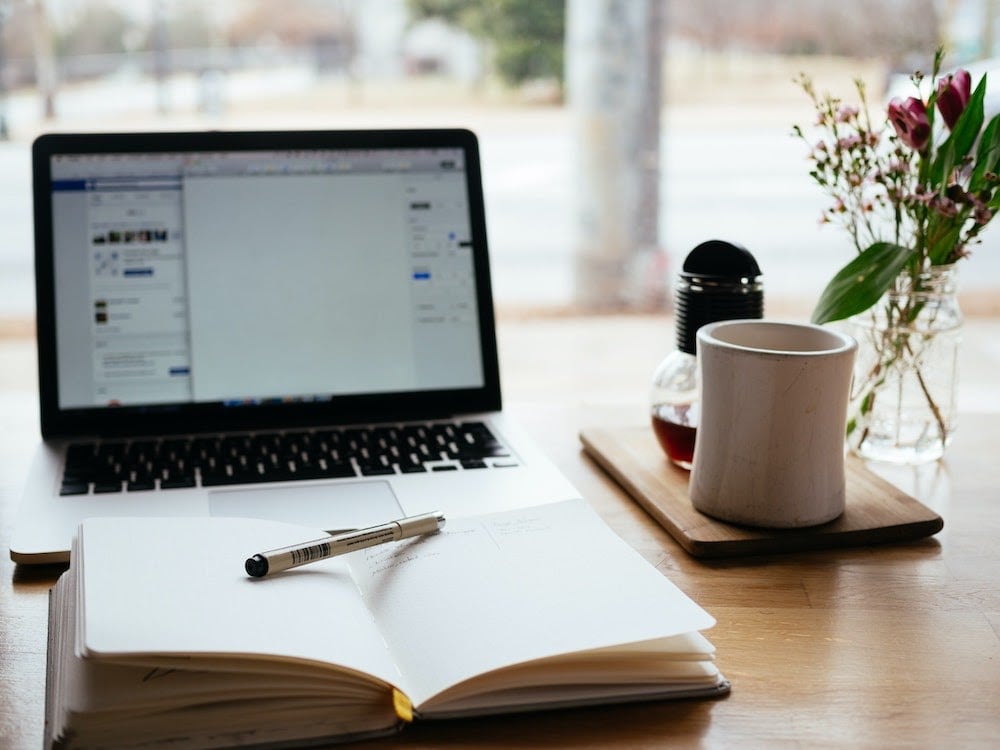 "What am I trying to say?"
It's a question writers often ask themselves as they wrestle with a bunch of words scribbled on paper or typed out on a screen.
The answer is easier to find if there's just one writer. It's more difficult when there are several content creators within an organization attempting to deliver a similar message.
A writer's style guide can bring everyone together on the same page. In this article, you will learn what a writer's style guide is, the benefits of having a writer's style guide, and the steps in creating a writer's style guide.
What Is a Writer's Style Guide?
A writer's style guide is a document filled with guidelines and rules that convey your brand and how it should be expressed in your content. It's a directory that contains a list of best practices for getting the message across to your audience.
Think of a writer's style guide as a reference point for anyone who creates content for your brand. They can refer to it when questions and concerns arise about their work. The guide eliminates confusion on what the organization is trying to accomplish with its writing.
When you're creating a writer's style guide, you can align the standards that your brand follows and efficiently distribute that information at once to the authors of your content. A guide ensures everyone tells your organization's story in the same way.
What Are the Benefits of Having a Writer's Style Guide?
Set Expectations
When content creators follow a writer's style guide, they are able to understand what's expected of them. There is a level of performance that's established, as well as details on how to reach it. A style guide gives writers the tools for success and a direction to take for optimal achievement.
Maintain Consistency
It's important to keep content consistent across the board in order to build a brand identity. A writer's style guide teaches different people in your organization how to create content that represents a core concept. Implementing the same methods and practices for everyone will unite your authors as one.
Connect With Audience
The purpose of creating content is to attract, engage, and connect with your readers. A writer's style guide makes your messaging clear and helps your organization communicate more authentically. If you are not relaying information to your audience in a way they understand, you've missed an opportunity.
What Are the Steps to Creating a Writing Style Guide?
Choose a Style
Find Your Voice
Select a Tone
Pick Your Content
Add Special Notes
Choosing a style takes care of many basic writing issues such as grammar, capitalization, and formatting. There are established manuals you can follow. Some examples are AP Stylebook, Chicago Manual of Style, and MLA Style. However, you may want to make some tweaks and exceptions depending on your brand.
You can think of your brand's voice as its personality. You must decide how you want the organization to be perceived by your audience. For example, do you want to be thought of as inspirational? Scholarly? Authoritative? Your voice reflects who you are and what you have to say.
A tone delivers on the promise of the voice. It lets your organization adapt to different scenarios based on the situation. You can think of tone as an attitude. Is your brand serious or playful? Optimistic? Sincere? Joyful? Your tone demonstrates what kind of mood you're in and how you are feeling.
Do you have a preferred language you'd like to use? Or do you want certain words to be banned? For example, a writer referring to the pandemic is allowed to use the word "disease" but not "COVID-19" or "coronavirus." Designating approved and unapproved content will teach writers which phrases to focus on and which expressions to avoid.
Your brand probably has other specific recommendations or preferences that are noteworthy to mention. A list of troublesome words can be helpful—like the difference between they're, their, and there, for example. Some general writing guidelines that have to do with tense, point of view, and jargon could be useful. You should include whatever best illustrates your brand's intentions.
How Do I Create a Writer's Style Guide That Reflects My Brand?
Now you know more about what a writer's style guide entails, the benefits of following a writer's style guide, and the framework of creating a writer's style guide for your brand.
A writer's style guide is the blueprint for your organization's content. It prepares your authors for success by setting expectations, maintaining consistency, and connecting with your audience.
Choosing a style, voice, and tone will let every writer know how to proceed with content and make it the best it can be. Adding in details like preferred language and commonly confused words will let you tailor the guide to meet your brand's specific needs.
With a writer's style guide in place, and content creators to follow it, your organization will be in the best position to convey the message you want your brand to represent.