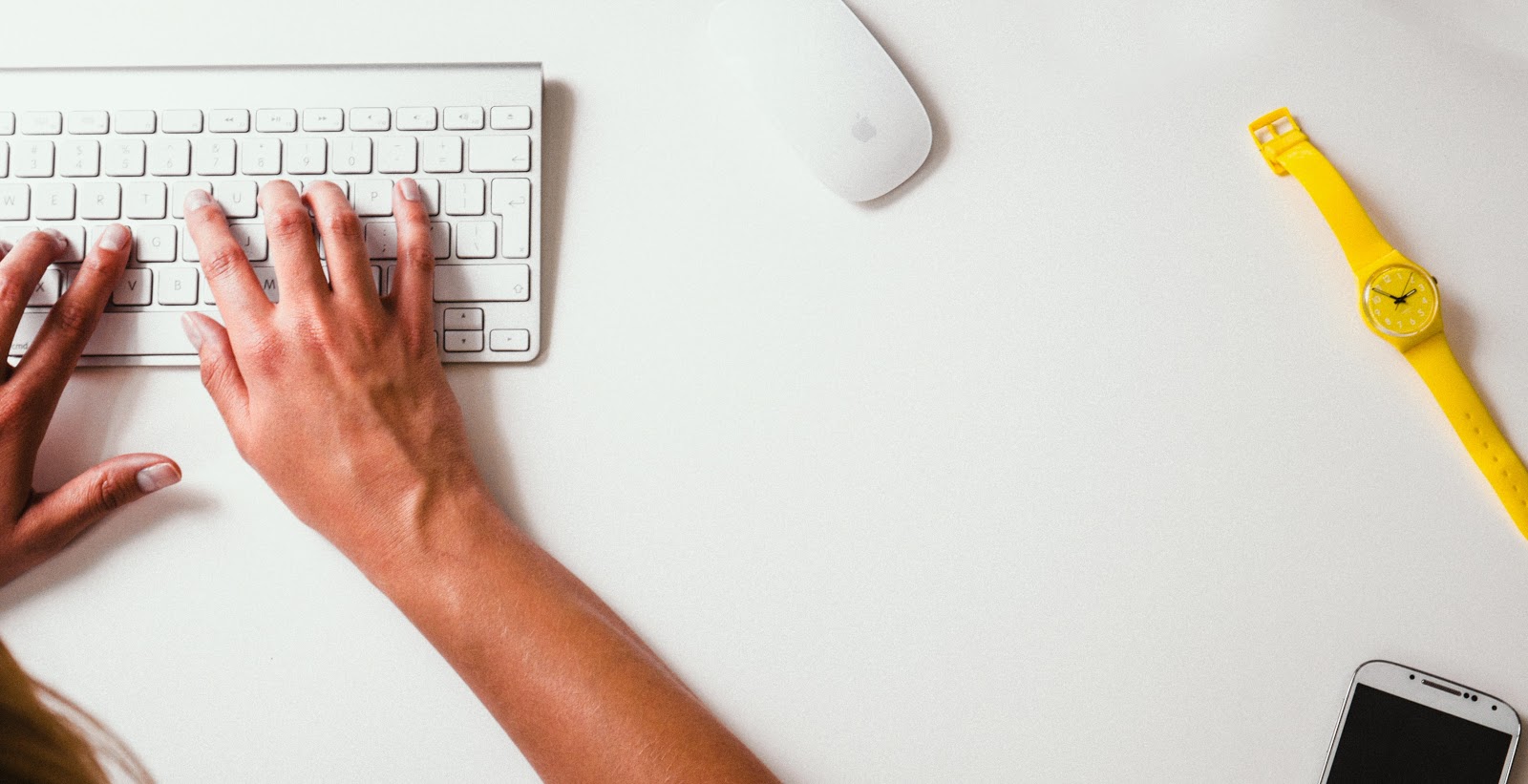 Can Blogging Help My Business?
Imagine getting hundreds or even thousands of new leads for your business by simply creating content. Probably sounds too good to be true.
By creating a blog, however, the potential to reach this goal is there. While starting a blog and creating content can be an intimidating prospect, there are ways to prepare yourself for success.
If you want to get the most from your blogging efforts, you need a strategy that will help you produce high-quality content that gets results. We've broken that entire strategy down into the following steps (feel free to click around to the one you want):
In this guide, we'll break down every step in order to give you a clear picture of how you can drive results for your business through blog content.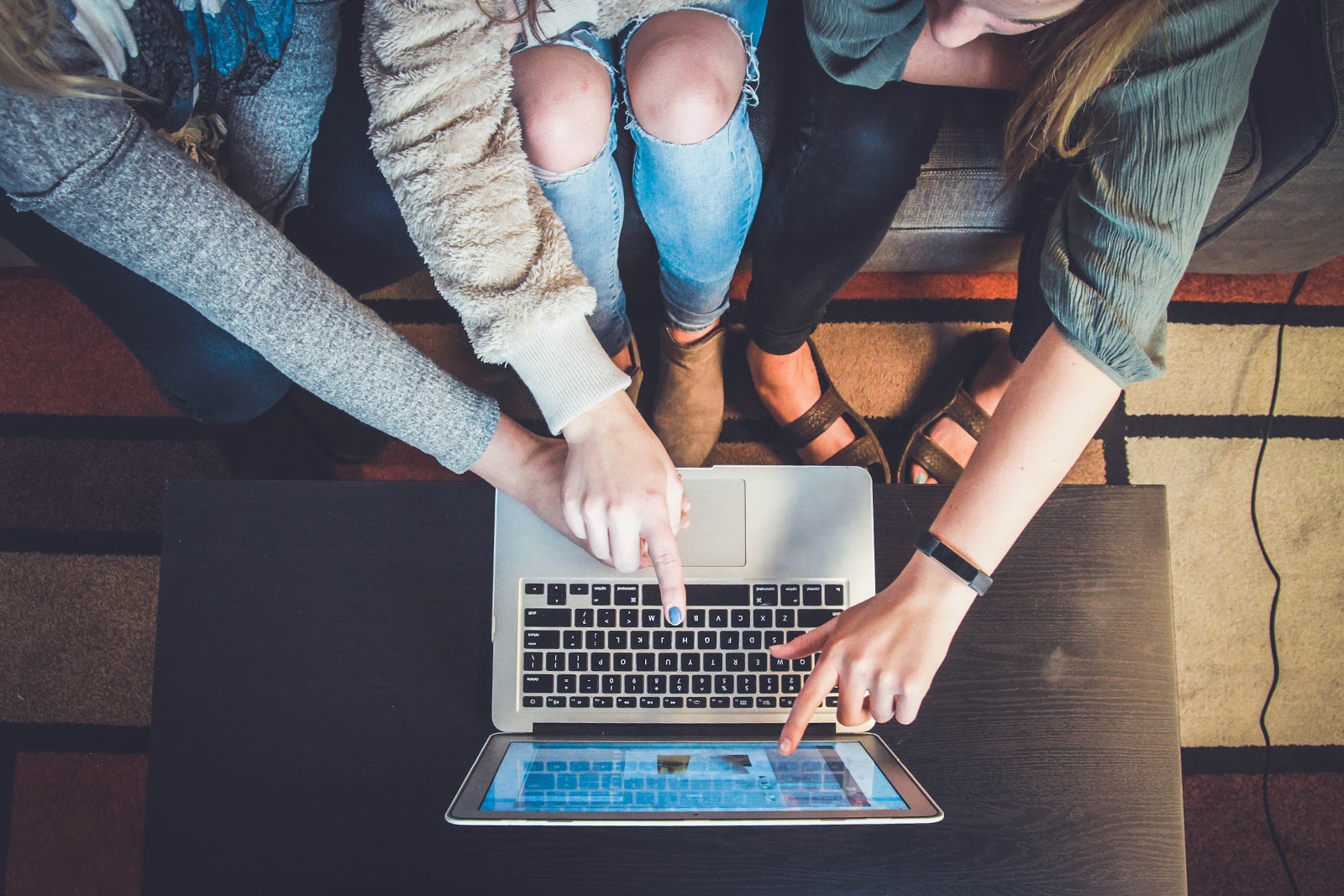 How Does Creating Buyer Personas Factor Into My Content Strategy?
Buyer personas should drive your content creation. These semi-fictionalized representations of your ideal customer represent the person that you will be creating content specifically for, meaning they play a large part in determining the tone, voice, and purpose of your content.
In order to create meaningful and helpful content, it's crucial to understand how to create buyer personas.
There are two main parts to creating a buyer persona: their roles & responsibilities and their experience with your product or service.
Knowing Their Role & Responsibilities Helps to Define Your Target Audience
A persona's role and responsibilities should focus in on a few key areas:
Their role at work
The company they work for
Their career goals
Their common challenges at work
The "watering holes" where they learn new information
Their personal background and demographics
Their buying preferences and habits with vendors
All of these elements combine to give you a complete image of a person who you speak directly to with your content.
You'll Better Understand How They Will Experience Your Product or Service
Once you determine who your buyer personas are as a person, you need to establish their relationship with your product or service by breaking down their history of doing business with your company and their buying process.
If you create a buyer persona following these guidelines, you should have an overview that looks something like this: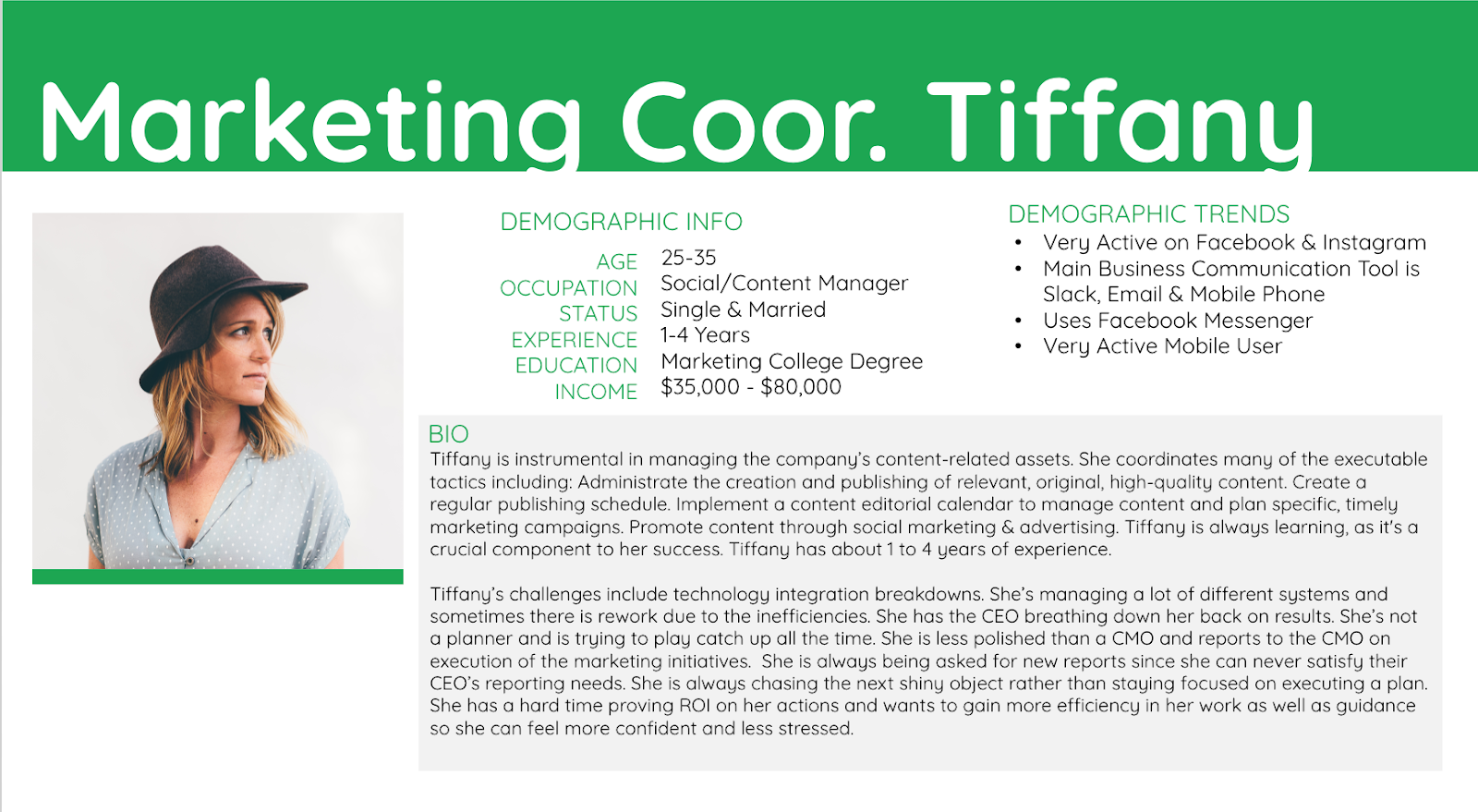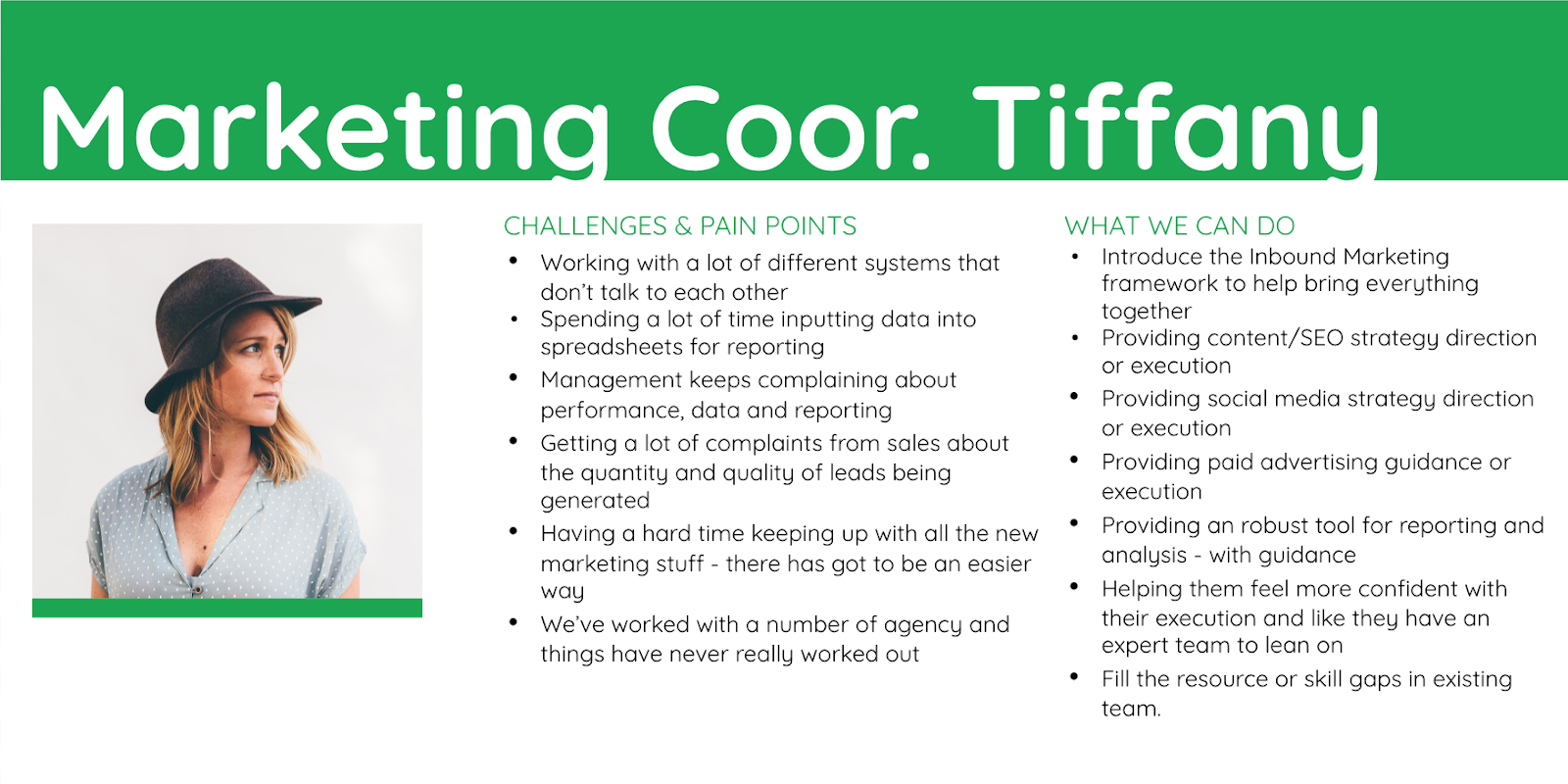 The more details you infuse your buyer personas with the more empowered your content team will be. Creating personas makes it easier for current and future content teams to understand who their content is targeting.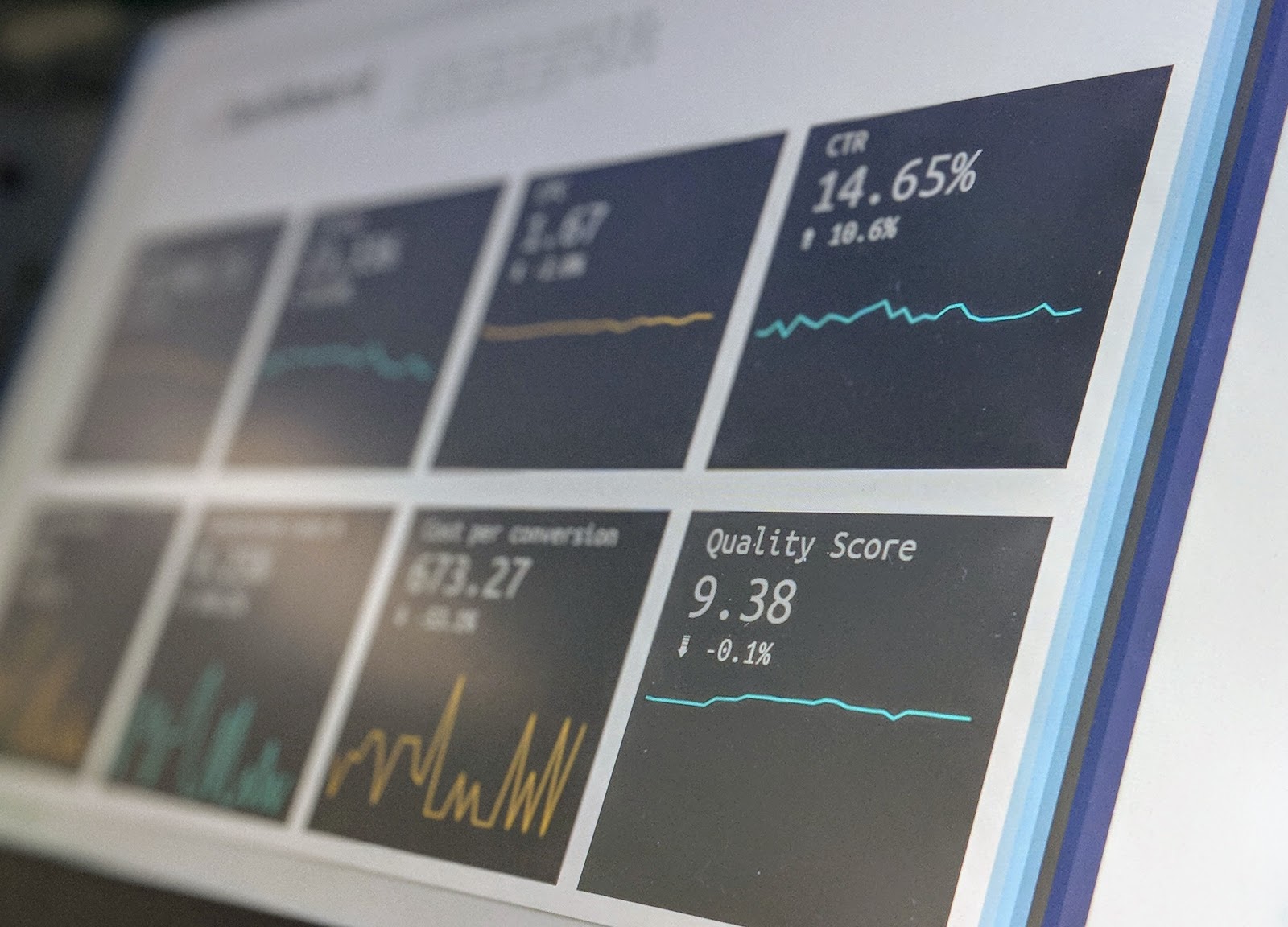 What Are Some Effective Competitive Analysis Tools?
Even if you've developed a killer content strategy (and with this guide, you will), there are always areas for improvement. One of the best ways to step up your game is by analyzing what your competitors are doing. Here are a few of the best tools for doing so.
Marketing Grader is a tool you can use to audit your competitors' website performance.

SpyFu allows you to know which organic and paid keywords your competitors are targeting.

SimilarWeb allows you to get insights on the category, country, and global rank of any website.

What Runs Where helps you watch your competition by alerting you every time someone publishes content or a new advertisement.
These are just a few of the countless competitive analysis tools on the internet. With these platforms at your disposal, you can survey the competition and update your very own strategy with confidence.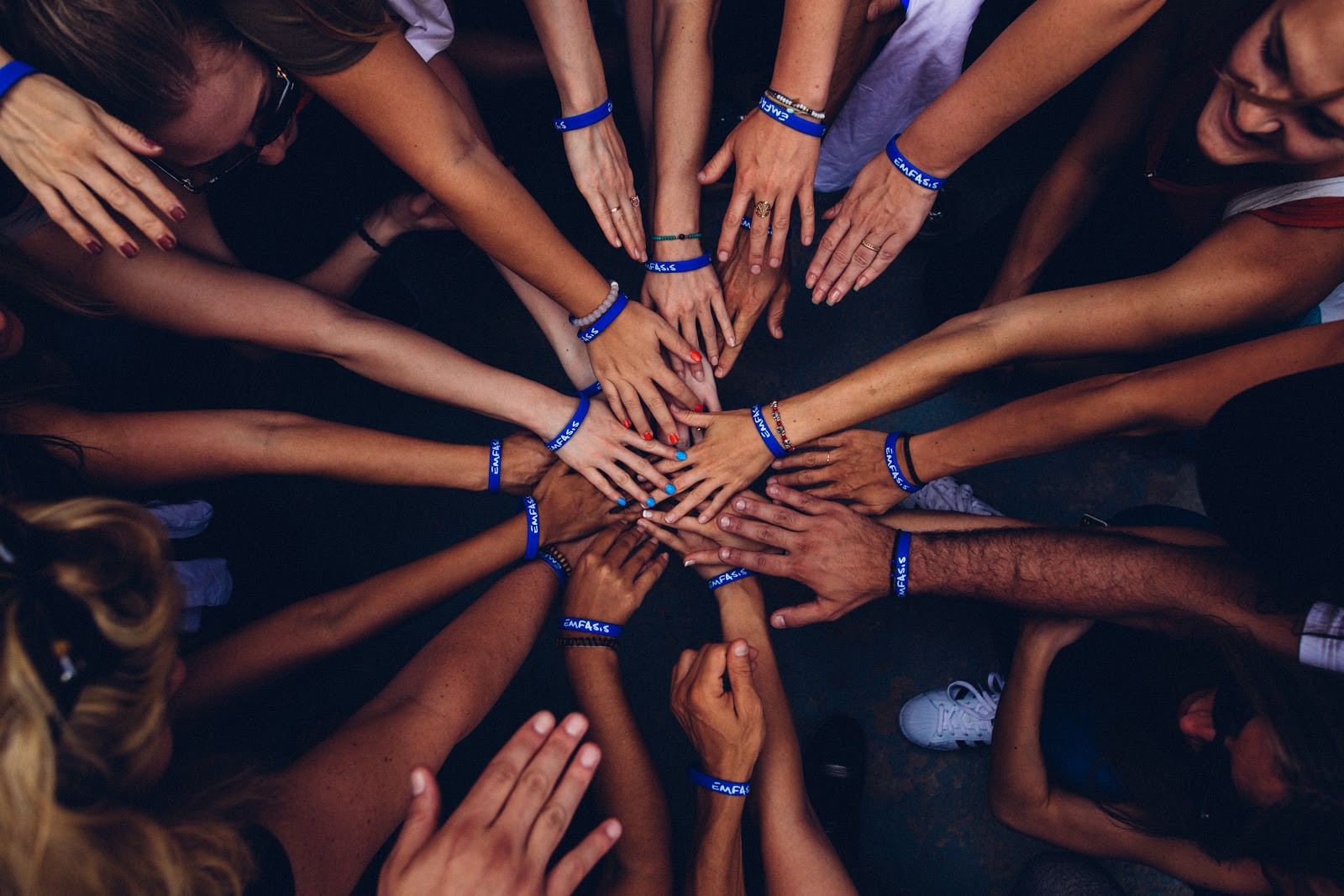 Why Should I Build My Blogging Team?
Part of preparing your blog to scale is planning for the growth of your blogging team. Dedicating a group to your blogging efforts will ensure quality and consistency going forward.
A strong and well-rounded blogging team should consist of:
A content marketing manager: The content marketing manager oversees the whole content marketing department and every aspect of the creation process.
A content strategist

Your content strategist creates ongoing initiatives based on predetermined goals set by the content management team.

Copywriters: Copywriters are tasked with effectively writing the content laid out in the editorial calendar.
Editors: An editor will assess each piece of content for flow, appropriate theming, clarity of voice, grammatical errors, and more.
Designers: Your designer will design visually appealing content offers and related assets that abide by your style guides.
A social media manager: A social media manager creates content for social platforms, as well as planning and executing promotion strategies.
A videographer: A videographer will build out a video library by shooting, editing, and optimizing video content for your blog.
All of these roles have an important role to play in the content creation process, and with these members filling out your blogging team, you will have everyone you need to implement your content strategies and blog effectively.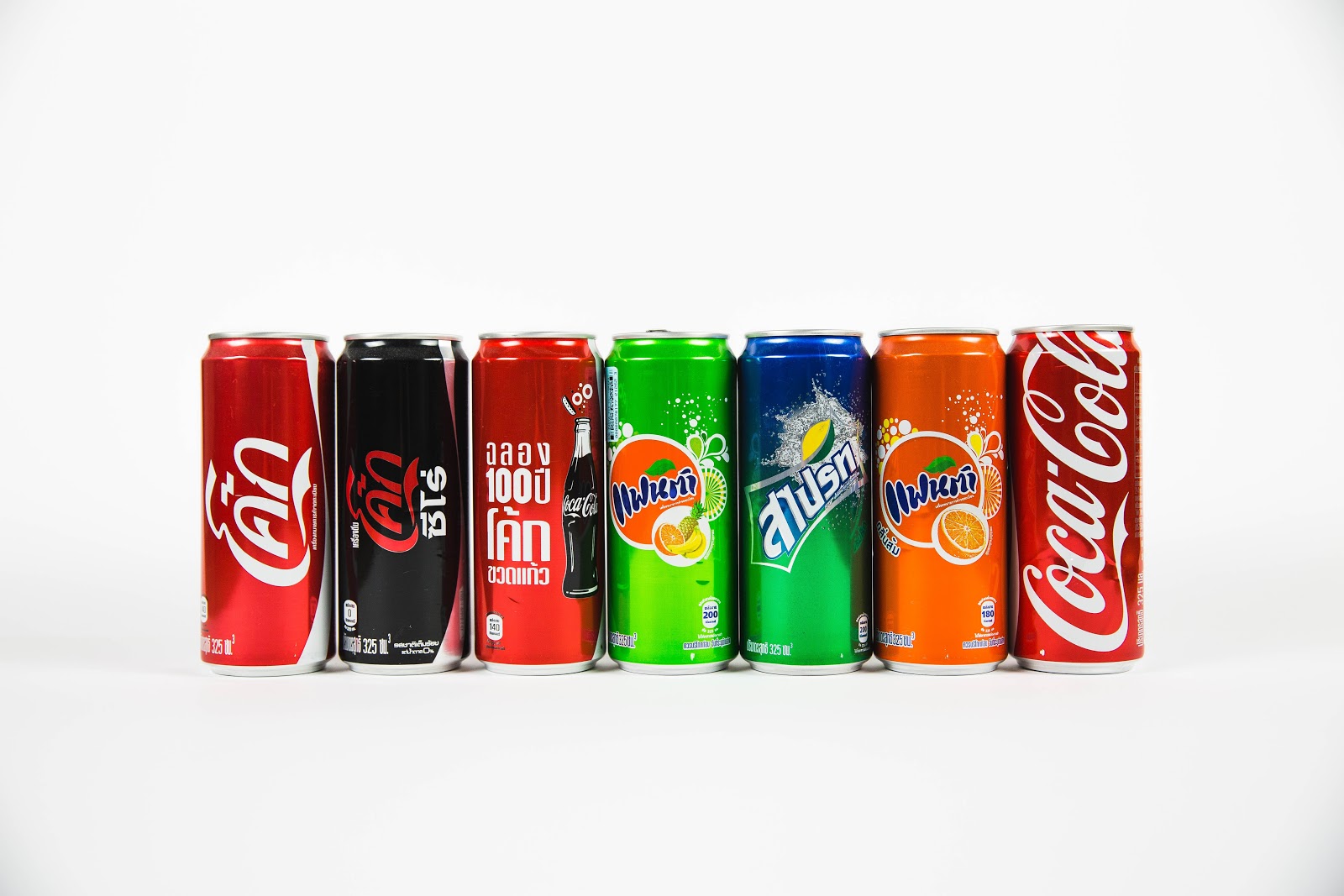 What Is A Brand Style Guide?
A style guide is instrumental in dictating how you present content as well as how readers and potential customers view your brand.
A brand style guide communicates the look and feel of your overall brand. While style guides will vary from company to company, their elements remain the same for all businesses.
The essentials of a style guide are: a mission statement, vision statement, as well as listed core values to shape who you are, what you do, and why you do it. These elements will enforce your brand's purpose for content team members.
You also need a company logo, color scheme, and typography defined so people can instantly recognize your brand, as well as providing your content team with a way to maintain a consistent identity.
Lastly, decide on the overall tone and voice that your brand uses, as it impacts all of your marketing and communications efforts.
Taking the time to create a brand style guide is crucial if you want to create effective content that resonates with readers, establishes your brand, and sets the tone for how your content is conveyed. Making sure everyone on your content team understands elements like your mission statement, core values, and design standards will lead to consistent, aligned content.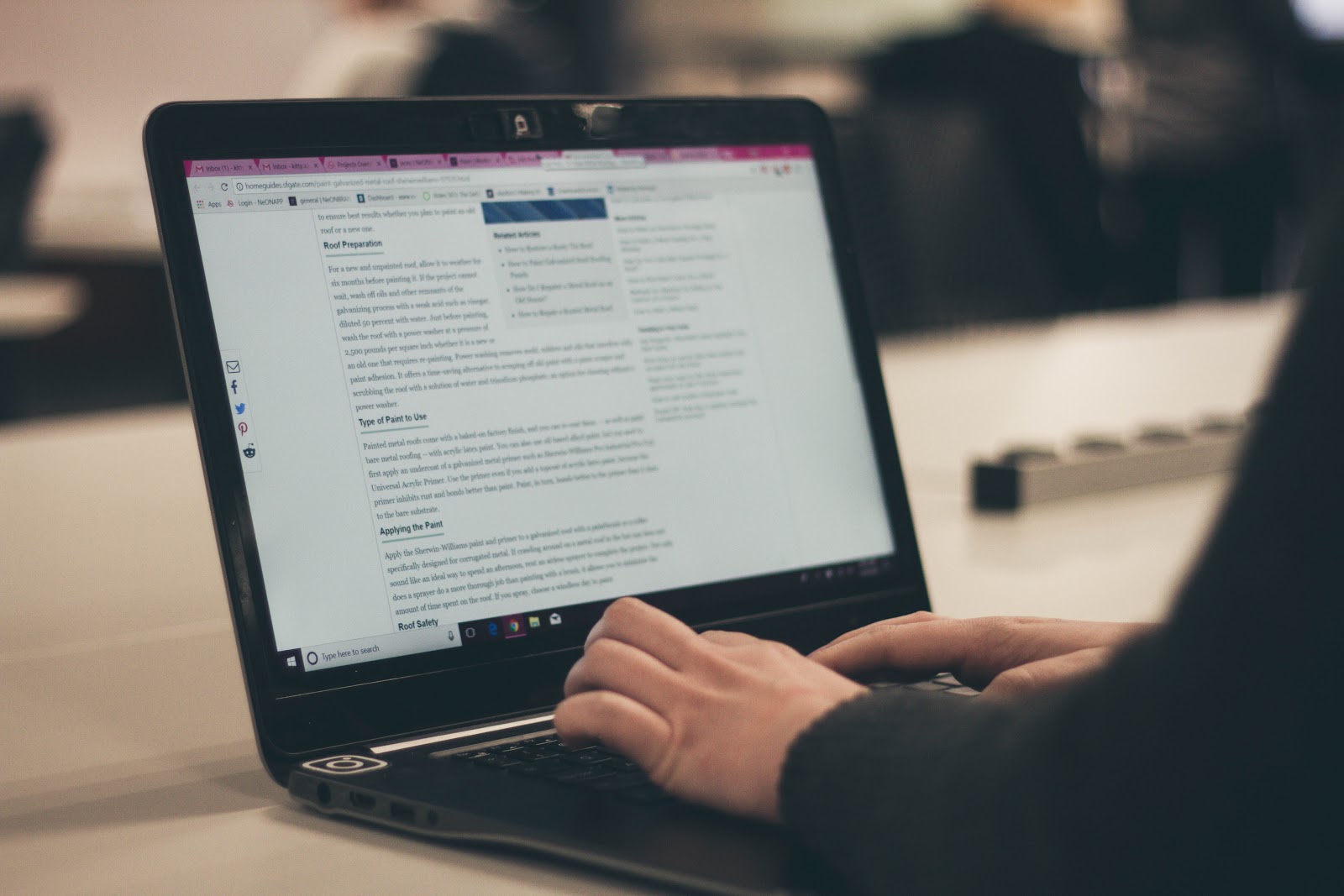 What Is a Blog Style Guide?
You must now decide on the presentation of your blog itself with a blog style guide.
A blog style guide outlines your blog's overall theme to give it a more uniform look and feel. These guides outline the important aspects for ensuring each blog is crafted in sync with your brand to establish a sense of consistency and credibility.
You should encourage collaboration between coworkers and members of different departments when creating this guide. Using multiple points of view to determine the voice of your brand is important.
While there is no one-size-fits-all checklist for a blog style guide, there are some common standards to include that can help you get started, including topic category organization, image and video usage regulations, and grammar rules (for example, does your company use the Oxford comma?). You should also incorporate elements from your brand style guide like colors, tone, and typography.
You'll notice some similarities to the brand style guide here, and that is by design. Your blog is an extension of your brand, so ensuring consistency and value is important. Make sure your blog is recognizable and unchanging in tone to help readers familiarize themselves with your brand.
How Do You Create Copy That Gets Results?
Once you know who you're writing for, it's time to establish how you're going to communicate with them.
Copywriting is the art and science of strategically using words to communicate with and persuade the reader to take action that gets results for your business.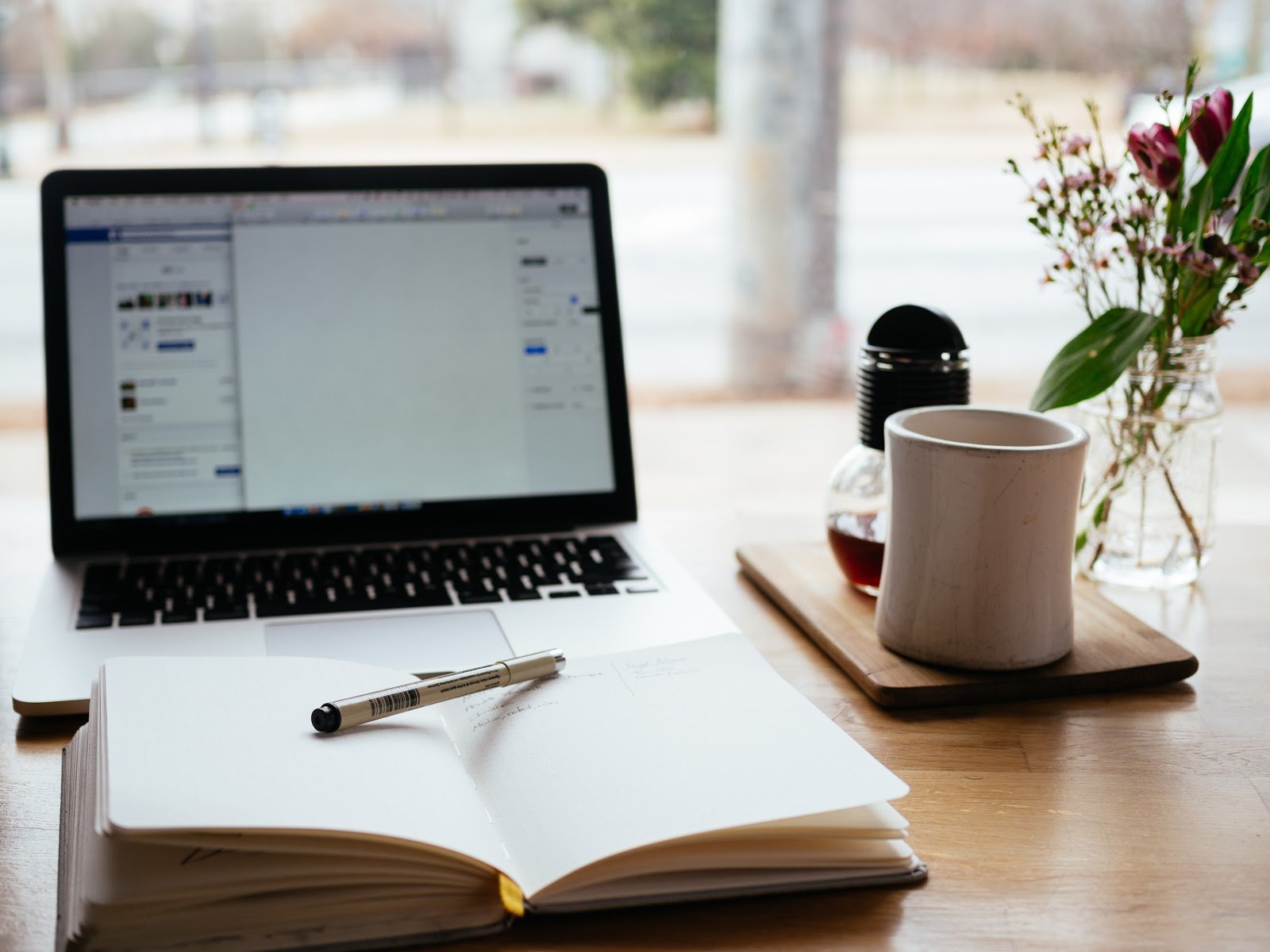 Understand the Product/Service Thoroughly
The first step in any copywriting project is understanding your product or service inside and out. Think deeply about all its features and the real benefits of those features to the audience.
Understand Your Audience
Understanding your audience's buyer personas, as well as their fears, wants, and needs, is one of the most important aspects of writing excellent copy.
Understand the Goals of Your Writing
You can grab attention with your headline, apply persuasion, highlight pain points, offer a solution, and end with a clear CTA to help clients reach their goals.
By understanding your product, audience, and content goals, you will be able to consistently craft effective and thorough content that drives results for your blog.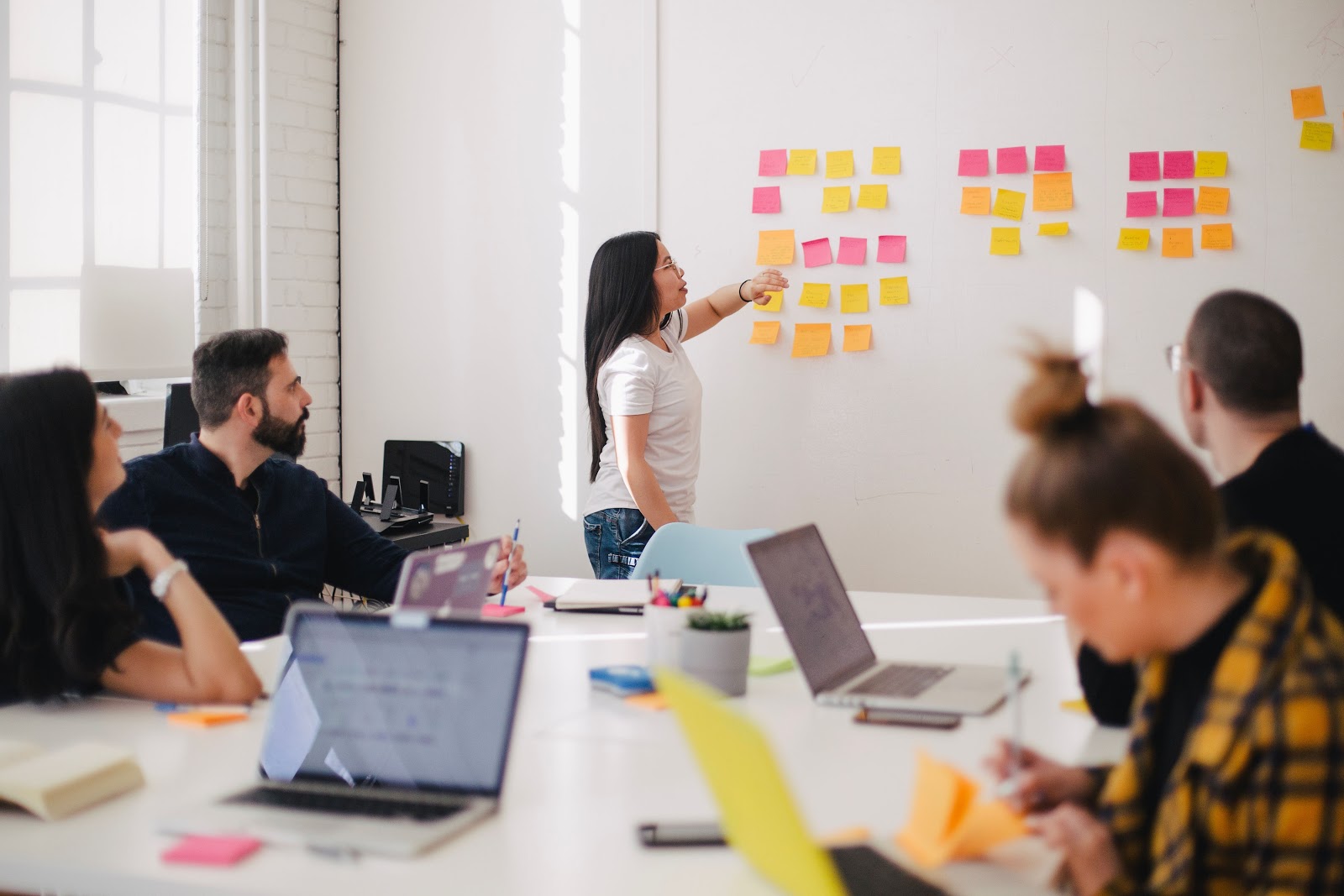 What Is Topic Clustering?
With plenty of content ideas now under your belt, you have to tie them together with topic clustering to get results from your blogging efforts.
Topic clustering can increase your site's traffic and visibility, boost your SEO, and help you maintain a relevant and strategic content plan, leading to an increased number of leads and new customers.
There are four key steps to successful topic clustering:
Define Your Topics: Topics covered should be something common and popular that a professional would be searching for.
Create Catchy Headlines: Your blog headlines should be catchy but concise and capture someone's attention while maintaining relevance to the topic chosen.
Content Linking: Once you have outlined your pillar page and written content, you will need to add hyperlinks between them.
Cluster Refinement: After each topic cluster, assess what worked, what didn't work, and what inquiries you got based on the blogs to improve upon.
If you focus on certain topics, you can establish yourself as an expert in that area, while gaining increased traffic through SEO. Topic clustering is a must if you want to see increased results from your blog.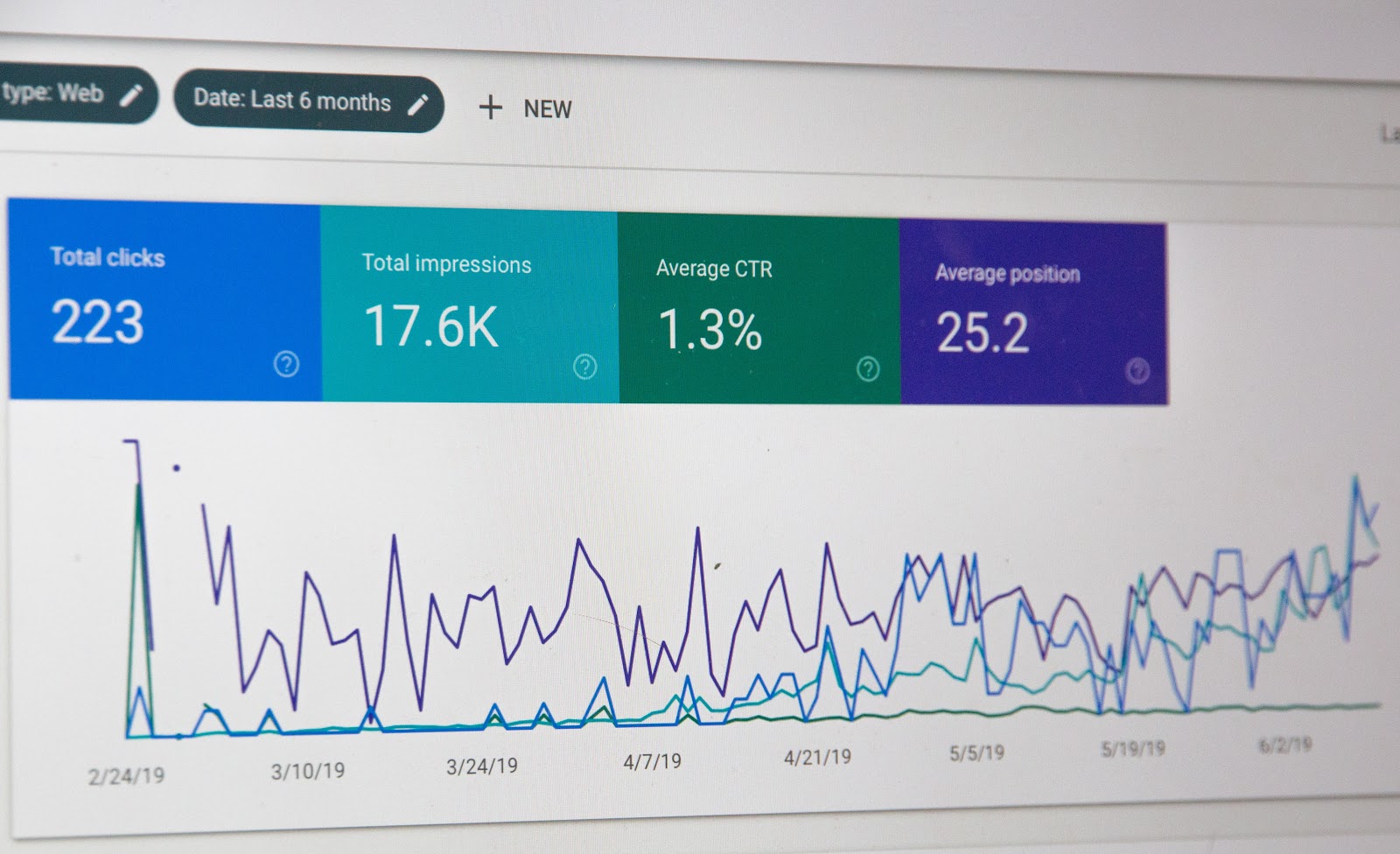 What Are the Best Free SEO Tools Out There?
Effective blog optimization begins with great SEO, and there are plenty of tools out there to help you promote effectively. Some of the best SEO tools out there are:
SEMRush can help you analyze your competitors and plan your keywords to help you rank higher on search engines.

Keyword Planner is connected to your Google Ads account and provides keyword suggestions based on your foundational keywords.

Answer The Public creates keyword visuals and content ideas based upon what people are searching for.

Woorank gives you the ability to perform in-depth website and social media analysis and learn how to improve your rankings.
These are just a few of the numerous SEO tools out there. Utilizing these platforms can help you take your SEO efforts to the next level and increase your content's exposure.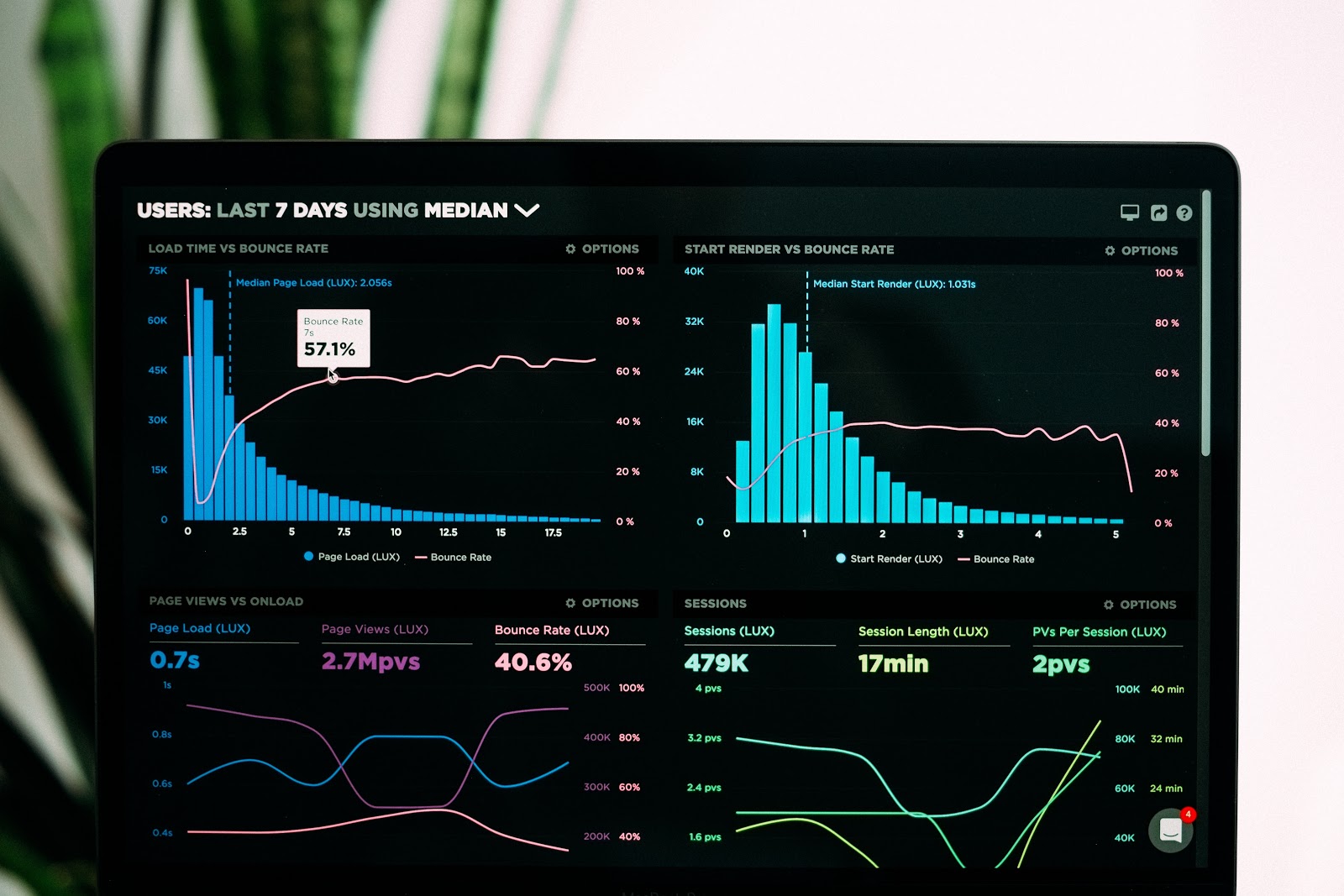 What Types of Blogs Help Generate Traffic?
Now that you've prepared and planned out a results-driven blog, it's finally time to begin writing content. But where do you start?
Creating great content begins with understanding what's important to your customers. Let's take a look at a few types of blogs that will help you start generating traffic.
How-To Guides
A how-to guide shows the reader how to do something without going into great detail while still explaining how to complete the task they're looking to get accomplished.
Frequently Asked Questions (FAQs)
FAQs are great for covering common questions in your industry or specifically pertaining to your brand. This type of content is highly repeatable, meaning you can create more pieces of this type as new questions arise.
Product Reviews
This content type covers reviews of a product or service that will give the reader an idea of what they're getting for their money. Writing unbiased reviews of products or services is a surefire way to generate traffic to your blog.
"Best of" Lists
In a "best of" list, you rank the best products or services in an industry. These types of blogs go great in conjunction with product review blogs and work best if you've cemented yourself as a credible source of information.
These are just a few topics to kickstart your content generation. There are many other topics that will generate traffic for your site and drive results, but having somewhere to start or finding new areas to expand upon is invaluable.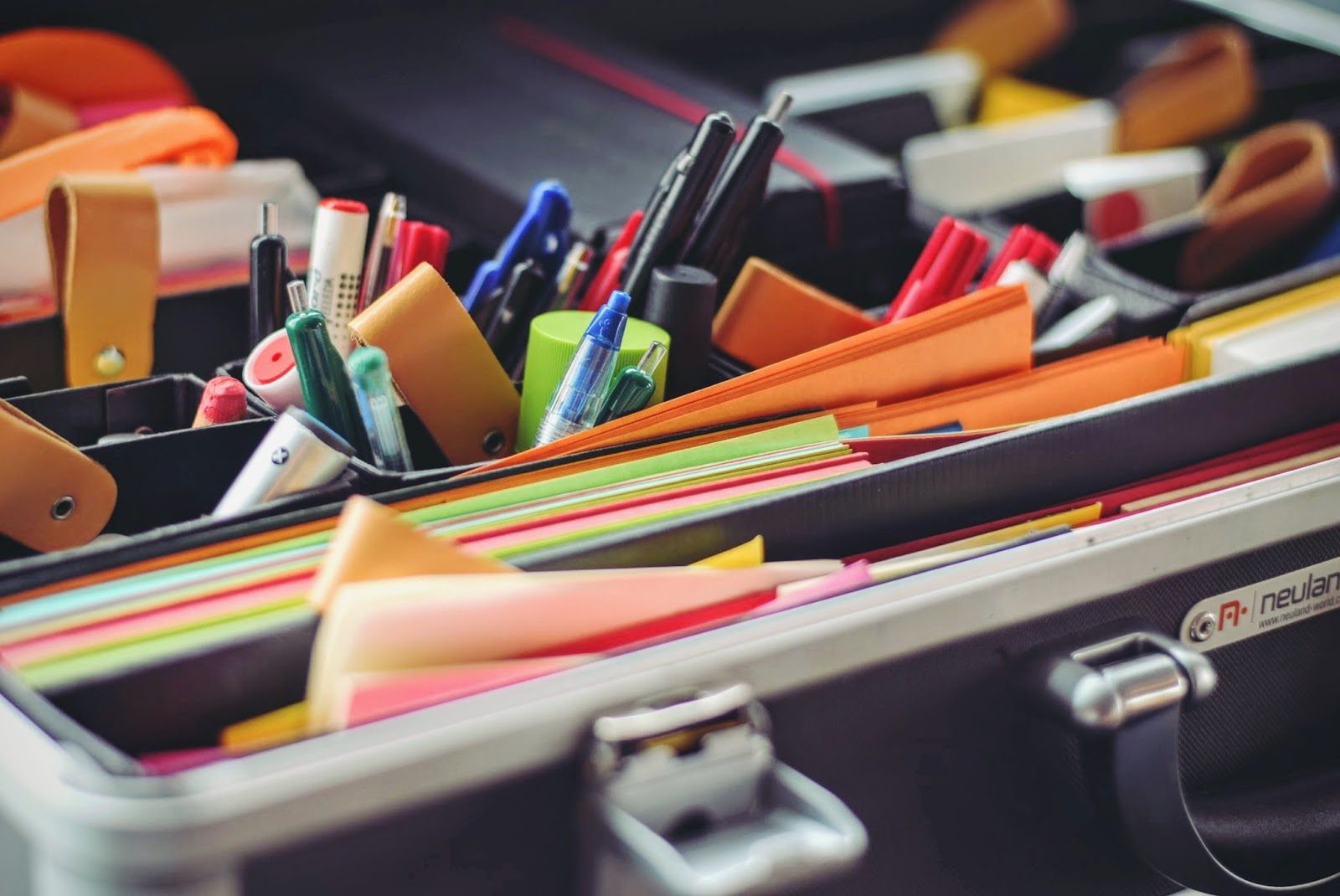 How Can I Keep My Blog Posts Organized and Fresh?
Once you begin creating content, keeping it organized is crucial to your blog's ongoing success. A strong organizational strategy can keep readers engaged and help them find other content easier.
Use Topic Tags
Organizing your blog content by topic tags will help readers find other posts that interest them and encourage them to stay on your website. This results in a higher chance of turning them into a lead.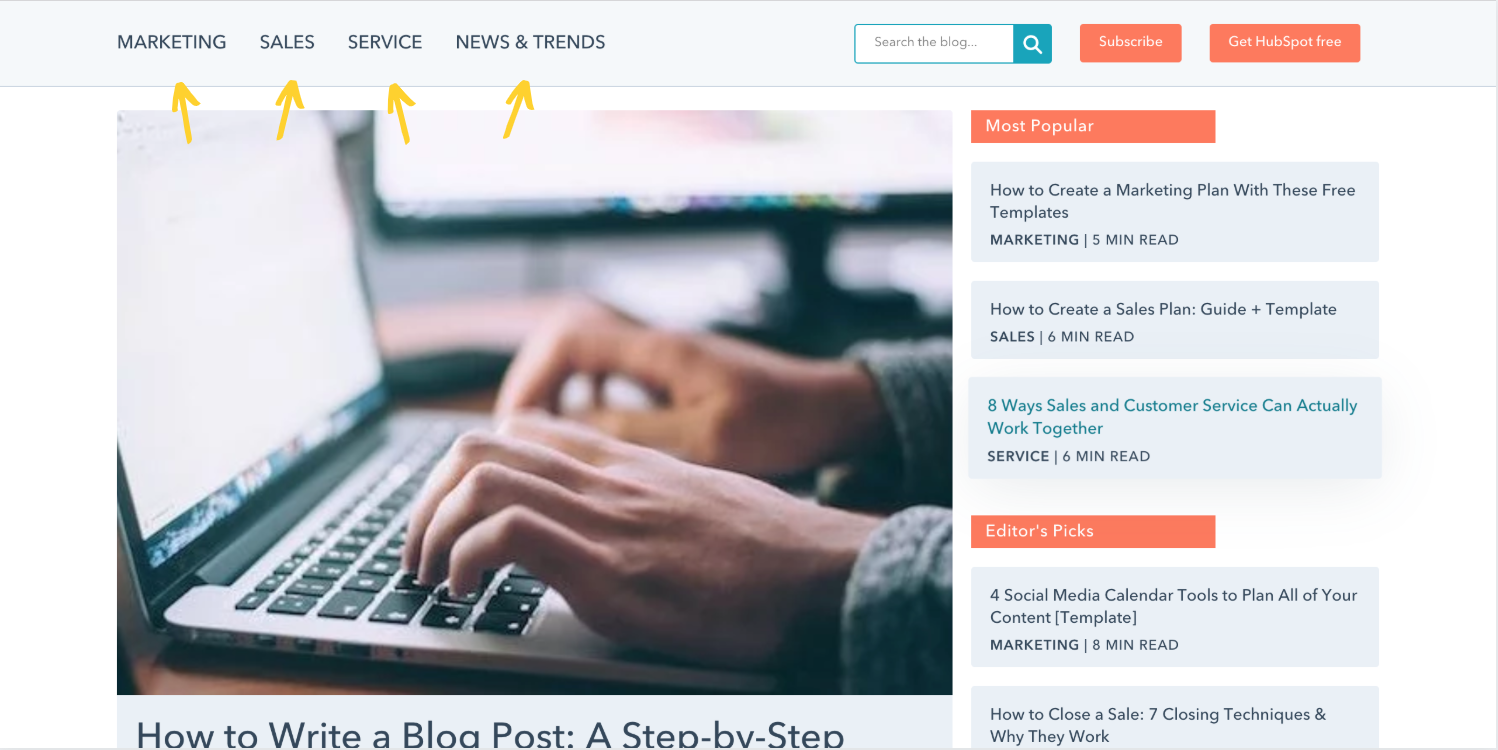 Ideating Blog Topics
If you're going to encourage readers to stay on your site longer, then you need content that is varied and interesting. In addition to the styles we discussed in the above section, here are some ways to generate fresh, results-driven content.
Use Keyword Research Tools
Look at Older Blogs
Create Lists
You can research popular keywords with a research tool to help you generate ideas that people are searching for.
Your older blog posts can also be resourceful for developing new topics. If one of your past blogs briefly mentions a relevant and interesting topic, go more in-depth and write a blog post about it!
Lastly, people love lists. They're scannable, easy to understand, and valuable. Lists also have great longevity as content pieces and can be edited and added to as time goes one.
By organizing your blog and keeping its content fresh, you can retain readers for longer and drive results for your business, which can manifest in subscribers, leads, and, eventually, customers.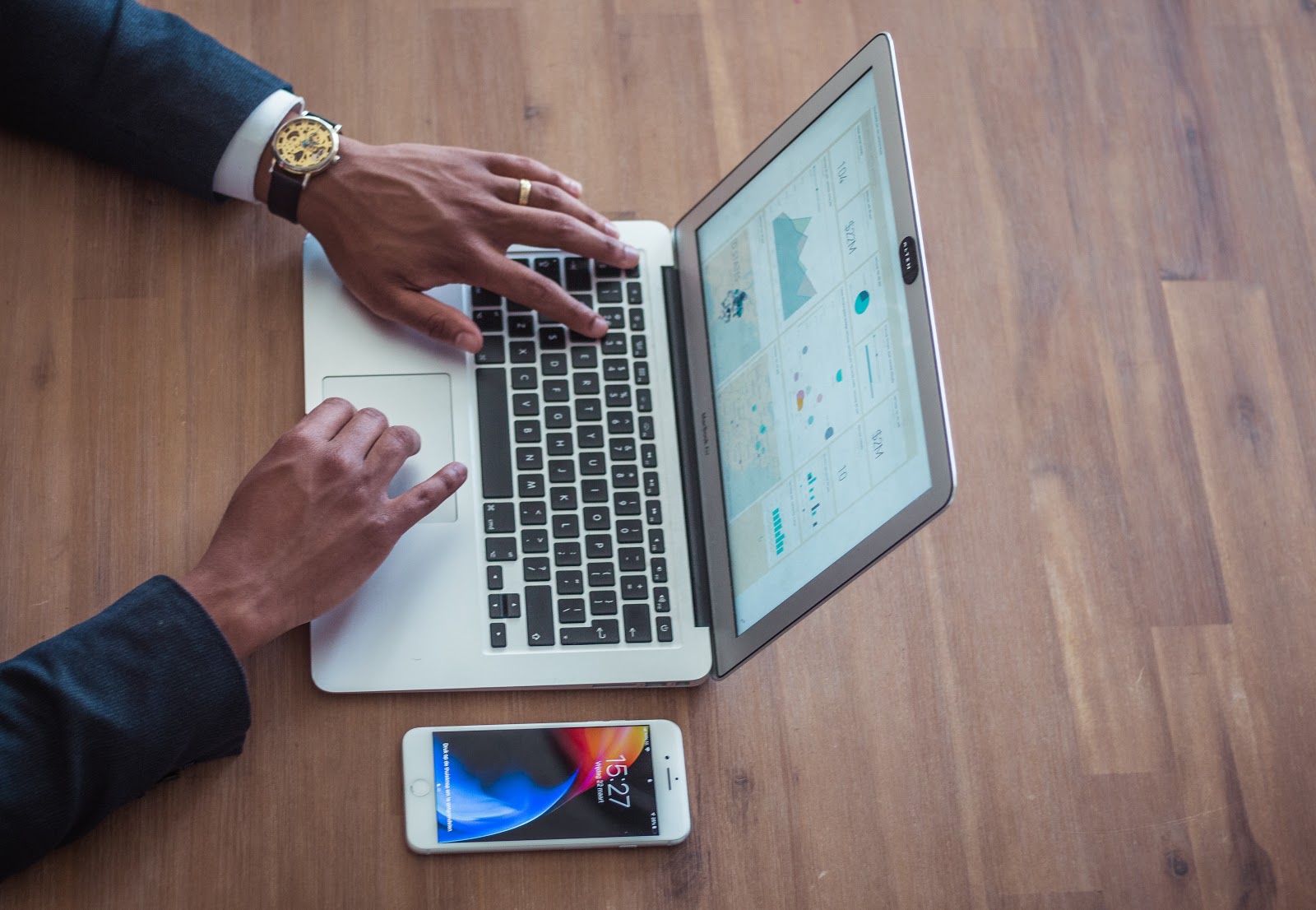 What Are the Best Ways to My Optimize Blog to Increase Traffic?
Optimization can increase traffic to your website and drive better results from your blog posts. Let's examine a few tips for effective optimization.
You can optimize your blog posts by researching the best 3-4 word medium-tail keywords, which are semi-specific keywords that have some competition to rank highly for them but not a lot. You'll want to rank for those throughout your blog, altering image alt text, and linking to other credible sources to best grow blog traffic organically.
You can also use strategies that we've previously discussed in this guide, such as linking to your other blog posts, repurposing older content, and organizing your blog using category tags.
By using these tips to optimize your content, you will increase traffic to your blog posts that will, in turn, drive up results for your website and help you reach larger audiences.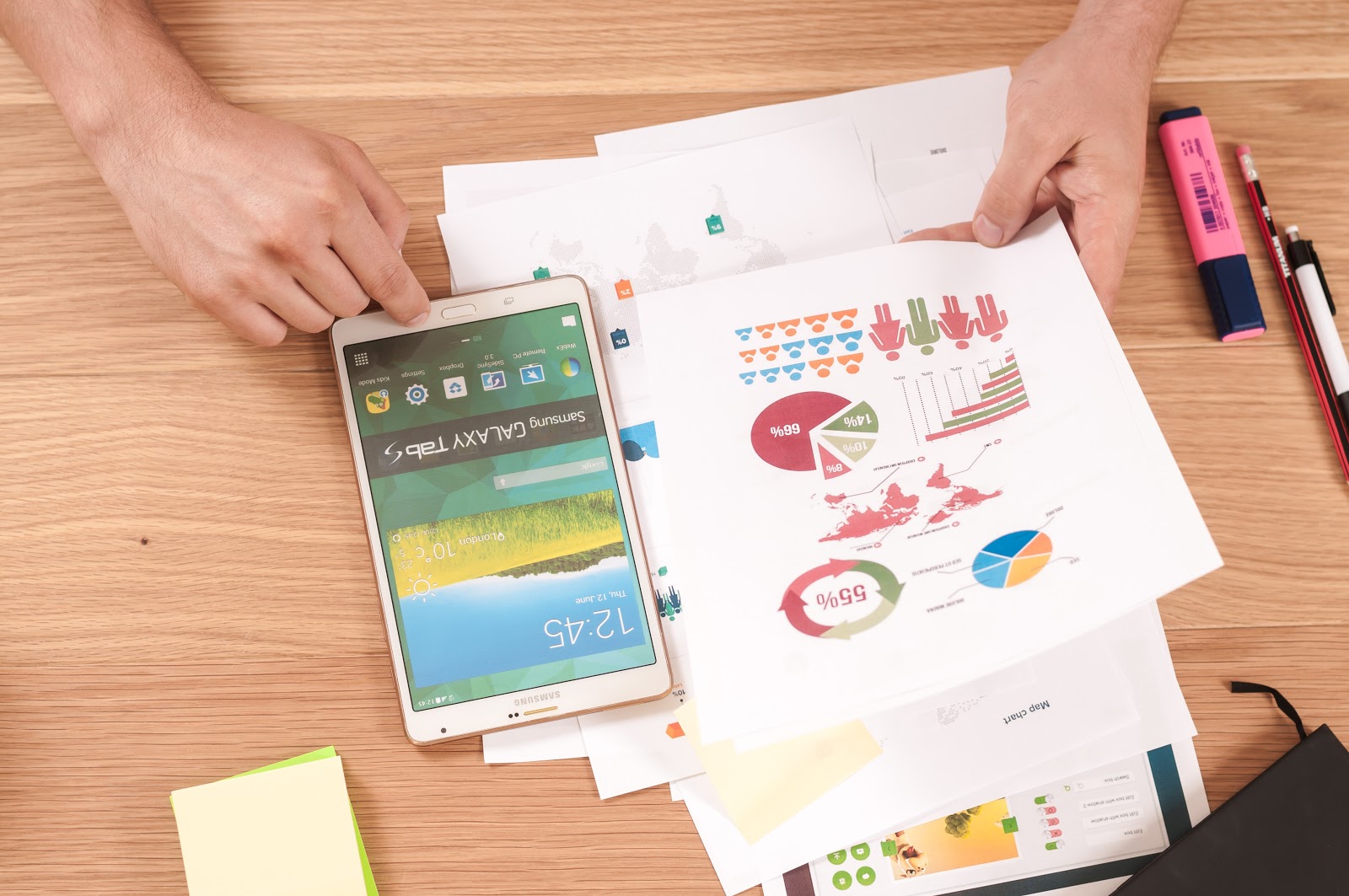 How Can I Prepare My Blog to Scale?
Now that you have the foundational elements of your blog laid out, it's crucial to prepare your blog for the growth it deserves by scaling it properly. Your blog will need to grow eventually, and it's important to be ready for it. You can do this by ensuring buy-in from all, insourcing content, bringing a content manager onboard, and finding the right tools to track performance.
To do that, you need to ensure that everyone involved in your blogging efforts understands and accepts the content marketing methodology being implemented, insource your content from your own team, have a content manager oversee content creation, promotion, and blog optimization, and find the right tools to track your blog's performance to ensure ongoing success.
When you prepare your blog to scale, you are ensuring future success, as well as preparing to drive results from your content for years to come.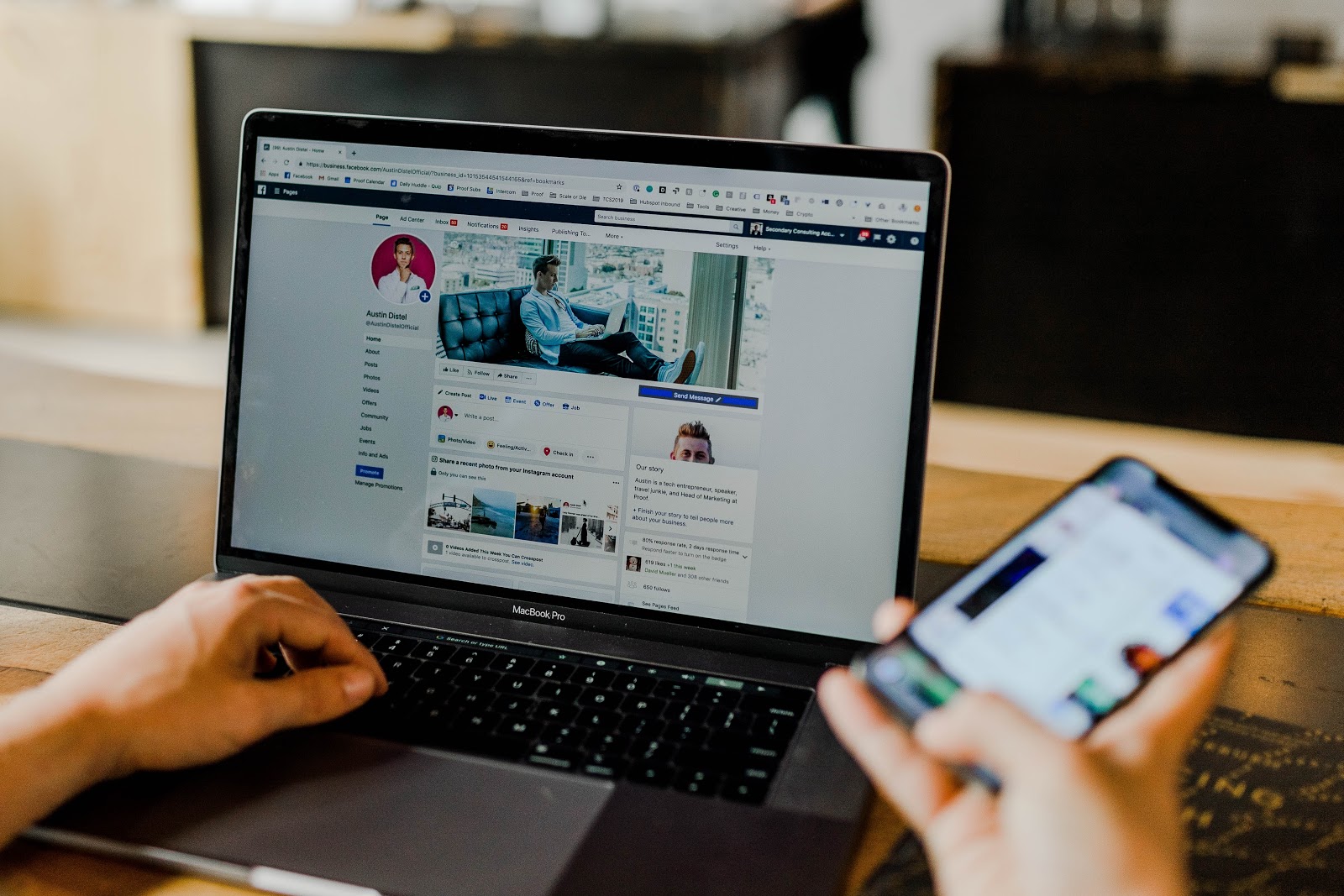 How Can I Effectively Promote My Blog?
After putting time, effort, and research into your blog's keywords, content, and organization, it's time to make sure your blog gets the traffic and leads it deserves. You can do this by promoting your blog in various ways.
A Monthly Newsletter for Subscribers: A monthly newsletter for subscribers can reliably promote the great content your team has worked hard to create.
Organic & Paid Social Media Posts: Sharing content pieces on social media makes you more likely to reach a bigger, broader audience. Paid social posts can extend this reach by targeting a specific demographic.
Link Building Using Hyperlinks: Link building means getting hyperlinks from other websites that lead to your own, which allows you to be shown and rank well on search engines.
Guest Blogging: Guest blogging allows you to establish yourself as an expert in an industry or topic, which can spread brand awareness and lead people to your site.
Relationship Marketing: Relationship marketing means promoting your content with the help of others via influencer marketing, blogger outreach, blog commenting, and guest blogging.
With these promotion strategies, you can get more people connected to your content, resulting in a much higher chance of gathering leads, gaining new customers, and establishing yourself in the crowded blogging world.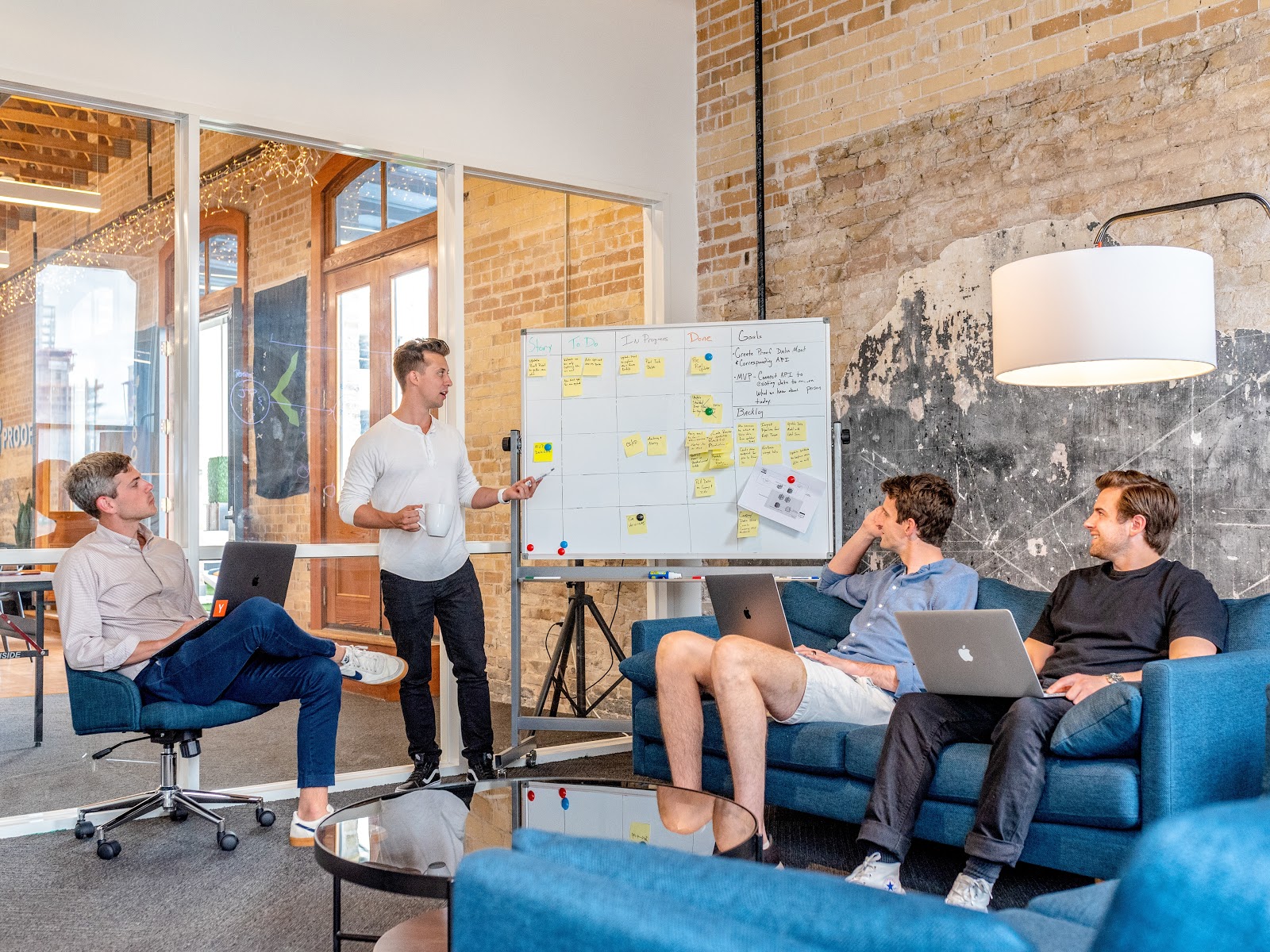 How Can I Maximize and Maintain My Blog's Success?
After you've developed a process for producing and organizing content, it's important to move forward with a purpose by maximizing your blogging efforts to maintain momentum.
Create High-Quality Content
This may seem obvious at first, but you'd be amazed by the number of people that think they can publish anything they want. You can have tons of content on your blog, but your readers won't stick around if it isn't high-quality.
Publish & Republish Content at the Right Time
It's also important to find the right time to blogs for all to see. Publishing content during high traffic periods is a great way to get people reading your blog post right away.
You can also republish content to maximize exposure. If a blog performed well last month but has tapered off since then, repost it to social media and start getting returns from it again.
Repurpose Old Content
Whether you're temporarily out of ideas to write about or want to take a break from creating, repurposing and refreshing past blog posts is a powerful way to drive SEO and organic traffic to your site.
Paying attention to high-quality content, sharing and re-sharing that content, and repurposing old blog posts will result in increased engagement and returns from your blog posts, as well as cultivating a well-maintained blog overall.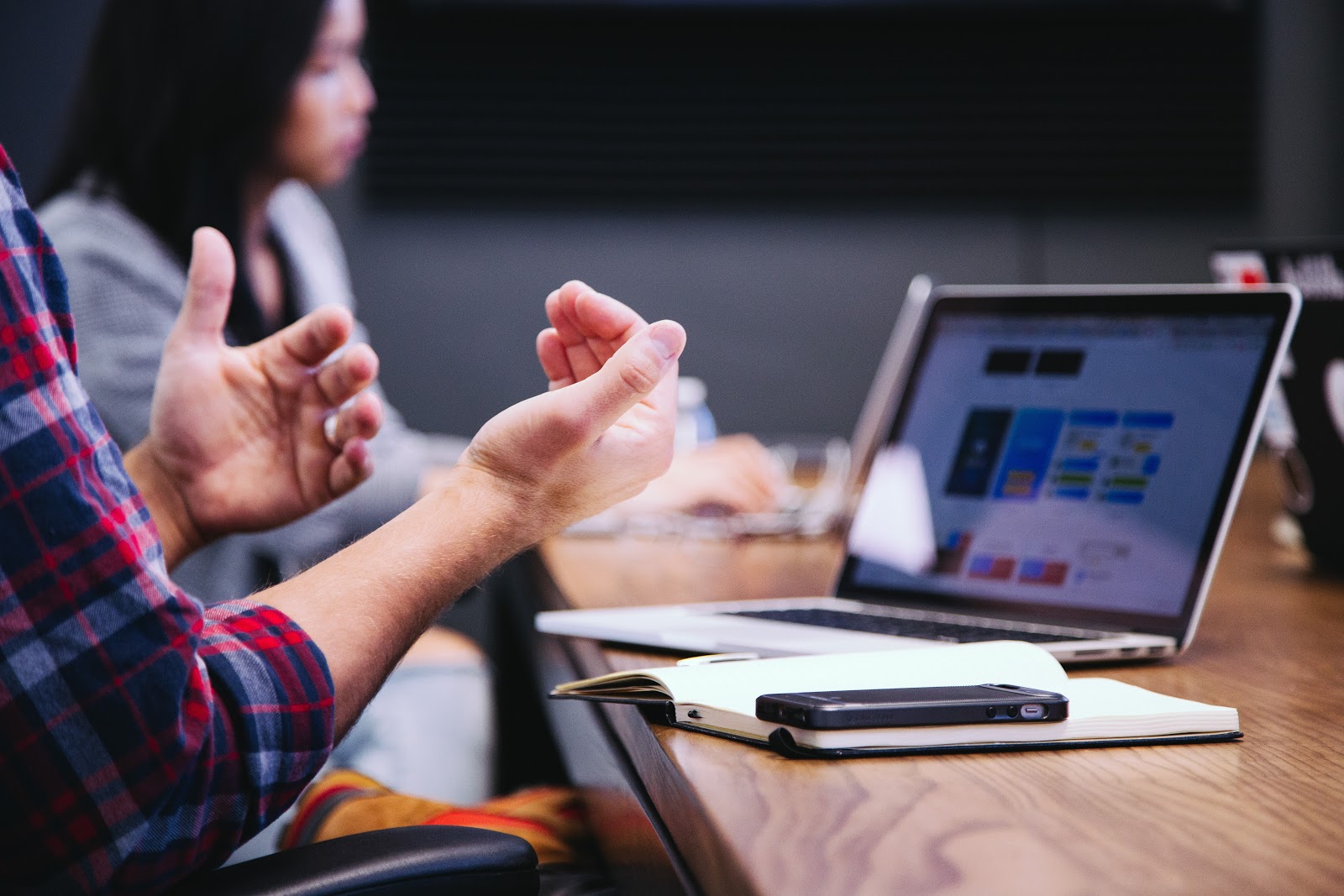 How Do I Convert Blog Traffic Into Leads?
Once you start promoting your blog, you'll begin accumulating traffic on your posts. If you want real results, you'll have to turn those visitors into leads. Let's look at how you can do that.
Discover Blog Post Conversion Rate Optimization (CRO) Opportunities
Conversion rate optimization (CRO) is a system that helps increase the percentage of blog visitors you turn into clients by having them engage with the site instead of passively reading it.
Utilize CRO Best Practices
To ensure your CROs are as successful as can be, there are three ways you can encourage more engagement and drive higher conversions for your blogs:
Make Content Offers Contextual: When trying to convert blog traffic into leads, make sure your blog posts and your offers are aligned.
Optimize CTAs to Grab Attention: Avoid generic CTAs and create multiple CTAs for multiple demographics to make your readers feel seen and catered to.
Present Benefits of a Content Offer in a Concise Way: Focus on giving specific information on what you can offer readers on a landing page to increase the likelihood of them signing up with you.
When trying to convert blog traffic into leads, make sure your blog posts and your offers are aligned contextually. CTAs should also be contextual and specifically catered to the audience you are targeting. Lastly, focus on giving specific information to ensure that your landing pages present the benefits of your content in a concise way.
If you understand your own conversion path and optimize for it, you can turn engaged readers into leads. Implement strong content offers, relevant CTAs, and engaging landing pages to lock in leads for years to come.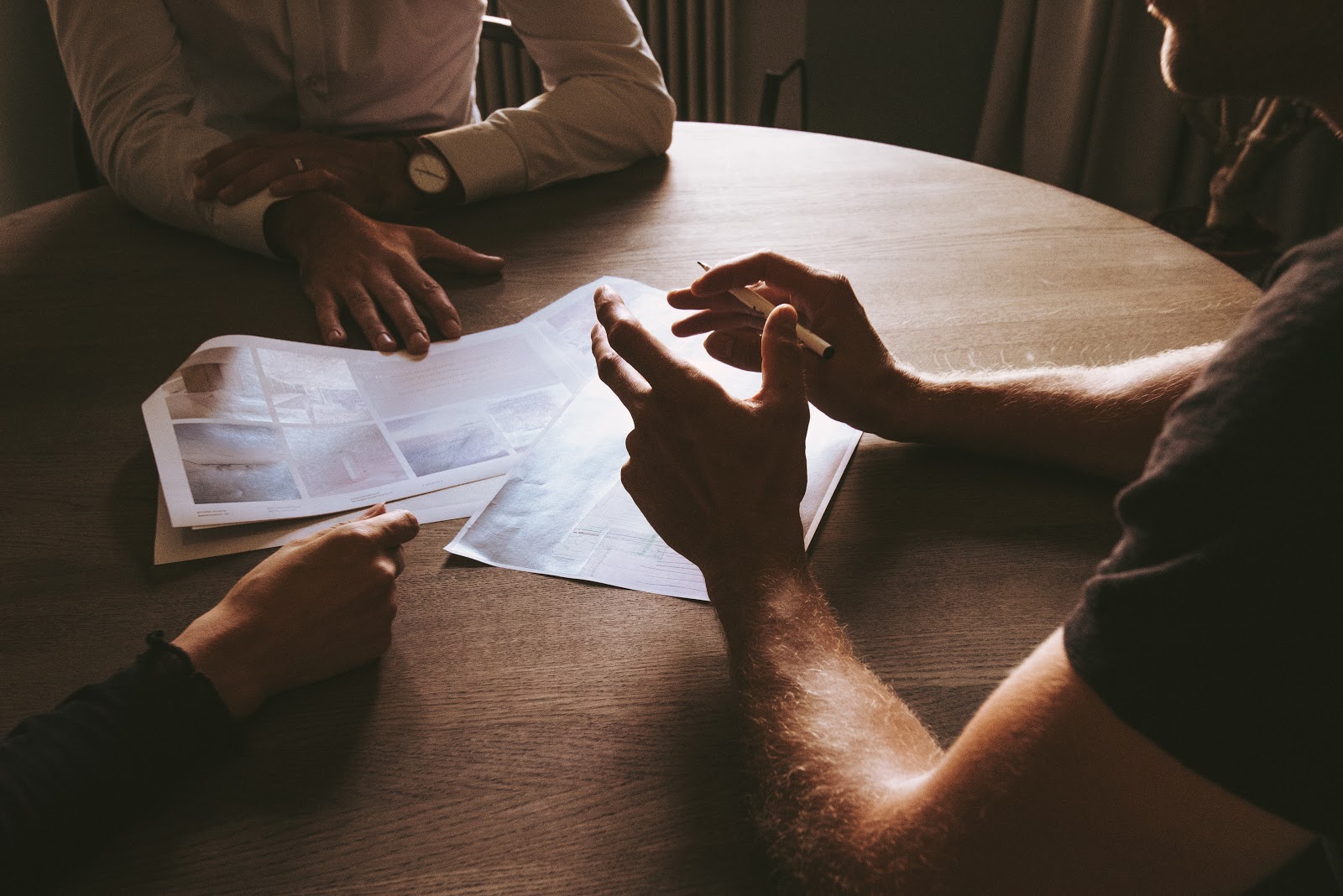 How Do I Use Blogging to Drive Results for My Business?
Blogs have the potential to be the single biggest source of business for your company, so understanding the best ways to fully utilize them is crucial to your business' ongoing success.
Whether you're looking to gain better results and higher returns from your established blogging efforts or just starting out, developing a way to gain readers, turn them into subscribers, and then nurture them into leads and customers is invaluable.
When determining the best way to drive results through blogging, ask yourself these questions:
Do I have clear buyer personas in mind?
Am I utilizing copywriting best practices?
Am I following my style guides?
Are my blog and team appropriately prepared for growth?
Is my blog clearly organized?
Is my blog fully optimized?
Am I effectively promoting my blog?
If you have answers to all these questions and are fulfilling these requirements, then congratulations. You are ready to conquer the digital content marketing landscape with your strategy. Take this guide, get out there, and get the results you crave!