What Does Distributor Inbound Marketing Strategy Mean To You?
Your future is in inbound marketing as a small, well-established distributor or family-owned supplier. Instead of technology making things more complicated for your company, it will simplify every aspect of your marketing strategy – while being more effective and budget-friendly. It might sound too good to be true, but at digitalJ2, we are here to tell you it's not. We help clients just like you discover the amazing benefits of inbound marketing strategies every day. Inbound marketing is the number one solution for transitioning from traditional ads to modern, successful online advertisements.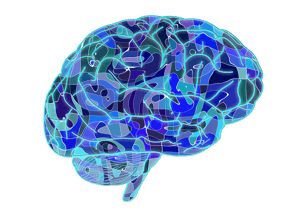 Current Weaknesses in the Traditional Marketing Approach
Traditional advertisements such as print ads, flyers, pamphlets, newspaper ads, and product catalogs have long been the lifeblood of distributors and manufacturing companies.
Traditional ad methods are notoriously expensive, costing anywhere from $500 to $40,000 or more depending on your strategy. We aren't here to tell you to stop doing these things – we're simply showing you another, more efficient option with data-proven results: inbound marketing.
With paper ads alone, you spend a great deal of money, send out your flyers…and then never hear about your campaign again. It can be almost impossible to track the returns you get from conventional ads. You'll never know if you spent your marketing budget in vain or if your efforts generated new leads. Meanwhile, your business is flailing because you're losing the interest of middlemen and jobbers who are choosing the brands and products to buy and sell to end users.
You need an approach that allows you to reach jobbers and end customers without being in the dark about your efforts. You also need an approach that will set you apart from the hundreds of competitors you're up against. The answer is inbound marketing. Inbound marketing eliminates virtually all the flaws and weaknesses that currently hinder distributors. You can elevate your brand to keep up with modern consumers, scale your company for the future, and conquer online advertising in a way that grants real, trackable results – without completely overturning your marketing team.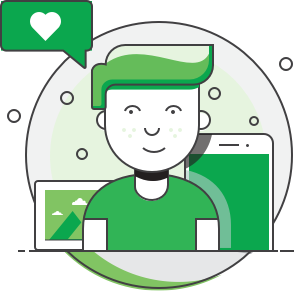 How Inbound Marketing Could Help You
You've probably known for a long time that you would eventually need to change your marketing methods to keep up with modern consumers. You might be imagining a total overhaul of your marketing department, complete with significant implementation costs. Thankfully, this is not the reality for distributors – no matter how late to the online advertising game you are. Millennial family members ready to take over the business can easily switch to a savvier marketing approach without significant cost or inconvenience.
With the smart solution of inbound marketing, you can seamlessly transition to the digital marketing community with the best effects for your brand. Inbound distributor marketing enables an effective two-prong approach: You can reach jobbers and aid in decision-making, as well as become visible to end users to search for a specific brand or product. Expanding your company's reach with inbound marketing can greatly increase the odds of both target audiences coming across your brand, getting the information they need to decide – and ultimately choosing you.
What Your Inbound Marketing Plan Must Have
Inbound techniques can work wonders for your business, but only if properly executed. Every good distributor inbound marketing strategy needs certain goals, elements, and players to be successful. Working with an experienced, established, and innovative inbound marketing firm can help ensure success during the switch from traditional to inbound advertising. For example, a Inbound Strategy can provide the following must-have services to inform your strategy:
Fueling your campaigns with data about your unique products and customers

Developing excellent online marketing techniques, including search engine optimization, social media, digital ads, and more

Gathering data, analytics, measurements, and statistics to see if your strategy is working

Collecting real-time customer life cycle data to calculate returns on investment

Putting a team of mathematicians and experts on your strategy to provide data-driven insights

Implementing

eCommerce marketing

and automation so you work smarter, not harder

Beating the competition by staying on the cutting edge of changes in your industry

Personalizing your efforts to always put the right ad in front of the right person at the right time
Inbound marketing can be the cost-effective, results-driven strategy your distribution company needs to get to the next level of business. As your consumers begin to rely on the internet and social spaces more than ever, so must you to stay relevant. Inbound marketing is your ticket to entering the modern world of product distribution.
Sources: