What Can Manufacturers and Distributors eCommerce Inbound Marketing Strategy Do?
ECommerce inbound marketing can revolutionize the way you do business. As a manufacturer or distributor, it is possible to break the traditional supply chain that limits your ability to sell. You don't have to rely on a jobber to choose your brand above the competition. Instead, market directly to your end consumers – thus creating better brand awareness, reaching a larger potential customer base, and benefitting from a cohesive all-in-one marketing strategy. Inbound marketing can be your answer to a future full of qualified leads and buyers. It all starts with taking the jump from conventional advertising.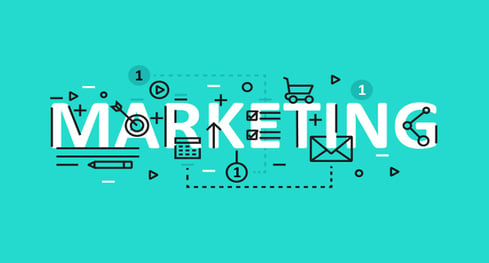 Why Switch to an Inbound Marketing Strategy?
Product manufacturers and distributors rely on middlemen to facilitate movement through the supply chain. The middleman, or jobber, sits firmly between the supplier and the end customer. Often, the jobber has hundreds of suppliers to choose from while finding products to fulfill customer needs. It is the manufacturer/distributor's task to market itself to stand out from the competition – something that's easier said than done.
From your tough position in the supply chain, it's imperative to create a personal relationship with the jobber. Otherwise, you'll lose your main (and often, only) connection to your end customers. Traditional print advertising is often the only way to market to jobbers in this industry. Unfortunately, print ads alone are often ineffective and drain a supplier's marketing budget.
Luckily, print advertising is not the only way to make your business as a manufacturer, distributor, supplier, or wholesaler succeed. Thanks to modern eCommerce inbound marketing strategies, it's possible to eliminate the middleman in your supply chain – giving you the invaluable opportunity to speak directly to the end consumer. Find out what this type of marketing strategy can look like for your brand.
The Goal of an Inbound Marketing Strategy for a B2B Company
For the most part, end customers do not care about the brand of the supplier. They simply have a need and want the jobber to fill that need – however that might look. It is the jobber's task to choose the part supplier. Most of the time, this comes down to personal relationships and who has the best price for the jobber's margins. Inbound marketing gives you the ability to disrupt this traditional supply chain method, marketing directly to consumers so you don't have to rely on jobbers as much. This can open an entirely new potential customer base for your company.
A typical inbound marketing strategy for a manufacturer or supplier is different from one for a B2C (business to customer) company. Your new goal is to market toward other businesses (B2B). You must convince jobbers to choose you as the customers' supplier. The power of eCommerce can help you with this task by giving you modern, cost-effective marketing strategies to grow your business. An eCommerce inbound marketing plan can slim down your marketing efforts while boosting returns on investment.
An inbound marketing strategy relies upon the internet to help a manufacturer or distributor grow. It focuses on your website, search engine optimization (SEO), social media platforms, online customer interaction, eCommerce traffic, leads, and conversions. Inbound marketing makes it convenient for potential customers and jobbers to find out more information about distributors and their products before deciding. They can read reviews, see more details about your products, and learn why they should choose you. The goal is to give jobbers and customers the information they need to select you as a supplier.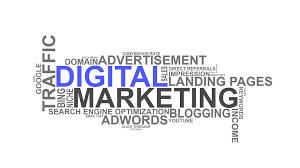 What Might Your Inbound Marketing Strategy Look Like?
The answer to marketing your services, reaching a larger customer base, creating more leads, and increasing your margins is simpler than it looks. The beauty of eCommerce transactions and inbound marketing is that they're not only more effective than traditional advertising – they're easier to create and execute. Thanks to technology, the internet, and the gift of automation, your inbound marketing efforts won't feel like effort at all. You can solve the supply chain issue without muddling through a complex or daunting marketing plan.
With the right team of digital experts supporting your strategy, the shift to inbound marketing can be a breeze. With the right strategy you can try different tactics easily and without damage to your brand's reputation. We can optimize your website for customer and jobber online searches, implant best SEO practices (e.g., keywords, titles, and meta descriptions), make use of top digital advertising techniques, test your efforts, and make real-time changes to keep your strategy on the cutting edge.
An inbound marketing plan for a manufacturer or distributor will bring together a range of eCommerce, online platforms, and digital ads to create a comprehensive strategy. It will give your target audience in-depth information about yourself and why you're better than the competition. It can grant jobbers and customers access to videos, infographics, location and staff information, product shopping results, and many other pieces of engaging content. Ultimately, your strategy will attract visitors to your brand for the long haul.
Sources:
Marketing Strategies for Manufacturers and Distributors
Is Newspaper Advertising Worth The ROI?