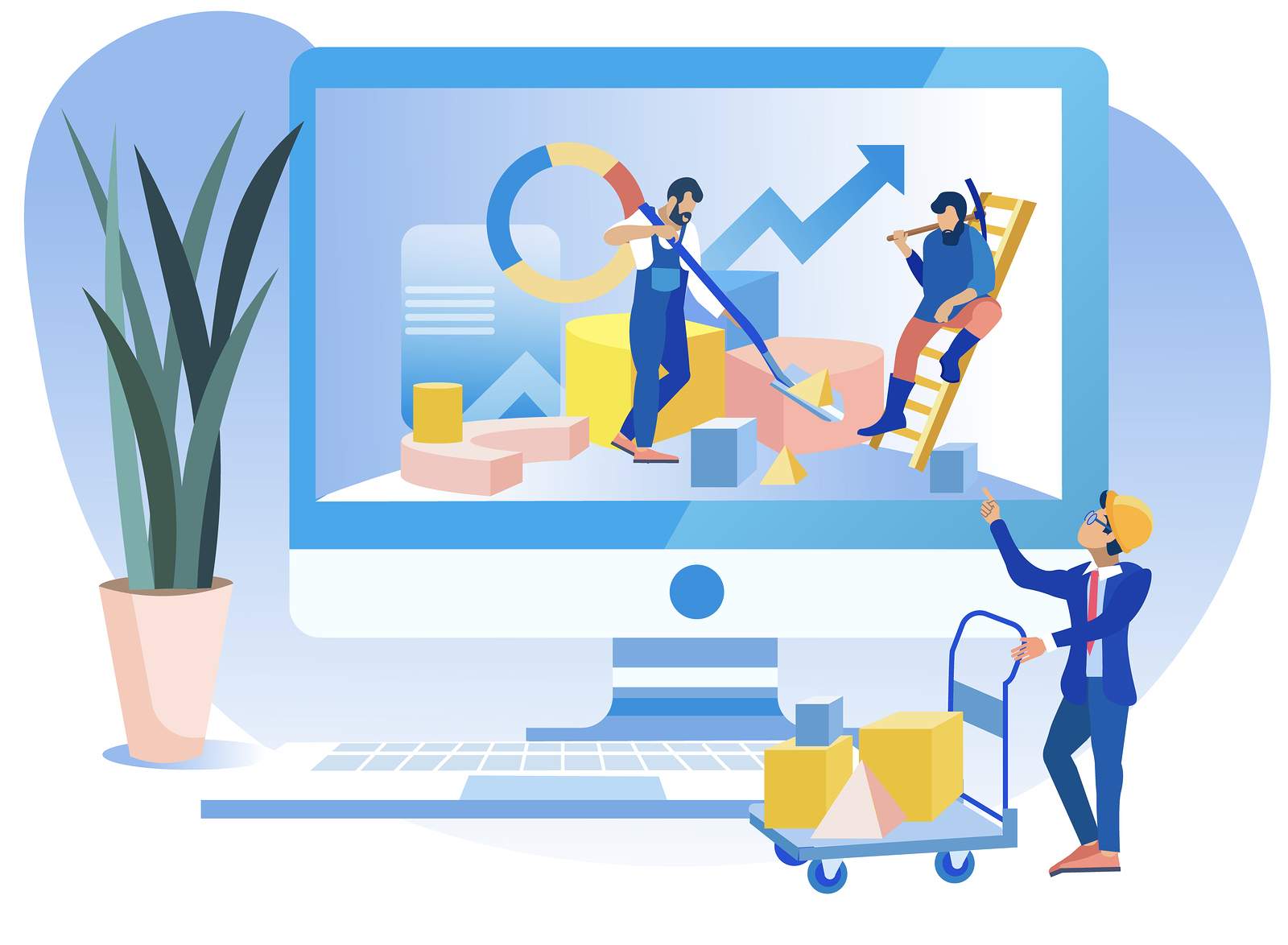 Having and maintaining an organized CRM is vital for any business. It can be the difference-maker that allows you to close more deals and vastly reduce the number of contacts that fall through the cracks.
A major part of keeping a clean CRM is the process by which you import new contacts into the system. In this article, we'll go over how to prep your Excel file so that you're only importing clean data into a CRM.
How Do You Clean Up Your CRM Data?
In the coming sections, we'll walk through prepping an Excel spreadsheet to import into HubSpot.
The main items to focus on to ensure you import clean data into your CRM are removing duplicates, standardizing fields, associating your contacts, companies, & deals, and removing any stale objects.
1. Remove Duplicates
One of the first things you should do when prepping your data for an import is remove all duplicates. This is very easy to accomplish.
First, highlight all of your data and then under the Data tab in your menu, you'll see an option labeled "remove duplicates." You'll then be asked to select the column the system should use to find and remove duplicates.
If you're working with contact data, we highly recommend using your email or phone number column as the selected column. If you're working with company data, we would recommend using the company website or company name column. If you're working with deal data, we recommend using the unique deal ID; and if you don't have a column with an ID, I'd recommend using the deal name.
2. Standardize Fields
Standardizing your fields is crucial to maintaining an organized CRM. We can tell you from experience that this will be a pain at first; however, in the long run, you'll have a much cleaner CRM with accurate data you can easily build reports with.
Not all fields can be standardized. Fields such as "Job Title" and "Industry" should be standardized for every business.
You'll want to look at your current data and find any common trends within the field you're looking to standardize. Once you have a set list of options, go through your data and replace all of the data in question with your standardized list.
Repeat this process for all the fields where you find common themes. In order to avoid having to do this for every import, we recommend you change your (now) standardized fields to a dropdown field in your system so that the data is standardized prior to your export.
**PRO TIP: Excel has a great "find and replace" tool that can help expedite this process for you. Here's an article with instructions on using this tool.
3. Associate Your Contacts, Companies, & Deals
HubSpot makes it very easy to see all of the contacts, companies, and deals that are associated with one another when looking at an object record. There are a couple of ways to import Excel spreadsheets into HubSpot; however, I'm going to focus on the "two spreadsheet" method.
In order to associate your different object records with one another, you'll first need to find a common property between the two objects. For example, if you're importing a list of contacts and companies into HubSpot, make sure to have "Company Name" on both spreadsheets.
Next, make sure to include the required fields on each respective object. For contact records, it's email address; for company records, it's the company website URL (known as "Company Domain Name" in HubSpot); and for Deals, it's Sales Pipeline and Deal Stage.
Once you're ready to import, navigate to the import page in HubSpot (this can be found by clicking Contacts > Contacts > click "Import" in the top right).
Next, you'll want to start an import and select "Multiple files with associations."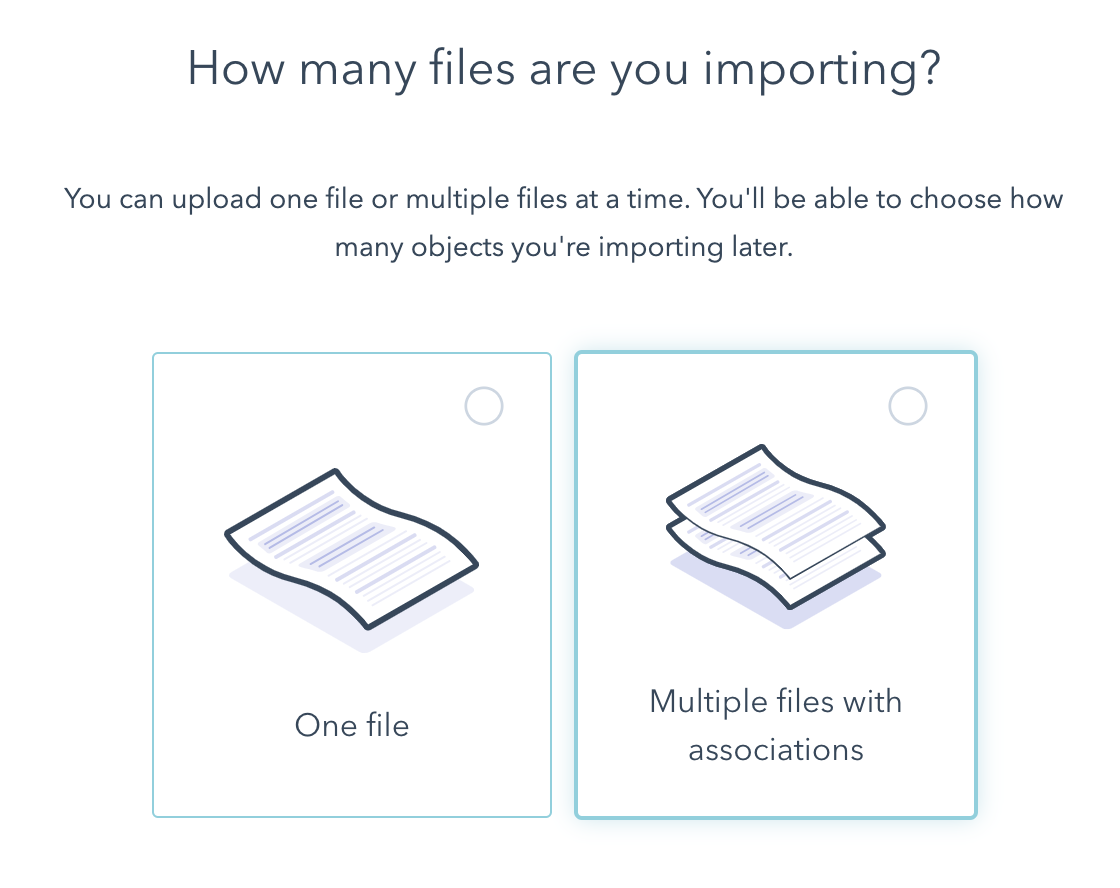 Then, you'll want to select the two object types you're importing and associating with one another.
Note: You can only select two object types at a time. You'll then be asked to upload both lists and select the common header in both files.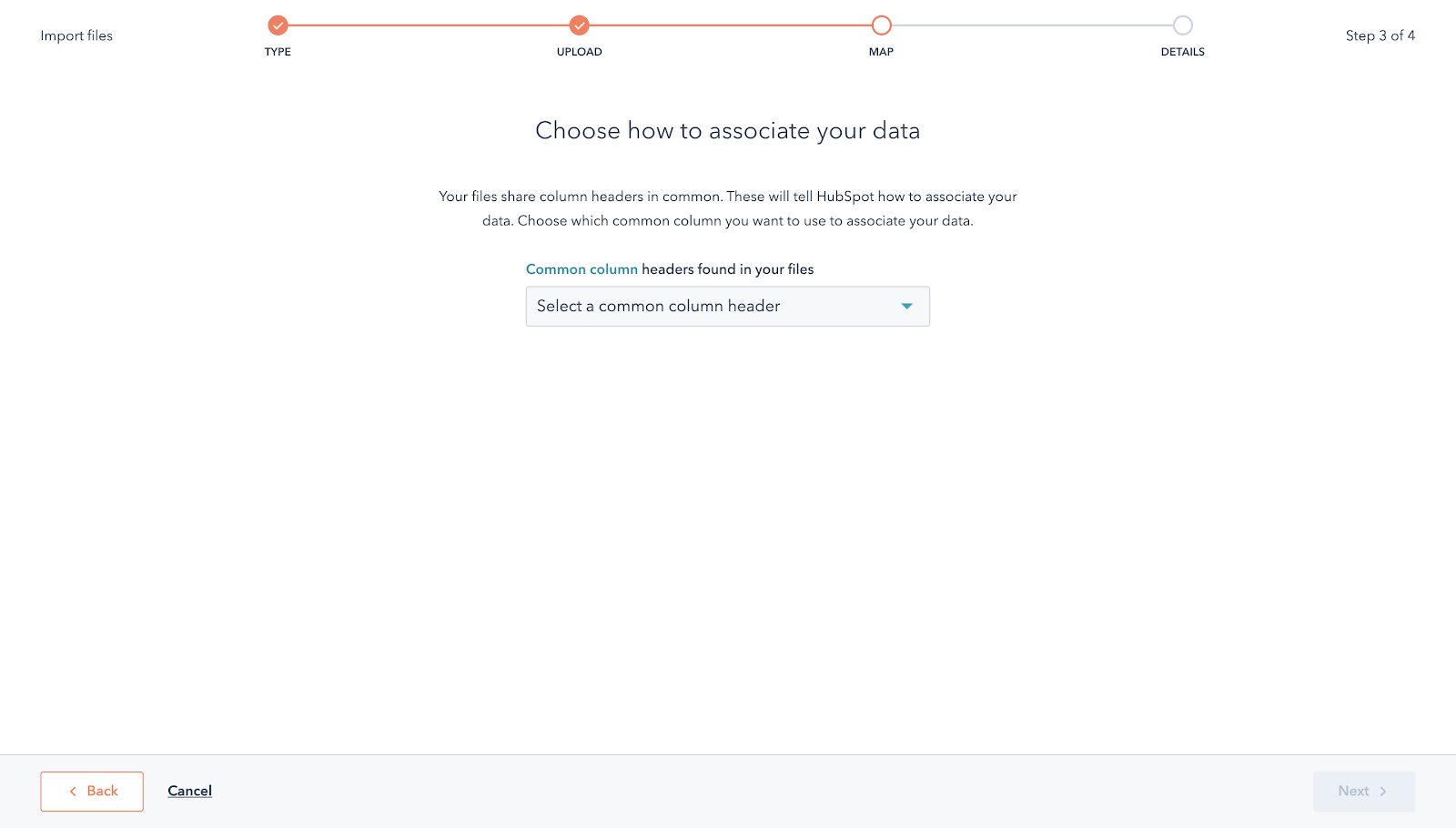 Note: If you don't see an option within the dropdown, it means that the header of your two matching columns do not match.
The final step is to map all of the fields within their corresponding object records.
And then you're done!
Check out this great article on setting up your import files if you're looking for all the nuances when importing into HubSpot.
4. Remove Any Stale Contacts, Companies, & Deals
Most CRMs have a limit on the number of contacts/data you can have in the system with your current tier (this includes HubSpot).
Contacts who aren't being nurtured by marketing (or who aren't active in your sales pipeline) take up space within your CRM. This is especially important if you're getting close to your contact limit, which is why it's crucial to keep an organized CRM.
If you're thinking about switching to HubSpot CRM, then read our article on selecting the right package for you.
Look through your data. If you notice any contacts who haven't been responding to your marketing efforts or haven't been active in your sales pipeline in the last year, we recommend removing them from your import file. You can always add them to a new file that's saved on your PC.
[
BONUS

] HubSpot CRM Pro Tips:
When importing your contact data into HubSpot, make sure the name of your contact records is separated into two columns: first name and last name.
There are specific fields that are REQUIRED when importing data into HubSpot.

For contacts, the only required field is email address; however, we highly recommend including first and last name as well.
For contact records, it's the company domain name (AKA the company website URL).
For deal records, HubSpot requires you to have the Sales Pipeline and Deal Stage for each deal.

Check out our other blog article to

learn more HubSpot CRM tips and tricks

!
Why Clean Up Data Before Importing Into a CRM?
CRM can be a powerful tool and a real difference-maker in your company. However, if it's not organized and cleaned regularly, it can seem like just another platform your company is wasting thousands of dollars on annually.
In this article, we went over some of the best practices when importing clean data into a CRM.
We went over:
Removing Duplicates
Standardizing Fields
Associating Your Contacts, Companies, & Deals
Removing Any Stale Contacts, Companies, & Deals
If you're looking to see what else you could be doing to improve your HubSpot CRM, check out our Ultimate HubSpot Audit Guide blog post.
Hopefully, you've learned something you can utilize to import cleaner data and level up your CRM!