Don't you hate when you're scrolling through Facebook and click on an interesting article—and then BAM! Ads pop up everywhere, every image is blurry, the text isn't broken up into paragraphs, and there's a video playing somewhere, but you can't seem to locate it.
That is a horrible user experience.
With over 4.5 billion active internet users, having a digital presence for your business is a necessity. But it has to go past just having a website your 13-year-old niece threw together.
Your website needs to be engaging, aesthetically pleasing, and have clear directions for where you want your users to go. All of these create a positive user experience.
Learn how to improve your business's website to keep customers coming back with the helpful tips laid out below.
What is User Experience?
User experience, or UX, includes all aspects of digital interaction visitors have with your company, services, products, or brand. This means anything that your visitors interact with on your website.
So, if your website is full of pop-ups, small text, blurry images, and broken links, the user is likely to bounce, leading to a decline in time spent on site. Then, Google's algorithm will read that as a negative user experience and lower your organic search ranking, resulting in a decrease in website traffic.
Why is User Experience Important?
The user experience plays a critical role in a visitor's likelihood to convert and become a customer. Remember, this is potentially their first interaction with your brand! Your user experience needs to be a positive one, where everything works exactly as the user expects it to.
According to CrazyEgg, in order to have a successful user experience, "The interactions [need to be] intuitive and so well designed that users don't even have to think. They just touch, read, scroll, and otherwise interact until they reach the conversion."
This means that your website needs to be interactive and user-friendly. When a visitor clicks on a link or CTA, it needs to take them exactly where they expected it to take them. If a visitor messages your ChatBot, they expect to receive an answer immediately.
Ensuring that all parts of your site are working and providing a positive user experience will help you gain traffic, leads, and loyalty.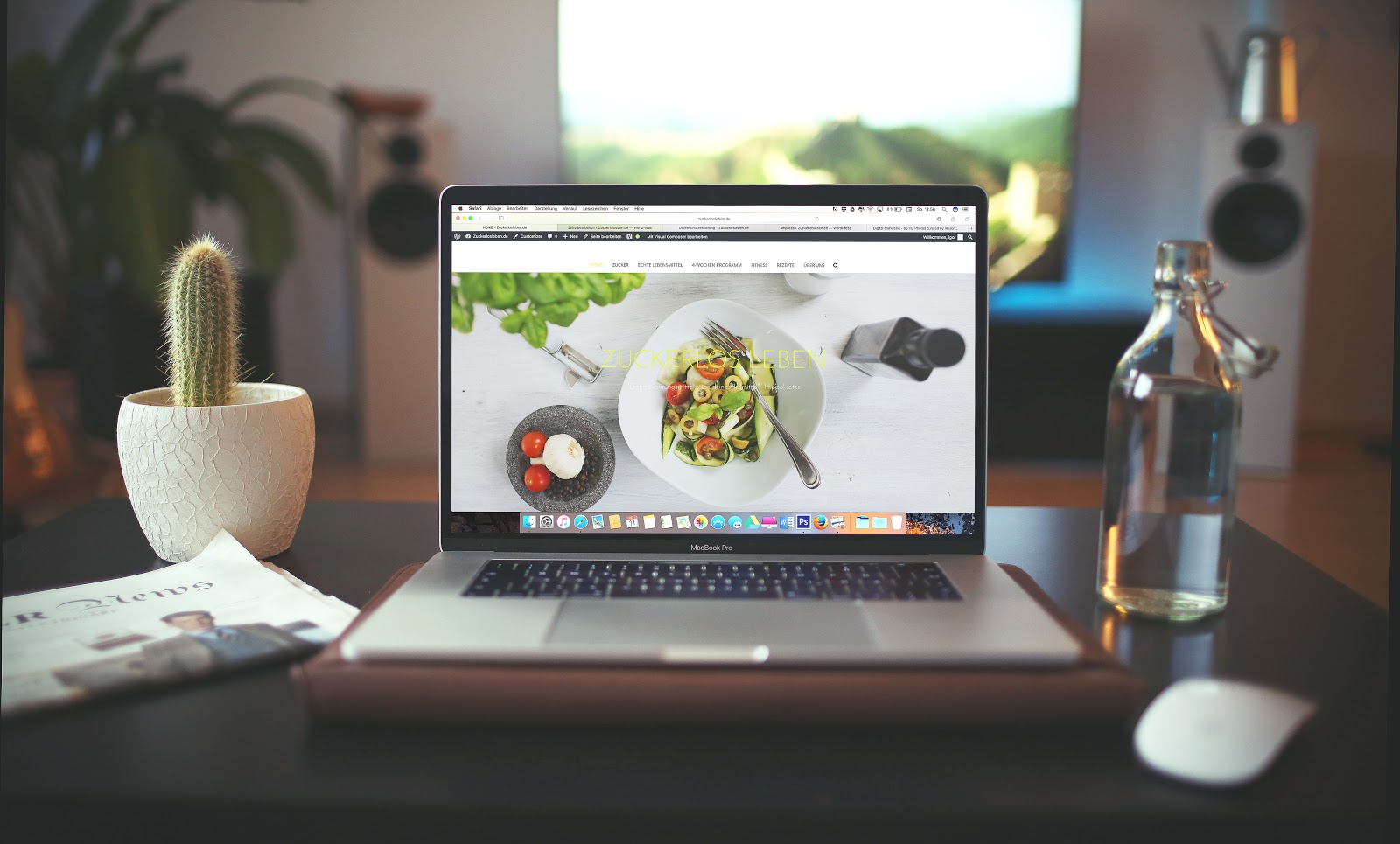 How Do I Improve the User Experience (UX)?
Now comes the million-dollar question: How do you improve your website's UX without breaking the bank? Below are some tips that have the highest long-term and short-term impact.
1. Establish Buyer Personas
It may seem like a small step, or one unrelated to UX, but it actually has a huge long-term benefit. When you spend the time building detailed buyer personas, you have clarity on what type of experience your personas would like.
For example, some buyer personas will engage better with a website that has a simple layout with only 5-7 website pages total. However, some personas will need more information before converting, so they look for 10+ website pages and blogs.
Knowing your buyer persona will help you build a website experience specialized to their likes and dislikes, leading to a higher conversion rate and greater long-term success.
2. Test Website Usability
This refers to testing different site layouts on different users to see how well each one does and discover which one is easier for the user. Doing this provides powerful insight through data such as interactions, reactions, clickthrough rate, bounce rate, average time spent on site, etc.
Another key insight this offers is design usability issues. This allows you to understand where users may have issues, so you can fix the issue immediately.
The key with website usability is to set SMART goals so you know what you're looking for, as well as which one is actually successful according to your goals. You can also do this on a smaller scale, such as on landing pages, by A/B testing layouts to see which one converts better.
3. Optimize Your Page Speed
With the average human's attention span being only 8 seconds, page speed plays a critical role in user experience. The last thing you want is for a visitor to bounce from your site simply because the page didn't load fast enough.
Testing your site's speed is relatively easy with numerous free tools available, including Pingdom, WebPageTest, and, the most credible one, Google's PageSpeed Insights. These platforms will show you where your website's speed ranks and tips on how to improve your site on both mobile and desktop platforms.
4. Spend Time on Design
Whether we know it or not, design has a huge impact on each of us. That's why it's important to utilize whitespace, bullet-point key information, use attractive, high-quality images, and create engaging CTAs.
Whitespace
This refers to the amount of space that goes unused in a design. This will help you keep a simple, clean design.
Bullet-Point Key Information
If there is something you want to get across, use bullet-points. Users hate reading long paragraphs of text unless they're already expecting to. When you have something important to get across, try utilizing bullet-points to make it skimmable.
Use High-Quality Images
When you choose to add a photo to your website or landing page, make sure it is clean, clear, and crisp. This will help the user understand what you're trying to get across without dwelling on something like a blurry photo.
Create Attractive, Engaging CTAs
Trying to get a user to click and convert on something is hard enough. Try to avoid CTAs that are cheesy, unappealing, or irrelevant. Make sure they follow branding guidelines and establish an incentive for clicking.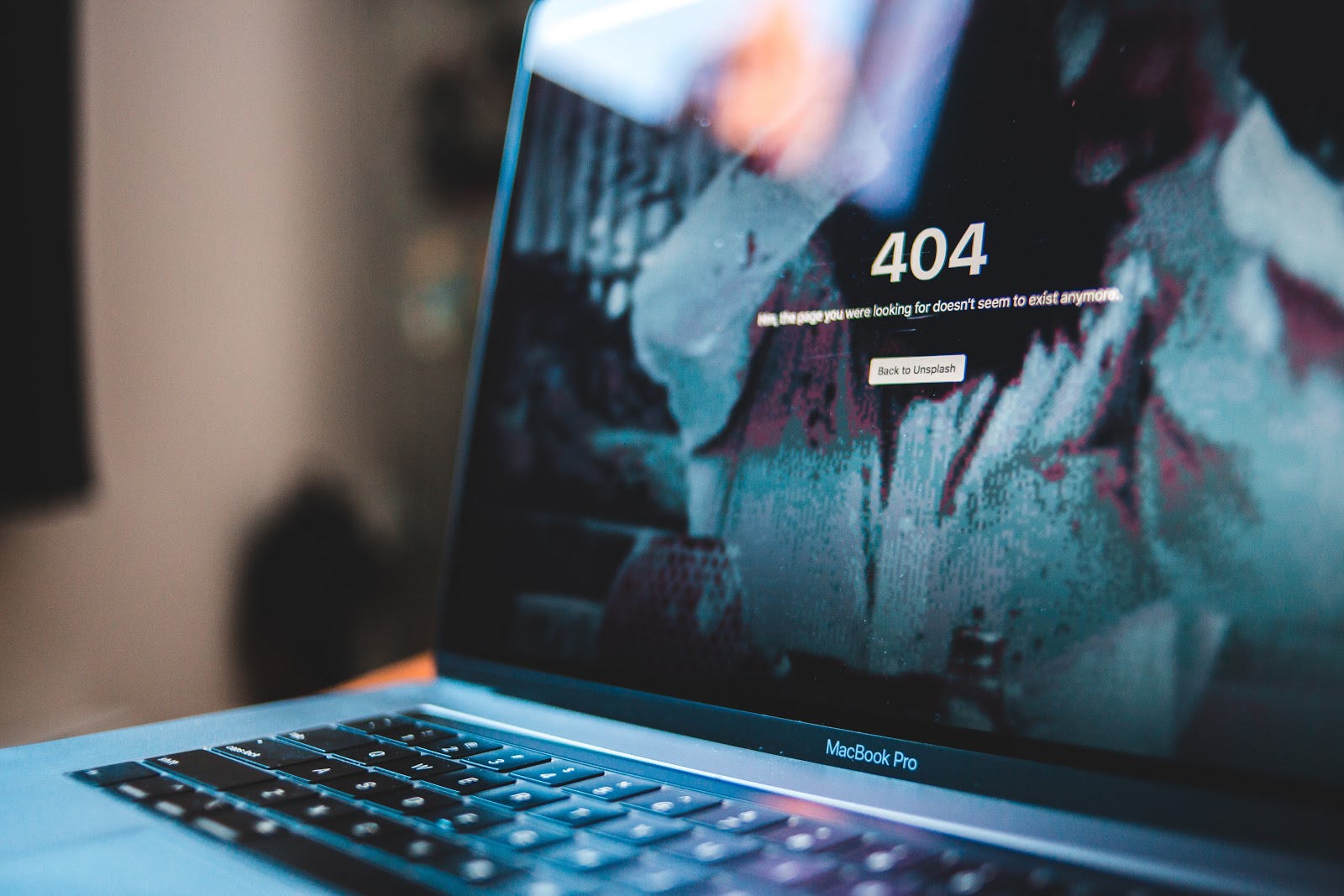 5. Catch Your 404s
Imagine your ideal customer coming into Google to search for a topic you already have an answer to. They click on your link and UH OH! The page cannot be found. The user goes back to Google and then clicks and converts on your competitor's site. Then, Google sees the immediate bounce and 404 error and bumps your link down to the dreaded page 12 of Google.
This is avoidable! All you have to do is be intentional about watching for and fixing any 404 errors. You can keep track of your pages and be alerted of any new 404 pages utilizing free SEO tools.
You also can do this (& more) through paid SEO tools such as Ahrefs. They'll give you updates on any new 404 pages, as well as other SEO tips to improve your site's ranking and user experience.
6. Be Mobile-Friendly
With around 4.2 billion active mobile internet users, having a mobile-friendly site is a requirement. This means fast loading speeds, mobile-friendly images, and easy-to-navigate menus and sidebars.
Check out this great free tool to check your site's mobile-friendliness!
With the six tips laid out above, and the desire to improve the user experience, you're set up for success! Just make sure you're always looking to improve—as algorithms and user trends fluctuate, so should your website!