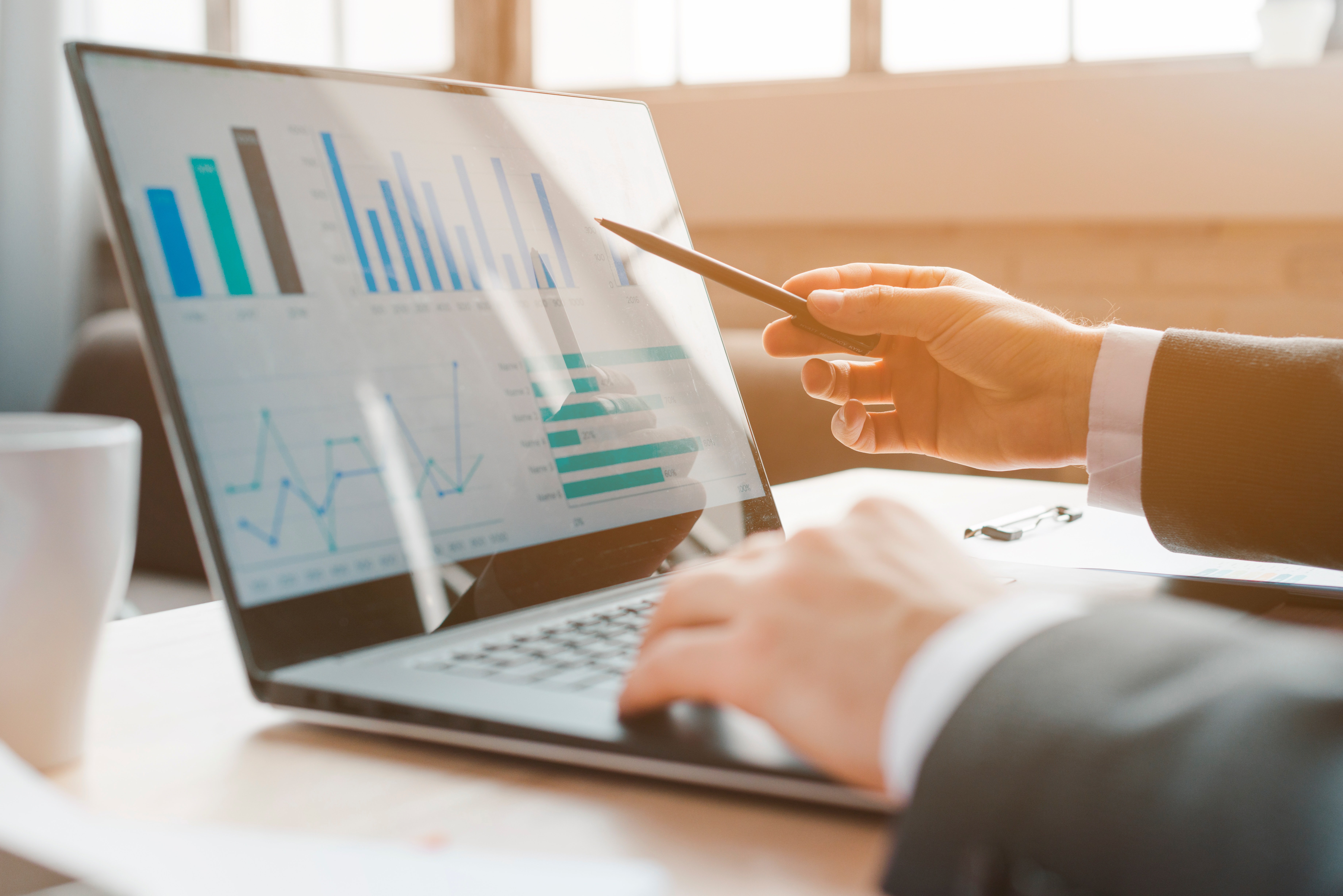 In the ever-expanding digital age, blog posts are a crucial aspect of any company's online presence. They offer brands a way to communicate directly with both clients and curious minds alike, lending insight into crucial elements of their business along the way. However, a blog is so much more than a collection of articles.
Blogs act as gateways for people to discover a company, which could result in creating leads. Unfortunately, many companies are not capitalizing on this opportunity. If your company is looking to learn how to convert blog visitors into real leads, read on.
What Are Conversion Paths and Why You Need Them?
The first step to convert blog traffic into leads is to define a clear conversion path. A conversion path "is the process by which an anonymous website visitor becomes a known lead," according to HubSpot.
A strong conversion path moves a reader off of a piece of content utilizing a call-to-action, to a landing page and then ends with a thank you page. Each conversion path should offer some value to the visitor. Valuable offers could be downloadable content offers, webinars, etc., it just needs to be something that is helping the visitor solve some problem.

While it may seem overly simple, conversion paths are essential to the growth of your company. If you do not have a plan in place to make the most of your blog and potentially create new clients, those blog posts exist as just reading material.
While it's nice to know that your blog posts are connecting with and helping people, there's no reason to stop there. With conversion paths, you can improve your company's blog reach its full potential, netting your company potential business in the process.
How to Discover Blog Post Conversion Rate Optimization (CRO) Opportunities
Establishing a conversion path is just the first step in converting your blog's traffic into leads. To ensure ongoing success, you need to look for conversion rate optimization (CRO) opportunities.
CRO is essentially a system that helps increase the percentage of blog visitors you turn into clients by having them engage with the site instead of passively reading it.
For example, you may have 50,000 monthly visitors to your blogs, and only netting 50 leads each month from that traffic. That means, your blogs are only converting 0.1% of those visitors into leads. You could have a goal to increase that conversion rate to 1% by adding conversion paths to your blogs. If accomplished, your blog would convert 500 leads per month, resulting in a 900% increase in new leads! Wow!
If you are looking for the highest level of optimization, you first need to assess your current blogs to identify where you should start.
What are High-Traffic and Low-Performing Blog Posts?
If you have high-traffic posts, which means any article that gets lots of readers, those should be a primary focus for your conversion paths. Since these blog posts are already being clicked on and read in high numbers, there is a higher probability that you can net more conversions on these blog posts. Use that conversion path!
It is also important to pay attention to your low-performance (low traffic) blog posts as well. Not every post is going to be a massive success, and that is no reason to be discouraged. If you find that one of your blogs is not performing well, compare it to an article that is and see what the differences are. It might be a lack of tangible information, on-page SEO, or relevance to your audience, so be sure to focus on those areas. Your focus on these blog posts is to generate more traffic.
How to Find High-Traffic and Low-Performing Blog Posts
Most blog hosting sites have ways for you to measure the performance of your posts using several metrics. While it is important to find which posts have the most clicks total, there are other factors that you should pay attention to as well.
Looking at the number of unique clicks, which shows how many different visitors you have to the blog, you can determine whether your blog is reaching various people or if only a group of repeat visitors is reading it.
If individual posts seem to have a high percentage of repeat visitors, these should be heavily focused on. You can also see how posts are performing based on engagement once your conversion path is enacted.
Conversion Path Best Practices
Like many other marketing strategies, there are a set of best practices to make your conversion paths more successful. By utilizing these techniques, you can help encourage more engagement and higher conversions on your blog posts.
Ensure Your Content Offers are Contextual
It is crucial to ensure that the content offers that are being used in your conversion paths are contextual to the blog posts they are being featured on. You wouldn't want to offer a Social Media Advertising Guide on CRM blog posts. Instead, you could provide 'A Guide to Setting Up Your CRM for Growth' on those CRM-related blog posts.
When trying to convert blog traffic into leads, make sure your blog posts and your offers are aligned contextually. It may seem simple but knowing your audience and making sure your content is context-specific is crucial for increasing your conversion rates.
Optimize Call-to-Actions to Grab Attention
Call-to-actions (CTAs) are very important in securing a lead. However, simply saying, "Want More? Get in Touch with Us!" is not enough. Your CTAs, like your content, should be contextual and specifically catered to the audience you are targeting.

Avoid generic CTAs like the one above, and instead, create multiple CTAs for multiple demographics. If you make the reader feel seen and catered to, they are much more likely to continue the process.
Present Benefits of the Content Offer in a Concise Way on Your Landing Page
The final step in the conversion path process is generally the landing page. To secure the lead, it's vital to present what content and benefits you can offer them very clearly.
Being vague and too general can cause a potential lead to hesitate, and maybe even abandon the process. If you focus on giving specific information on what you can offer them, they are much more likely to sign on with you, resulting in a new lead.
Wrapping Up
By taking the time to identify areas where your blog can improve, and developing a strong conversion path, you will be able to find more success in converting blog traffic into leads and, ultimately, grow your business.
Blogs can be one of the most valuable aspects of your business and its online presence, and by utilizing these guidelines and tips, you can help your company's blog reach its full potential.