Who doesn't love free stuff? Free stuff is great, especially when it can benefit your marketing efforts and help fuel your business' growth.
Things that are easy are great too! Who doesn't love when something is user-friendly, easy to use and works well with little effort?
We definitely love free and easy, which is why we've compiled our favorite, easiest and free SEO tools that have the power to bolster your marketing efforts and help you reach your goals.
The Top 10 Free & Easy SEO Tools:
SEMRush
Google Keyword Planner
Answer The Public
MozBar
Woorank
Google Page Speed Insights
Detailed.com
CanIRank
Seed Keywords
SEObility
The first free & easy SEO tool that we're going to discuss is SEMRush. SEMRush is one of our favorites because of its ability to help you analyze your competitors and plan your keywords. Both of which will help you rank higher on search engines.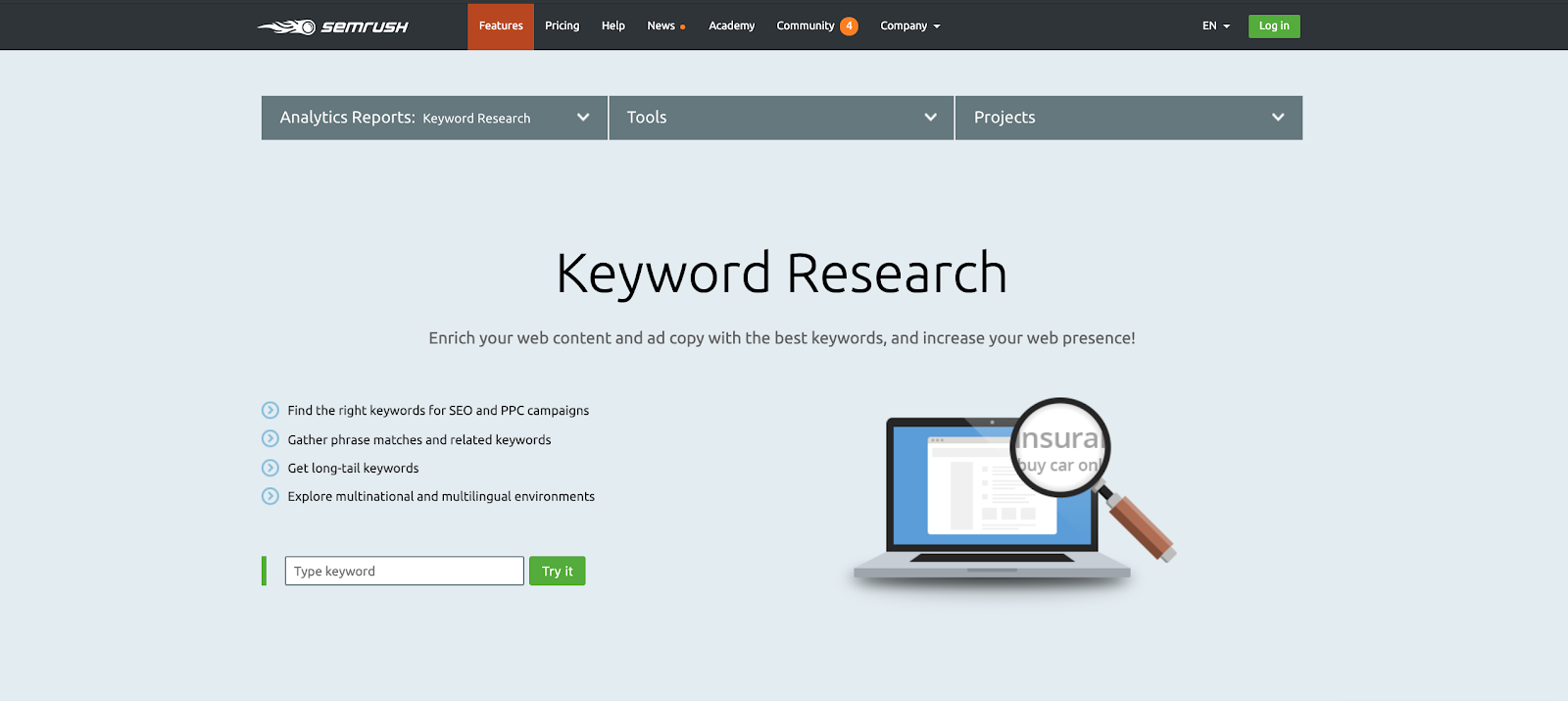 SEMRush's Keyword Magic Tool is pretty cool. All you have to do is type in a relevant keyword and it will generate a list of all other related keywords, their average monthly search volume, keyword difficulty (on a scale of 1-10), and much more.
We use this tool to plan keywords for our blogs to rank higher and provide answers to the right questions.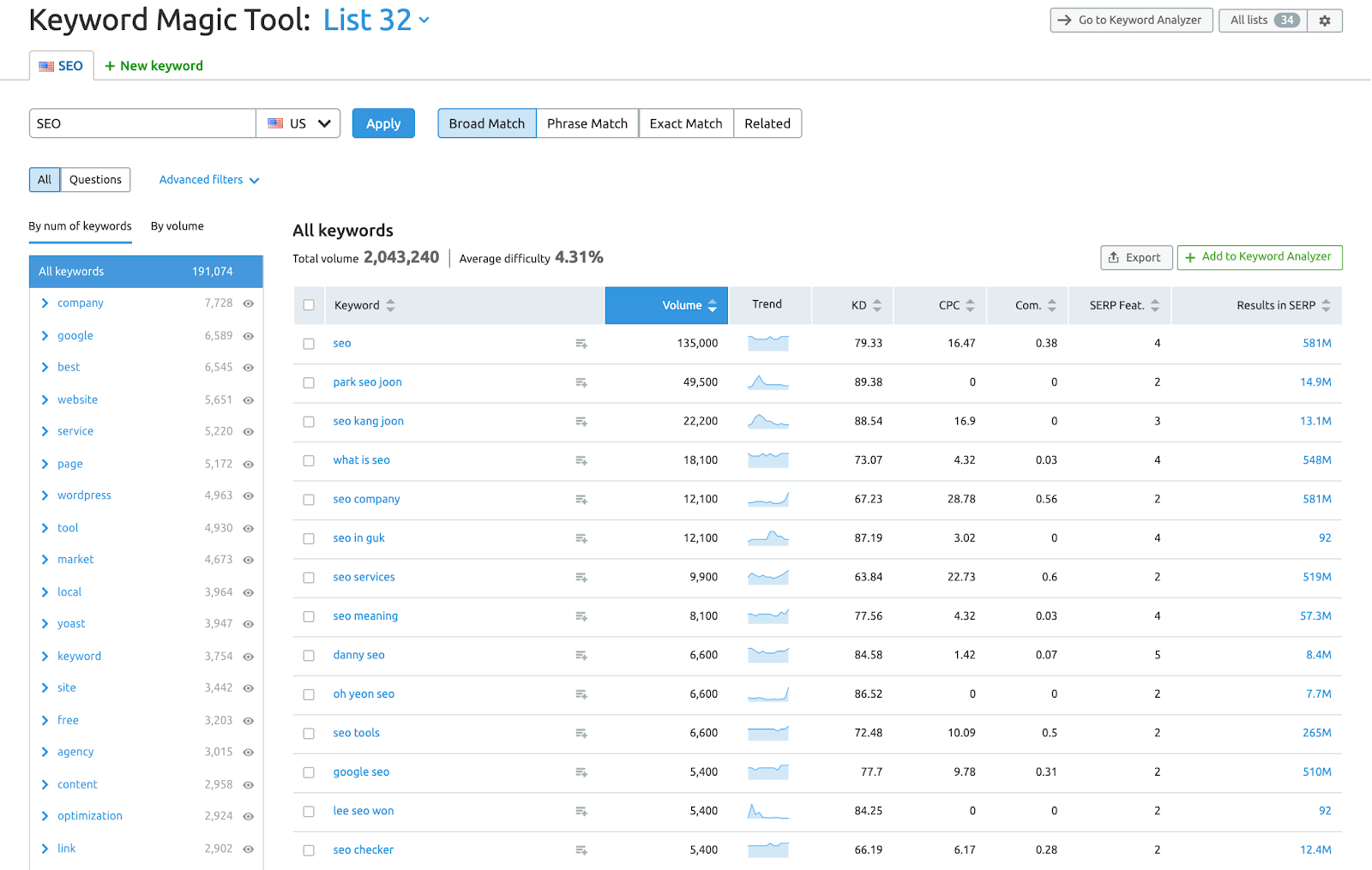 We also use SEM to do research on what our client's competitors are doing using SEMRush's domain overview tool. Having a good understanding of your competitors is important because it can help you make pivots and learn how to stand out.
Here is what SEMRush's domain overview generates when I searched, semrush.com.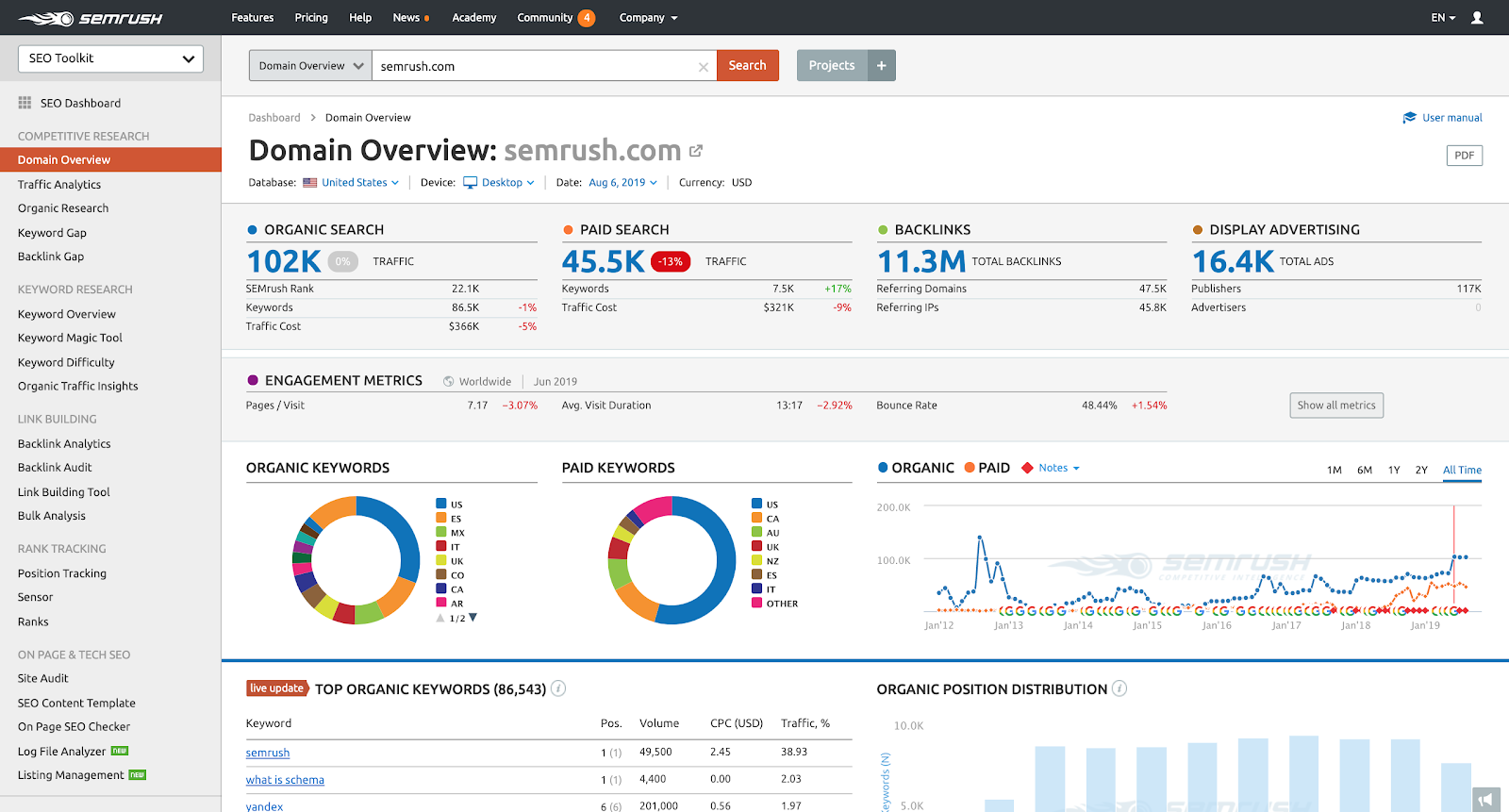 SEMRush also offers a paid version if you're interested in some of their more in-depth features which includes your competitors' traffic sources, rankings, social media results & more.
Many marketing professionals consider Google Keyword Planner the premier SEO tool. Keyword Planner is connected to your Google Ads account and provides keyword suggestions based on your existing seed keywords (AKA base or foundational keywords) or ideas.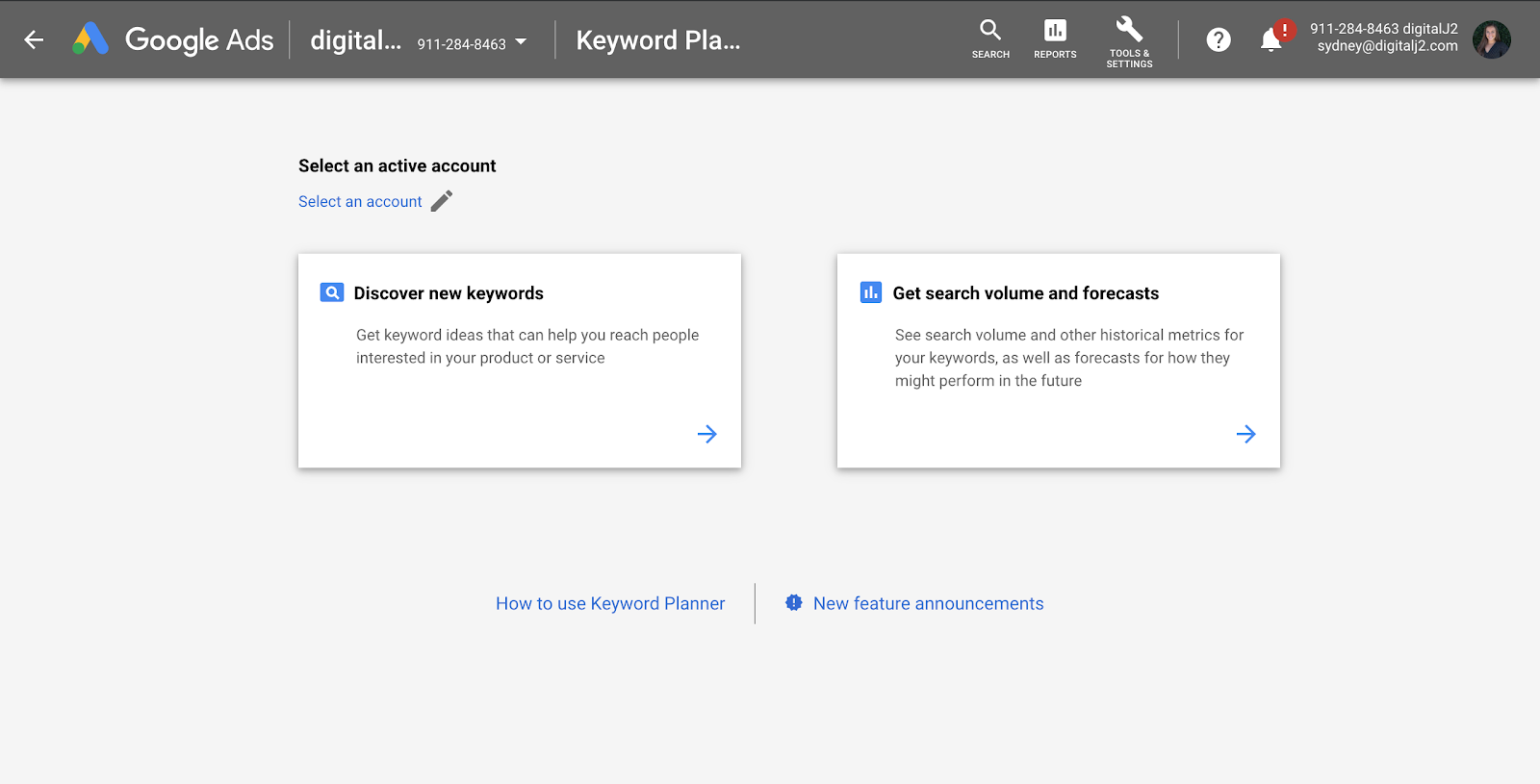 Using Google's vast base of search knowledge, the Keyword Planner is also able to give you an idea of costs per-click and keyword competition. This is helpful when you're planning to begin or optimize a Google Ads Campaign.
Answer The Public is a website that offers content ideas based upon what they know people are searching for. By typing in just one word or phrase, the website is powerful enough to create amazing visuals for you to use when deciding which topics to cover on your blog or website.
In the screenshot below, I simply typed in "SEO" on their homepage and this is what was generated.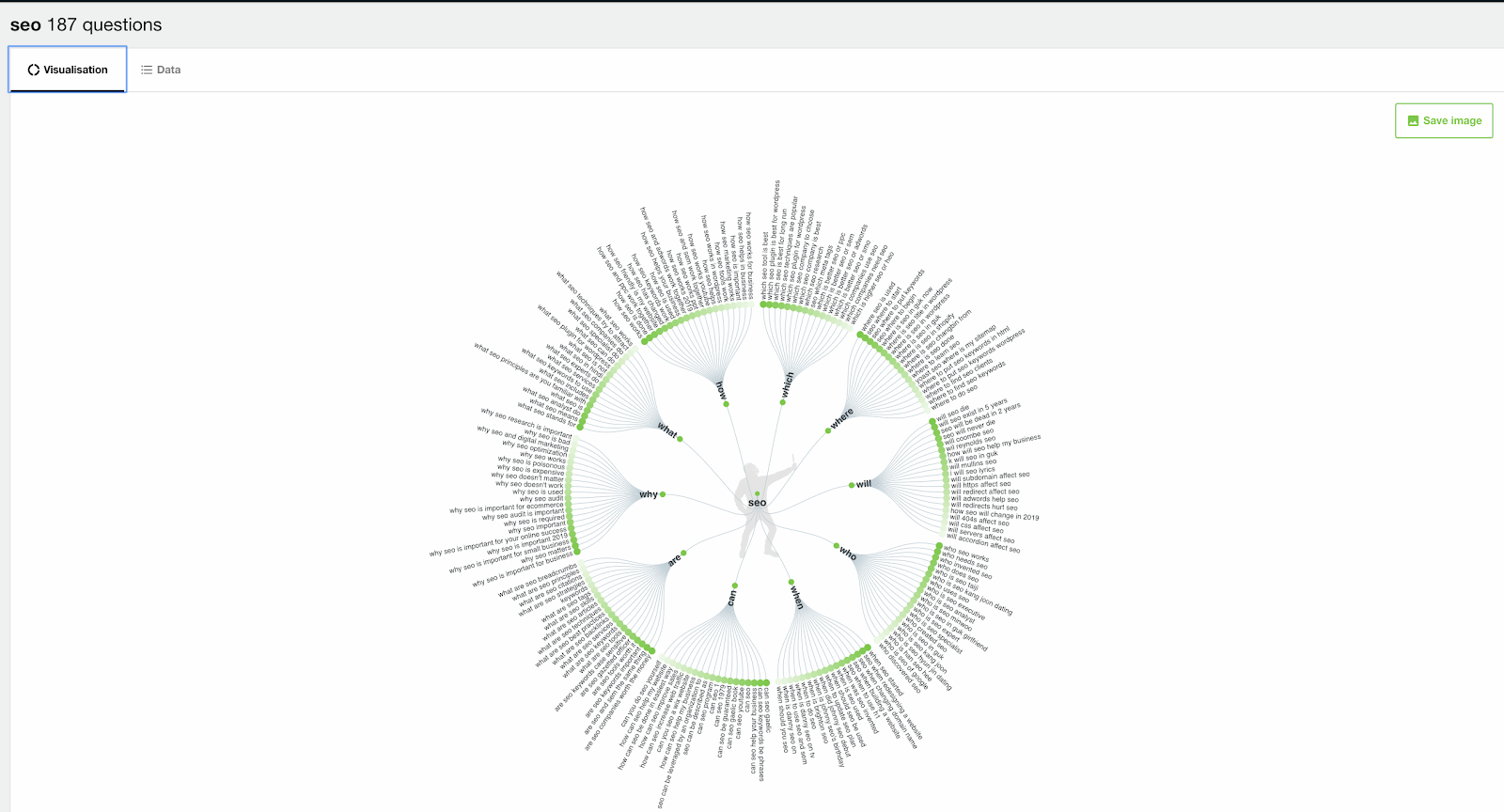 Here is a zoomed-in view of one of the branches of the visual.

When you click on one of those green circles, Answer The Public will redirect you to the Google results page as if you searched for that question. This feature is valuable because it gives you an idea about not only what people are asking Google, but also, what is already ranking when people search for that answer.
Answer The Public goes even further by offering a data view on top of their visuals. If you prefer a more organized list view over a visual like the screenshots above, their data view will be right for you.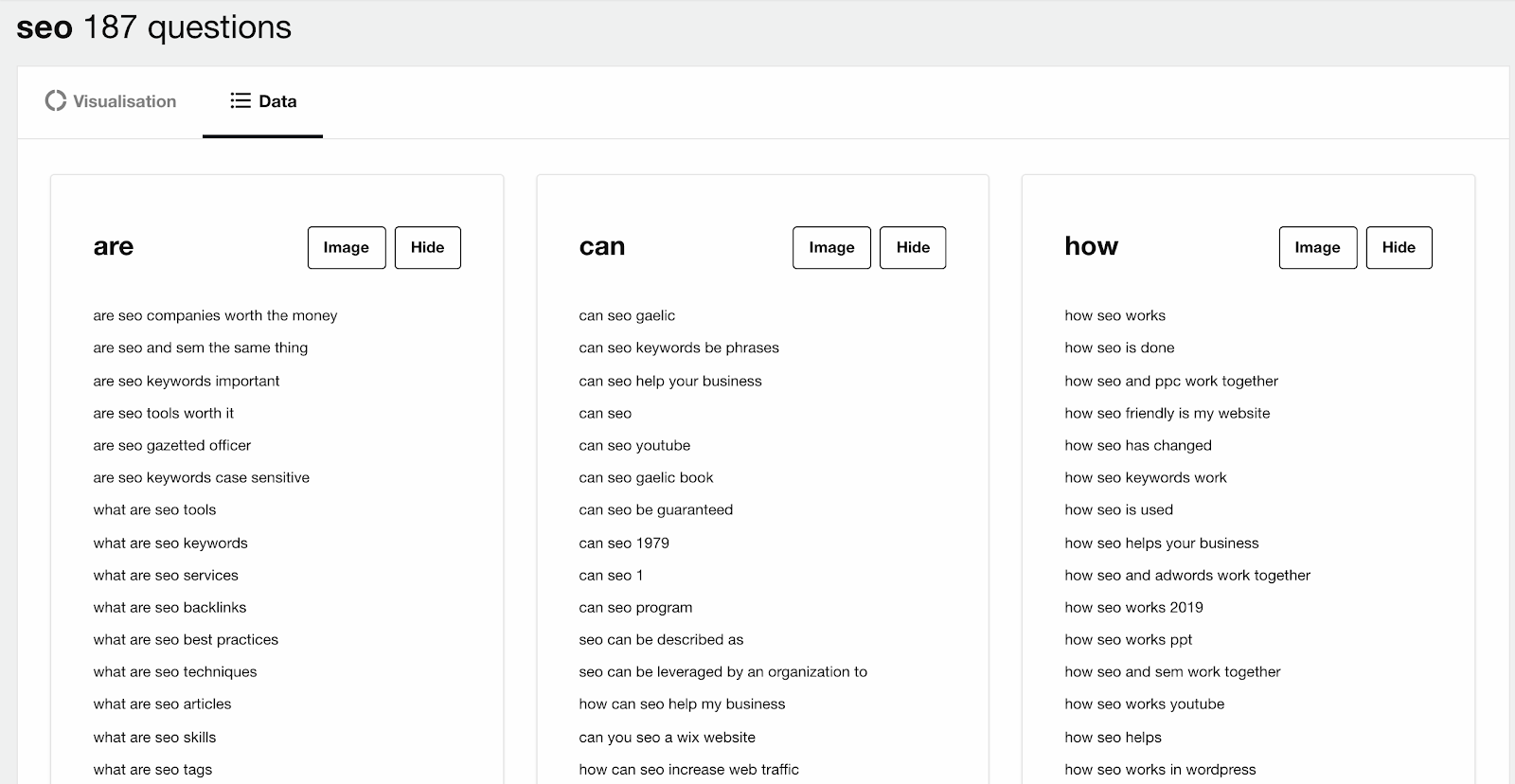 Answer The Public is a free and easy SEO tool that has a lot to offer and presents it in a creative and unique way that is especially helpful for visually inclined SEO researchers.
According to their website, MozBar is, "The industry's leading SEO toolbar – over 500,000 installs and climbing." MozBar is a valuable extension because it gives you access to instant metrics while viewing any page or SERP.
Your marketing team can be using the SEO insights that MozBar provides to make important improvements to your website or content.
Here is what MozBar looks like when it produces Amazon's results.

In addition, Moz offers a paid feature. Moz Pro includes the premium version of MozBar which can produce keyword optimizations and get a score out of 100, in real-time. You'll also get access to detailed suggestions on how to optimize your page which can help you decide whether or not a keyword is worth optimizing for.
Woorank is our next free and easy SEO tool. With Woorank, you have the ability to do an in-depth website analysis and learn how to improve your rankings.
Woorank's most unique and useful feature is their social media analysis. All you have to do is type in your website's URL and Woorank will generate an extensive analysis that includes social media suggestions and current stats.
Here's an example, using our social media page: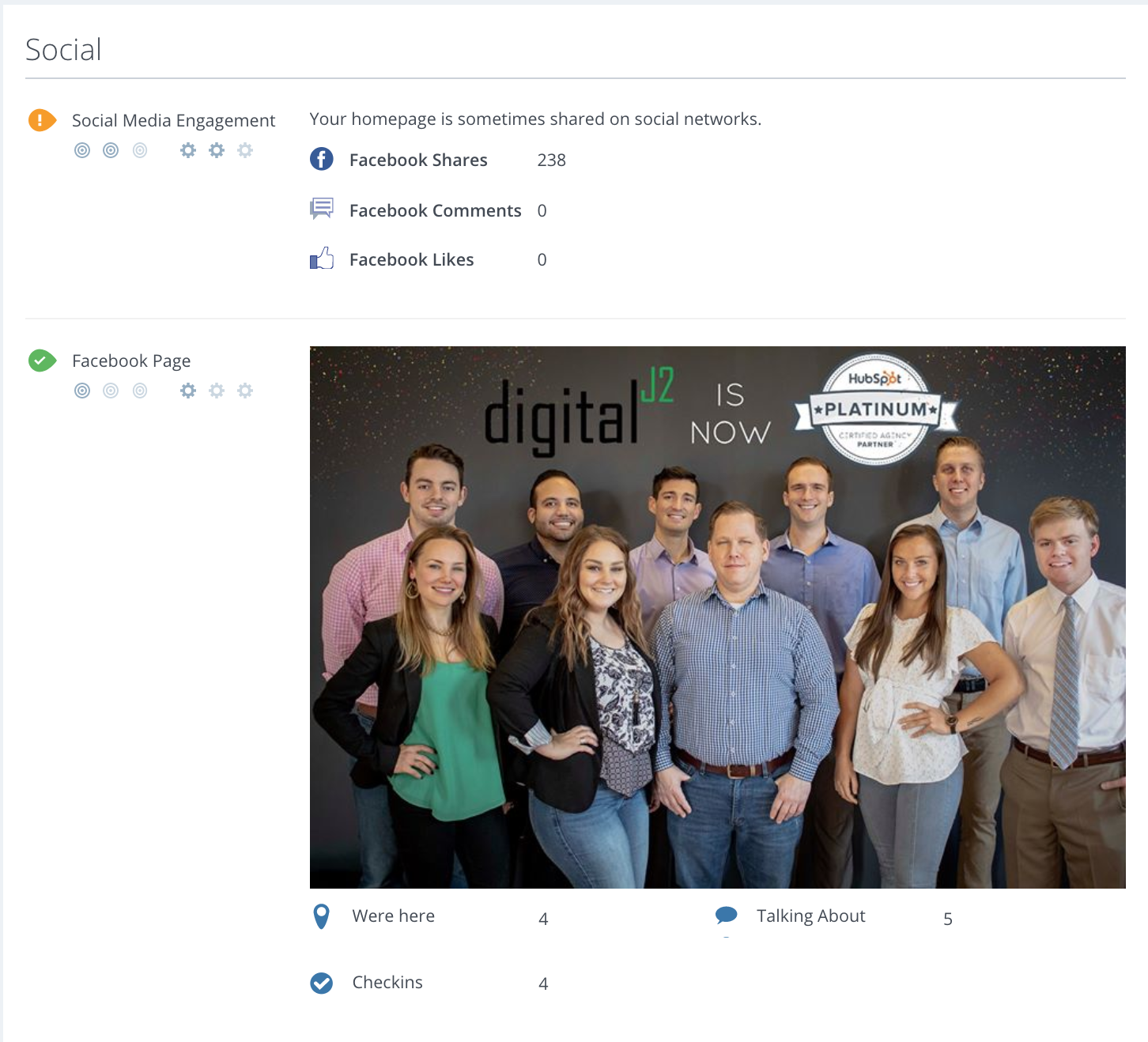 Woorank offers an extensive dashboard with specific and actionable suggestions for you to try implementing. It can be helpful both when you're just not sure where to start with your SEO efforts, or when you're doing your regular optimization check-ins.
Google did it again! With Google Page Insights, you can access your website (or any website's) loading speed score. This information is vital not only for SEO but for optimizing the user experience.
Studies have shown that users can recognize and be frustrated by a loading delay of less than just TWO SECONDS. With Google PageSpeed Insights, you'll get the advice you need to accelerate load times (for both mobile and desktop) and improve your website's user experience. That way, your visitors will come back!
Here is an example of the power of Google PageSpeed Insights: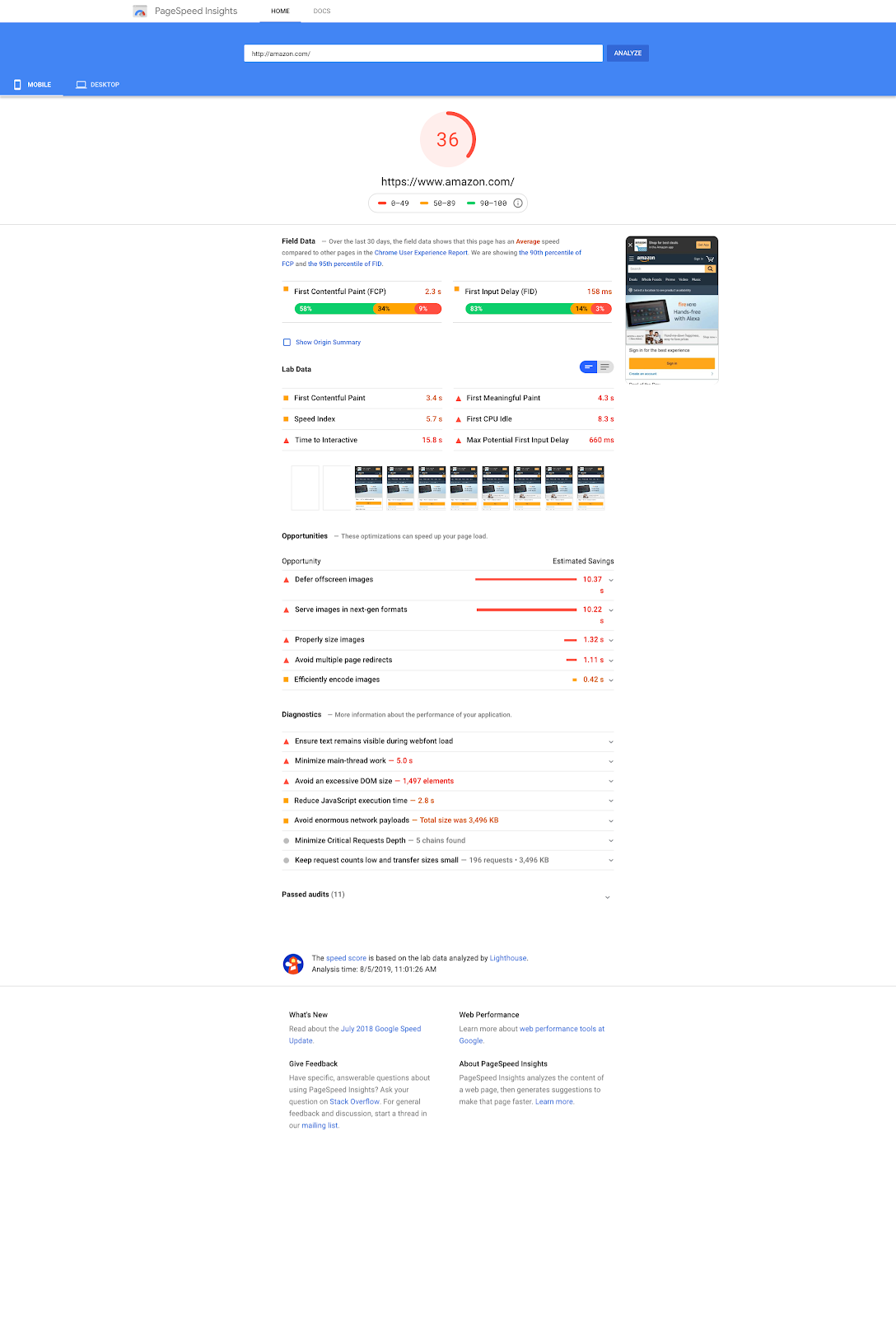 Detailed.com provides free and easy intel on your competition so that you can size them up and maybe even copy what they're doing.
To do that, Detailed gives you a curated list of the most popular blogs in the industry that you to explore.
Here's an example of what it looks like if you're interested in the Top 50 Travel Blogs.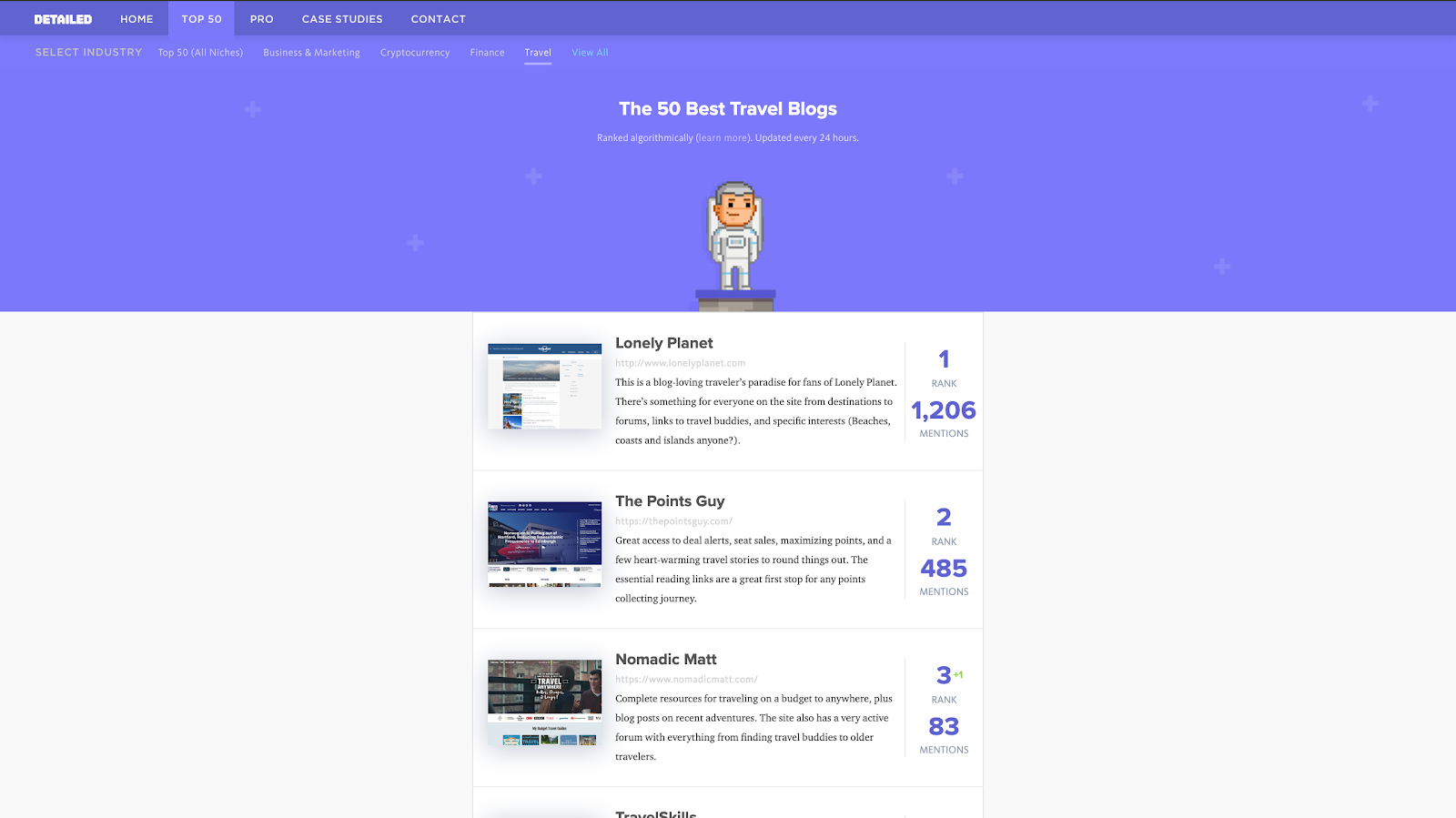 They don't just include the name of the blog and a link, but they also include some information about the blog like an overall description and the number of times they're mentioned.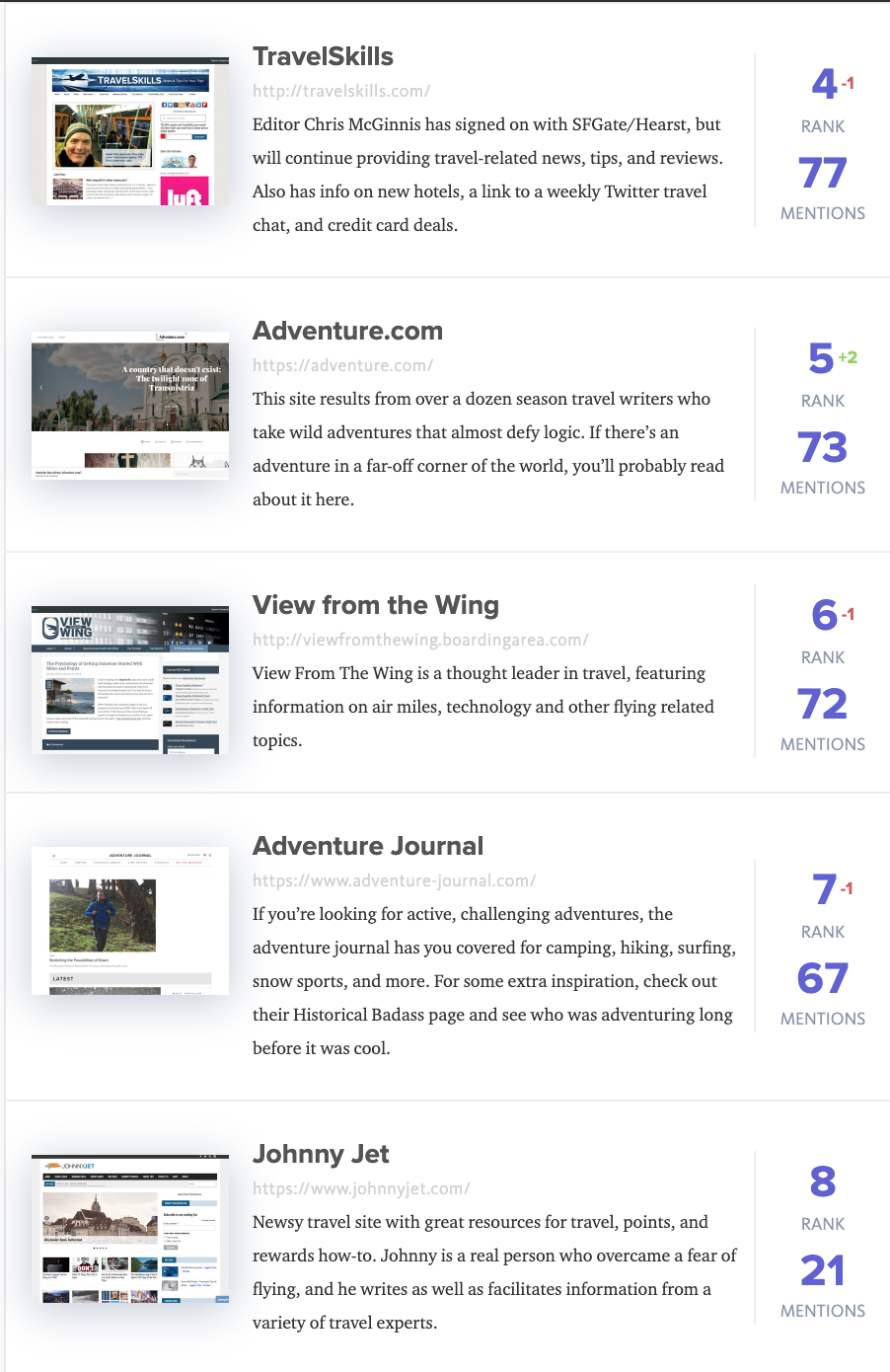 This tool can be helpful because it can act as a database of industry-leading examples and ideas that could potentially be utilized in your own SEO efforts.
CanIRank is up next and it does exactly what it says, it answers your question, 'Can I rank for this keyword?'
Simply put, CanIRank is a keyword difficulty tool that is super detailed and generates competition for each keyword. A keyword difficulty tool is used to help you analyze how competitive a keyword is and how likely it is that you'll be able to beat out the competition.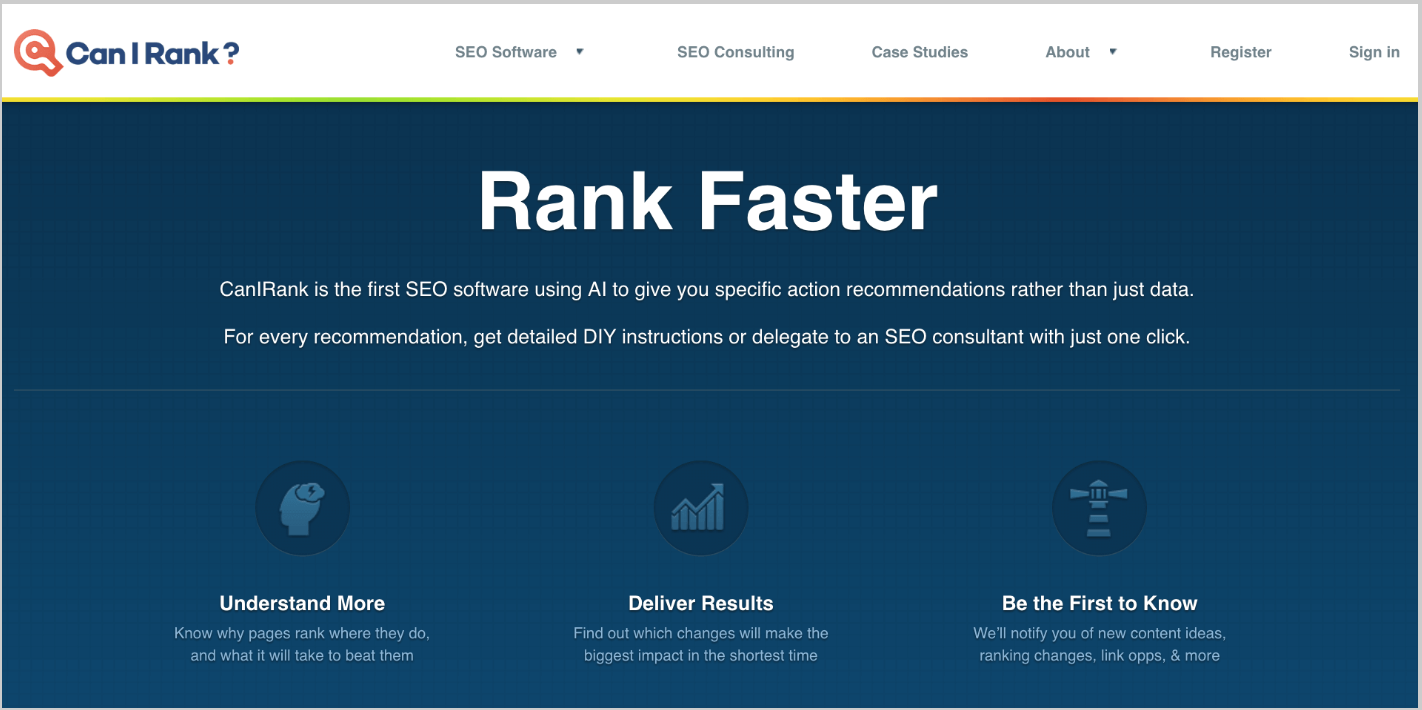 Additionally, It gives you in-depth suggestions to help you rank for a specific term.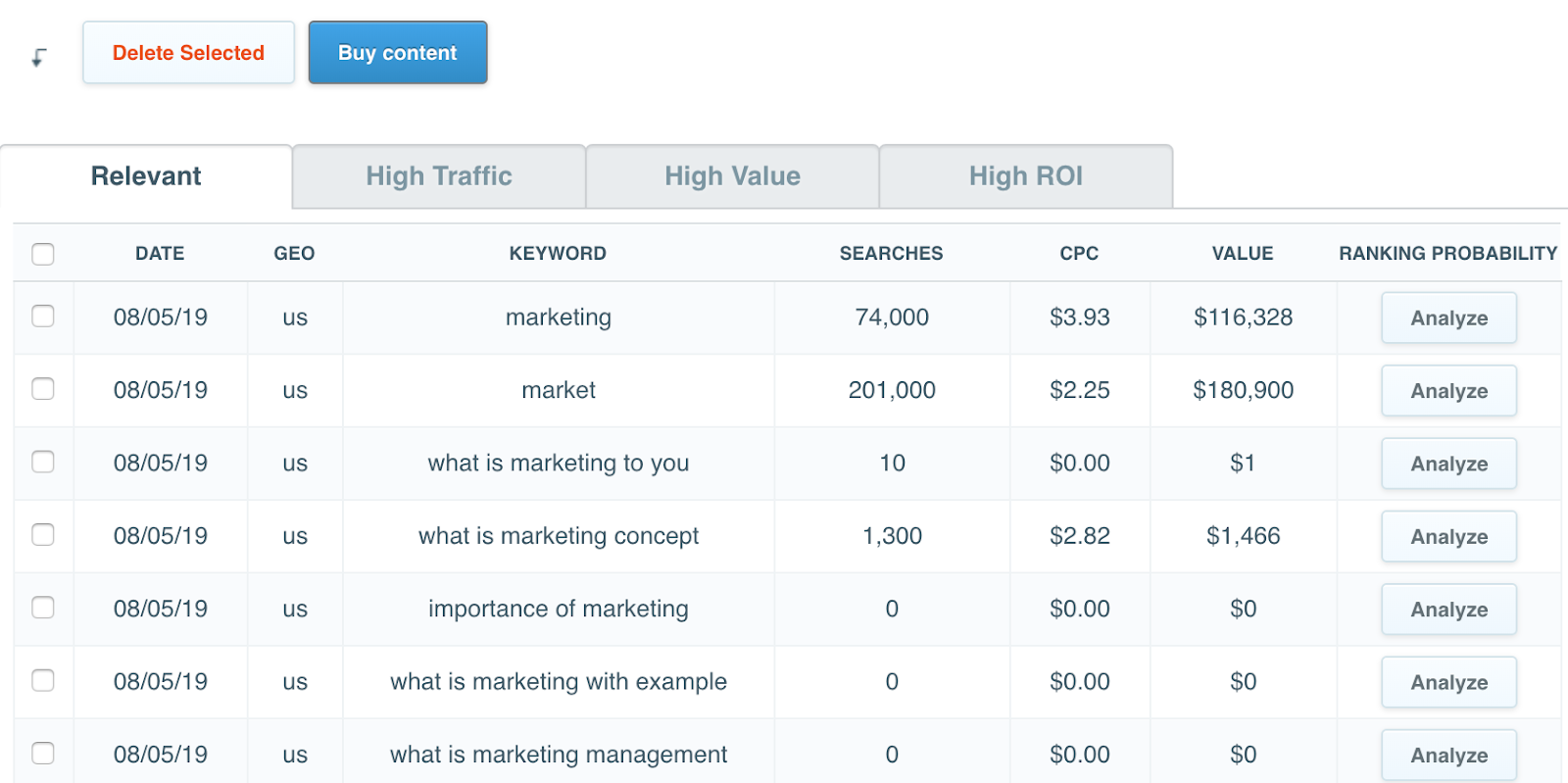 Seed Keywords set themselves apart from other keyword tools by taking a completely different approach. Instead of pulling keywords out of thin air, Seed Keywords allows you to ask your customers how they'd search for you online.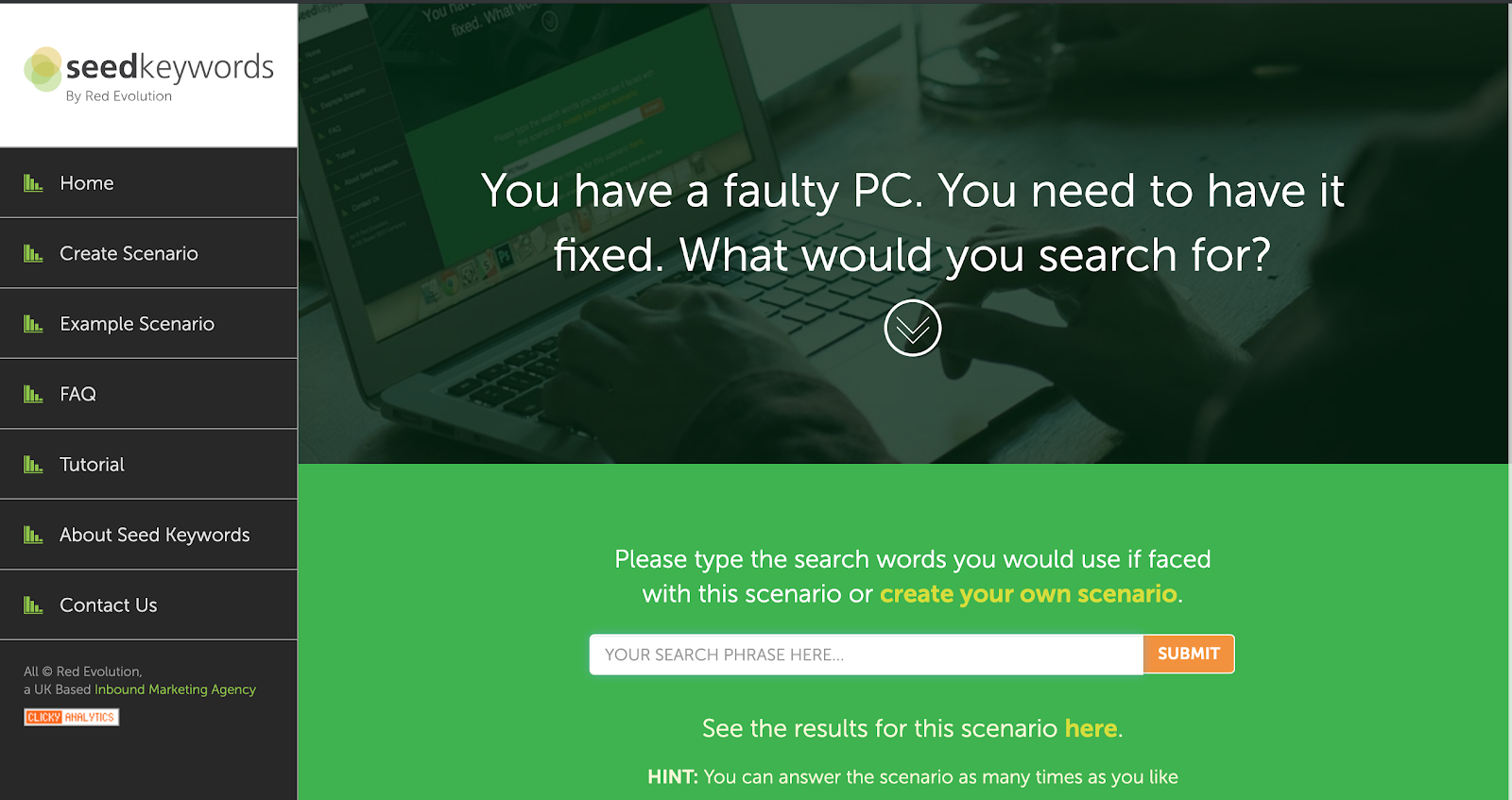 Once you have accumulated results, you can use SeedKeywords to do a Google search for the keywords that people gave you. From there, you can quickly scan the search results to see how competitive those keywords are.
The last free and easy SEO tool we'd like to share is SEObility. With SEObility, you can do an entire site crawl to flesh out any SEO issues you are facing.
From slow page loading times and blocked pages to sitemap problems and technical SEO issues, SEObility has the power to provide valuable insights about your website that can lead you to make vital improvements.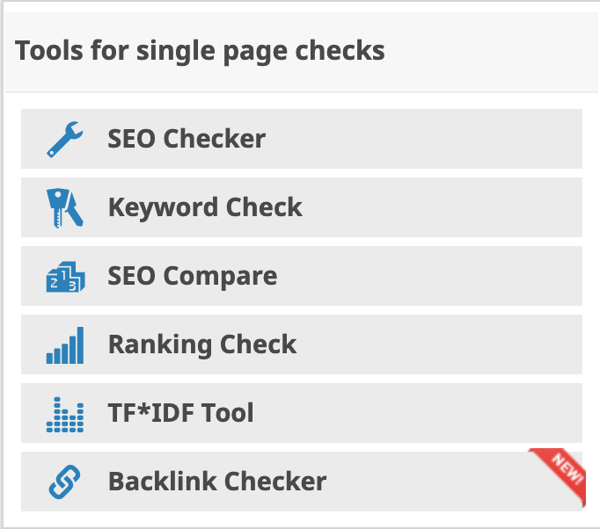 Using Amazon.com as an example, here's a peek at some of the insights that SEObility provides.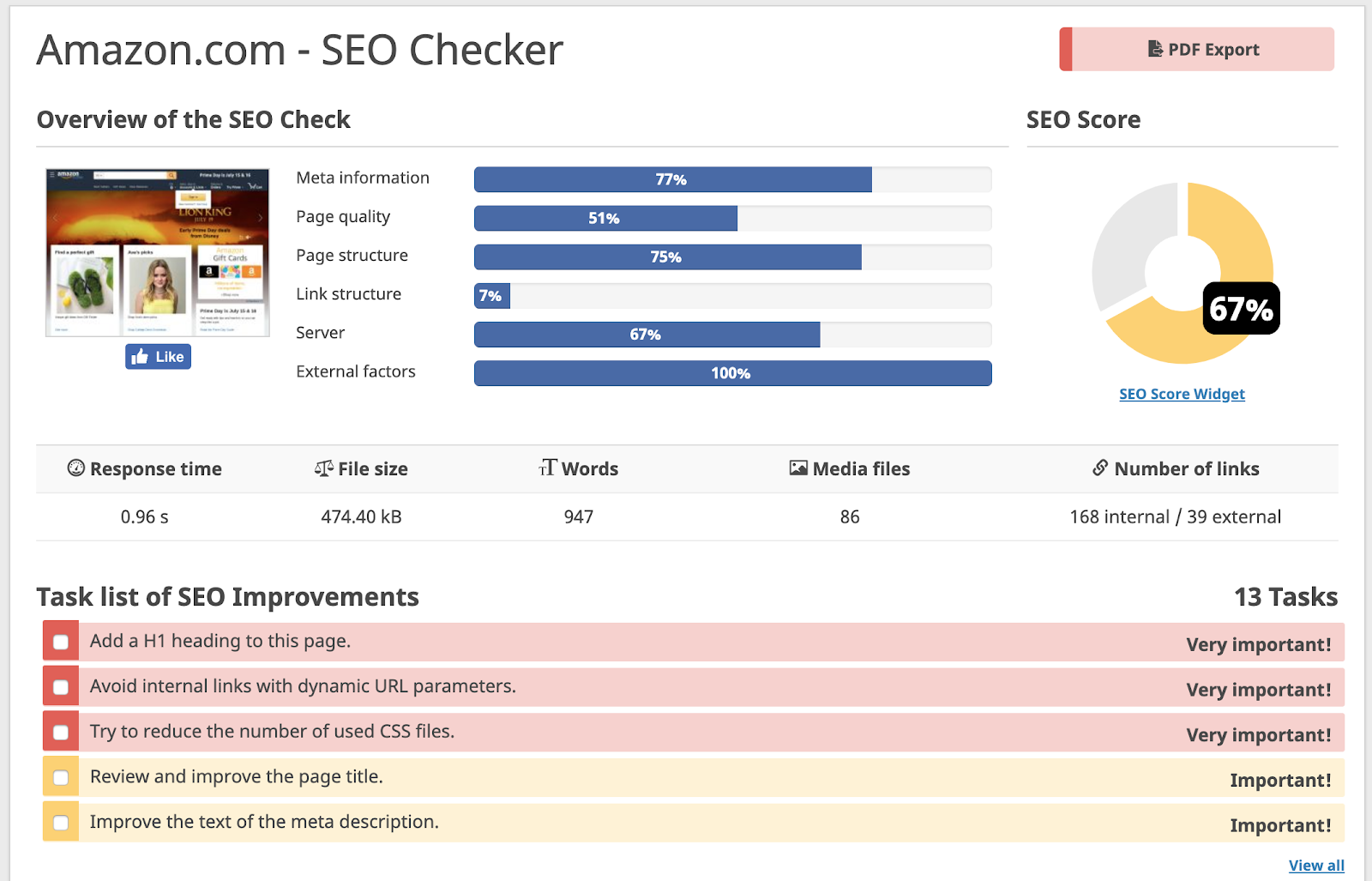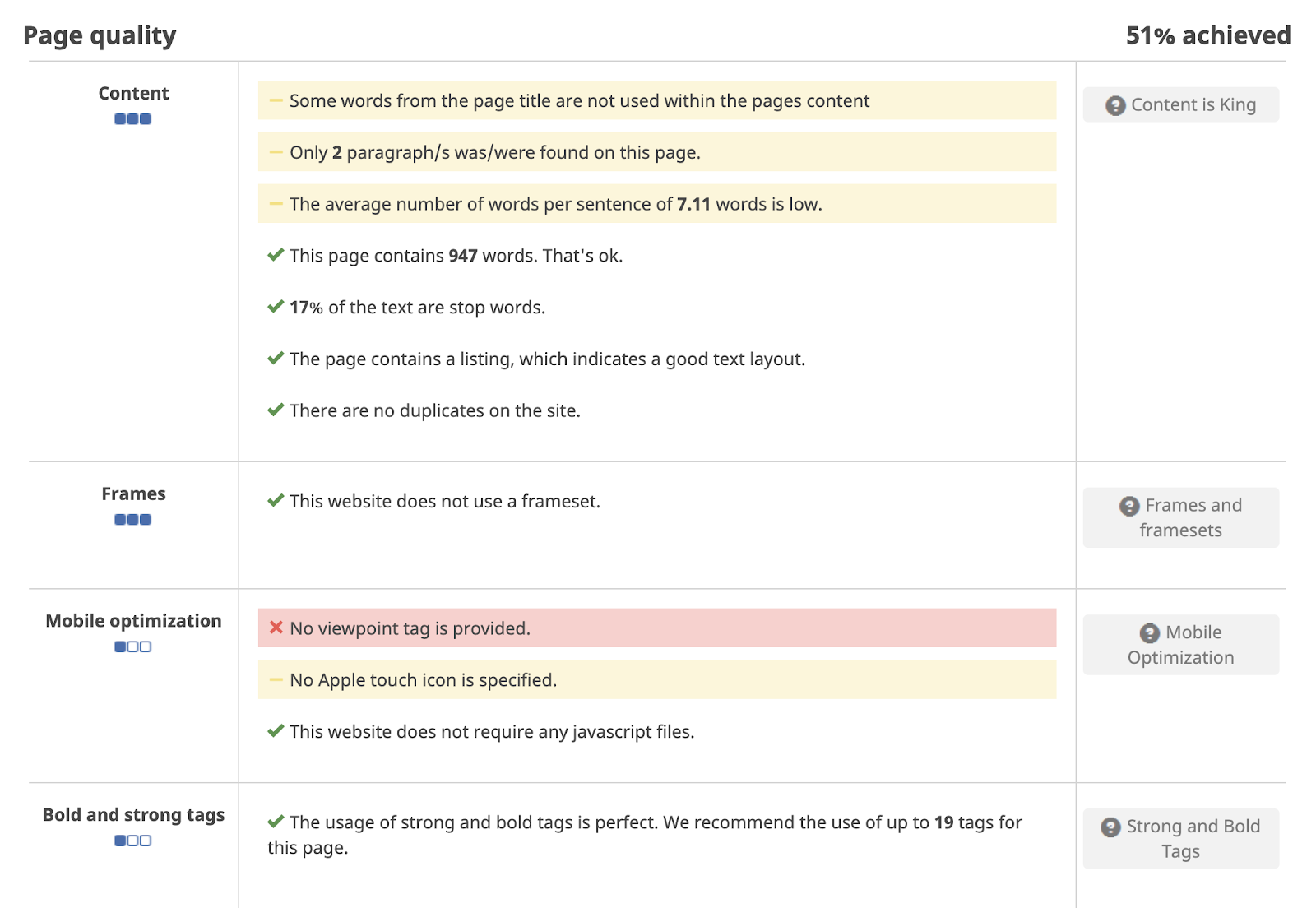 Final Thoughts
SEO isn't easy, which is why finding tools to assist your efforts is important. There are so many resources out there that offer similar things. Exploring, researching and testing is vital so that you can discover which tools are the right fit for your strategies, preferences, and needs.