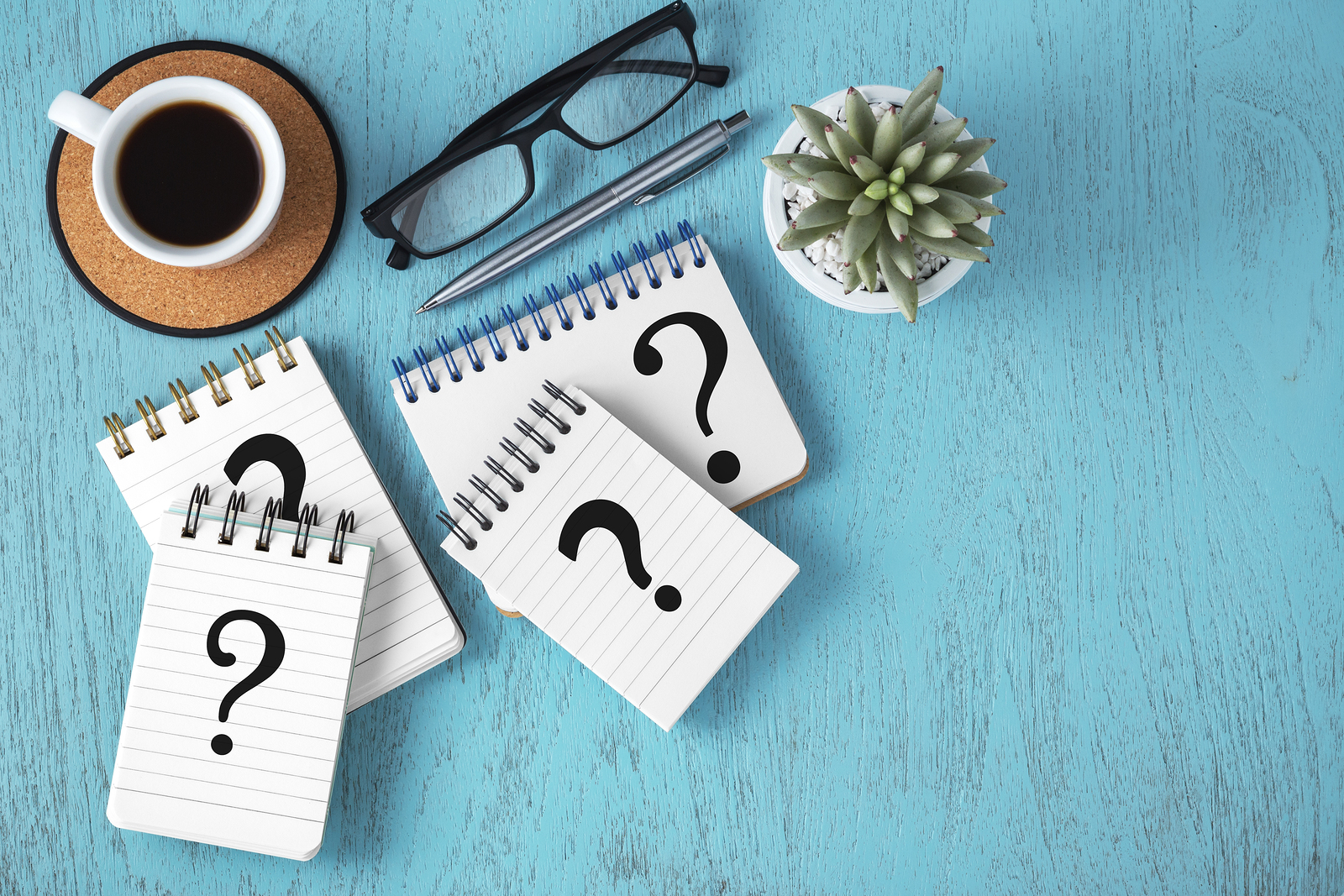 It's no secret that the best way to drive organic traffic to your site is through blogging. Not only will this help build traffic, it will help with generating leads, making you an authority figure within your industry, and ultimately generate revenue.
Why Do Businesses Neglect Blogging?
The main reason most businesses neglect blogging is that it's something that takes time to build. There's no such thing as an overnight success when it comes to creating content; it's all about creating high-quality content, consistently. The second reason most businesses don't put out content is the don't know what types of content they should be producing.
Creating Blog Topics & Ideas
Coming up with great blog ideas begins with understanding what's important to your customers and how to inform them and get them engaged with your brand.
Here are 13 great content ideas to help you get started on your blogging journey.
How-to Guides
Nowadays, everyone wants the answer on how to do something immediately. No one wants to sit down and read an entire manual. That's where how-to guides come in as a handy alternative to long and boring manuals.
A how-to guide is a piece of content that shows the reader how to do something without going into great detail but still shows them how to complete the task they're looking to get accomplished, actually accomplished. These guides usually include a lot of visuals so the reader can confirm they're completing each step correctly.
Another great option with how-to guides is to make an accompanying video going through all of the necessary steps of your guide.
The reason how-to guides are so popular is that it allows the reader to accomplish something they want to learn how to do in very easy to understand steps that can usually be performed in a brief period.
When creating your guide, you'll want to make sure you go step by step what someone would have to do to get the result that a reader can expect when completing your how-to guide. Make it clear exactly what happens at each stage; it's almost mandatory nowadays to add pictures to your how-to guide at the minimum. Your reader wants to see if what they're doing is correct and photographs or videos are some of the best ways to confirm this for your reader.
If you're looking for an example, look no further than WikiHow, they have built their entire site on creating how-to guides.
Beginner Guides
This is a bit different than "how-to" guides. Beginner guides cover the very basics of a topic; these are great content pieces to help introduce something new to the reader. With a beginner's guide, you're not going through step by step on how to do something. Instead, you're introducing a topic to the reader and giving them a bit more background on the subject.
With beginner guides, you're able to inform and educate your reader on a topic that they might not have much experience in. This is especially helpful if the subject you're covering is something that is easily overwhelming. By writing a beginner guide, you are able to introduce the reader to your subject without overwhelming them.
Similar to how-to guides, you'll want to be very descriptive in your beginner guide, However, when you're talking to your reader make sure to simplify what you're discussing so that someone who has never been in your industry can understand what you're talking about.
This is not a time where you'll want to try and sound smart and use complex language. You'll frustrate your reader because they're not going to be able to understand what you're trying to convey.
Another added benefit to publishing a beginner's guide is that they're great for lead generation. This is a great place to simplify something complex that is essential in your industry to let your reader understand more about what you do. Then, add offers into your writing that allow them to learn more about what you do or how you could help them.
A great example of a thorough beginner's guide is Moz's Beginner's Guide to SEO. They break down a relatively complex topic into very digestible chunks to make it easy to comprehend.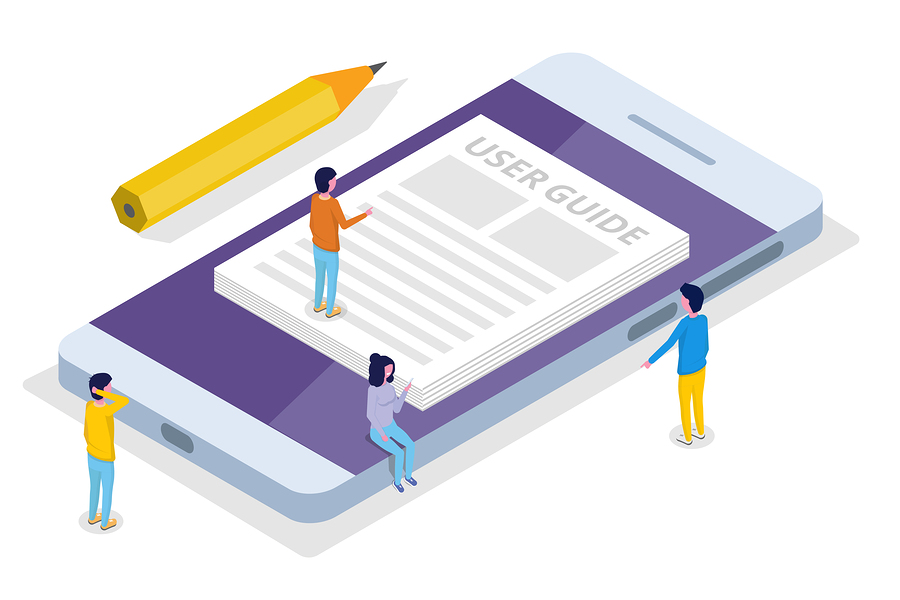 Complete Guides
These are the exact opposite of beginner guides. Complete guides are in-depth blogs written by an industry expert going over everything you need to know about a specific subject matter. Complete guide's are usually longer pieces of content, or broken up into multiple blogs, in order to give your reader ample information to make them well versed in a topic.
When writing a complete guide, you'll want to go very in-depth on multiple aspects of your topic and be very informative. Additionally, you'll want to back up your content with relevant statistics from credible sources.
These blogs are usually geared towards those who want an in-depth look at how to do something. This often helps them determine whether they're going to try and do it themselves or hire someone to do it for them.
This is another great place to garner leads. Some companies will even gate this content by making you fill out a form before you can download the guide so that they're able to continue to nurture you to become one of their clients.
A great example of a comprehensive guide is NerdWallet's 5 part guide to retirement planning. This 5 part guide goes over a multitude of factors that go into retirement planning, and they back up their points with statistics from credible sources.
Frequently Asked Questions (FAQ)
This is a great blog idea that you can continually add to as your business grows. Frequently asked questions are exactly what you think; they are the most commonly asked questions in regards to your business or industry.
FAQs are an excellent resource for your visitors where they can get the answers to the most frequently asked questions about your business. It also allows you to give the reader more information about your product or service.
You can also treat your FAQ as a resource guide that links to other blogs you've written to go more in-depth on the question that has been posted. If you're having trouble coming up with questions for your FAQ blog post talk to your sales team. They know every most commonly asked questions potential customers ask before buying and will have plenty of content for you to create.
Product Reviews
Product reviews are reviews done of a product or service that will give the reader an idea what they're getting for their money. Writing unbiased reviews of products or services is another surefire way to generate traffic to your blog. Adding videos to your product reviews of you showing and using the product is an excellent add-on to your blog, especially in today's day and age where video content is becoming increasingly sought after.
When creating a product or service review, you'll want to make sure you cover all aspects of what problem the product/service solves, its strengths, what it lacks, and what customers can expect if they purchase this product or service. The more detailed you are, the better.
If customers can get all of the information about a product from your blog, you'll be the one-stop-shop for everything a potential buyer might want to know before purchasing. Another added benefit of creating in-depth reviews is you become an authority figure within your industry.
When writing these reviews, you'll want to be as unbiased as possible. This is how you become a credible source of information in your industry. If you lose the trust of your audience, your blogs will not be seen as an authoritative piece of content by your audience. With that being said, it will be hard for you to come across as unbiased when reviewing your products or services. This is why you'll see most companies add testimonials to their sites rather than reviewing their products or services themselves.
Cnet is an excellent example of a website that has built itself on its trusted reviews of all sorts of technology products. Their phone reviews are a great example of in-depth reviews covering all aspects of the phone, giving you an example of what you can expect before you spend hundreds of dollars on your next smartphone.
Best of Lists
Best of lists are a blog posts where you would rank the best of something in an industry. This is very popular in the tech world, where you will constantly find blogs about the "Best Smartphone of 2019" or "Best Headphones of 2019."
These types of blogs go great in conjunction with product review blogs. This style is the best if you've cemented yourself as a credible source of information as these blogs can give your audience an idea of who the top players within the industry are. They also list what the pros and cons are to each of them when they're stacked up against each other.
Something significant to note when creating a best-of list is that you should not include yourself on this list. Remember, you're trying to build trust with your audience. If you add yourself to the list, you'll lose that trust and be seen as biased which will invalidate your arguments throughout your blog.
However, if you try to sneak your company into the list by adding yourself under some of your competitors, you're telling the reader that their product or service is superior to yours; it's a lose-lose situation for you.
It's best to state that you've excluded yourself from the list to keep the article as unbiased as possible.
Most websites that write a lot of product review blogs will typically create "best of" blogs to go over what they believe are the best products within their respective field for that year. A great example of this is TrustedReviews.com they have an entire section on their blog dedicated to best of's.
Interviews With Industry Leaders
Interviewing leaders within your industry is another great way to generate traffic. Not only will you be able to set yourself apart from blogs that are similar to yours, but you'll also be able to bring new information to light that no one else has covered.
To create engaging interview blogs that are filled with new information, you'll want to do your research ahead of time. Research what the top questions are within your industry and look for topics that haven't been delved into as thoroughly.
When interviewing your industry expert, you'll want to treat the conversation more like a structured dialogue rather than an interview. This is usually when you'll get the best tidbits of information that you can write about later on.
Interviewing someone is a skill that you'll develop over time if you're interested in some tips on how to interview thought leaders our friends at Bluleadz have written a great blog on this topic.
Tips & Tricks
People are always looking for new ways to do something better or more efficiently. If you've been doing something for years, you've probably come up with ways to do specific tasks differently that save you time.
Sharing these tips & tricks with the world is a great way to get people engaging with your blog. These tips and tricks don't always have to be specific to your business. There are tasks that you do everyday that your readers probably do as well. Share your experiences, your pain points, and how you've been able to optimize your process.
LifeHacker.com has built its entire business on giving its readers tips & tricks on everything from increasing your productivity to leveling up your cooking skills.
Customer Success Stories
Customer success stories are the stories you hear from your customers from the pain points they had prior to working with you to the success they have currently. Sharing your customer success stories is a great way to highlight what it's like working with your business. You remember the problems they had before working with or purchasing your product and where they are today. Your internal team isn't the only one who loves hearing about a great success story.
Adding customer success stories to your website also helps build trust with potential customers. Most likely, your potential customers are having some of the same issues that your successful customers had. If the potential customer can see that you were part of the reason this problem no longer exists for your successful customer, they'll be even more likely to work with you.
The biggest mistake businesses make when highlighting their customers' current successes is they forget to mention where they were prior. The best way to give people a full picture of how far your customer has come is to discuss those issues they faced before working with you.
Check out our latest customer success story below to get an idea of what these videos should look like.
Personal Stories
Personal stories are stories where you share your own experiences with your audience and are a great way to connect with your audience and potential customers. These don't always have to be related to your business.
While they're usually not the best opportunity to insert highly trafficked keywords, they're a great way to humanize your company and build trust.
This is another excellent opportunity to use video content in your blog. If visitors can see the great people that work at your business, they'll feel like they already know who you are.
Learning how to tell a great story is something that takes time. Once you become a master storyteller, you'll be able to keep your readers engaged longer, and they'll most likely read more of your blog posts. Harvard Business Review has written an in-depth blog on How to Tell a Great Story if you want to get an idea of what goes into telling a captivating story.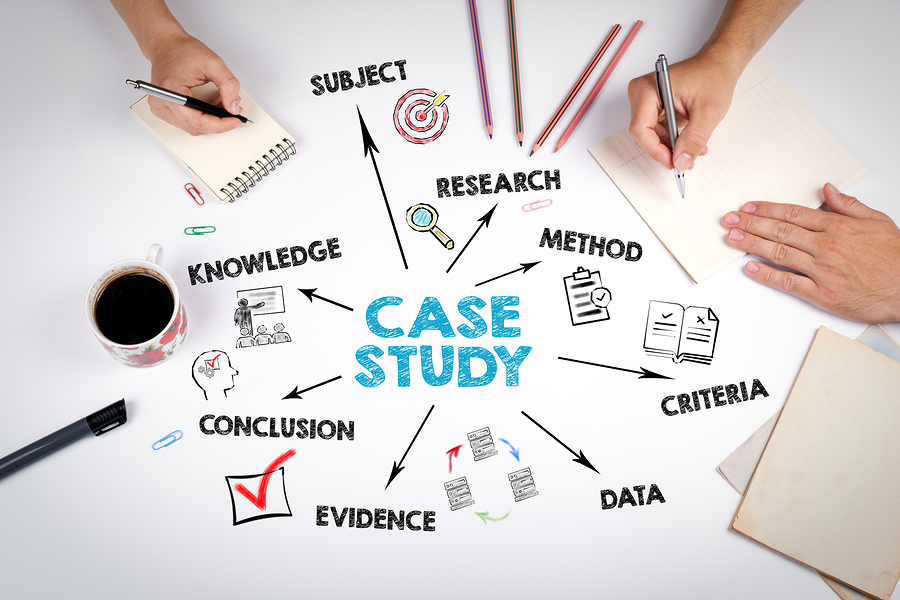 Case Studies
Case studies are an in-depth look at how you were able to help your customers reach their goals and the success your customer currently has, thanks to you. Case studies are a great way to highlight what goes into the success of one of your customers. Just like your customer success stories, you'll want to give the reader a full picture of where your customer started before working with you and the success they have today.
The difference with a case study is that you're sharing your perspective of what went into achieving the current success your customer has.
A few other items that are important to remember when creating your case study include:
State the goal that your customer was looking to achieve before working with you
Give specific examples of what you did at each stage and the process you took to achieve success.
Use real numbers to show the results of the strategies you implemented.
We've written a case study of our own on how we were able to generate over $9 million in new business for one of our clients using inbound and outbound marketing. Read about it here.
Questions You Should Ask
Questions you should ask are a bit different than a FAQ blog. In a FAQ blog, you are answering the questions for the reader. In the instance of a "questions you should ask" blog, you are the one providing the questions the reader should ask before making a purchase.
It's usually helpful to provide some basic background knowledge of the industry and why the reader should be asking the question you're posing. This will help them identify what to look out for before making a purchase or committing to working with a business.
For example, when buying a car, it's helpful to know what questions you should ask the dealer before purchasing so that you know you're buying a great car. CarFax has created a great blog with all the questions you should ask before buying a car.
Event Summaries
Nowadays, there's a conference for every industry. Most likely, you and your team will attend at least one of these conferences a year. Writing a blog about what you took away from the conference is not only a great way to reflect on your experience but also give your readers an idea of whether it's a worthwhile conference to attend.
When writing a concise summary of a conference make sure to mention what you took away from the conference, what was most impactful for you, was it worth missing that time in the office, and will you attend the conference again next year?
Guest Bloggers
Do you have any bloggers or industry leaders you regard highly? Giving them an invitation to write a guest blog for you is a great way to build a relationship with that individual.
Inviting a guest to write on your blog brings a different perspective to your blog which your readers might enjoy.
This is also a great time to get an industry leader to write on a topic that you're not as familiar with. You'd be surprised by how many thought leaders would love to write a short piece sharing their expertise.
When reaching out to a thought leader to get them to write a blog for you, you'll want to make sure this a mutually beneficial relationship. No one likes someone they're not very familiar with reaching out asking for something. Offer to write a blog, with an exact idea of what you would be able to contribute, for their blog.
Final Thoughts
In today's digital world, blogging is almost a requirement to connect with your audience, grow traffic, and generate leads. The more information that you put out there, the more likely it is that people will find you and your business.
The main thing to remember when blogging is that it's a process, your blog traffic will grow slowly and might not start to pick up traction until you've been publishing content consistently for six months and generating leads might take another six months. The most essential thing to remember is to write high-quality content and to do it consistently.
Happy Blogging!