You can't talk about online marketing without search engine optimization (SEO), which is arguably one of the most important elements of any digital marketing strategy. It refers to the rules, protocols, and best practices a website must follow to rank on the first page of search engine results.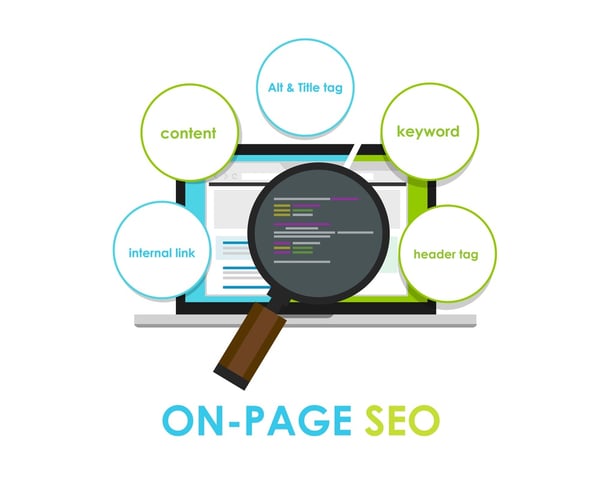 Search engine optimization is what puts your website in front of people who are searching for your brand, product, or service. It facilitates the decision-making process of the buyer's journey. On-page SEO services from digitalJ2 can help you master search engine results page (SERP) ranking and ultimately grow your company.
How Does Google Determine Your Page Rank?
Before we dive into digitalJ2's seven steps for on-page SEO services, we must first go over how Google determines page rank. Google is generally the search engine to impress, as it is the top search engine in the world. Google has 1.6 billion unique monthly visitors, on average. Marketers have no choice but to optimize their efforts for Google if they want to reach more than 72 percent of the world's searchers. Google uses a unique page ranking system called RankBrain that dictates the rules for SEO. A few of the top-ranking factors are as follows:
Click-through rate. The percentage of people who visit your site by clicking on an advertisement. One study suggests that a click-through rate of about 21 percent is prime for a first-page spot on Google. Improve your rate by increasing the relevance and visibility of your advertisements to get more people to click on your links.
Bounce rate. The percentage of visitors who leave your site after viewing just one page. Optimizing landing pages can help minimize your bounce rate. Use keywords and engaging content to encourage users to navigate to other pages on your site, guiding them through the sales funnel. The lower the bounce rate, the better your page ranking.
Dwell time. The amount of time a visitor spends on your website after clicking on your link in the results page. The longer the dwell time, the better for SEO. Using shorter introductions and getting to the point faster can help prevent users from clicking off your site after just a few seconds.
The most important thing to keep in mind is that Google wants what's best for its searchers. It will penalize sites that make finding information more difficult for users than necessary. Leveraging Google's RankBrain system to get your website on the first page of search results is possible when you focus on optimizing the user experience. Optimize your site to fulfill users' needs and you'll find that a better page ranking will come organically.
7-Step On-Page SEO Services
SEO is the key to getting more leads, increasing brand awareness, and ultimately building your company. Here are 7 tasks and techniques you can perform on your website to increase web traffic and get real results:
1. Optimize your page for keywords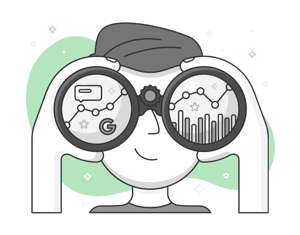 Keywords are one of the most important aspects of any SEO strategy. Google looks for keywords that are relevant to your industry and company. The best strategy is to use a mix of keyword types and lengths in certain key areas of your site.
2. Use Medium-Tailed Keywords
Google's new system (Fuchsia) will rank your website for many long-tail keywords with one medium-tail keyword. A medium-tail keyword typically consists of three to four words that falls right between a short- and long-tail keyword. Using medium-tail keywords in titles and H1 headings as well as in the body paragraphs of pages can help you rank in the new operating system. The way google Rankbrain works is when you optimize your page for medium-tail keywords you automatically rank for thousands of long-tail keywords.
3. Include High-Quality Content That's Relevant to Your Readers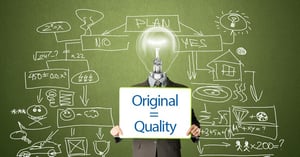 Content is still king when it comes to SEO and search engine ranking. Your content must be relevant and valuable to your intended audience. Low-quality (or worse, plagiarized) content can severely hurt your SERP score. Our team can handle personalized content creation for your company.
4. Add Images or Videos
Visuals are imperative to attracting users to your site. It only takes about 0.05 seconds for a user to form an opinion about your site. Remember, dwell time matters. Stunning visuals that don't clog up loading speeds can be the ideal addition to your webpage to make users stay and continue to browse.
5. Insert Internal Links
Internal links direct visitors to other pages within the same domain or website. They encourage users to stay on your website, navigate the pages more easily, and find the product, service, or page they need. Internal links can also spread link equity and establish your site's architecture for SEO reasons.
6. Collect Backlinks
Reputable, high-quality sources linking back to your website or content can mark you as a thought leader in your industry.
7. Use Your Medium-Tail Keyword in the URL
Give your site an extra boost by inserting ideal medium-tail keywords right in your pages' URLs. SEO-friendly URLs aren't too long, but they are keyword-rich. Shorter URLs tend to rank better on Google.
Let digitalJ2 Help You
Is on-page SEO too complex for you? Work with an eCommerce digital marketing agency like digitalJ2 for simple and effective SEO services. Our team can dexterously handle all aspects of your site with search engine optimization in mind, from title tags and modifiers to custom multimedia and responsive web design. We know exactly how to get your page to rank for the best possible visibility and site traffic for your brand. Learn more today!
Similar Posts: