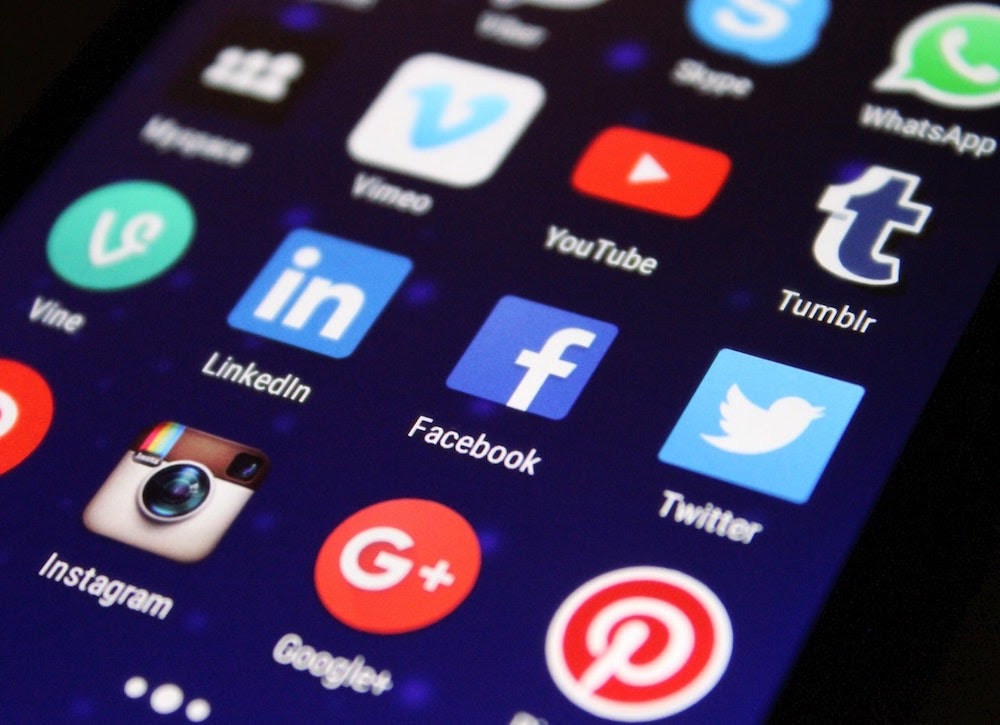 Social media plays a significant role in our daily lives. So much so, that is competes with daily activities like eating and shopping.
Marketers know they should spend time developing an impactful social media strategy. That's why we're providing three examples of social media campaigns that use a specific new media format to help increase engagement and grow a small idea into something worth talking about in future marketing meetings.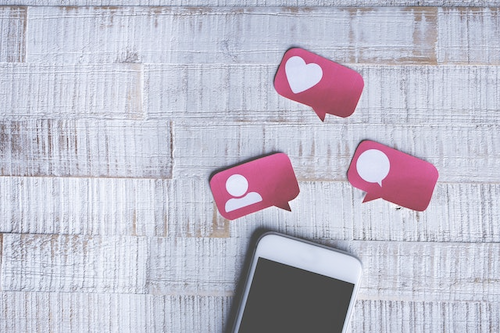 Creating a solid social media campaign is difficult and 47% of marketers agree. That stat tells us there's still room to develop better social media strategies.
The great news: Understanding new media formats can be the driving force you need to achieve as much reach, engagement, and distribution as a Fortune 100 company. So, you'll be more equipped to meet and exceed your business goals.
What is a Social Media Campaign?
A social media campaign is a coordinated marketing effort that assists a business goal using one or more social media platforms, such as Facebook or Instagram.
Your social media campaigns should reinforce information or sentiments about a product, service, or brand. Campaigns must use various new media tactics strategically to influence social media users in a way that helps you reach your internal business goals.
If you are still navigating the ins and outs of social media marketing, check out The Beginner's Guide to Social Media Marketing Best Practices to help you get started with a strong social media campaign.
What is New Media?
New media has one distinct characteristic: it's digital-first. Unsurprisingly, new media relies on digital distribution methods to reach its audience.
New media is valuable on its own, but it needs social networks to deliver it.
New media formats include:
Blogs
Mobile apps
Video
eBooks
Email
Podcasts/Streaming Audio
Smart device Apps
Video Games
Interactive Content
Using the above new media formats can give you the perspective and edge you need when creating your next social media campaign. Your leadership team will be thrilled by the increase in engagement, and you'll understand the difference between new media and social media.
What is The Difference Between New Media and Social Media?
There doesn't seem like there's much of a difference at first glance. But, shareholders recognize that being able to know the different types of media can assist with understanding the value of your target audience. You'll be aware of what media channels and formats impacted the most movement toward business goals to allocate resources appropriately.
The key difference between new media and social media is that social media requires a network effect to create its value, while new media does not.
For new media, a property like an eBook has value regardless of having one reader or millions of readers. On the other hand, if social media only had one user, it would be useless.
Not only does this distinction matter, but it also defines your strategy. Your social media campaign is only as effective as the new media strategy you put in place before promoting your product, service, or brand.
Three Noteworthy Examples of New Media in Social Media Campaigns
Now that you've gathered the basics to incorporate multiple new media formats in your social media strategy, we've outlined three noteworthy examples of social media campaigns using new media to help you achieve results that mimic a Fortune 100 company.
1. Dove's Self-Image Campaign
New media format: Video
Social media platforms used: Facebook, Twitter, Instagram, and YouTube
How Dove's self-image campaign achieved Fortune 100 company reach and engagement
The Dove Self-Esteem Project has been highly successful when it comes to self-love and pioneered bringing self-esteem into marketing.
Dove's global campaign started almost 15 years ago and they continue to expand. Their focus on independent self-esteem research and use of various media formats (video, television, educational resources, and interactive content) allows them to educate consumers of all ages on issues like the online world, bullying, and inner beauty.
A large part of Dove's success is understanding their target audience. Their 2016 study uncovered that 77% of women think all images they see in mainstream media are distorted. Furthermore, 69% of women acknowledge that they feel pressured and anxious to look like women they see in the media.
Dove took their research and pushed campaigns toward global reach.
Although Dove is not exempt from criticism for their diversity campaigns, they know their audience (buyer persona) has spoken up about an important issue, which gives them the ammunition they need to continue to persevere forward with bold campaigns.
Using video has offered rewarding results for the brand. Dove decided to team up with Cartoon Network in 2018 to produce six digital shorts on their YouTube Channel featuring popular Steven Universe characters. Their goal was to educate young girls and help boost their confidence.
The first "We Deserve To Shine Music Video" has more than 3 million views and over 130,000 likes. You can check out the video below.
What you can learn
Dove is an excellent example of using a new media format, like video, to reach their target audience. Although this social media campaign focused on a younger demographic, Dove understands that self-esteem affects various age groups, which allowed them to develop an expansive social media campaign using the correct new media format to increase reach and engagement.
2. Michael Hyatt's Book Cover Campaign
New media format: Interactive content
Social media platform used: Facebook
How Michael Hyatt's book campaign achieved Fortune 100 company reach and engagement
Michael Hyatt is famous for his Living Forward audiobook (new media), eBook (new media), and print book (old media). His goal is to help people create an extraordinary life by having a life plan.
In the pre-launch stage of his campaign, Michael involved his Facebook audience by requesting they pick titles and shared blog content asking people to vote.
One of the most successful uses of new media for Michael came when it was time to select a book cover. There was an even split from his team over two covers. So, he called out to his tribe on Facebook to help choose the right cover.
Using new media not only helped him narrow down his book-cover selection, but it also created an extraordinary amount of input and buy-in before Living Forward was even published.
Michael made the bestsellers list for the Wall Street Journal and USA Today, in part, because his marketing team used new media in social media campaigns.
What you can learn
Michael Hyatt developed a plan in all stages of his Living Forward book release. In his pre-launch phase, he developed new media content to reach his audience in multiple ways by sharing blogs, interactive content, and video. His offers and promotions were relevant to his audience, and "his tribe" was involved along the way. His team planned what new media piece they wanted to execute and developed their social media campaign around it. Overall, they've been wildly successful, marrying their standalone new media format with an optimal paid social media campaign.
3. Casper's Sleep Channel Campaign
New media format: Streaming Audio
Social media platforms used: Facebook, Instagram, Twitter, Spotify, YouTube, and IGTV
How Casper's sleep channel campaign achieved Fortune 100 company reach and engagement
Casper is a popular mattress brand that took their cross-channel marketing to another level. Their marketing team realized that not everyone uses every platform, so they increased their reach by sharing the same content across multiple channels.
Casper managed to showcase its Casper Sleep Channel in unique ways to stand out from the competition. They strategically share their new Sleep Channel episode on Spotify, YouTube, and IGTV, while also giving their audience teasers of the new media on other social media profiles.
Naturally, using this type of new media format (streaming audio) across video/music platforms creates buzz around their new sleep channel and increases their following on other social media platforms.
What you can learn
Casper uses new media in social media campaigns in a way that promotes their product across multiple channels. Knowing that all platforms aren't created equal, Casper took fundamental marketing principles and expanded their reach and engagement no matter which social media platform their audience chose to engage with.
What's The Importance of Using New Media in Social Media Campaigns?
New media is a great way to bring immediate impact to your next social media campaign. Examine the examples we've provided to guide you through your marketing efforts. You might uncover new media formats that your business already has, or find inspiration from the new media examples we've provided. In either case, your "new media gem" could be the valuable property you need to meet your business goals.