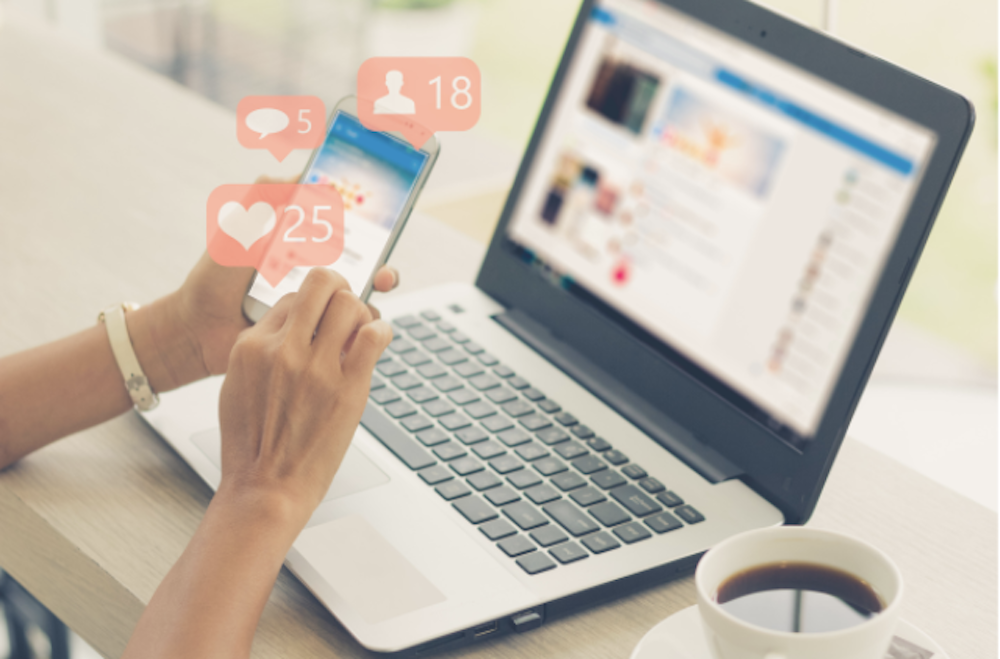 Timing is key, especially when you're a marketer. Sending the right message at the right time is crucial to getting the engagement that it deserves.
Unfortunately, there is no specific rule of when the right time is. The best times to contact leads vary wildly depending on your industry and target audience.
But don't worry! There are tricks to finding the right time(s) for your audience. Here's everything you need to know to help you figure out the best times to contact your leads.
How Do I Know the Best Time to Reach My Audience?
If you search online for "the best times to contact leads," you will get all kinds of different answers. The truth? It will depend on your unique audience. Figuring out when your audience is most likely to engage doesn't have to be difficult. Here's how you get started.
Know Your Audience
Knowing what platforms your audience uses the most is a crucial first step to reach them. Learn more about how to define your target audience.
Test Different Times
Run some A/B split tests to see what time of day your audience is most likely to engage.
Look Up General Recommendations
A great starting point to help you figure out where to begin your testing is to look up general recommendations of the best times to contact leads for your industry.
Use Social Listening Tools
Using a social listening tool, such as HubSpot, can help you keep track of what posts, days, and times that your audience has engaged with the most in the past. This is another great starting point for your testing.
When Is the Best Time to Post on Social Media?
Remember that you need to post at an organic time (such as 12:37 PM). For example, posting at 12 p.m. on the dot can seem less organic and more like a bot has made the post, which will lead to less engagement.
Statistically speaking, these are the best days and times to post on different platforms across the majority of industries: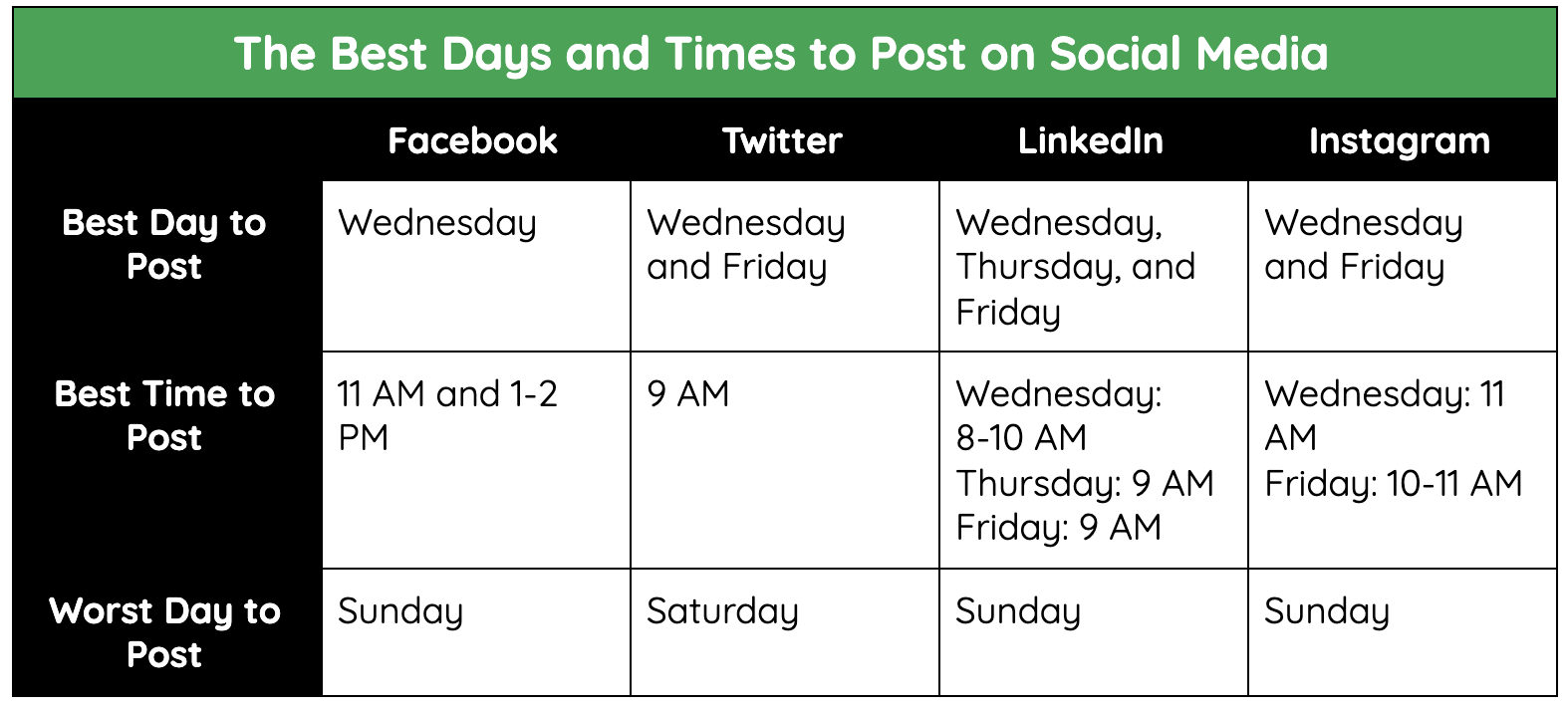 Facebook
As the most-used social media platform in 2020, Facebook has 2.45 billion monthly active users. Most Facebook users are ages 30-64. People are more likely to check their Facebook on the way to lunch or right when they get back from lunch at work, so 11 a.m. and 1-2 p.m. are prime times to post on this platform.
Twitter
Many Twitter users log into this platform as their main source of news, so they will often check it in the morning around 9 a.m. About 42% of Twitter users log on daily, but they are more likely to engage with tweets on Wednesdays and Fridays.
LinkedIn
LinkedIn is a different type of platform because it is targeted to a very specific sector of users: working professionals.
Many LinkedIn users check this platform as early as 8 a.m. These professionals check their email as soon as they get to work. As such, they often take a quick peruse through LinkedIn at that time as well, making early mornings a great time to post. Engagement on this platform takes a huge dive outside typical working hours.
Instagram
Instagram has about one billion active users and its user base continues to grow. The majority of Instagram users are ages 18-34 and they are most likely to engage on Wednesdays at 11 a.m. and Fridays from 10-11 a.m.
Want to learn more about how to get better engagement on social media? Check out our video below, as well as our all-in-one guide.
When Is the Best Time to Send an Email?
Statistically speaking, these are the best times to contact leads through email:

The best day to send an email is Tuesday; Thursday barely comes in second, though it tied with Wednesday for second several times.
As you can see, the best times span from 6 a.m. to 8 p.m. It really just depends on your audience. For example, 6 a.m. may seem incredibly early, but many professionals check their email as soon as they wake up before they get out of bed.
Again, you'll want to take these general recommendations as a starting point to A/B split test to find your audience's ideal time.
How Do You Know the Best Time to Contact Your Leads?
Too many marketers rely on a time that an article tells them to post online or send emails. Ultimately, your brand has a unique set of customers and fans. What works for another brand may not work for you. You will need to do your own experimentation to determine the best time to reach your audience.
Have you figured out the best times to contact your leads?
Let us know in the comments below!