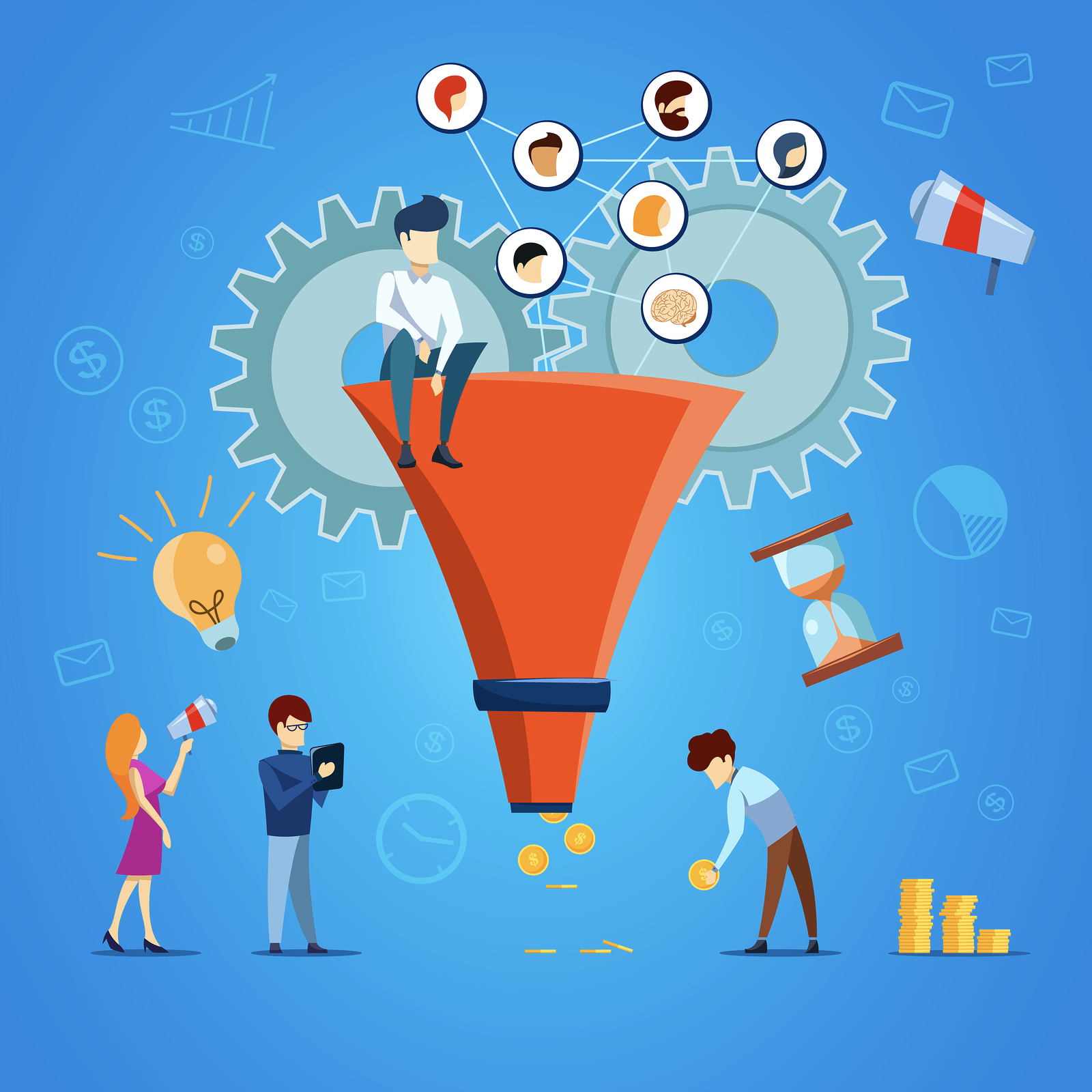 Whether you're just getting started in your marketing career or you've been at it for years, there's always more you can add to your skillset.
This is especially true now because technology is changing at such a rapid pace, constantly changing the industry. The problem is that learning can be expensive; a lot of courses out there charge hundreds of dollars to teach you how to become a better marketer.
However, there are also a lot of great FREE marketing resources that will help you level up your marketing skills. Below are some of the best resources available to increase your marketing skills and make you a better marketer.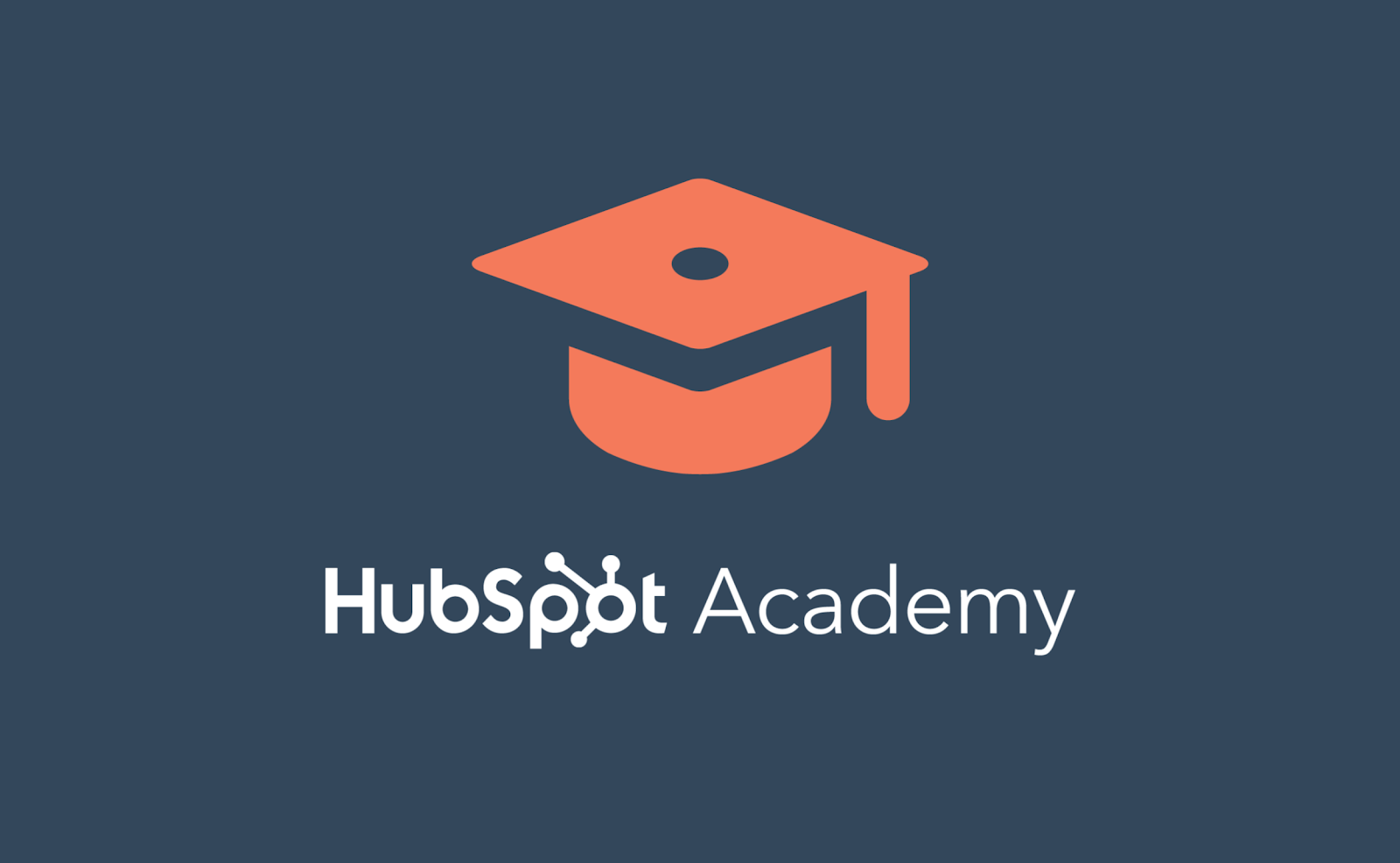 HubSpot is the leading platform for leveraging inbound marketing. They've been a pioneer in the Inbound Marketing Industry and have set the industry standard for many years. They're always improving their platform (and courses) to stay on top of the rapid changes in the marketing industry.
They realize that Inbound Marketing isn't easily implemented so they've created HubSpot Academy to teach a marketer how to create a comprehensive inbound marketing campaign.
HubSpot Academy doesn't stop there. They provide free courses on a multitude of topics, including: content marketing, email marketing, search engine optimization, inbound marketing strategy, artificial intelligence & machine learning, and more. These courses also aren't just limited to marketing. They offer a plethora of courses on sales, service, and CRM.
If you're not familiar with inbound marketing, HubSpot has a great inbound marketing course that gives you a great overview on it, why it's important, and how to implement your own inbound marketing strategy. Not only will you learn a great deal of valuable information for free, you'll also earn an Inbound Marketing Certification as you complete this course.
Once you're comfortable with how inbound marketing works, you can start taking specific courses to add more skills to your marketing toolbox. There is an incredible amount of information you can learn by going through HubSpot Academy courses.
HubSpot also knows that marketing is an ever-changing landscape. That's why they constantly update their courses and add new courses as the industry changes or new technology emerges.
All employees at digitalJ2 continuously take courses in the HubSpot Academy to stay current with the latest in marketing and increase our own marketing knowledge. When first visiting the HubSpot Academy, you'll notice there's a massive library of free courses. Deciding where to start can be overwhelming.
As mentioned above, I highly recommend starting with the Inbound Marketing certification course. This course will go in-depth on inbound marketing techniques, core tactics and best practices, and how to advance your skills as an inbound marketer.
After you've attained your inbound marketing certification, there's a variety of directions you can go to furthering your marketing skills and tools. This all depends on your current role and the challenges of being an inbound marketer.
Here are a couple of courses I recommend every marketer take:
You can also check out our blog on How To Identify Your Brand's Target Audience & Drive Results for Your Business if you're in a rush.
These are some great foundational courses. However, I would highly recommend browsing through their multitude of courses to find one that best fits your current needs and challenges. I can't recommend the HubSpot academy enough. HubSpot is constantly adding and updating their course selection. No matter how far you are in your marketing career, there's always a HubSpot course you can learn things from.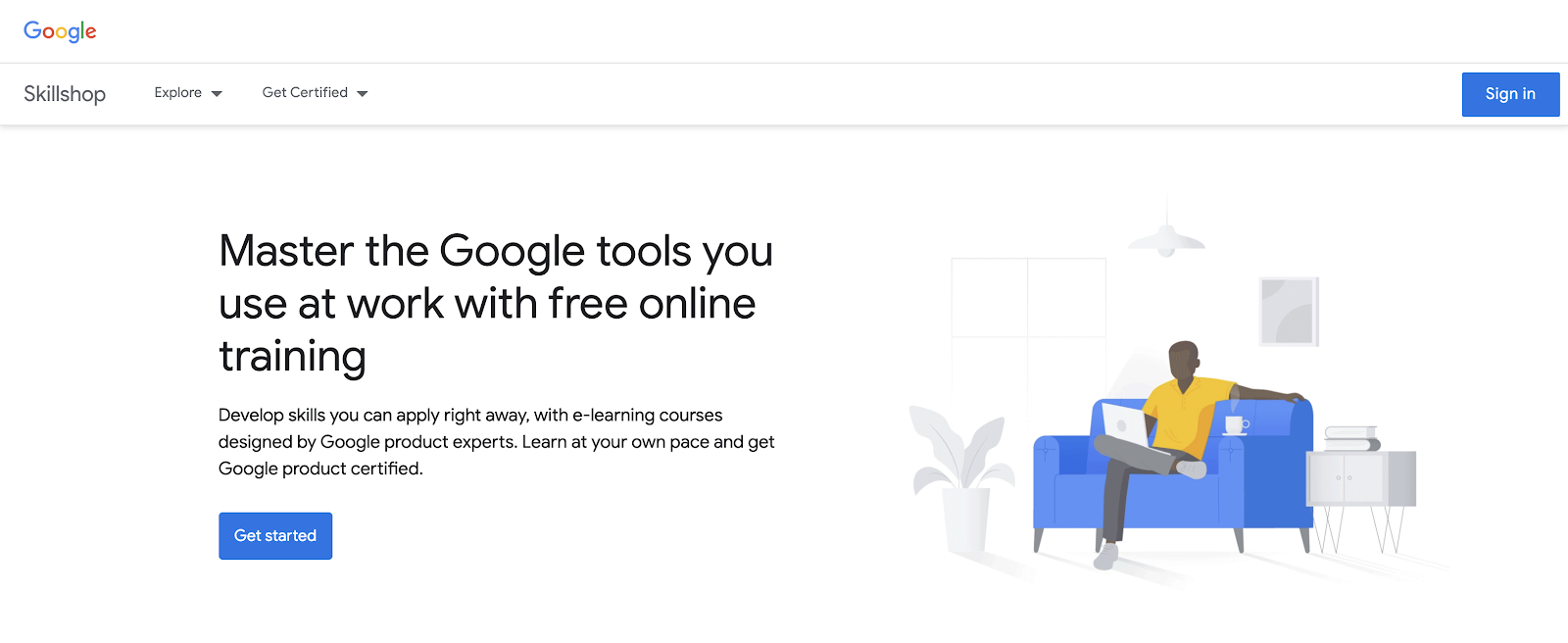 It's no secret that Google dominates the search industry. According to Statcounter, almost 90% of all U.S. searches are done using Google.

This makes Google a vital marketing channel that every business should leverage.
Not only is Google a great marketing channel, but they also offer a multitude of free tools for anyone to use. Two of the most powerful tools that every business should leverage are Google Ads and Google Analytics.
Google Ads is one of the best and quickest ways to garner traffic to your landing pages. It allows you to show ads to those who search for keywords related to your business or industry.
Google Analytics is one of the most in-depth free analytics tools out there. It allows you to evaluate how your website is performing, dissect which channel is bringing the most traffic to your site, how that traffic is interacting with your site, and track how you're trending toward your goals.
The downside to both of these tools is that there's a learning curve in order to successfully utilize these tools. This is where Google Skillshop comes in.
Google has created a free academy where you can learn how their platforms work and how to apply them to your business. The best courses to start within the Google Skillshop are the Google Ads Search Certification. This will give you a great breakdown of how to create a high-performing search campaign.
The second course I recommend taking is Google Analytics for Beginners. This will give you a great breakdown on how to navigate through Google Analytics and the ability to interpret the data you're seeing within your account.

Even though Google has a monopoly on the search industry, they don't have a foothold in the social media space. This is where utilizing Facebook can be very powerful.
Facebook has a global audience of 2.2 billion active monthly users. This massive audience is a great source of leads for your business. Coupling Google Ads with Facebook Ads can have a powerful effect on lead generation for your business.
Advertising through Facebook doesn't just give you access to the Facebook audience, it also gives you the ability to advertise to the 1 billion monthly active Instagram users.
In order to fully leverage Facebook's ad platform, you should take advantage of Facebook Blueprint. Facebook Blueprint will help you master Facebook's marketing platform through its many free courses.
Additionally, the Facebook Ads platform has a lot of quirky rules that you don't realize you're not following until you hit "publish" and your ad isn't approved.
Going through the basic courses, at a minimum, will make sure your ads aren't immediately rejected. As such, you can publish and run your ads on time and hit your return on ad spend (ROAS) target.
If you've never used Facebook's Ad Manager platform, I highly recommend the following courses:
These two courses will give you a great start on how to navigate the Facebook Ads Manager platform and how to advertise on Facebook and Instagram.
After you've finished the two foundational courses above, I recommend going through the Ads Manager and attempting to make your own ads.
Once you're actually in the platform making ads, you'll most likely run into some additional challenges when building your first campaign, and that's okay! This is where the next level of courses come in. Go through Facebook Blueprint and find the course that best matches your current challenge.
Two courses that I'd highly recommend are:
The Essential Guide to Finding Visuals for Your Ads: This course will give you a better understanding of what types of visuals you should use for your ads to get the best results.
How to Edit and Improve Your Facebook Ads: Your campaign is launched and running. Now what? No campaign is perfect and can always be optimized. This course will help you dissect your results so that you know exactly what you need to optimize in order to increase the performance of your campaign.
If you're looking for some quick tips on ad targeting for your campaign, check out our in-depth blog post on the Five of the Best Facebook Ad Targeting Tips.
If you'd like to dive deeper into how you could leverage Instagram for your business, the Growing Your Business with Instagram: What You Need to Know course is a great foundation.

You've probably heard of (or helped create) sales funnels in your marketing career. The most vital part of getting a visitor to convert into a lead in a funnel is the landing page.
Landing pages give you a chance to make your case as to why someone should buy/sign up for your offer. The problem we all face today is that our attention span has become shorter (and continues to do so).
When someone visits your landing page, every square inch of your landing page is vital to grabbing someone's attention and keeping them there long enough to convert on your offer. This can be very daunting for a lot of marketers.
This is where Unbounce Academy comes in. Unbounce is a great paid software that helps you create highly converting landing pages; however, you don't need to be a paid user in order to take their amazingly detailed landing page courses.
The course that every marketer should take to boost their landing page creation skills is the Improving Your Marketing Campaigns with Landing Pages course. This course goes in-depth on each part of the landing page, what you need to have on each landing page, and proven best practices for your landing pages.
If you're looking for some quick tips on the essentials of a landing page, check out our blog post on the 5 essentials of a landing page.
After you've gone through the Improving Your Marketing Campaigns with Landing Pages course, I recommend taking the Level Up Your Copy to Increase Conversions course. This course goes in-depth on the copy you need to have on your landing page, how to tailor it to your audience, principles of copywriting, and how to implement this copy seamlessly into your design.
How Can These Help Me With My Business's Marketing?
These are some of the best free marketing resources. I wouldn't recommend trying to go through every course immediately. Think about your current biggest challenges and pick the course that best helps you tackle that hurdle.
If you're having issues generating more traffic to your website or landing page, go through either the Google Ads or Facebook Ads courses.
If your biggest challenge is increasing your landing page conversion rates, go through some of the Unbounce Academy courses.
If you're currently facing a challenge that hasn't been outlined above, I highly recommend going through the HubSpot Academy and searching for a course that fits your marketing needs.
With these free marketing resources, you'll be able to bring your marketing skills to the next level. Not only will you increase your marketing toolbox, but you'll also receive valuable certifications for each course you take.
Take advantage of these free marketing resources and level up your marketing game!