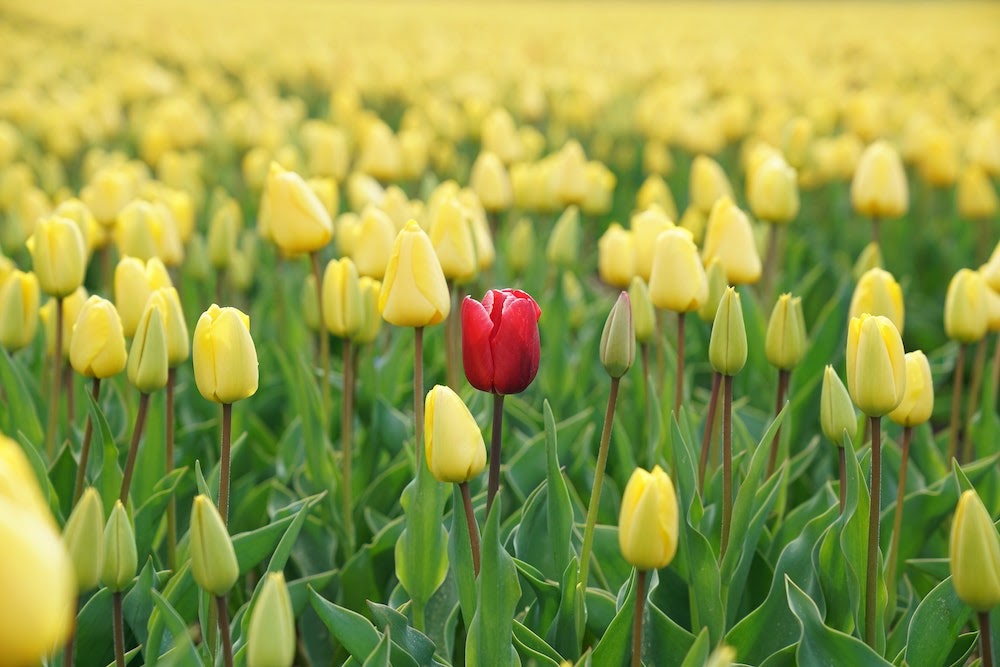 Words, words, words.
There's a ton of content out there in cyberspace. Everyone has a voice, and they're not afraid to use it.
According to Oberlo, there are:
1.7 billion websites
More than 600 million blogs
31.7 million bloggers expected to be active in the U.S. in 2020
So how in the world can you keep your blog from slipping far, far away into the dark and dusty corners of the internet?
Here are five keys to making your blog stand out and reaching your readers—with examples.
Make It Useful
What is the benefit for the reader? In your headline, you should clearly Identify some sort of problem and offer a solution.
Examples:
How to Pay Down Your Debt Without Sacrificing Fun
5 High-Performing Laptops That Won't Break the Bank
What to Do When a Client Becomes Too Much to Handle
Your audience wants to read content that's relevant to their lives. If the title promises to make an unpleasant situation better, they will click.
Make It Urgent
Why does the reader need to know this information right now? To make a headline urgent, you have to reference time in some way.
Examples:
4 Things You Have to Stop Doing Right Now to Lose Weight
The New Law You Need to Know About Before You Hit the Road
3 Can't-Miss Events Happening This Weekend in Charlotte
Your blog title should appeal to the reader's FOMO. They need to feel like they might be missing out on something important if they don't read past the headline.
Make It Unique
What's so special about this content? You can use unusual phrases and eye-catching words to get the point across that this blog is different from the rest.
Examples:
The Case Against Tickling
6 Benefits of Dragon Fruit, According to Registered Dietitians
6 Ways to Get That Hygge Feeling, Even in the Summer Swelter
I Tried Making Vegan Edible Cookie Dough Out of Beans
I Suffer from Zoom Phobia. Here's What That Looks Like.
Why You Should Never, Ever Do Tricep Dips—And What to Do Instead
Anything that goes against the grain of normal thinking (who's against tickling?) or makes you ponder something like dragon fruit will help make your blog stand out.
Make It Ultra-Specific
What is this blog about? Using numbers, as seen in various examples above, is one way to let readers know exactly what they're clicking on. Another way is being direct.
Examples:
I Tried Making Vegan Edible Cookie Dough Out of Beans
I Suffer from Zoom Phobia. Here's What That Looks Like.
Why You Should Never, Ever Do Tricep Dips—And What to Do Instead
Being ultra-specific weeds out generalized content and directs the right readers to your particular topic.
To create high-quality content, you need to be the absolute best source for your audience. You should provide the answers to their questions and be the authority to turn to when they want more information. Epic content is comprehensive, covers every angle, and often cites sources.
Your content must be wanted and needed in order to be epic. It should be incredibly useful, detailed, and consistent in order to help people and enhance their lives in some way. Take a minute to think about what you want the impact of your writing to be, then do it in a fresh way that no one else is doing.
That being said, your epic content also needs to be evergreen enough to be useful in the future. Think of news stories that recirculate now and again because their content is still relative to certain situations. Being able to repurpose content into other formats is a way to get noticed and be remembered.
Seeing is believing. Your blog should be appealing with interesting logos, attention-grabbing colors, and other visual elements to draw in the reader's eyes. A professional design is much more likely to stick in your audience's minds than a sloppy presentation.
Your blog needs to be responsive and easily accessible. It must be able to be viewed on various devices to provide the best user experience possible. Solidifying your brand's identity as legible, user-friendly, and enjoyable will convince first-time visitors to come back for more.
A modern look that's up to date and relatable communicates to your readers that your content is credible and trustworthy. Stay on top of trends and incorporate GIFs and memes if they're applicable. In the end, it's still about the quality of your writing, but first impressions still count when it comes to making your blog stand out.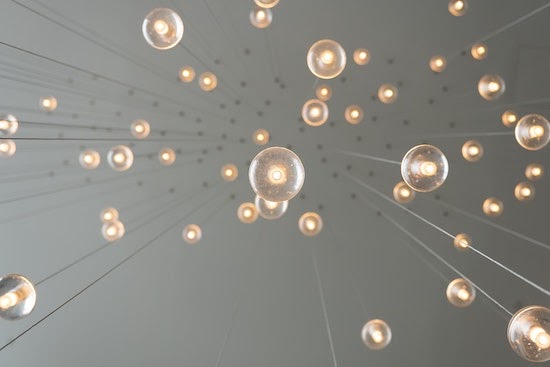 Your blog is geared toward a certain segment of people. So it's good to know what they're curious about and what their pain points might be. Check the pulse of your readers by researching the questions they're asking, then answer them in your blog. Find out what they want and deliver results.
The content of your blog isn't about you; it's about your audience. You must cater to their interests and needs, as well as be in touch with where they're going next in terms of topics. To cultivate readers, you have to explore what their worries and concerns are and engage their curiosity.
A benefit of knowing your audience is growing your audience. By interacting with readers, you can network your way into an entire community of like-minded people and create a direct pipeline for content ideas. Responding to emails and comments will build loyalty and open doors for new opportunities.
Keywords are vital for SEO and people finding your blog. You should avoid using extremely popular keywords, as well as general or vague keywords. You want to choose keywords that are specific, relevant, and unique.
It's best to research keywords and phrases based on the product or service you sell and the type of customer you want to target. This will also lead you to topics that are appropriate for your readers, but haven't been explored in-depth yet.
A good way to find uncharted blog territory is to search Google with a generic topic idea and see what comes up for suggestions. For example, when I type "how to write a blog" into the search bar, I get suggestions such as:
How to write a blog post
How to write a blog intro
How to write a blog outline
What Are the Keys to Making My Blog Stand Out?
Now you understand what it takes to pull your blog out of the obscurity and into the spotlight.
The five keys that will help you reach your readers include:
Writing a killer headline
Publishing epic content
Crafting a memorable brand
Knowing your audience
Mining for keywords
Following these tips will give your blog greater visibility and a better chance of finding its intended audience.