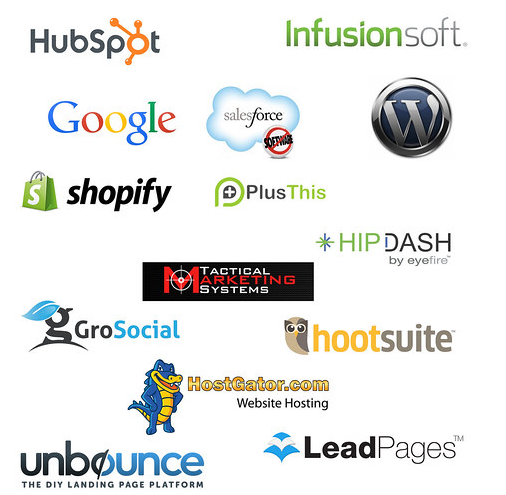 Picture this: you operate a medium-scale eCommerce site, and as your business developed through its various stages, you added more tools as the need arose. Now, your team is using a great communications tool, an online shop, sales and leads tracking software, and a KPI measuring tool.
You love each system for what they offer, and it would be too much work to switch to another application. You'd lose data and waste time.
But what if there was a way to let all your apps talk to each other?
What are HubSpot Integrations & How Can They Help My Business?
Wouldn't it be great if you could go to a single location and find all of your business information right there? No more toggling back and forth between different apps. No more tedious work of duplicating information across multiple pieces of software. Well, there's good news: This platform does exist—and it's called HubSpot!
By using the built-in platform tools on HubSpot, as well as solutions designed by third parties (which we refer to as integrations), you'll get just about everything you need to improve business performance. With HubSpot integrations you can:
Merge everything seamlessly without a loss of data.
Improve your communication amongst team members and from employees to customers.
Send leads and campaigns easily amongst your sales and marketing teams.
Eliminate frustration and possible error in duplicating data among programs.
Receive valuable insights to help learn more about your business' performance so your efforts become more effective.
Sounds great, right?
Better communication, improved workflow, and redundancy elimination are all benefits that can be yours through the various HubSpot integrations available today.
Here, we'll list our top HubSpot integrations to help catapult your sales and marketing, enhance customer experience, and streamline organization and communication.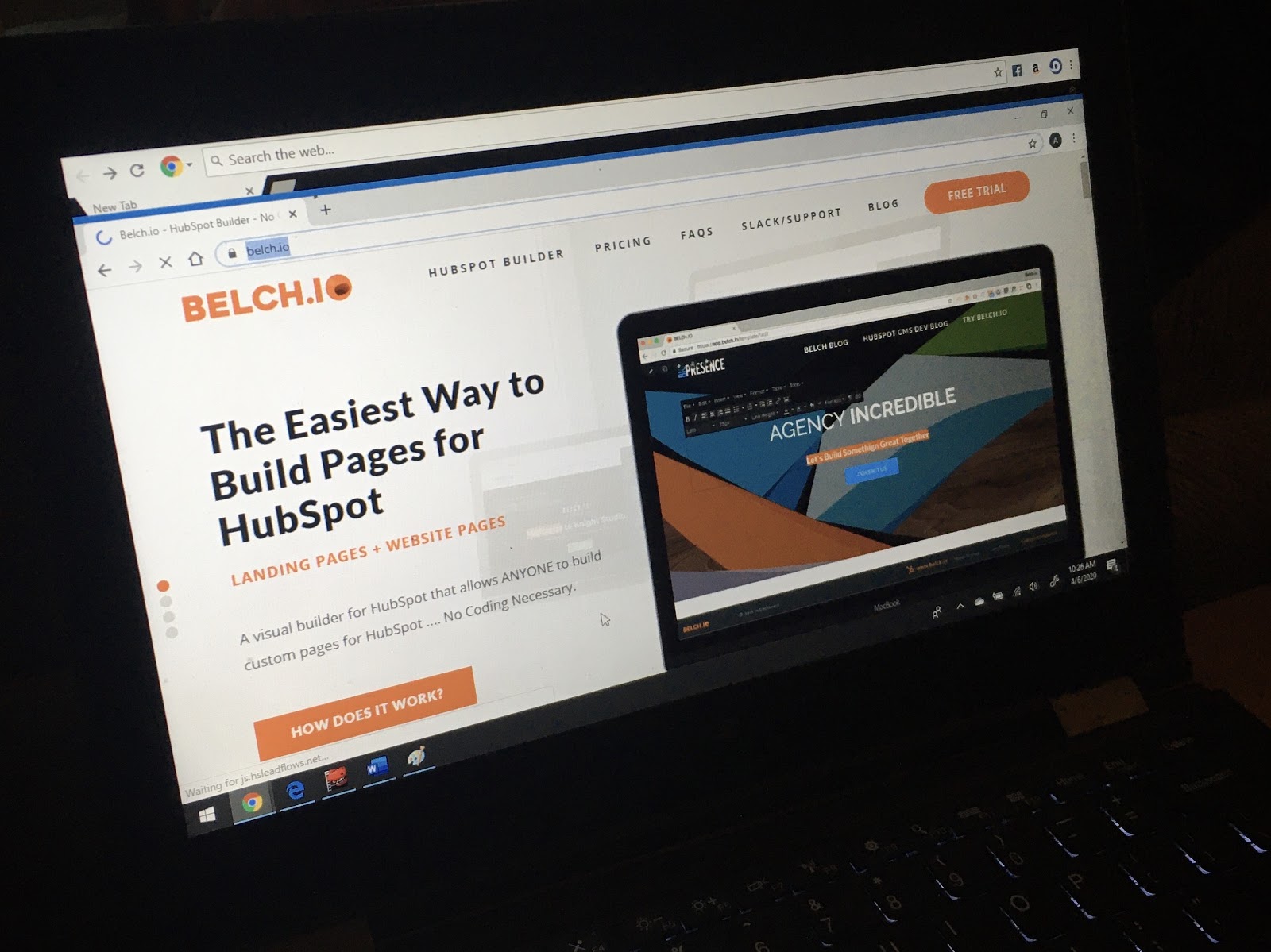 What Are Some of the Top HubSpot Integrations?
Belch.io
Take charge of your own marketing campaigns by creating landing pages and emails without the need for a web developer. Belch.io can save up to 90% of the time spent on designing and the content can be published directly to HubSpot.
Salesforce
Salesforce brings your marketing and your sales databases together with just a simple phone call setup—no technical expertise required.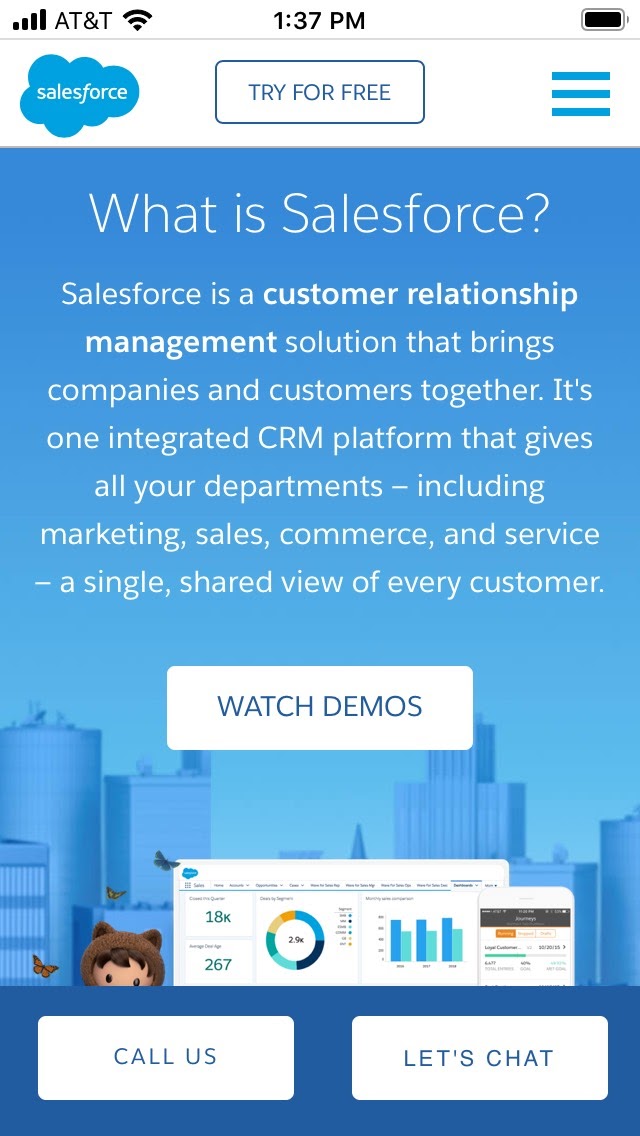 You can track lead intelligence and send it to your sales team. Valuable insights like email opens, form submissions, web visits, bounce rate, and other activity can be accessed directly by your sales team to help them close leads.
No more importing or exporting lists and databases. Updates happen within the two apps as you schedule them, eliminating errors and busywork.
Gmail
Using Gmail as a HubSpot integration allows for record-keeping and email tracking. Alerts can be sent when users open new emails, which can help both sales teams and marketing teams strategize the timing of follow-up actions.
Track opens and clicks in real time, and view full contact details from HubSpot without leaving your inbox. Originate emails and email responses through HubSpot via Gmail.
Enhance your productivity with built-in tools, templates and meetings.
You can connect your Gmail account in minutes.
Microsoft Outlook
Outlook is another email option that offers many of the tracking perks afforded by Gmail. By connecting to your Office 365 calendar, meetings can easily be scheduled and set automatically. HubSpot also provides sales tools for its Outlook integration such as email templates, scheduled follow-up actions, and the tracking of email performance and content efficiency for closing sales.
Some limitations exist with Outlook email, so this option may be better for businesses using the full Office 365 suite or Google Apps (Gsuite). Review the features offered by the HubSpot Outlook integration to see if it suits your business needs.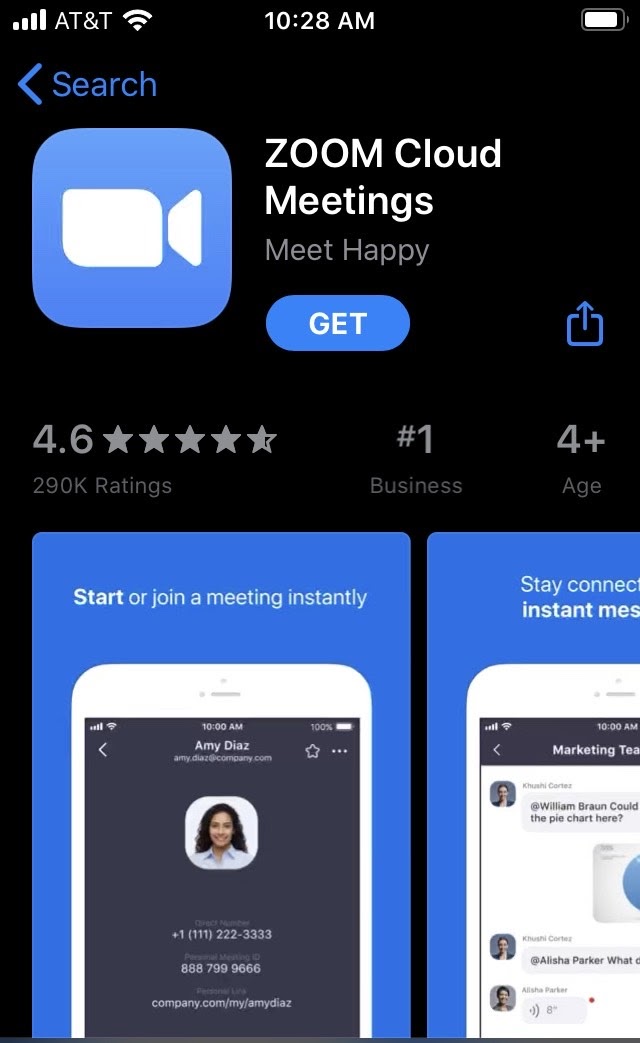 Zoom
For advanced business communication needs, look no further than Zoom, the new standard for video conferencing, webinars, training, and meetings. You can continue using everything you love about Zoom, and through your HubSpot CRM, all of your meetings can be Zoom meetings.
The integration allows you to register users and communicate through HubSpot. Additionally, you can track webinar attendance and promote your Zoom webinars all through HubSpot.
Shopify
No need to use this powerful eCommerce tool as a separate application. As a HubSpot user, download the Shopify extension and start integrating the two for better workflow and feedback.
Automatically sync products and orders.
Customer segmentation based on purchase history and trends.
Track important data like order value, lifetime order value, and abandoned cart recovery.
Sync customer data from Shopify into HubSpot. Build automations and workflows based on shopping history. Promote targeted products to specific customers based on buying trends.
Check out this case study to see how we integrated HubSpot and Shopify to increase this company's sales by 63% in 9 months.
Databox
Tracking and reporting your marketing KPIs can be a daunting process. Gathering your metrics and presenting them with easily readable dashboards across different platforms and devices makes reviewing these metrics much clearer and more understandable.
You can view your HubSpot data in Databox, which allows you to see all of your analytics in one place. Databox also offers HubSpot templates to gather and present your data with more impact and visual appeal, easing your understanding of metrics and helping with the decision-making process.
Wordpress
If you're using a Wordpress-based site, this integration is a must-have. Manage your contacts collected from Wordpress plug-ins and tools and integrate them with your HubSpot data.
Leverage HubSpot lead-capturing tools (including forms, chat, and pop-ups) through a drag-and-drop feature.
Google Search Console
Managing Google Analytics can be tricky—or at least, jumping from tool to tool can be frustrating. Integrating the Google Search Console allows you to:
Access your page analytics directly from HubSpot
Track website views and clicks with their associated search queries
Target your marketing more effectively based on keywords and SEO performance.
This free, powerful platform is available to anyone with a website, giving you a snapshot into how Google views your site. See how your site fares in organic search rankings and learn how to improve its performance.
Top HubSpot Integrations and Why You Need Them
Sometimes, too much information can become overwhelming. While we love all the tools available as HubSpot extensions, we narrowed down our top picks here to make your decision a bit easier.
Be sure to check out each integration in detail to see if it's the best fit for your business.
Improve tracking of metrics and performance analysis. Expedite and more effectively target follow-up actions with leads and customers. Communicate better and improve organization among teams and team members. Eliminate user error and redundancy. These are all at your disposal through this powerful inbound marketing tool and its third-party integrations.