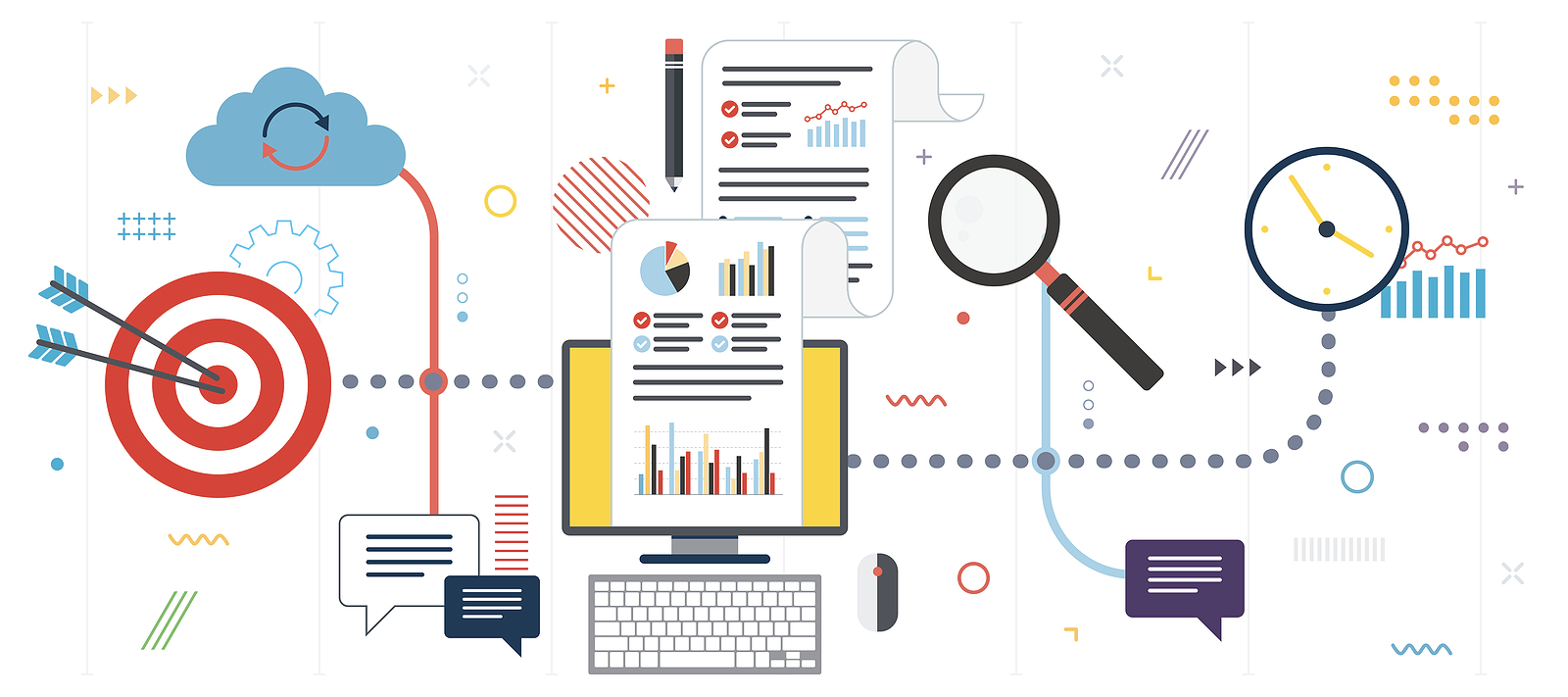 If you've made it to this article, then you most likely either have a customer relationship management (CRM) platform that could use some optimization, are considering investing in a CRM, or are looking to switch to a new CRM.
If that's the case, you've come to the right place! Having a well-thought-out and implemented CRM can be one of the best assets to your business. The problem is implementing a well-built CRM can seem almost impossible when you don't know where to start.
In this article, we'll go over how to overcome this hurdle and get your CRM in the best shape possible for your business. We'll be using HubSpot's CRM as the example CRM we're going to build out.
The most powerful CRMs integrate your marketing and sales efforts into one platform so that there is a feedback loop in place to inform marketing on the quality of the leads coming in and the results of the sales team.
How Do I Build a CRM For Marketing From Scratch?
The first step to building out your CRM is to map your customer journey. This is the path a new contact goes through from being a new lead in your CRM to a customer. In this section, we'll be focusing on the marketing side.
1. Map Your Customer Journey
Prior to building your marketing CRM, you'll want to determine the following:
How does a potential lead find out about your business?

Where are your leads coming from? Determine how you can capture these leads within your CRM. We'll get more into this later in the post.

How does your marketing team deem this lead as qualified?

What information does your marketing team need from this prospect in order to determine that they're a qualified lead?

How does your marketing team pass a lead off to sales?

It's vital to align the marketing and sales team on how a lead will be sent to sales and what steps the sales team will take. We'll dive into the sales side later on in this post.
2. Utilize & Assign Lifecycle Stage Properties
When using HubSpot, you will utilize the lifecycle stage property that marks the stage of the journey your customer is currently in.
The definitions of each lifecycle stage are as follows:
Subscriber: A contact who has opted in to hear more from you by signing up for your blog or newsletter.
Lead: A contact who has converted on your website or through some other interaction with your organization beyond a subscription sign-up.
Marketing Qualified Lead (MQL): A contact that your marketing team has qualified as ready for the sales team.
Sales Qualified Lead (SQL): A contact that your sales team has qualified as a potential customer.
Opportunity: A contact who is associated with a deal (e.g., they're involved in a potential deal with your organization).
Customer: A contact with at least one closed deal.
If you'd like to learn more about HubSpot's lifecycle stage property, check out their in-depth blog on the definitions and use cases of each lifecycle stage.
Utilizing the lifecycle stage property will help organize your contacts into different bins of your customer journey.
You can break down the lifecycle stages into three main categories: visitors, leads, & customers.
Visitors
Visitors encompass all contacts who are in the subscriber lifecycle stage. These contacts haven't engaged with your business other than subscribing to your newsletter or blog. Usually, you won't have much information on these contacts other than their name and email address.
Leads
Lead, MQL, SQL, and opportunity all fall under the leads category. These contacts are actively being nurtured to convert into a customer. As a lead flows further through your customer journey (and lifecycle stages), you'll gather more information about this contact to determine whether they're a qualified lead.
You can segment the leads category even further by deciding who is responsible for each stage. Contacts marked as lead and MQL are marketing's responsibility, while SQL and opportunity stages fall under the sales team's responsibility.
Customers
The last category is customer, which encompasses all contacts who the sales team has converted to a closed deal.
The majority of your contacts will reside within the lead category.
3. Determine & Map Qualifying Factors
Lastly, you'll need to determine what information your team needs in order to qualify a new contact. Align your marketing and sales teams to decide on one or two qualifying questions that establish if they're a marketing qualified lead.
This will determine whether a contact is an MQL or not. The goal for your marketing team is to nurture a contact into an MQL so that they can be passed off to sales.
Mapping out your customer journey using a property within your CRM, like lifecycle stages, will help you keep track of your contacts and ensure that they're consistently moving forward.
How Do I Build a CRM For Sales from Scratch?
The next step is to map out your sales process within your CRM. This includes the latter part of your customer journey.
When setting up your CRM for the sales team, you'll want to determine the following:
How does an MQL get passed off to sales?
What are the immediate next steps your sales team takes once receiving a lead?
How does the sales team qualify this new marketing qualified lead?
What are the different stages your sales team goes through from receiving a lead to closing them as a customer?
1. Decide How an MQL Gets Passed Off To Sales
You'll want to determine what the most efficient way to pass an MQL to sales will be. Some sales teams work well with an automated task that notifies them about a new lead; others prefer an email or text message alerting them.
2. Establish Immediate Next Steps to Take after Receiving a Lead
If it was up to the marketing team, the sales team would drop everything and immediately contact the new lead; however, that's not always feasible. Here you'll want to determine how long the sales team will take to reach out to the new MQL, as well as how they'll reach out.
3. Determine How Sales Qualifies New Marketing Qualified Leads
While the qualifying question asked by the marketing team qualified the lead as an MQL, the sales team still needs to accept this lead as qualified.
This is the first step your sales team should look to accomplish. This is done by starting a conversation with the MQL to learn more about their pain points and needs. Once the sales team has qualified an MQL, they'll be marked as a sales qualified lead (SQL)
4. Agree on the Stages Sales Will Take to Close a Lead
Once a contact has made it into your sales pipeline, what are the specific steps they go through? You'll want to determine all the stages that get a prospect from the beginning of the pipeline to a closed deal.
5. Assign Lifecycle Stage Triggers
If you're using HubSpot, you'll also want to determine what triggers a contact to move further through the lifecycle stages to SQL, Opportunity, and Customer.
For example, if a deal is created for a contact, then the sales team has accepted and qualified the contact—moving them from an MQL to an SQL. This will vary depending on your deal stages and sales process.
Once the SQL has been determined to be a legitimate opportunity, you'll then mark the contact as an opportunity. The difference between SQL and Opportunity is that an SQL simply means that the sales team has qualified them as a legitimate sales prospect; however, they aren't far enough down the pipeline to be considered an Opportunity.
For example, you'd mark a contact as an SQL once the sales rep had a call with the contact and determined they're a legitimate prospect; however, they wouldn't be considered an Opportunity until a quote has been sent out to the prospect.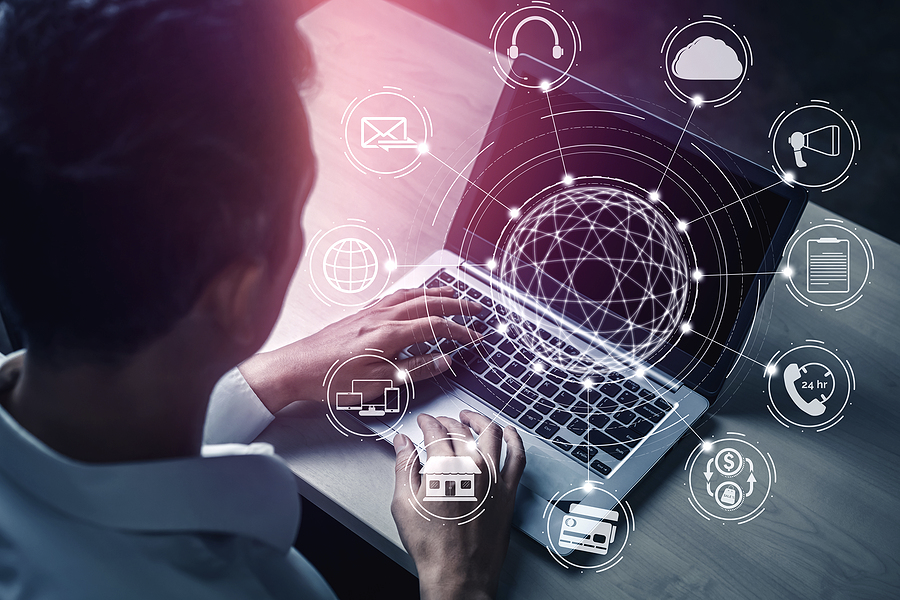 How to Set Up Your CRM For Success
Making sure your CRM will do all you need it to do is only half of the puzzle. It's important to ensure your CRM is set up correctly to make sure it's successful for both marketing and sales.
1. Integrate Your Current Technology with a CRM
A powerful customer relationship management (CRM) platform touches all aspects of a business. This means integrating all the various platforms your business uses and relies on.
The most important technology platforms you should focus on first are those involved in the marketing and sales process of your business. Do you use any ads platforms? Social media? ERP system? Website?
Once you've curated a list of the different platforms your business relies on, look for a pre-built integration between your CRM and the platform in question. There might not be a direct integration available; however, there are plenty of third-party integrators out there that solely focus on offering a bridge between two platforms. Some of the best third-party integrators are Zapier and PieSync.
The most important integrations to focus on are any integrations that push new leads into your CRM. You want to make sure any newly garnered leads are in your CRM as quickly as possible so that your marketing team can start nurturing them.
2. Create Custom Properties & Ensure All Data is in Your CRM
All CRMs come preloaded with a multitude of properties; however, the default properties won't cover all the data your business requires. This is why you'll want to create a list of all the different data points that your business collects and create a custom property in your new CRM for each of these data points.
The best way to go about this is to look at your current contact, company, & deal data and pull out all of the properties that your new CRM does not have, and then create them on the desired object level (contact, company, or deal).
Once you've created all of your custom properties, you'll be ready for one of the final steps prior to launching your new CRM: importing your current data. If you're planning on using HubSpot's CRM, here is a guide on how to create custom properties.
3. Migrate All Current Data Into Your CRM
One of the final stages prior to launching your new CRM is to import any current data into your newly built CRM.
You'll most likely have to configure your data prior to importing into your new CRM. I recommend finding the templated sheet your CRM provides so that you have an idea of how your data needs to be configured prior to an import.
If this is your first CRM, and you've been using excel sheets in the past, check out our blog post on switching from Excel to a CRM. Additionally, if you're worried that your data is too unorganized to import, check out our "Four Best Practices to Import Clean Data Into a CRM" blog post to help clean up your data prior to importing.
If you're using HubSpot, here is a great article on how to import contact, company, & deal data into HubSpot.
4. Set Up Permissions and Train your Team
The final step prior to launching your CRM is to set up permissions and train any team members who will be utilizing the CRM. While this is the final step, if you don't get your team bought in and excited about the new CRM, it can be a giant waste of time and money.
It's best to segment the training out into multiple sessions. We've found that presenting everything a CRM has to offer all at once will often overwhelm team members and make complete adoption less likely.
Additionally, you'll want to make sure you go over the benefits of the CRM specific to each team. It's best to do 1-2 training sessions with all team members that give an overview of the CRM and what has changed. After the big-picture training sessions, it's best to split the training into teams.
For example, have a marketing-specific training session and a sales-specific training session. In these training sessions, you'll want to go over the specific benefits for each team.
Once you've gone over the CRM with all team members, give the teams a bit of time to play around in the CRM. Have them go through the actions they're responsible for to give them some hands-on experience. This will help eliminate any questions team members have about using the CRM and get them more comfortable with using the CRM moving forward.
Afterward, have another Q&A training session with all team members. If you're looking for additional ways to get sales team buy-in, check out our blog post on getting sales team buy-in.
How Do I Know When My CRM is Done Being Set Up?
Even though your CRM is now set up and ready for use, this shouldn't be the end of your set-up. While building out your CRM is a huge milestone for any company, there are going to be items that need to be changed and optimized.
Make sure you get constant feedback from team members who are utilizing the CRM on a daily basis to see how you can further improve it.
It's best to keep the build-out simple at the start and build onto your CRM as time and experience grows with your new CRM.