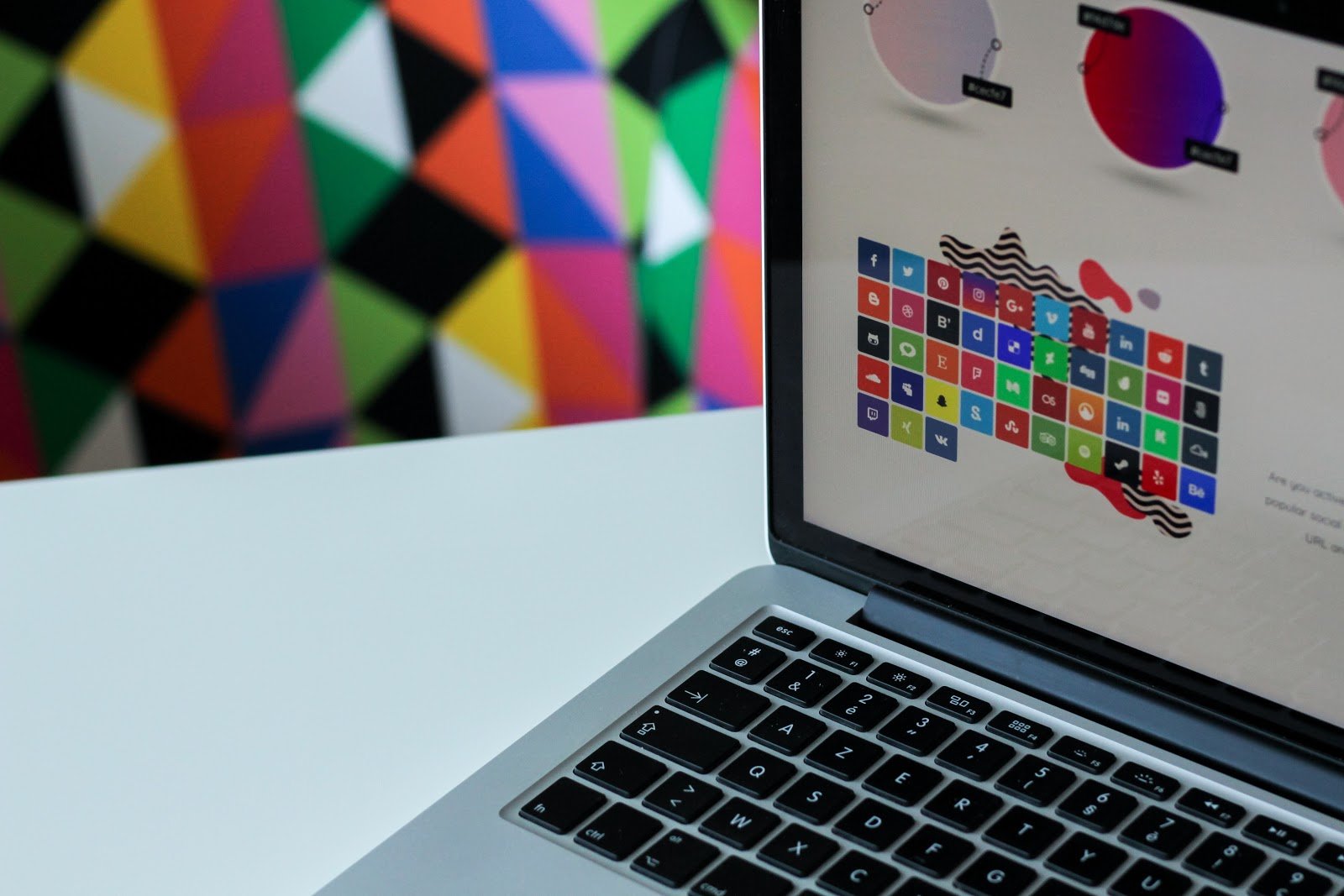 In a digital world where new design apps and websites pop up every day, it can be hard to navigate the options for creating visuals.
Ever search for a specific design functionality on Google just to be disappointed by your search results? Maybe you thought, "This seems too complicated, too confusing, or too expensive."
To help, the digitalJ2 team has curated this list of tried-and-true free design tools that you need to be using. They're easy to use, have their unique elements, and did I mention FREE?
This guide will give you a comprehensive understanding of three of the most popular tools you should check out. It'll cover how to find them, what they do, how people typically use them, and a few examples along the way.
What Design Tools Should I Be Using?
Online options for creating visuals span from user-friendly and templated to free online vector editing. Most of the time, the right platform is dependent on the type and scope of the project you're working on.
With that said, it can still be tough to know which tools to start with. Using this list, you'll get a better idea of the three most popular tools, what each provides for the user, and how others typically use them.
Creating beautiful, engaging, and eye-catching designs shouldn't cost a fortune. Luckily, these digital tools for visuals are free for you to use—and don't require any design experience!
Soon enough, you'll be creating your custom designs without paying a cent.
Vecteezy
The first free digital tool for visuals we'll discuss is Vecteezy. Vecteezy allows you to find and download free vector art, which makes it perfect for creating logos, icons, or visual elements you'd like to use in your marketing materials.
This tool provides users the ability not only to search and download from their library of vector images, but also to edit them to make them your own.
Here's how the homepage looks. Notice the search bar and the fact that they provide you with a few trending options as well!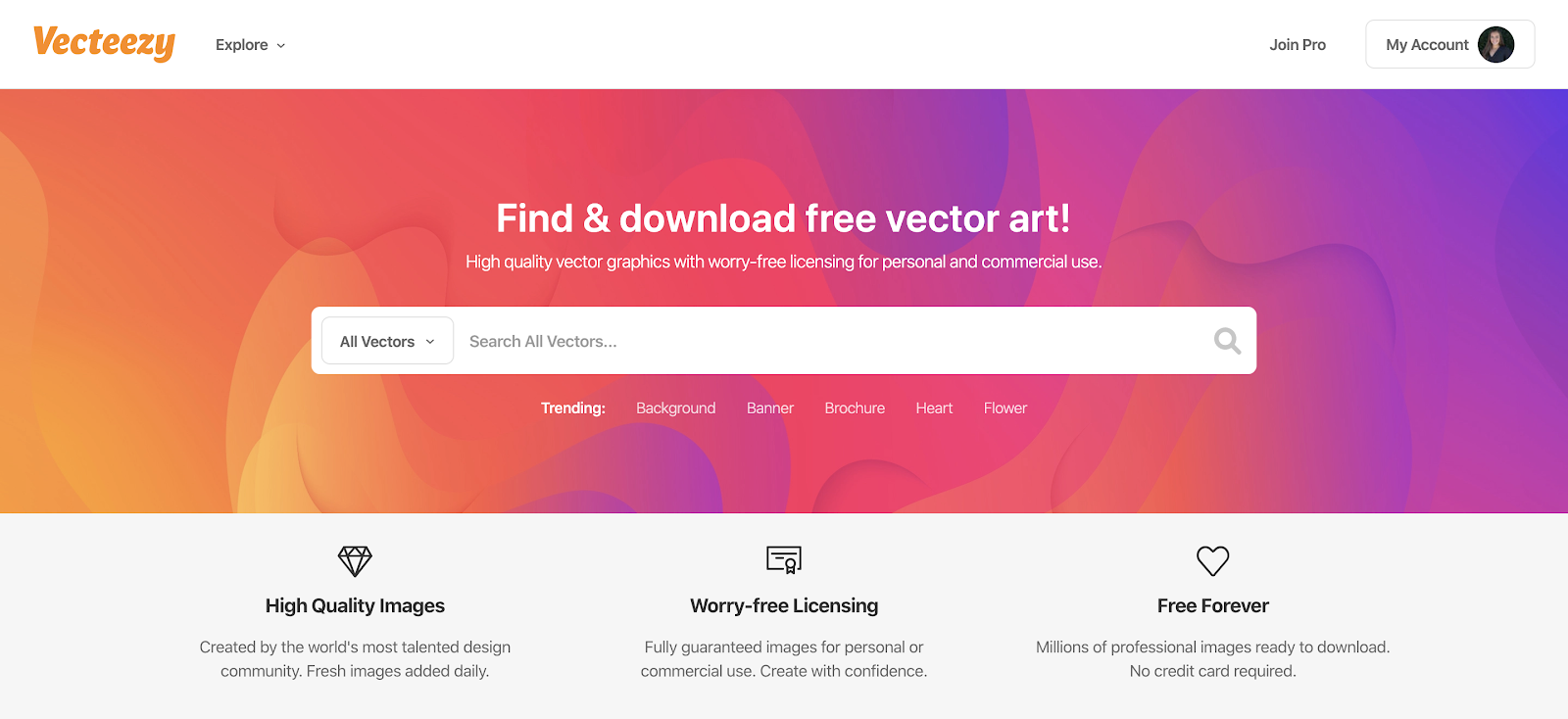 Another feature of Vecteezy that's important to note is that the vectors they offer are all high-quality images. Rather than having to worry that your design will look pixelated or blurry, you can be sure that when you publish your design, it looks professional and clean.
Here's an example of a section of the first page of results when I searched for "marketing" vectors. I filtered my search by "free" to highlight the free options the tool provides.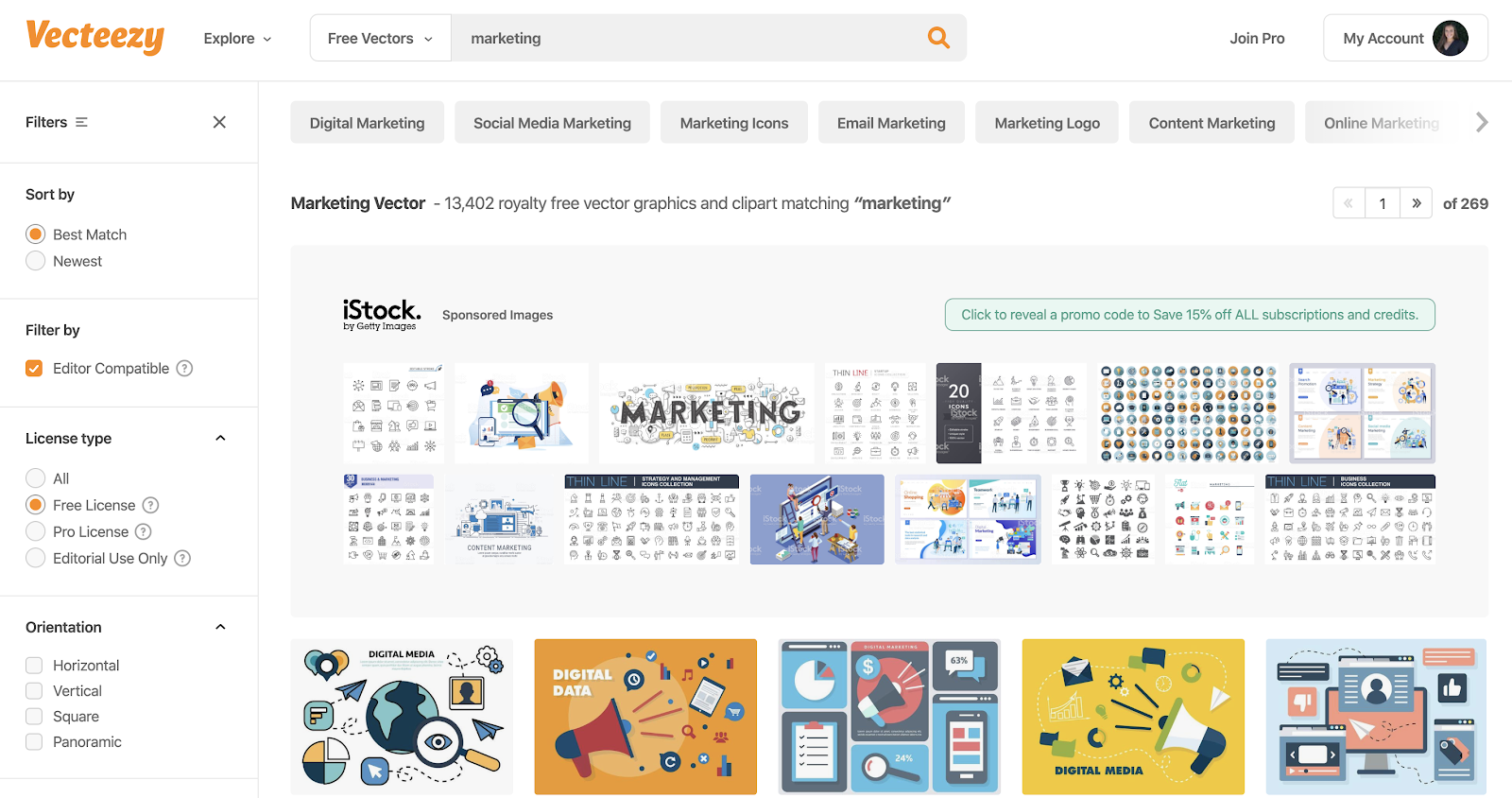 Notice the filtering options on the left sidebar. You can choose your desired orientation or even check out your options for editorial use.
Once you pick one of those graphics and click on it, you'll have the option to edit. Here's a quick sneak peek at the editing view.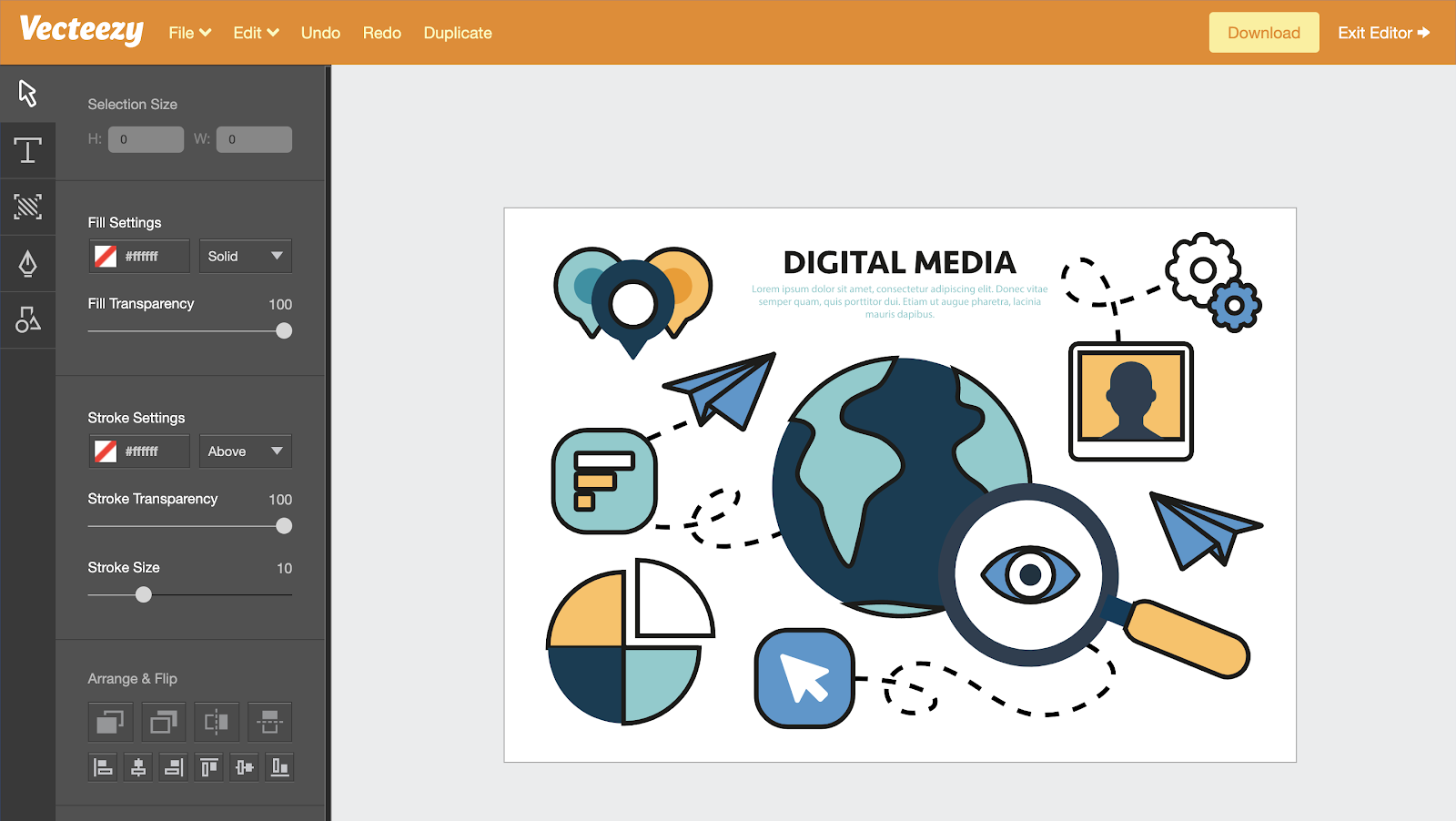 Check out this video that gives a more in-depth look at how to use Vecteezy:
Canva
Canva is one of the most well-known and popular free digital tools for visuals. People across all industries, backgrounds, and abilities turn to Cavna to create customizable graphs, prints, social media posts, CTAs, and presentation slides with professional layouts, templates, frames, voice icons, and more.
Check out these screenshots for some examples of the types of template options you have in Canva.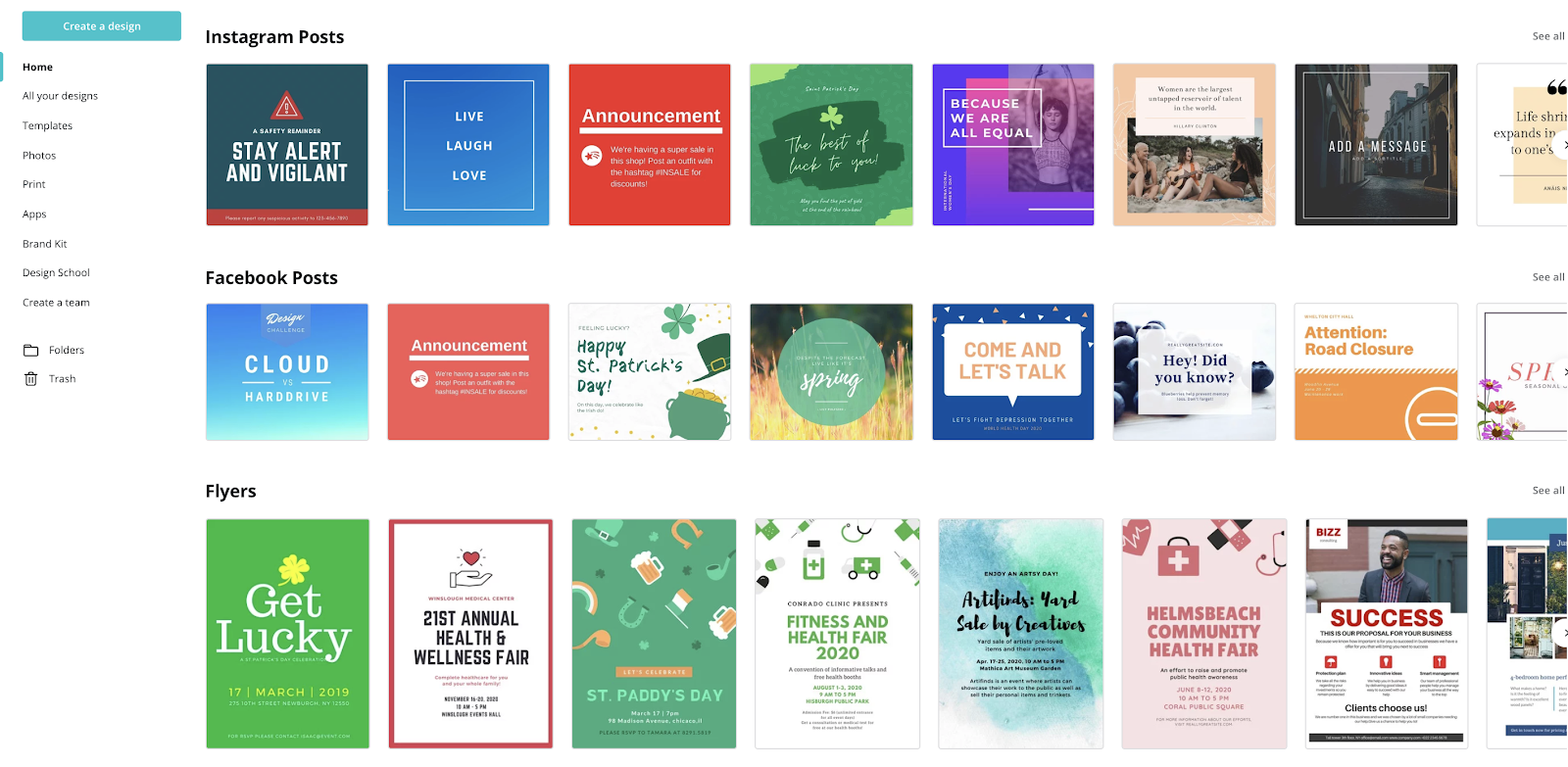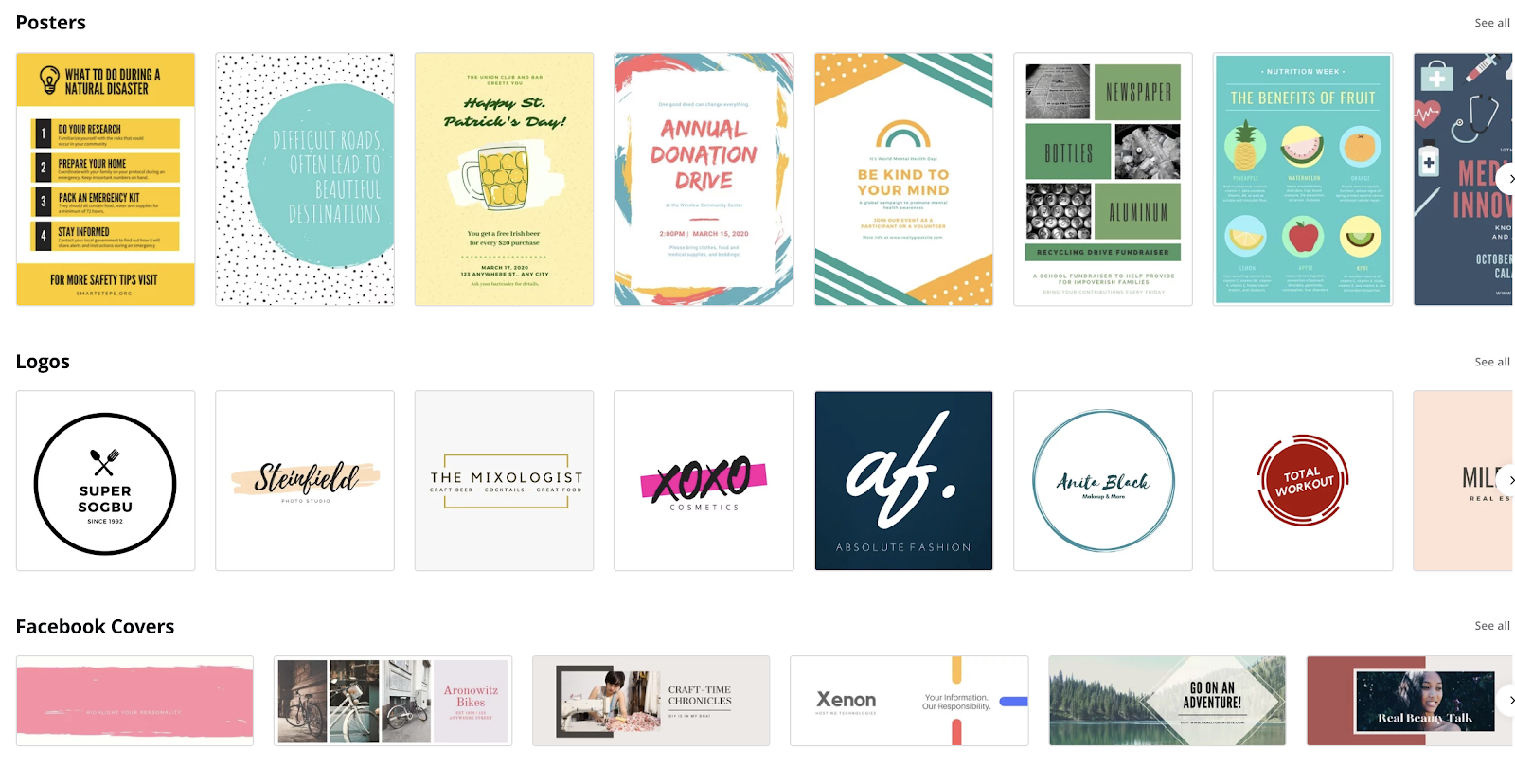 Another critical element of Canva that many users love is their suggested design dimensions. This feature comes in handy when you want to start your design from scratch, rather than using the template options shown in the screenshots above.
Instead of guessing on the size that your design should be for—say, a menu, Facebook cover, or logo—Canva has suggested options for each type. That way, when you come to the website looking to make a particular design, you don't have to waste your time sizing and then re-sizing as you go along.
Here's are some examples: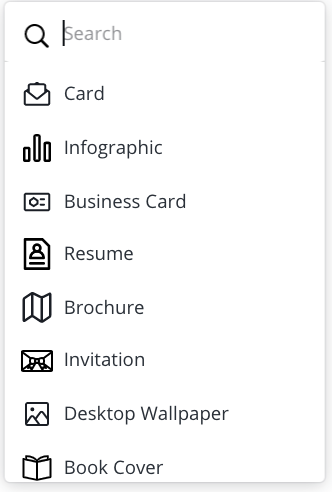 Like other design tools, Canva offers both a free and a paid version. Here is a breakdown of the plans they offer.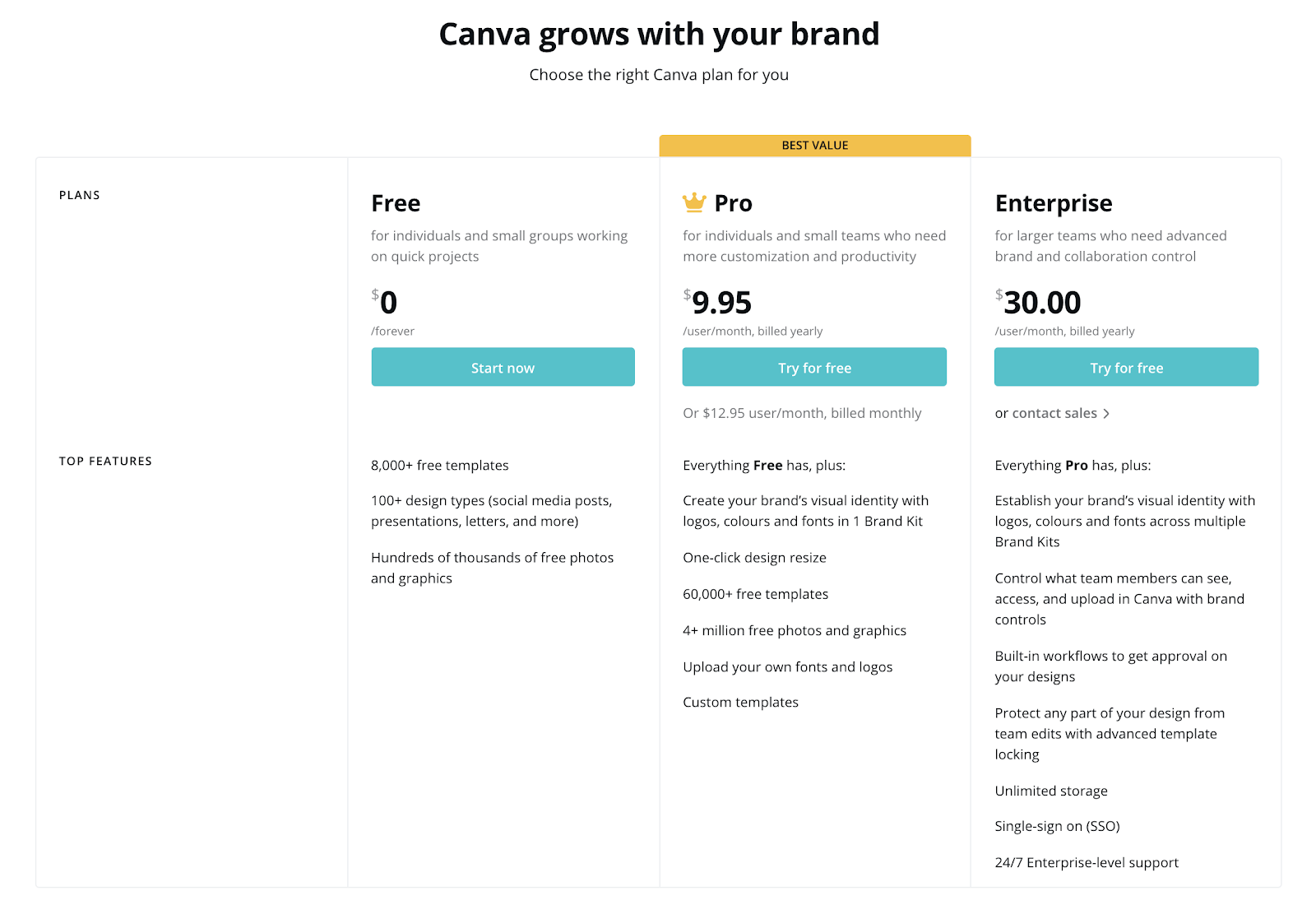 Overall, Canva is the most common go-to for those who want to make professional-looking designs, but don't have the professional design experience.
Pablo by Buffer
Many people say that Pablo's key selling point, "creating engaging social media images in under 30 seconds," holds true when put to the test.
This free tool for building visuals boasts an entire library of free stock images and hundreds of quotes. Together, it provides everyone from social media specialists to small business owners a simple and easy-to-use tool to fulfill their needs for social media-ready graphics in a pinch.
Here is a screenshot of their main homepage.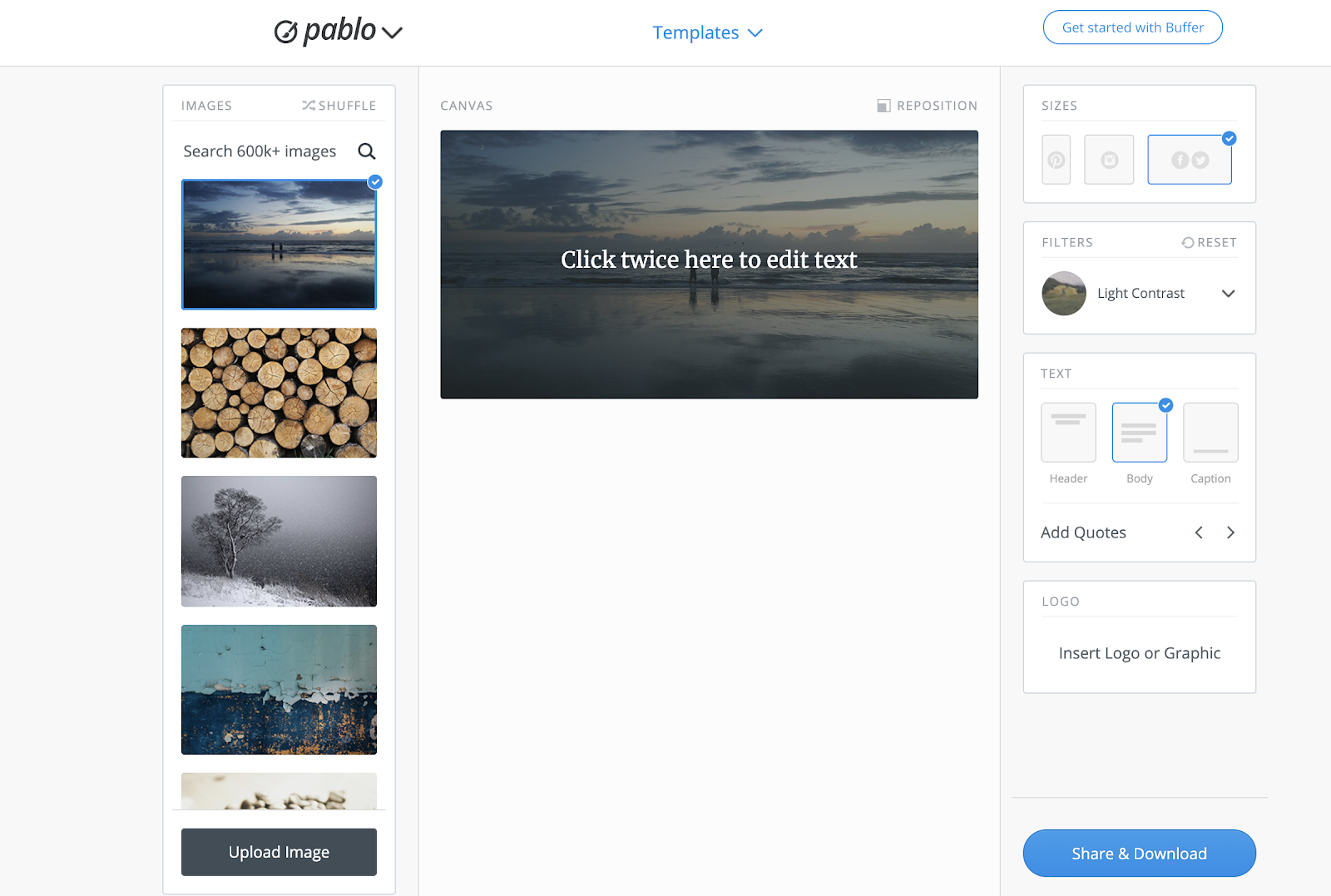 When you hover over templates at the top of the page, you'll see several options, as seen below.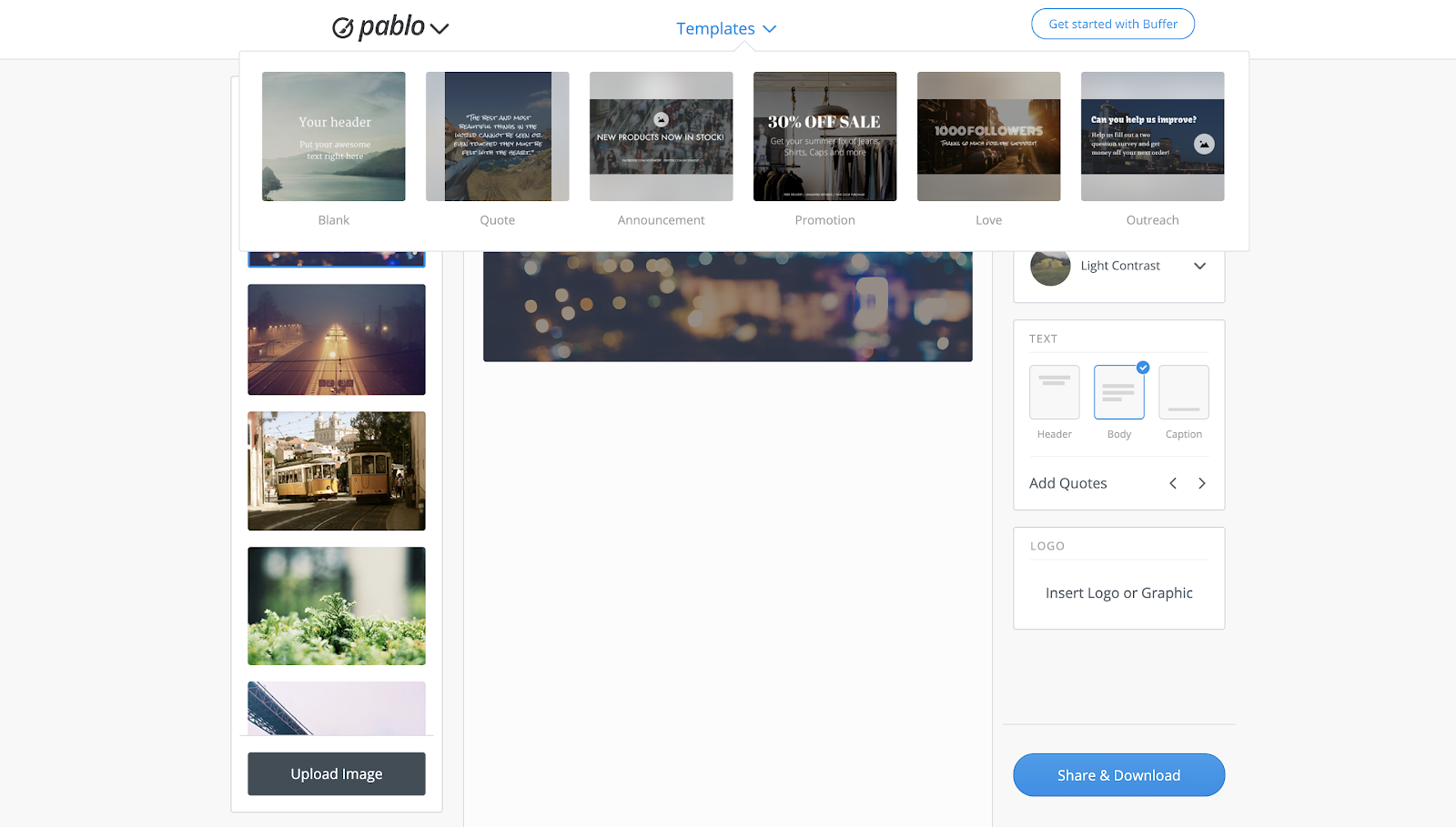 Their built-in database contains hundreds of royalty-free stock images for use, as well as hundreds of quotes you can sift through to create the perfect image.
One of the most popular features is the filter option.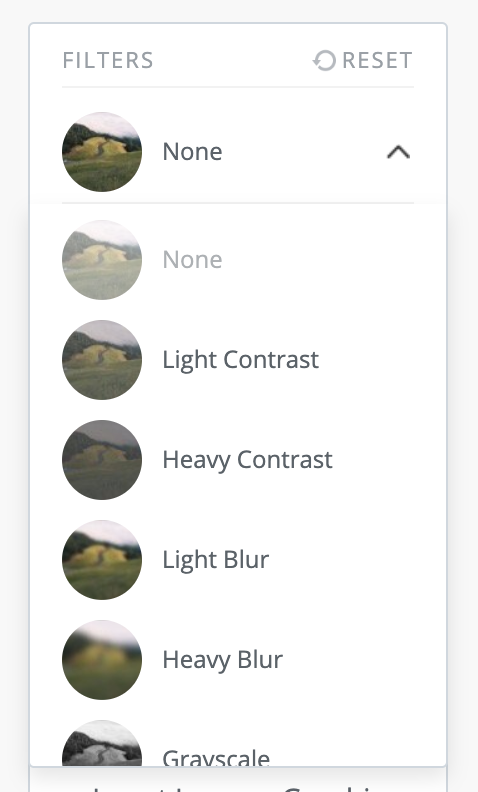 The last important feature is their templated sizes. Similar to Canva, Pablo has several common design types pre-sized for you. That way, if you know you need to create a logo, you can be sure you chose the right size for your application.
Overall, it's a perfect tool for someone who wants a quick and easy solution for creating customizable social media graphics.
Which Design Tool is Best For Me?
Two main factors determine the best tool for you.
First, start by asking yourself how you're interested in using it. That will help you narrow down your options. Then, consider your preference. When you give a tool a try, pay close attention to how you feel about its ease of use.
Using this guide as a resource, you are now better equipped to navigate the volume of free digital tools for visuals. Start by checking out these three and considering them for your next project!