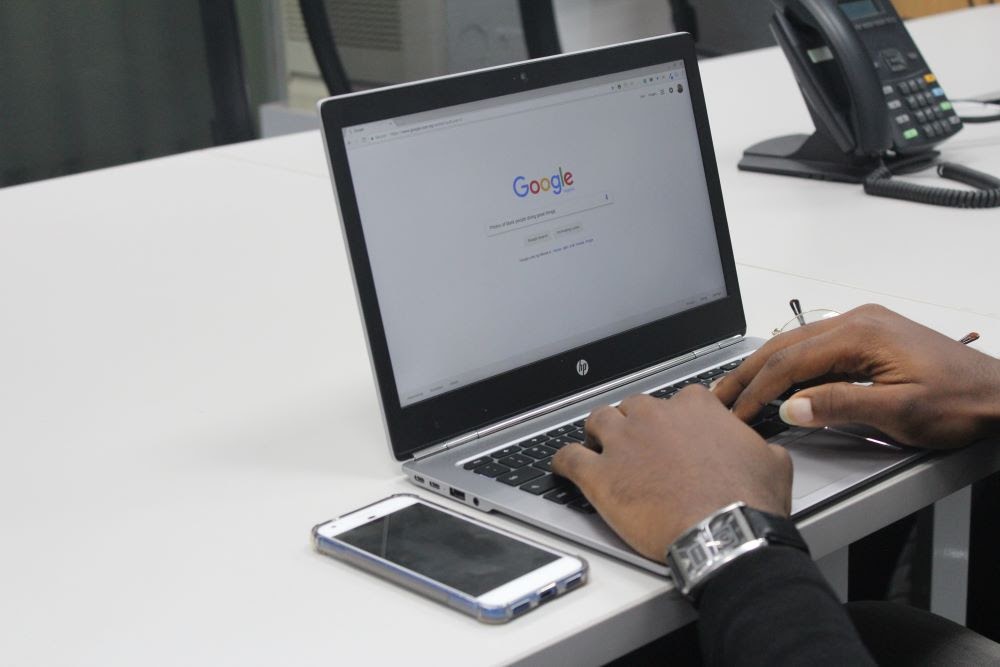 Every snowflake is different. So is every business. Creating a Google Ads budget for an optimal outcome is not going to look the same for every company. However, putting the time and energy into customizing your plan and understanding the need to adapt along the way will put your business on the path to prosperity.
How Are Google Ads Different From Other Advertising Tactics?
In the world of Google Ads, success is dependent on a bidding war of keywords. While you may be hoping for countless clicks to bring a ton of customers to your company's website, the goal is not necessarily to win a popularity contest.
You're looking for quality clicks that convert over quantity clicks that go nowhere. A million hits on your site with no purchases won't bring in any new business. The clicks you're after are the ones that translate into new and recurring customers.
Therefore, the money you spend on Google Ads depends on several factors that are unique to your company, as well as your competition. Here are some aspects you'll need to consider during the budgeting process:
How much money you're comfortable with spending
What your competitors are doing right and wrong with their ads
Which keywords may be the most valuable to your business
How Much Money Should I Budget For Google Ads?
All budgeting starts with a base. You need to figure out what kind of funds you have to work with and go from there. That means analyzing your current marketing budget as a whole and determining what is being spent on each channel.
You also need to figure out whether you want Google Ads to support your existing channels or replace them. If you're looking to add to your marketing efforts, and there's not any money left in your existing budget, you'll have to cut from other areas.
The good news is the budget you start with is not set in stone. As you go through the process, you will learn what works and what doesn't—and adjust accordingly. Data is your friend, and there will be a wealth of it available once you start testing campaigns.
How to Determine What Your Competitors Are Spending on Google Ads
It's not enough to check out how much money your competitors are shelling out for Google Ads; you want to know their results, too.
Tools like SpyFu allow you to download your competition's most profitable keywords and ads for paid and organic search. This will give you an idea of what kind of role Google Ads plays in their marketing strategy and how aggressive you want to be in your budgeting.
Your ultimate goal is to unseat your competitors from the SERP (search engine results pages). A business that is doing Google Ads right should be listed first when you search the company's name.
Check out this real-life example of a time when that was not the case. This business was called out for the SEO (search engine optimization) blunder on social media.
Researching your industry will also allow you to step back and get a good look at the bigger picture. You need to know what the average cost-per-click (CPC) is in your field. Some industries have keywords with very high CPCs; we're talking $50-60 per click! You don't want to waste time and money with a budget that won't even contend.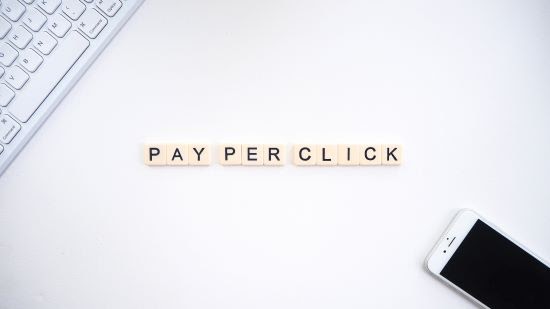 What Keywords Should I Use For Google Ads?
Someone who has made up their mind and is intending to buy a product uses different keywords than someone who is not serious just yet and simply searching for information. At first, you may discover keywords with a high search rate at a great price, but their conversion rates will likely be lackluster.
You don't want to sink money into keywords that only attract searchers who are browsing; you want to invest your funds in keywords that will lure buyers. Problem is, so does everybody else. Keywords that are specific and have a higher intent to purchase will be more expensive. However, those are the ones you want.
Even though good keywords cost more, they will still have increased competition because they have a higher return on investment (ROI). You want to focus the majority of your budgeting on keywords that are of the highest value to your business. While you want to keep tabs on your bottom line and CPCs, you should focus most of your energy on your end goal and EPCs (earnings-per-click).
What Kind of Results Should I Expect From Google Ads?
By starting with a comfortable budget, researching the competition, and choosing beneficial keywords for your business, you can set yourself up for success with Google Ads. The best approach to take is to calculate, allocate, then calibrate if you're not seeing the earnings you want.
Your mindset is a factor, too. Don't look at budgeting for Google Ads as an expense that's taking away from your revenue, but rather as an investment that will yield gains. As with any good business plan, you should do what makes sense for maximum profit.