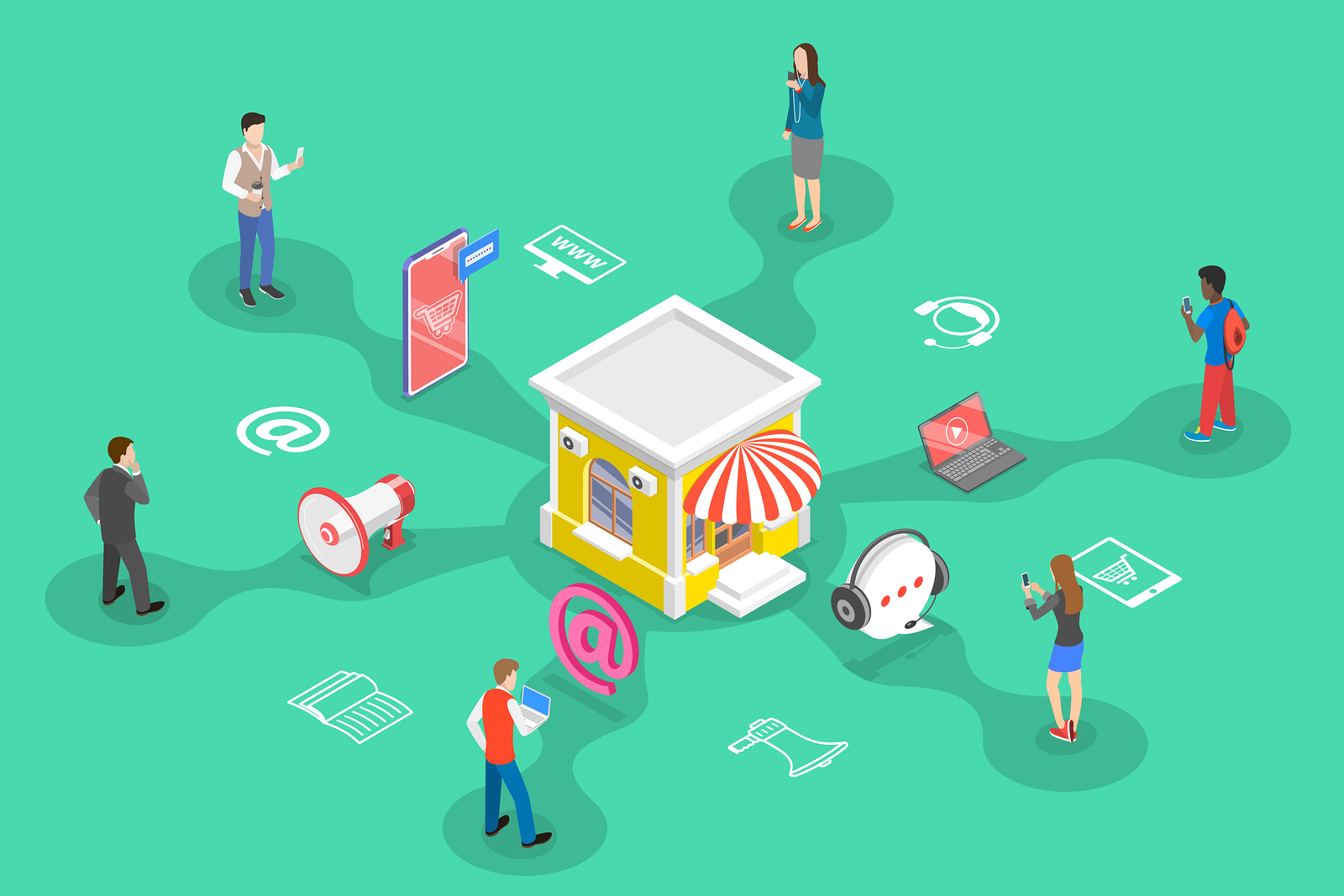 In today's digital age, there are so many different ways to advertise to consumers; it's easy to overspend on marketing without gaining the desired results.
If you don't have a grasp on your marketing channel relationships and how each marketing channel interacts and works with another, you'll have a hard time building effective marketing campaigns. By just focusing on one marketing channel, you usually won't hit the goals set within the company or bring your sales team the leads. It needs to close the required amount of customers.
You want to become a master of multi-channel marketing so that you're bringing in, and closing leads the maximum leads you can with your budget.
What is Multi-Channel Marketing?
Multi-channel marketing, at its basic form, is the practice of advertising on multiple channels to reach your audience. This isn't a new phenomenon. Even before the internet existed, companies were using multi-channel marketing tactics to get you into their stores.
The difference between then and now is that the majority of advertising has moved from traditional methods (billboards, TV ads, flyers, and newspaper ads), to online mediums (paid social media ads, paid search ads, retargeting efforts, email marketing, pop-ups, etc.).
The advantage of having all of your advertising channels online and connected is that we're able to track what channel a customer came from and how much it costs to acquire them. This allows you to see which of your marketing dollars are bringing you the most significant success.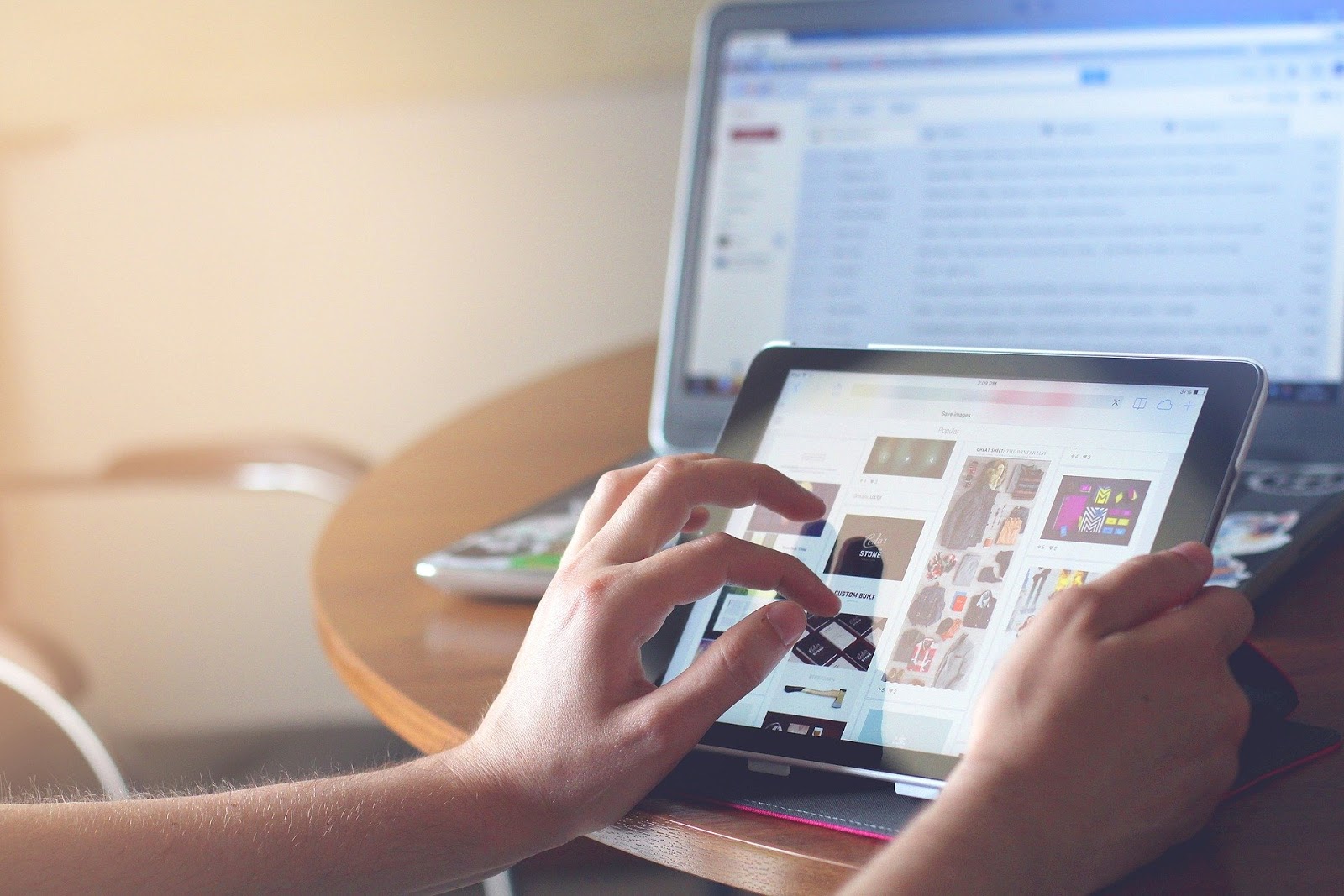 Why is Multi-Channel Marketing Important?
Multi-channel marketing, if leveraged correctly, can be very powerful for your business. You're able to advertise to users through multiple facets to always stay top of mind, increasing the likelihood someone does business with you.
This is a coordinated effort that will take time to set up, just throwing money into different advertising channels and hoping it sticks won't help you much.
How Do I Implement Multi-Channel Marketing?
The key is to really think through the different stages a potential buyer goes through before doing business with you. Once you've determined all of the stages of the buyer's journey, the goal is to advertise to your potential audience in each stage of the funnel.
However, you want to make sure your campaigns coordinate with one another so that you don't annoy your potential customers and turn them off to doing business with you.
The goal for your business is to master multi-channel marketing relationships across the four stages: attract, convert, close, and delight.
In the attract stage, where you're acquiring new traffic to your site to get them interested in your business. The primary channels for this stage are paid advertisement, organic content (such as blogs), and social media outreach. In the attract phase, it's best to leverage all of the channels stated above; this gives you the best chance of increasing traffic to your site.
If your website traffic is relatively low and you haven't been producing regular organic content, paid advertisement is a great way to build traffic to your site quickly, however, you don't want to focus on paid advertisement solely.
You should use paid advertisements in conjunction with producing consistently high-quality content. We have found that those who come to your site organically stay on your site longer and visit more pages on your website, which increases your chances to close this visitor into a customer. An additional benefit to organic content is that it does not cost you anything monthly, as paid advertising does.
Check out our blog on scaling your blog content to guarantee success if you'd like more information about growing your organic traffic. This is also true for social media outreach, posting compelling content regularly will increase your reach over time, giving you another channel to direct traffic to your site that doesn't bill you every month.
Once they're on your site, your main goal should be to learn more about your visitor. Determining their pain points and getting their contact information should be your number one priority for new visitors.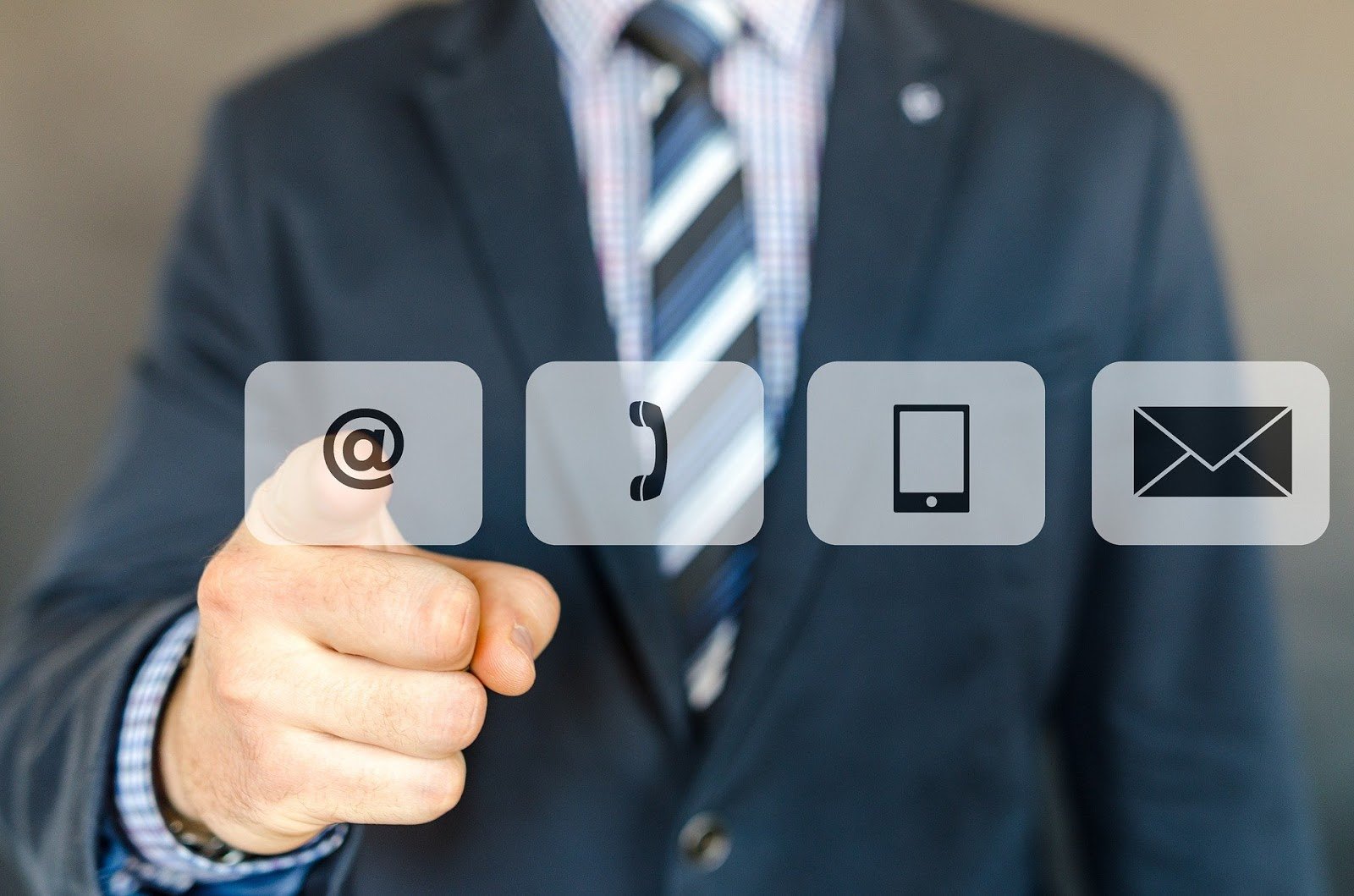 There are many ways to acquire contact information from unknown visitors. The best performing options include pop-ups, call to action's (CTA's), forms, landing pages, and chatbots. You'll want to be careful how you utilize these tactics if you litter your site with pop-ups on every page your visitor is most likely going to leave your site feeling annoyed.
You want to make sure your visitors have a good experience when visiting your site. Only add these converting stage offers where they would make sense.
Every business knows its customers' main pain points. Write an eBook addressing some of these pain points, the best solutions, and what goes into resolving this issue. Adding this content to a landing page where a visitor fills out a form is a great way to acquire their contact information while giving your lead something in return
Once you have a visitor's contact information, they become a lead, and you should work to closing them into customers.
At this stage, the most effective methods to closing leads into customers are through email workflows, CRM, and retargeting. Create an email nurturing workflow that gives your lead more information about your business, why you're different, and how you're able to solve their issues.
Send them links to pages on your site that would give them more information and guide them along their buyer's journey. You'll want to space out your emails to feed them information over time, bombarding a lead with emails is a surefire way to end up in someone's spam folder.
On top of emailing your leads, you can enroll them in retargeting campaigns. This helps you stay top of mind as they visit different websites or social media.
If you're a B2B business, you usually have a sales team that reaches out to leads. Utilize your email nurturing workflow in conjunction with your CRM. If you're using HubSpot, your leads can see what pages a lead has visited, how long they stayed on that site, and how they interact with the emails in your workflow. You can even have HubSpot send notifications to your phone when a lead comes back to your site. This is a great time to give that lead a call. They're already on your website, gather more information, give them a call and see if you can learn more about what they're looking for and if you're the right business for them.
Once you've converted a lead, you've acquired a new customer, congrats! The mistake a lot of businesses make is that they stop here.
This is a critical mistake that will cost you in the long run. We would argue that the delight stage is the most crucial stage. The delight stage is where you continue to build that relationship with your customer to make them a returning customer and evangelist to your brand. It's well known that it's easier and costs less to get a customer to buy from you again than acquiring an entirely new customer.
The most effective tactics in the delight stage include email marketing, retargeting, survey's, and smart content. Most of the email marketing workflows we create are focused on the delight stage. Whether it's an email thanking them for their business, a repurchase campaign, an anniversary campaign, or a re-engagement campaign, they're all-powerful ways to build that relationship and increase the lifetime value of a customer.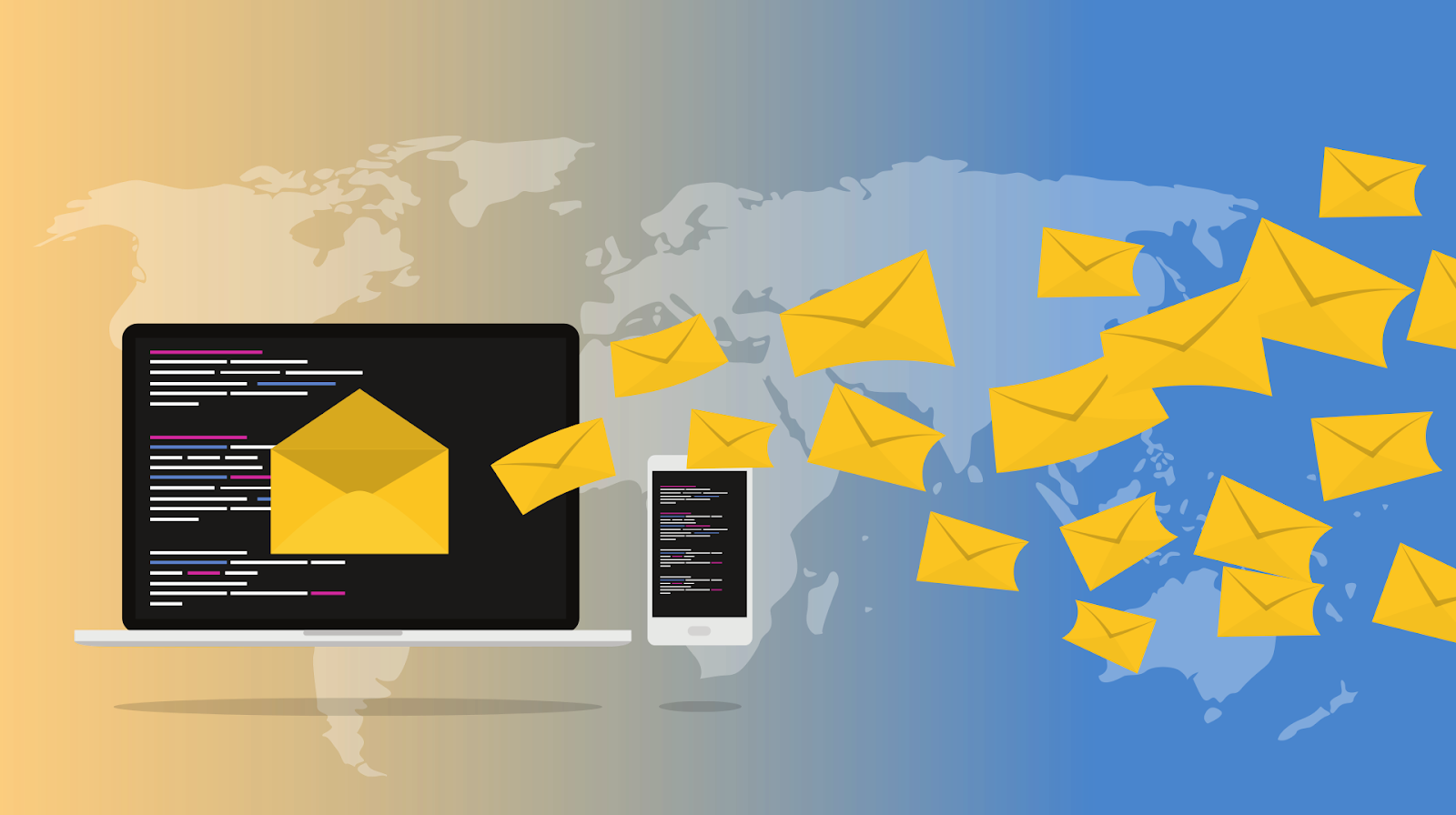 Coordinating your email campaigns with retargeting campaigns is another great way to keep your business top of mind and get your customers to repurchase.
If you'd like to learn more about effectively leveraging email marketing to increase your customers' lifetime value, check out our G FUEL case study.
The delight stage is usually the hardest stage to coordinate all of your marketing efforts if you'd like more information HubSpot has a great blog post on everything you need to know about the delight stage.
So How Do I Get Started With Multi-Channel Marketing?
If you're new to implementing multi-channel marketing and the relationship between all of the channel's start with one stage and build a cohesive multi-channel marketing channel, analyze your business and find which stage you're underperforming in.
Once you've mastered your multi-channel marketing relationships, you'll see a dramatic shift in your business. Not only will this bring in more customers at a higher conversion rate, but you'll also be able to see what channels are bringing in your customers and even where your highest revenue customers come from.