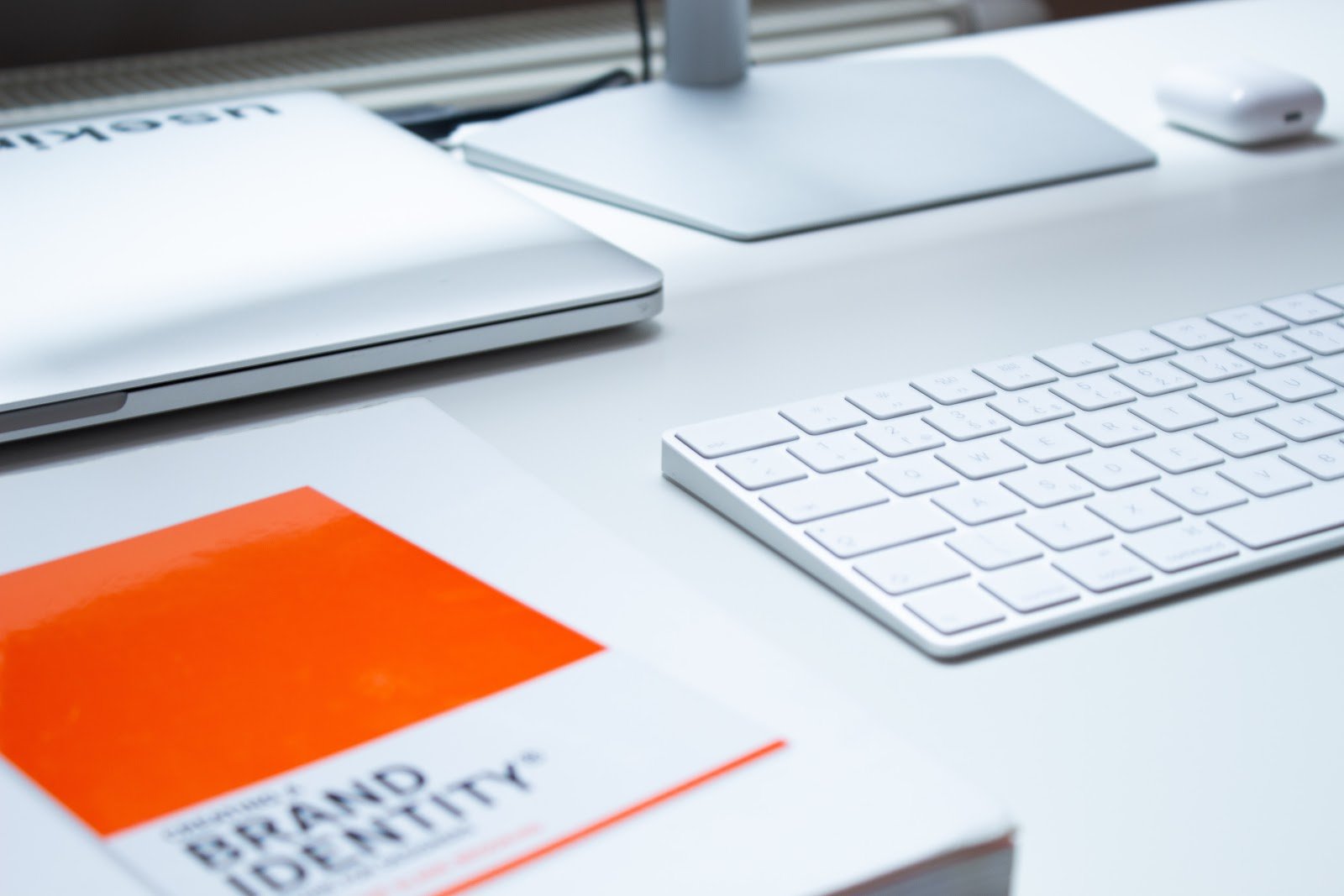 We all want our marketing efforts to be as successful as possible. The best marketers do their research, survey their competition, and apply what they learned to their own content. However, many overlook one simple element: a brand message.
Don't know what a brand message is or how to create one? You're in luck.
We're going to break down what a brand message is, why you need one, and take you through the five steps for creating one for your business. To top it off, we've also included a few examples of brand messaging frameworks. With all this information in your hands, you'll be able to learn how to build brand messaging like a pro.
What is Brand Messaging?
Before we dive into how to build brand messaging, let's establish what it means.
Brand messaging is a communication channel between you and your target audience—aiming at their values and desires. It's the message you communicate to your target audience that describes what you do and how you're different from the competition. This messaging is usually conveyed through content or information you share with your audience.
It's easy to confuse your brand message with your brand identity and personality, but the three are not the same. Your brand identity is who you are as a business, while your brand personality is how you express and convey your brand's message. However, all three elements are crucial to understanding your brand message.
Why Do I Need A Brand Message?
Markets and industries continue to grow more crowded with businesses competing for customer attention, which means that people are looking for specific messages to relate to. When customers resonate with o a company's message, they are more likely to do business with them.
A clear brand message will take your brand's reputation and identity and make them stronger. People want to do business with a brand they can trust; having a clear and consistent message will do just that.
Speaking of consistency, a brand message will ensure that all content, marketing material, and products are consistent going forward. With a core message and belief driving your efforts, you can create a brand that is cohesive and fully aligned.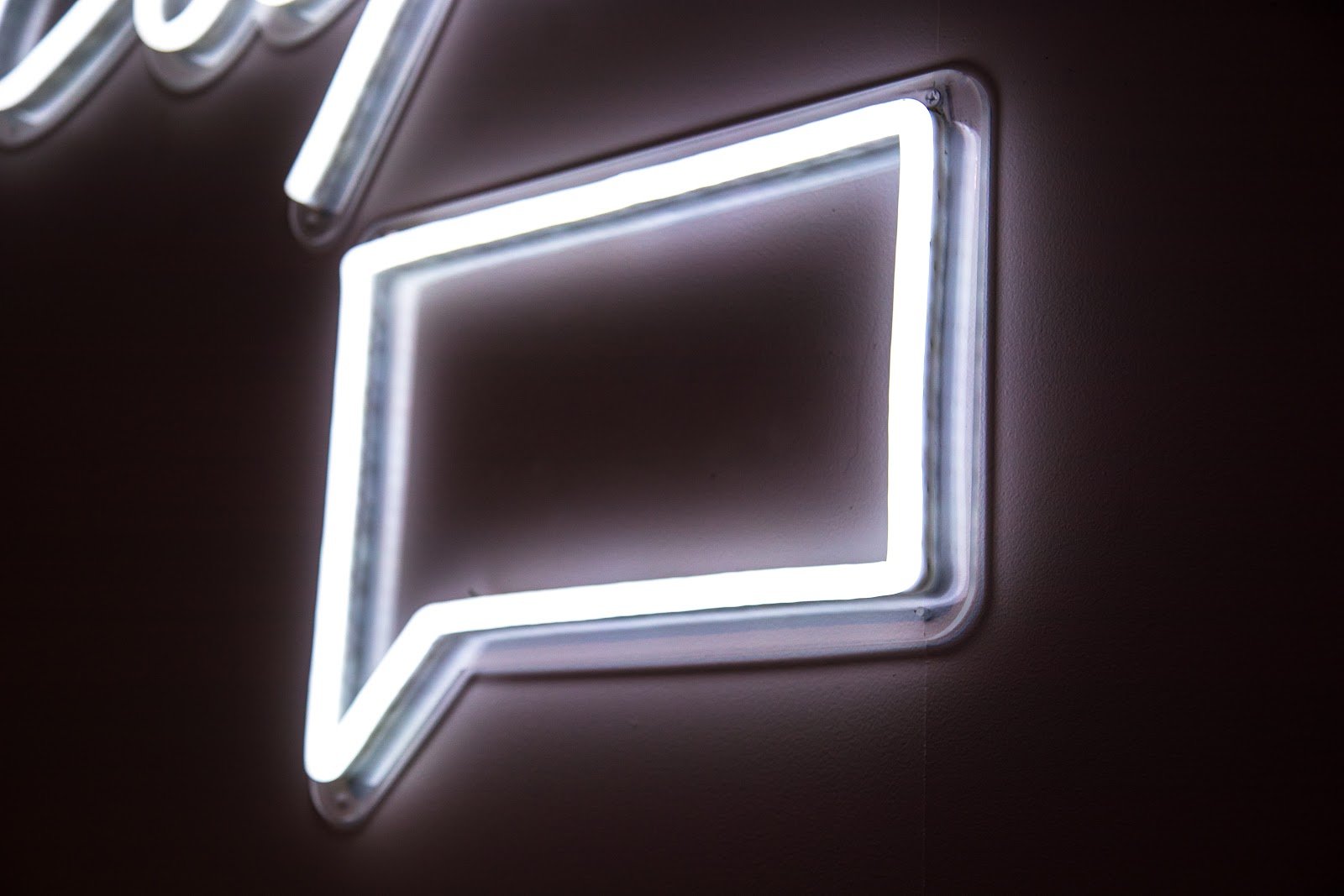 How Do I Create Brand Messaging?
Now that we've covered why you should have a brand message, let's take a look at how to build brand messaging. Here are the steps to create complete, effective messages.
Step One: Understand Your Place in the Market
The first thing you should do is take stock of where your business fits into your current market. Ask yourself:
What products or services do you offer?
Are your products or services different from your competition?
How does your business serve the market?
Who is your business's audience?
These are just a few questions that can help you understand the market and your place in it.
Understanding your place in the market and why your business exists establishes the foundation of your brand message. With this knowledge and understanding, you can gain a clearer understanding of what you stand for and what you create, which are crucial elements of any brand message.
Step Two: Know What Makes You Different From Your Competition
When you understand your place in the market, you must also determine what makes you different from your competition.
Assess the similarities and differences between your products (and services) and their offerings. Compare the audiences that you both cater toward. Understanding your competition will help you gain a clearer image of your own brand and the message you should send.
Just remember that brands can each only have one message, so it needs to be unique. You don't want buyers to confuse your business with the competition because your messages are too similar.
Doing some competitor analysis might be a good idea in this regard. Check out our guide on the subject to start that process.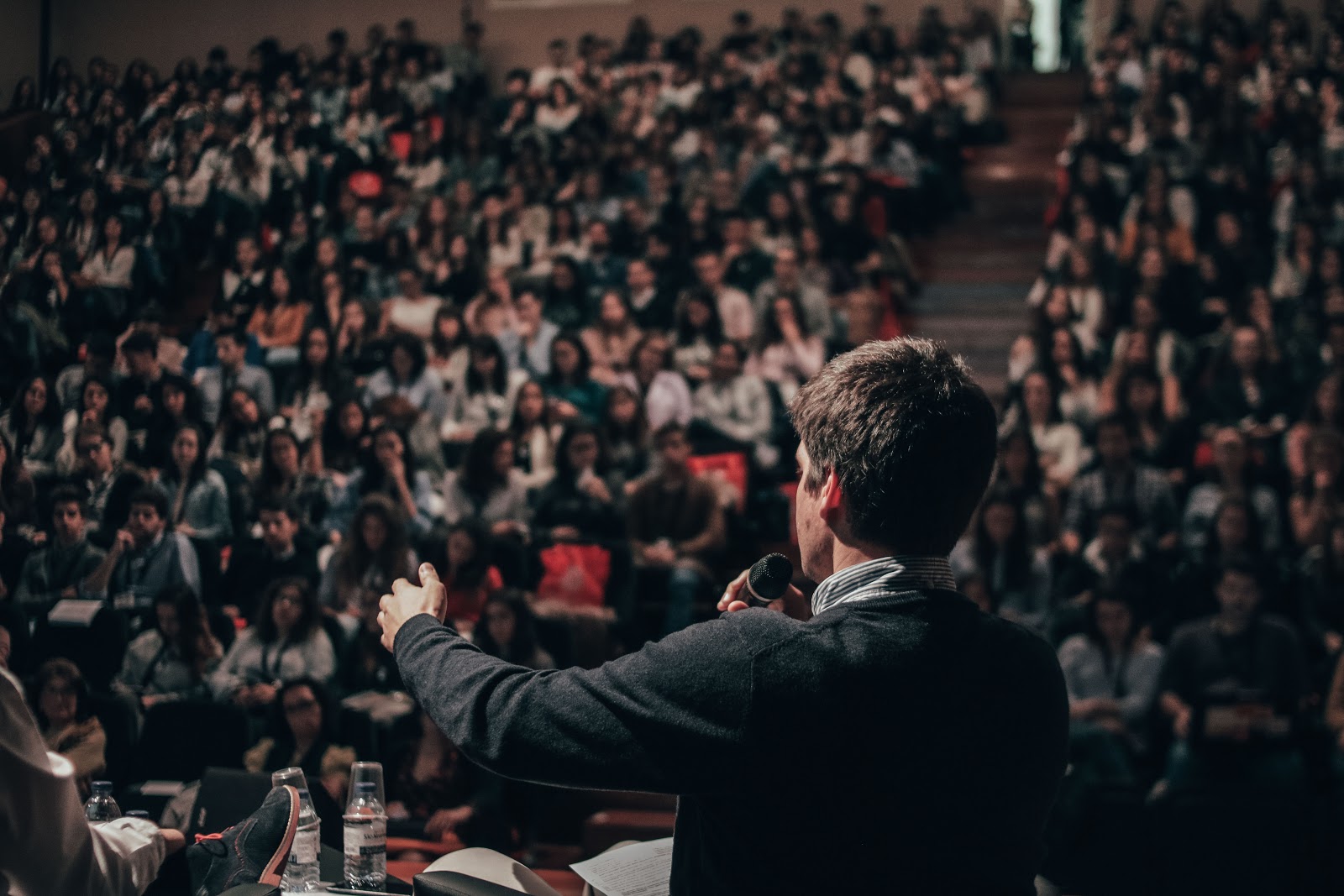 Step Three: Know Your Audience(s)
Audiences are essential when deciding how to build brand messaging. These are the people that you will be speaking directly to, so it should come as no surprise that you need to know them inside and out.
There are two strong methods that help you get to know your audience: buyer personas and decision makers.
Personas
According to HubSpot, a buyer persona is a "semi-fictional representation of your ideal customer based on market research and real data about your existing customers."
Buyer personas allow you to take any existing data you have about your customers and fill in the gaps to create a unique figure that you tailor your marketing toward. You can develop their wants and needs based upon past interactions they've had with your business and determine their demographics based on what products or services you offer. Knowing your buyer persona(s) can help you tailor your brand message to a specific audience.
Here's an example of a buyer persona that we created for a client to help you get a better idea of what we're talking about: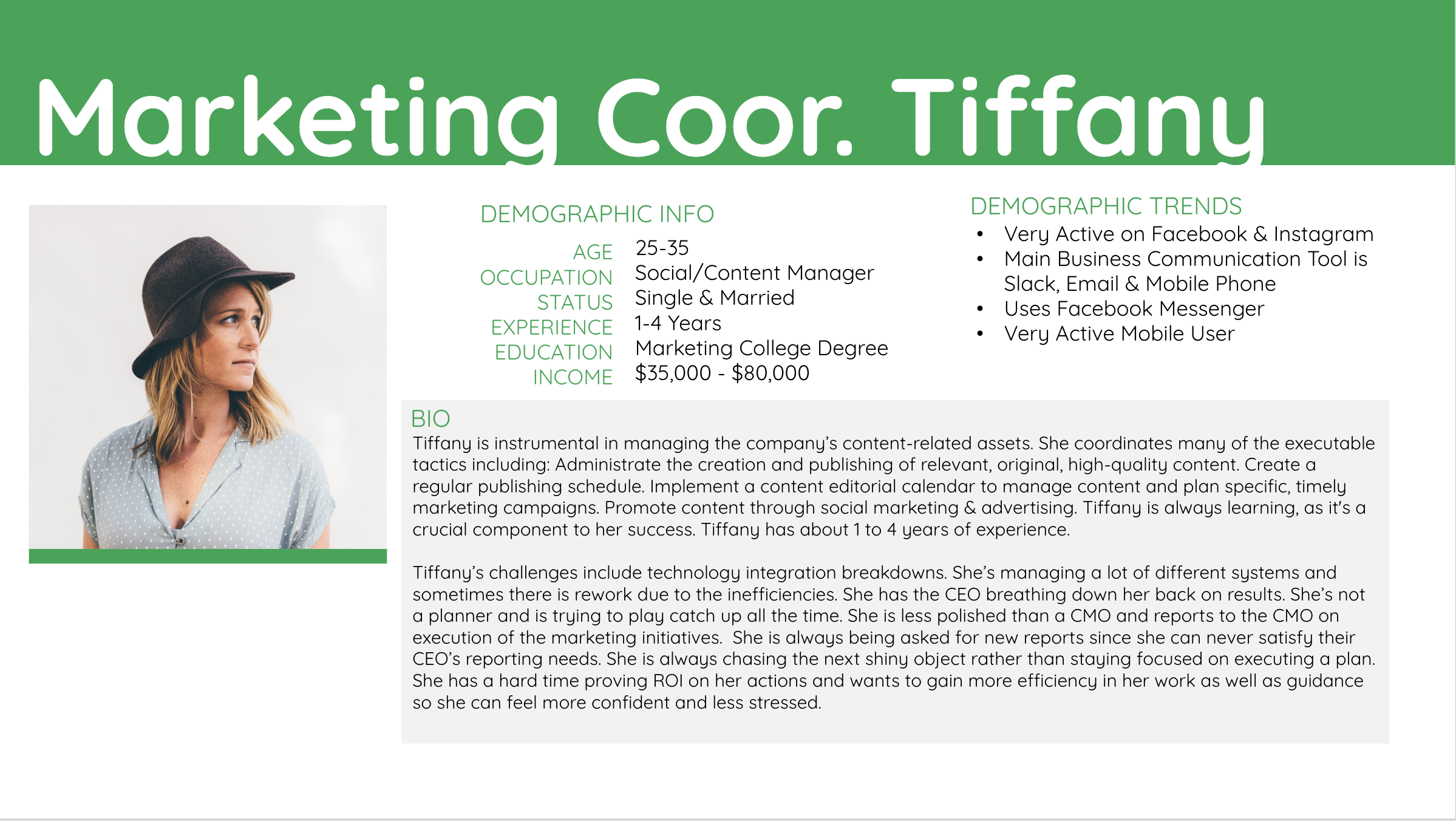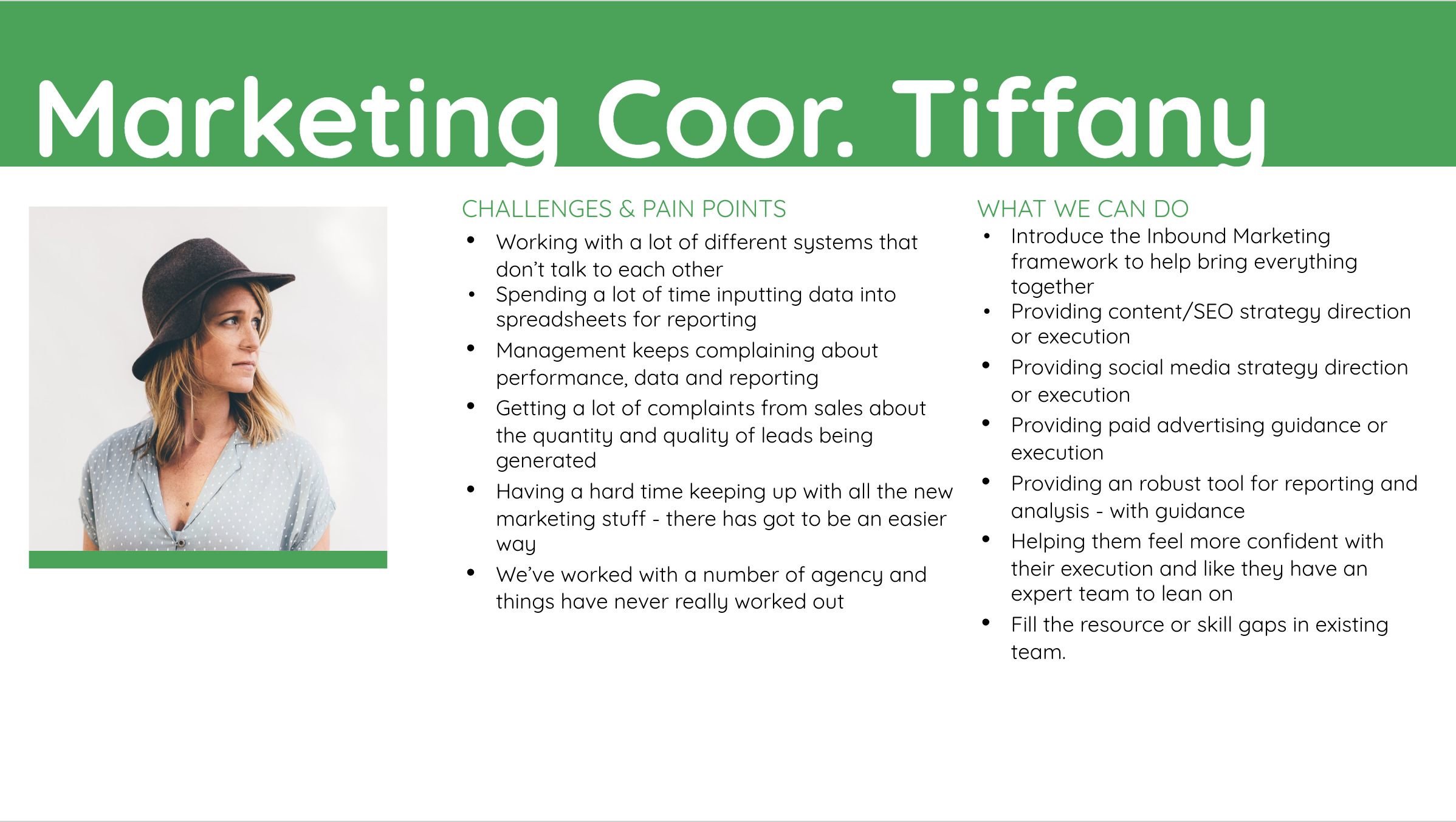 Types of Decision Makers
HubSpot also outlines the five types of decision makers in business. These decision makers each have their own attributes that are important for creating a well-rounded brand message. If you tailor your brand message to a specific decision maker (or modify it slightly to address others), you can create a brand message that gets results.
Here are the five types of decision makers, as well as some of their attributes:
The Charismatic: energetic, talkative, and results-oriented, but sometimes have trouble committing
The Deep Thinker: logical, careful, and information-focused
The Skeptic: suspicious and domineering, but accessible using diplomacy
The Follower: responsible and thorough, but also very cautious
The Controller: sensible, organized, and detail-oriented
Throughout your marketing journey, you will likely encounter all of these decision makers. Having a brand message ready for each one ensures you are set up for success.
Step Four: Determine How You Fit In Your Customers' Story
Once you've identified your audience, it's crucial to understand where you fit into their story. Even if you have the perfect persona in mind or target the right decision maker, you won't be able to connect with them if you send the right message at the wrong time.
This is where a StoryBrand framework comes in handy.
What's StoryBrand, you might ask?
StoryBrand
StoryBrand is a marketing framework created by Donald Miller that takes traditional "features vs. benefits" marketing to a deeper level, focusing on bringing empathy and connection to your brand message.
A StoryBrand can help you establish a customer's journey with your business. Having a journey in mind will inform your brand message, giving you the ability to develop content for every step of the journey.
When you combine a StoryBrand with buyer personas and market knowledge, you can see some truly impressive results.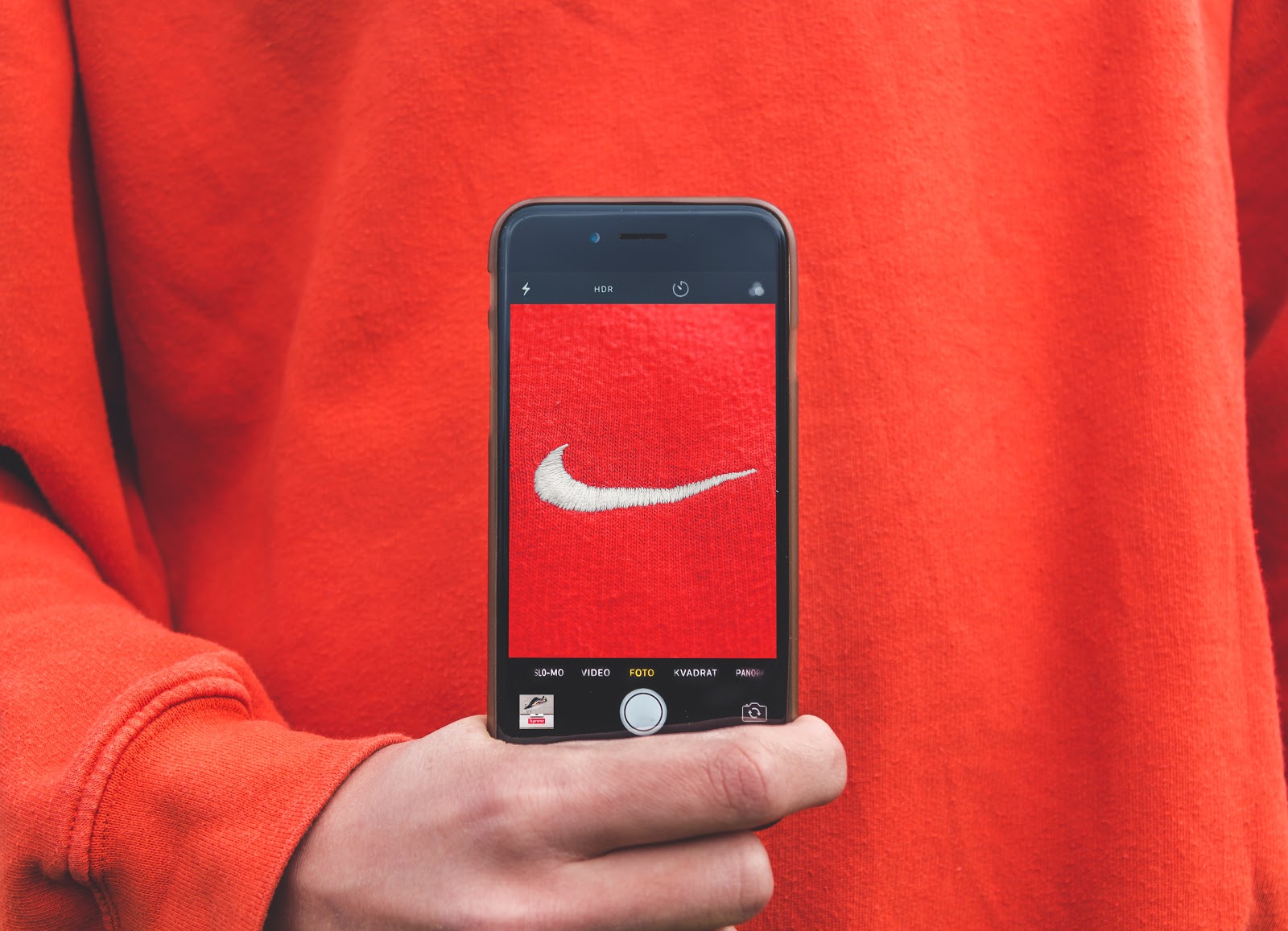 Step Five: Think About the Brand Image You Want to Convey
The last step for learning how to build brand messaging involves your image. Once you develop your message's content and how it makes you stand out from the rest of the industry, you'll need to find a unique way to present it. This can be done through the creation of brand style guides and blog style guides.
These guides should include guidelines for the following factors (among others):
Tone & voice
Font
Brand colors
Colors
Logo usage
While these may seem unimportant at first glance, many brands owe their success to a strong brand image. After all, your brand message exists to describe how your business is different. A unique brand image that complements your message will help you do just that.
What Are Some Brand Messaging Framework Examples?
We know that we just gave you a lot of information to process. To make it a bit simpler, we have also included some brand messaging framework examples from other businesses.
This first brand messaging framework may look simple, but hits on many of the important factors we discussed. This example is courtesy of Medium: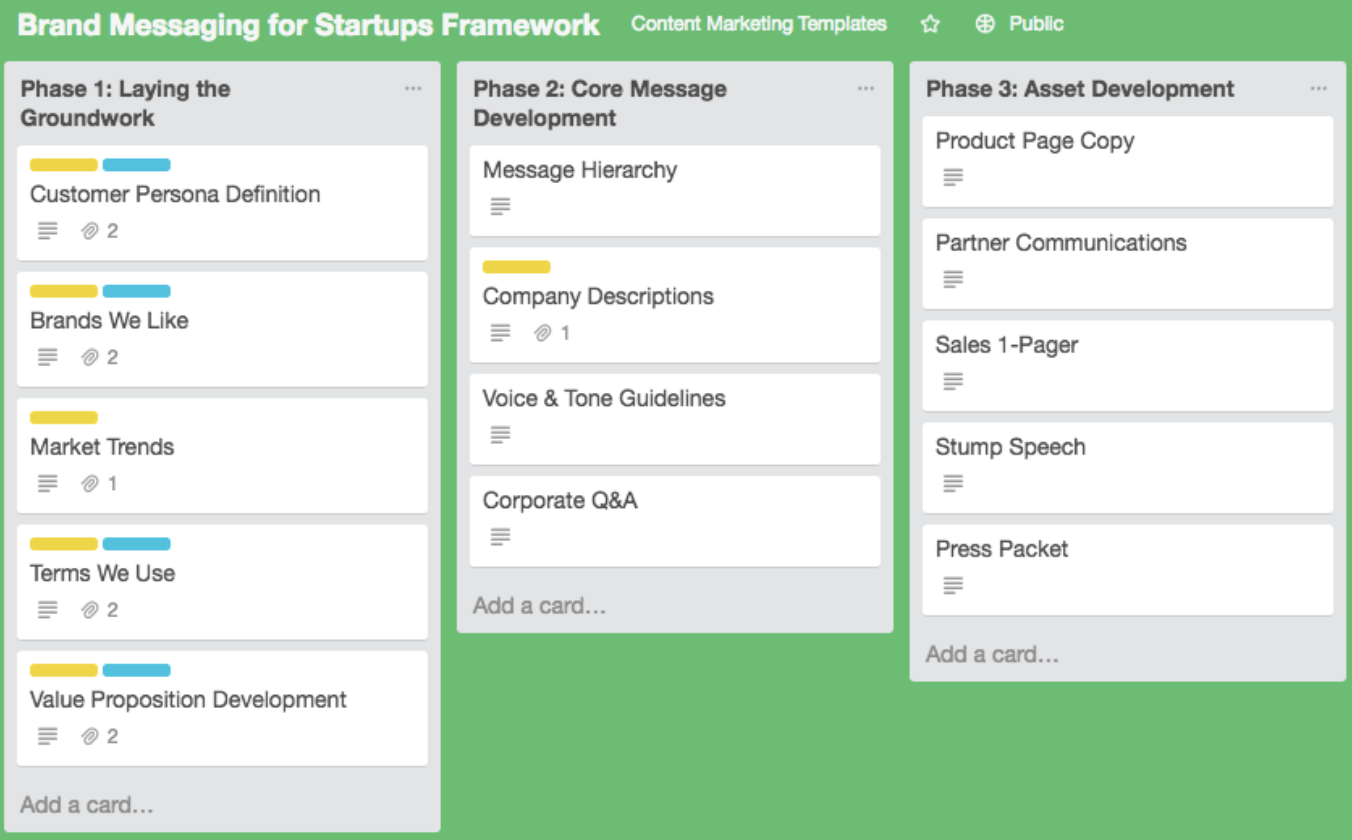 The next example is less colorful, but features a clear progression of ideas and features that are essential to any successful brand message. This example is courtesy of Pardot: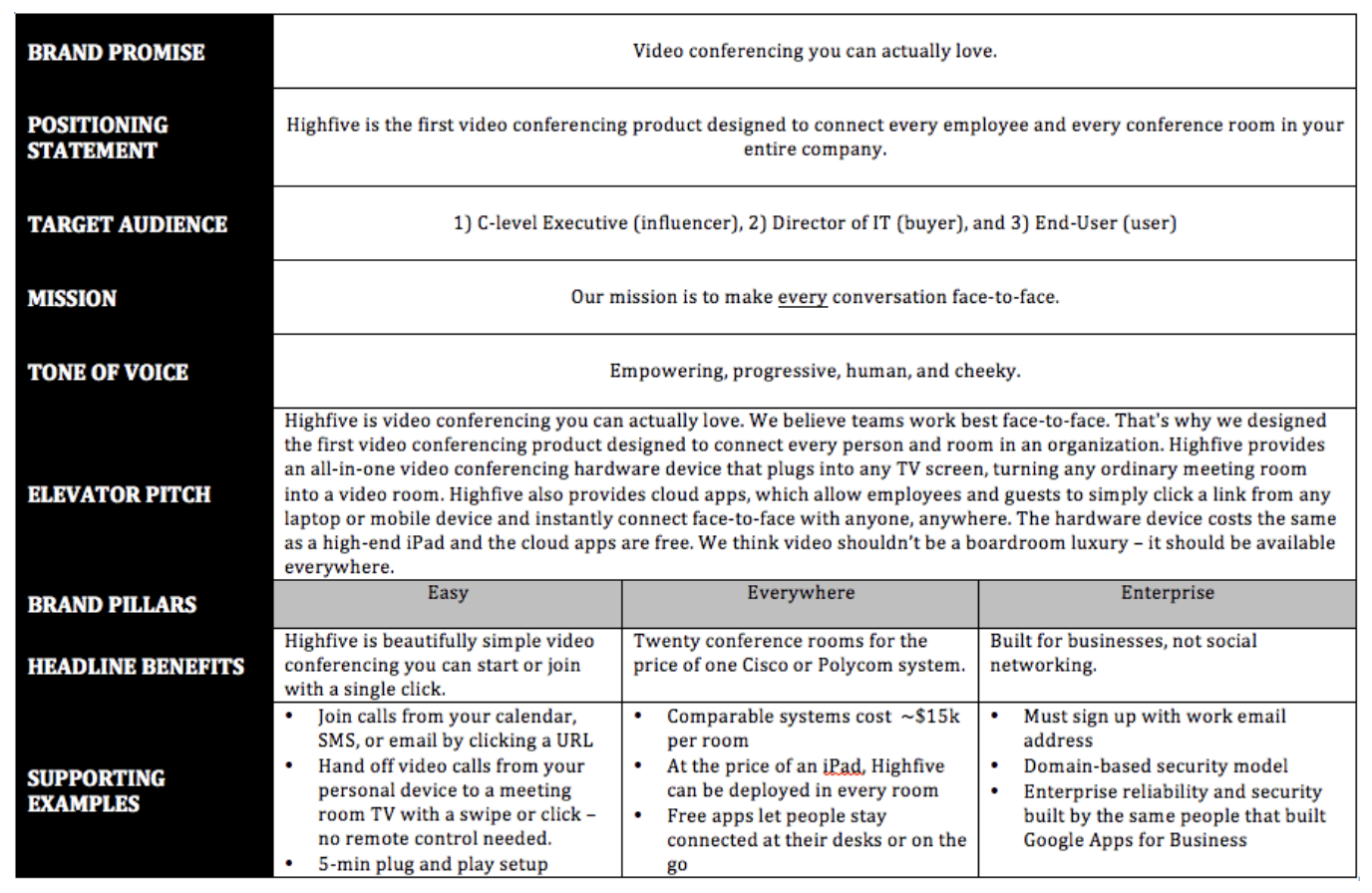 Use these examples in conjunction with the information in this guide to create a brand message of your own. Your framework doesn't have to look like either of these examples. Just make sure it includes the necessary information we've discussed.
Why Should You Develop a Brand Messaging Strategy?
Learning how to build brand messaging is essential for any business looking to stand out.
The good news is that it isn't a difficult process, but it does take some time. No brand has developed and implemented a message and found success overnight. However, by taking inventory of your business and its place in the market, as well as identifying your audience, their story, and your own image, you can find success in time.
Use these steps, resources, and examples to craft your own unique brand message. With this information, you'll be an industry standout in no time.