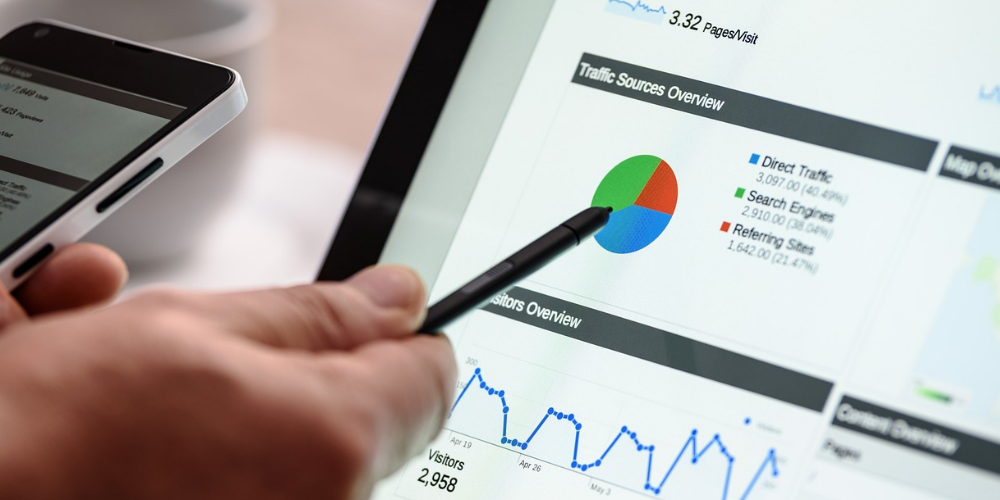 If you don't know what your competitors are doing, you are falling behind, fast. Part of successfully growing any business is understanding the market you are operating in. This includes who your competitors are, how they differentiate themselves and what has been successful, or unsuccessful in the past.
Luckily, creating a competitive analysis in marketing is easier than it has ever been. digitalJ2 has compiled a list of the best tools to use in order to understand what your competitors are doing. Check out what we have found below.
Our Top 15 Tools for Competitor Research
SEMRush has become one of our go-to tools for understanding competitors for our clients. You can use SEMRush entirely for free and get insights from any website regarding organic traffic, keyword rankings, ad keywords, and other traffic sources. SEMRush does a great job of providing this information in an easy-to-understand visual, as you can see below.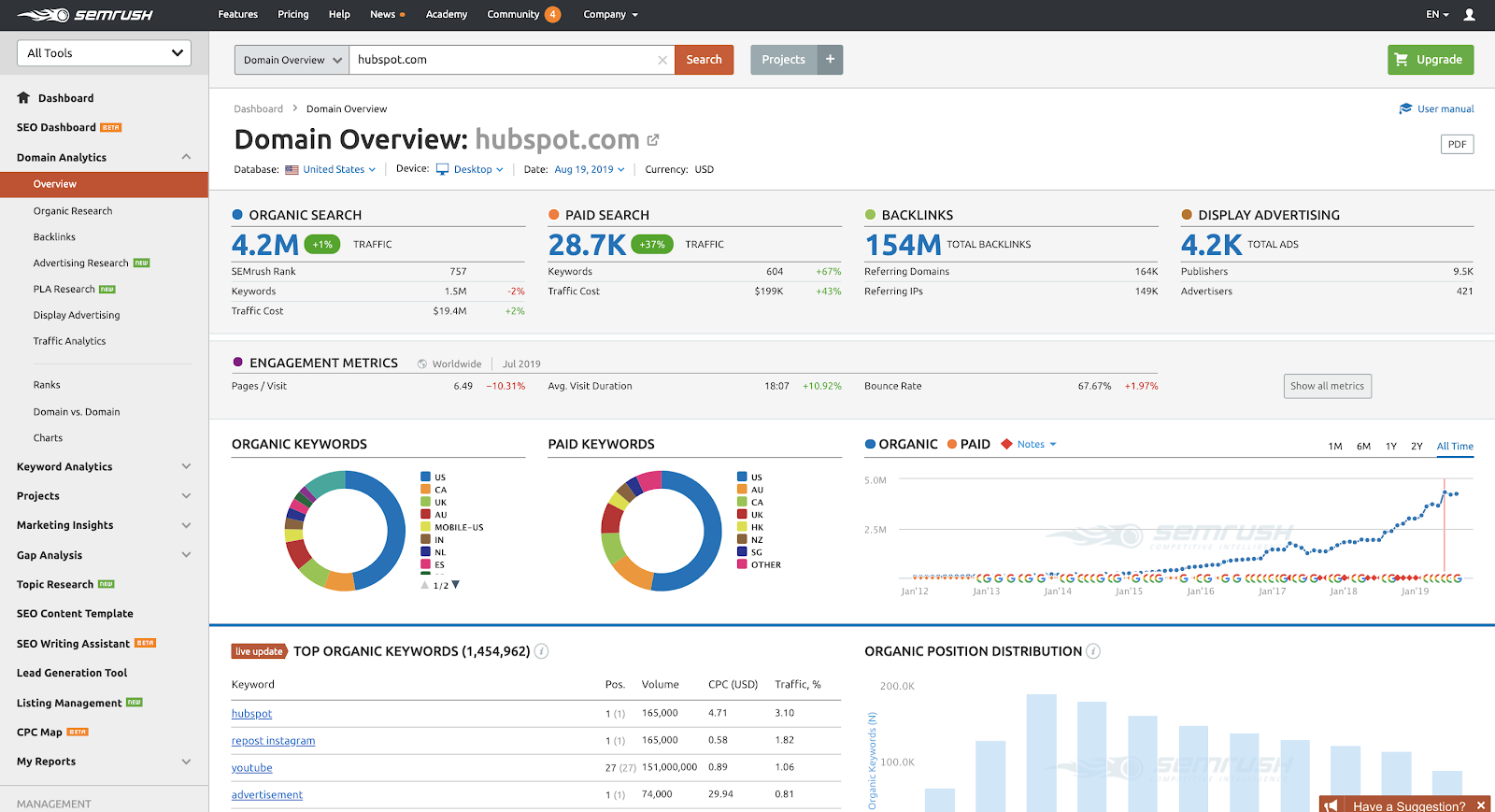 You can begin to quickly understand what keywords your competitors are ranking for and what keywords are driving the most traffic to your competitor's site. From this information, you can determine if you are on the right track, or if there are potential opportunities you are missing.
For more detailed data, plans range from $99.95 a month to $399.95 a month.
Marketing Grader is a great tool to audit your competitors' websites. In just a couple of seconds, you can enter a URL and understanding how well the website is performing technically.
From page speed to mobile optimization to security, you can see if you are leading the pack or falling behind your competitors when it comes to a buttoned-up website.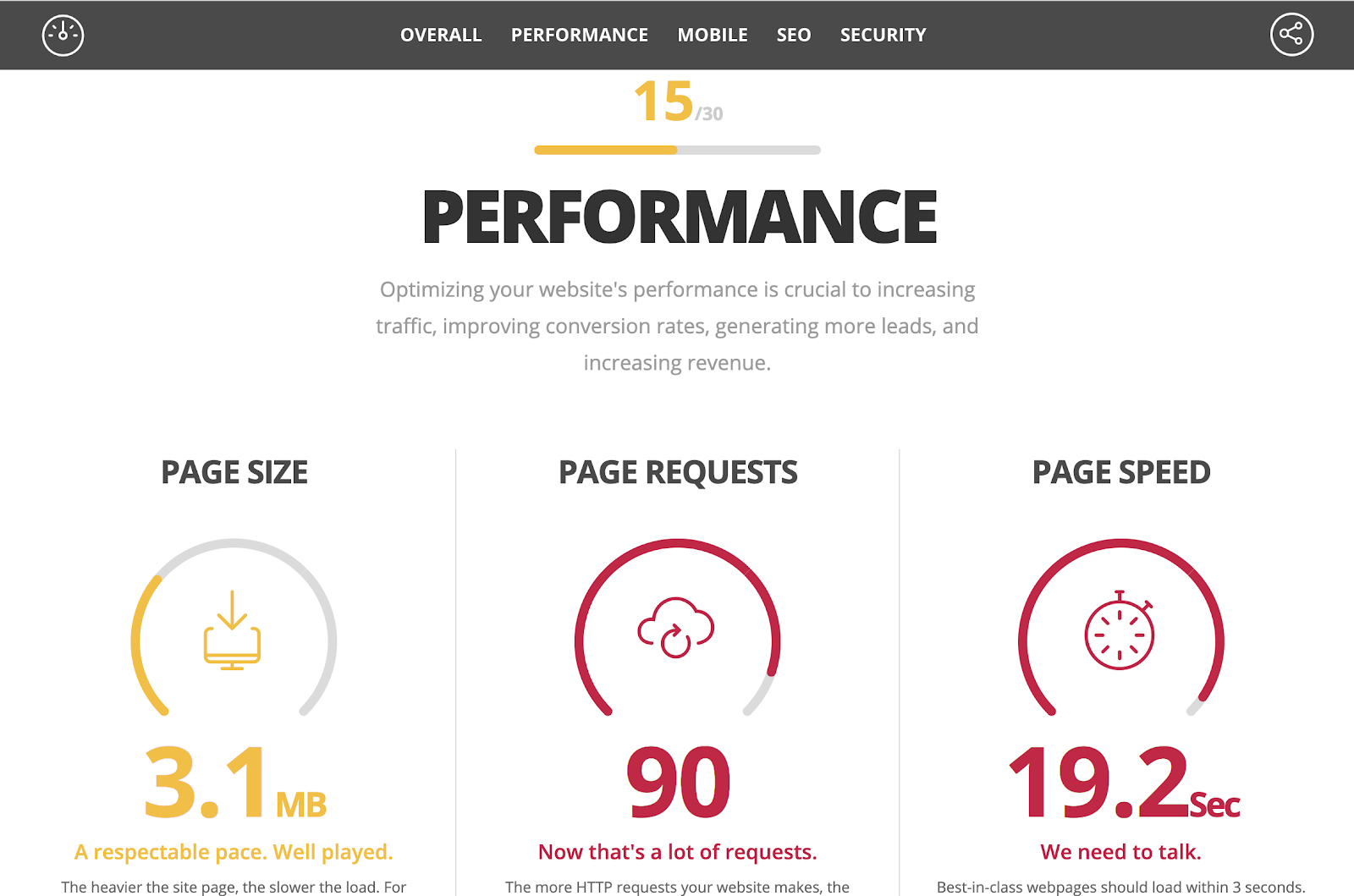 The best part? It is free!
SpyFu is a simple tool that allows you to know which organic and paid keywords your competitors are targeting. SpyFu is similar to SEMRush, however, you only type in your competitor's URL and then download the entire list of the keywords targeted.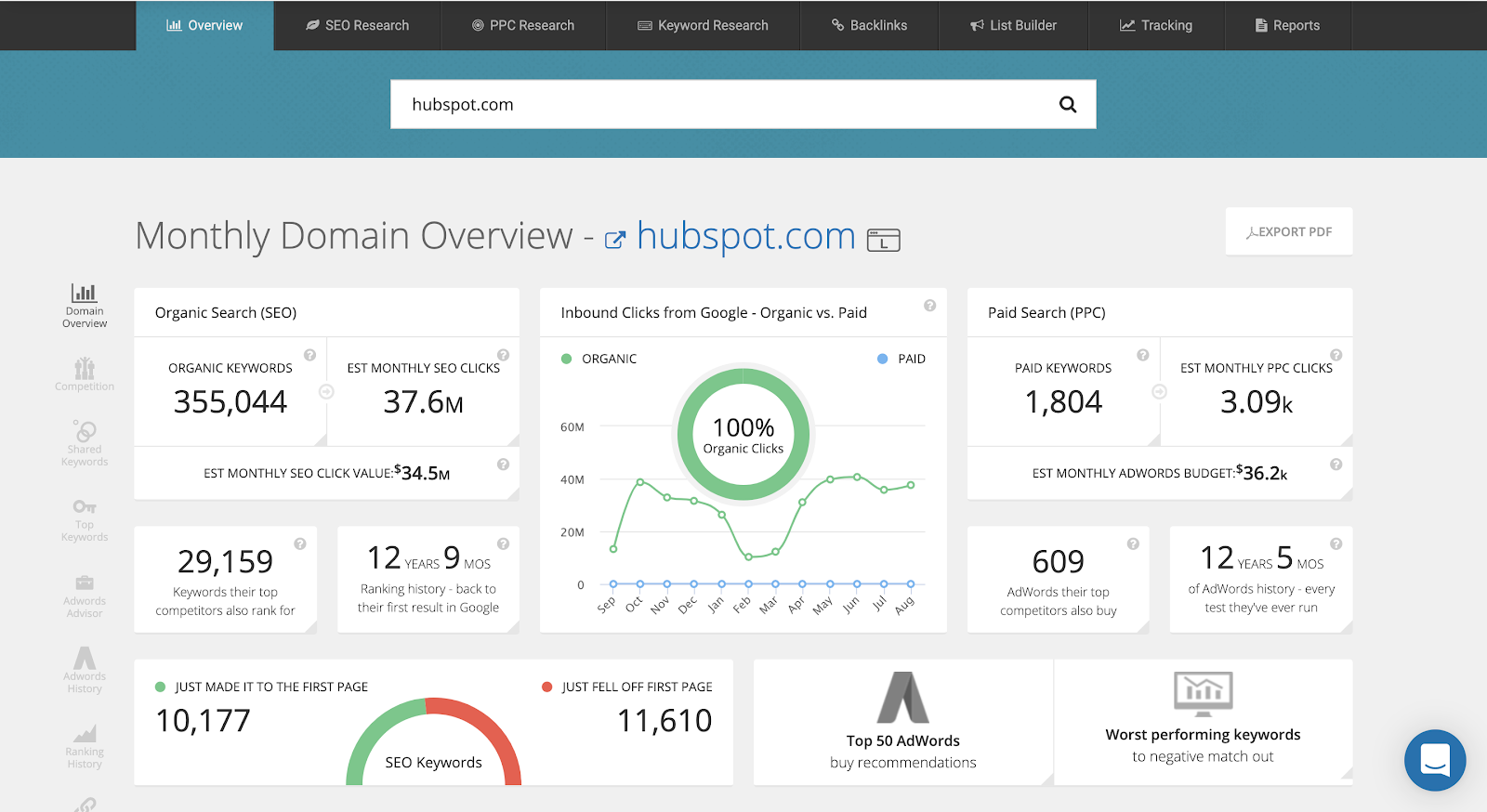 The price is $39 a month for the basic plan, $78 a month for the professional plan and $299 a month for the agency plan.
SimilarWeb also allows you to get insights based on traffic for any website. It will provide you with category rank, country rank, and a global rank of any website. The platform also shows a graph, similar to SEMRush with visitors in the last six months, broken out weekly.
As well as traffic, you can see lead generation from multiple sources. SimilarWeb will also uncover competitors that you should be monitoring, just in case they are not on your radar.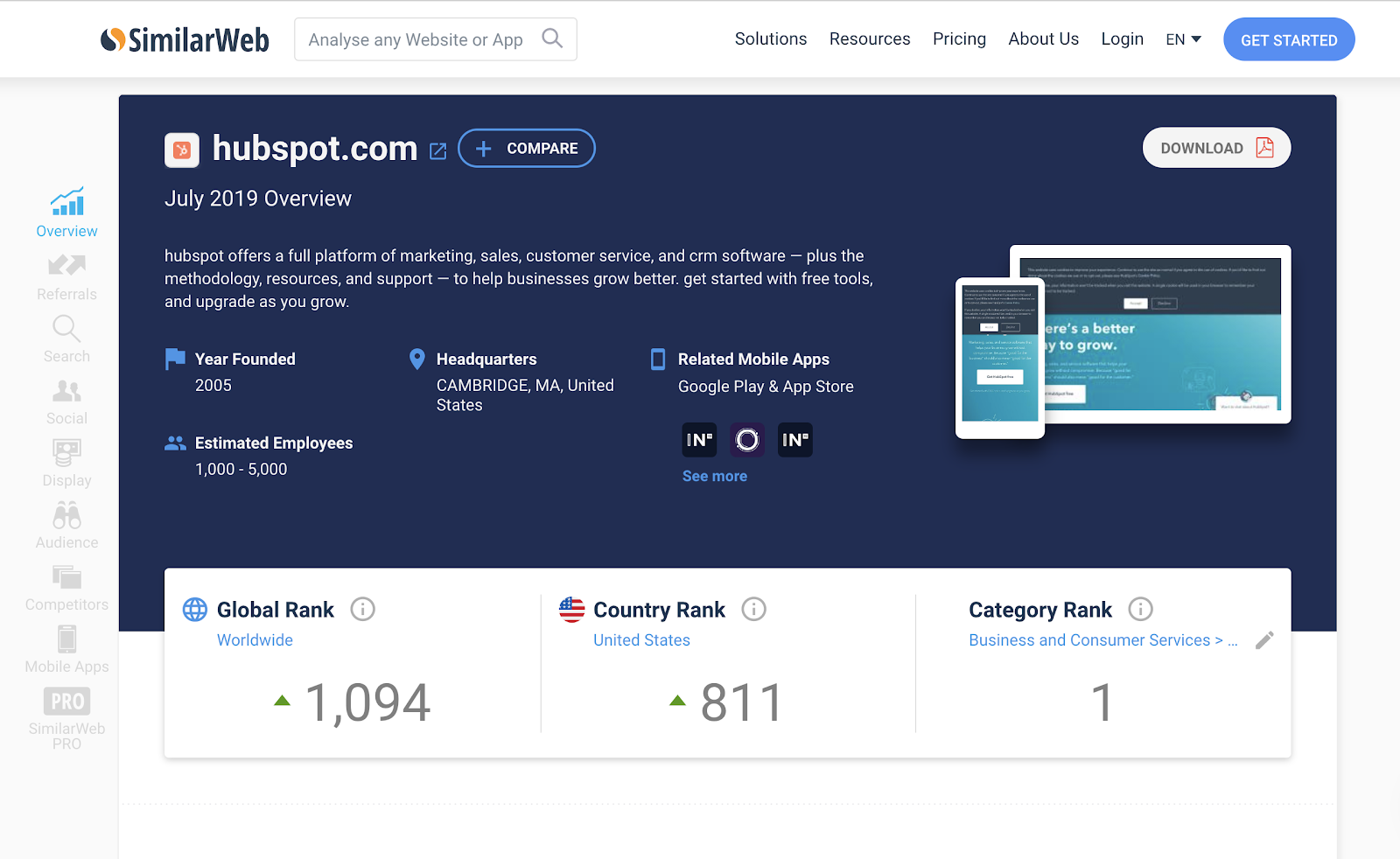 SimilarWeb will provide which keywords send the most traffic to your competitors and generate reports on your competitors' most popular products.
There is a free basic account with baseline information, or you can contact their team for upgraded features.
What Runs Where helps you find the digital ad intelligence you need in a competitive analysis to make the most out of your budget, but it also has excellent features for watching your competition.
It supports ad networks all around the world and allows you to track a list of your competition, alerting you every time someone publishes content or a new advertisement.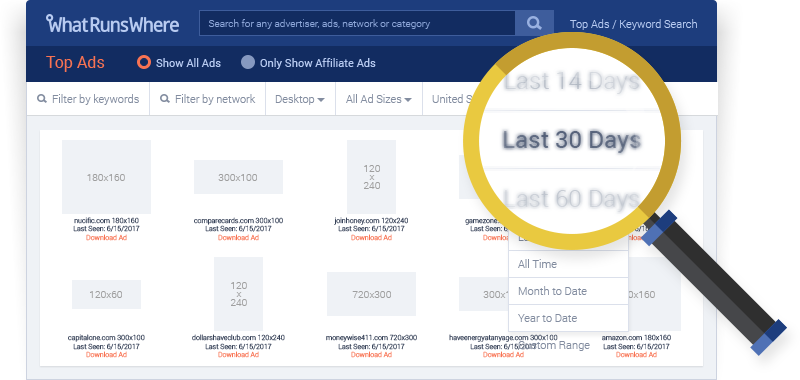 Pricing starts at $299 a month for the Basic plan and an extra hundred dollars for $399 at the Full Coverage plan.
When it comes to competitor research, it isn't all about the traffic, the advertisements, and the links. BuiltWith allows you to see all of the technologies used for any competitor.
By just adding a link into the search bar, you can see everything that comprises a given website. Knowing a competitor's CMS, CRM, email integration, advertising partners, and more can prove to be a great insight into the market.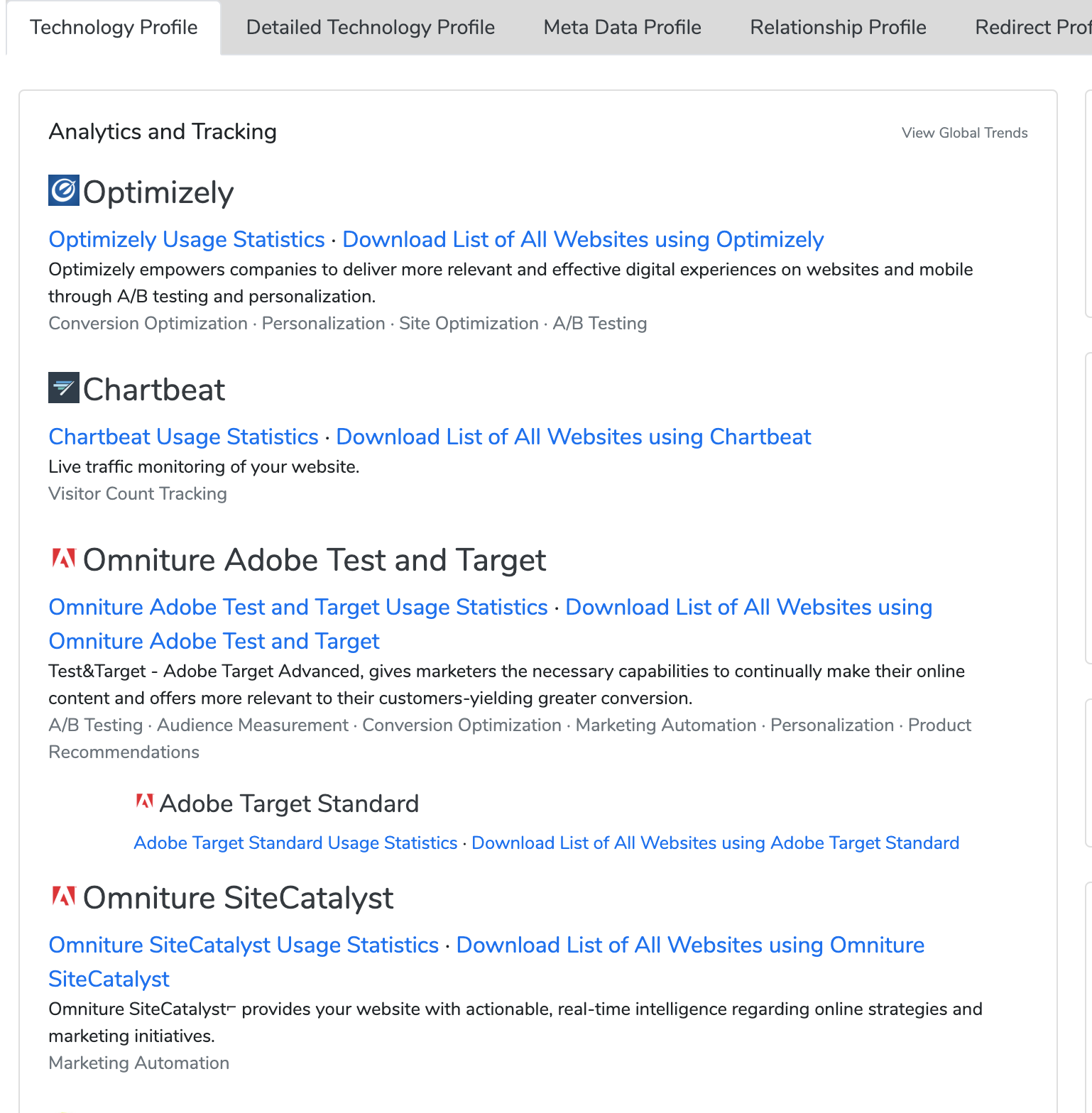 They offer a free function that allows for limited viewing as well as a three-tiered pricing model — starting at $295 per month through $995 for unlimited access.
Ahrefs is an incredibly popular tool in the world of competitive analysis in digital marketing. The best use of Ahrefs is to identify external links to your competitors. It functions as a fantastic link-building tool. It is a tool that is great for small agencies or large companies.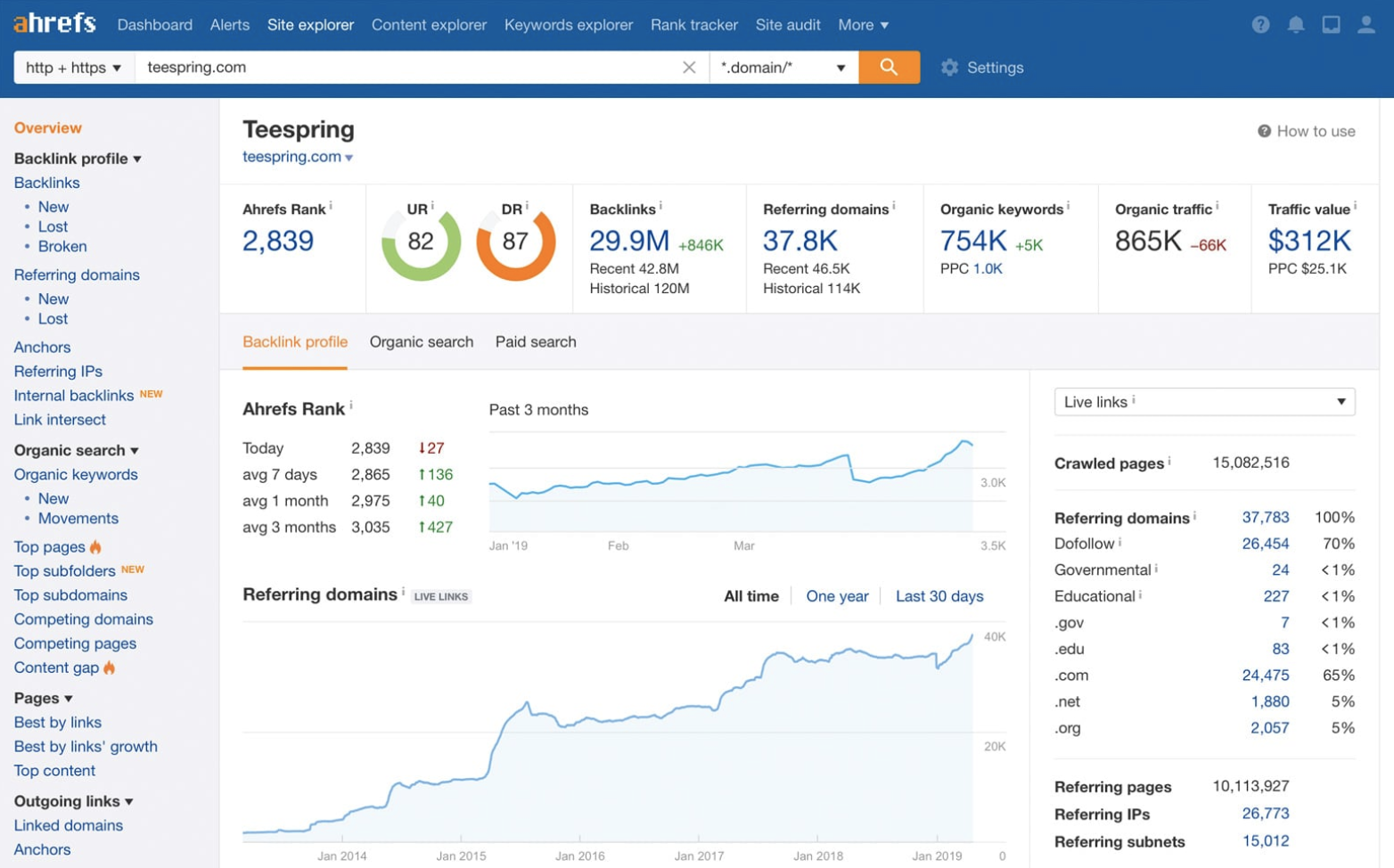 You can monitor your growth compared to your competitors with automated reports.
Pricing is broken into four tiers from $99 a month to $999 per month, or you can start a trial for $7.
Alexa is undoubtedly one of the more advanced tools available. It has been gathering data on websites for a long time and is frequently used in other platforms such as Moz.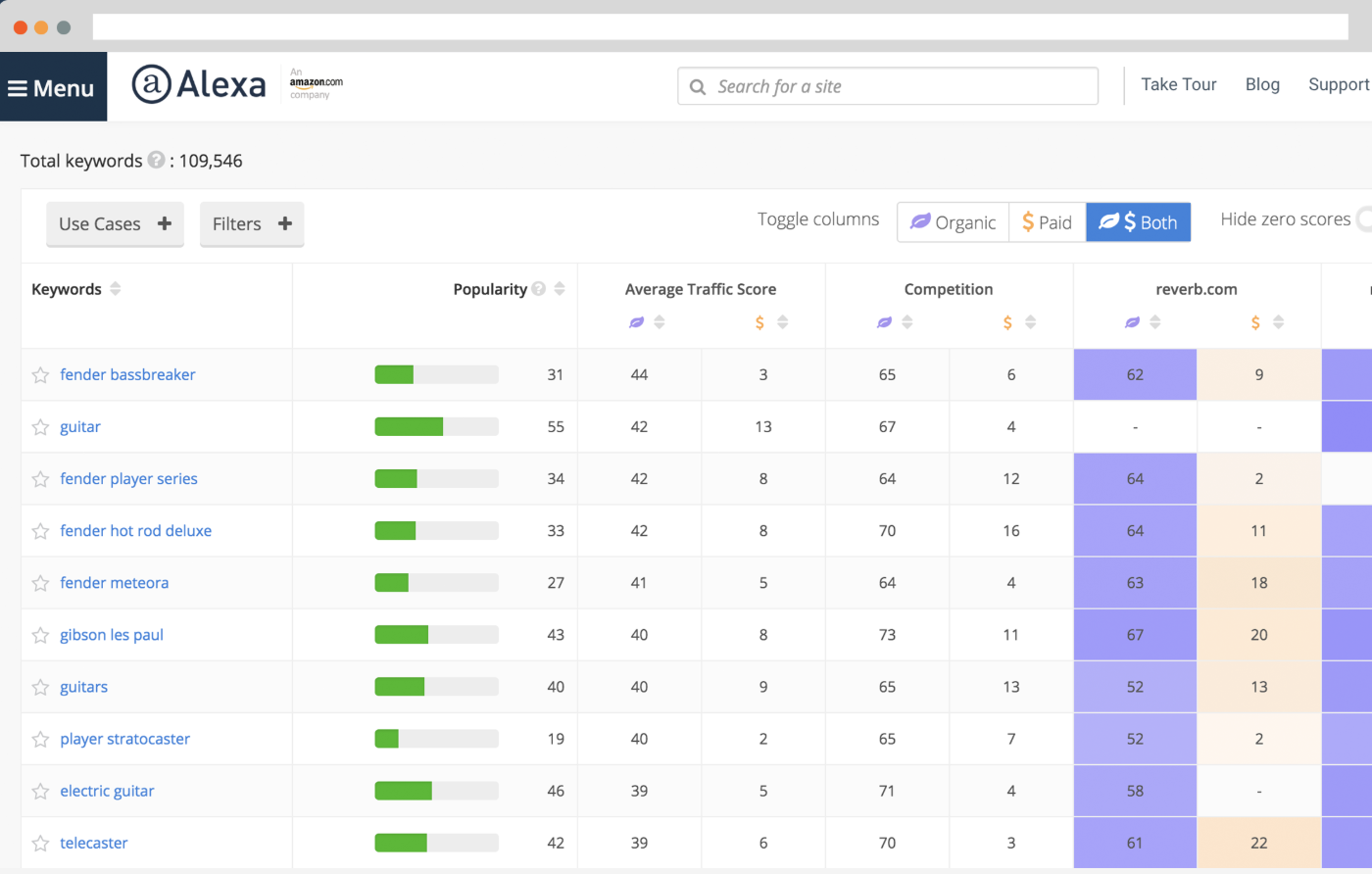 Alexa is an all-in-one tool for competitor research. The best use for Alexa is tracking international traffic because it has such in-depth knowledge on so many sites. It also will show you monthly searches, sources of traffic, keywords, and website comparisons. It also will show you significant data on demographics, locations, and full content audits.
Alexa offers a free 7-day trial or plans from $9.99 a month to $799 per month.
Open site explorer is a Moz tool that allows you to get a comprehensive analysis of any URL you enter. Open Site Explorer will you give a complete report on competitor backlinks, broken link opportunities, spam score of backlinks, domain authority, top-performing content, and more.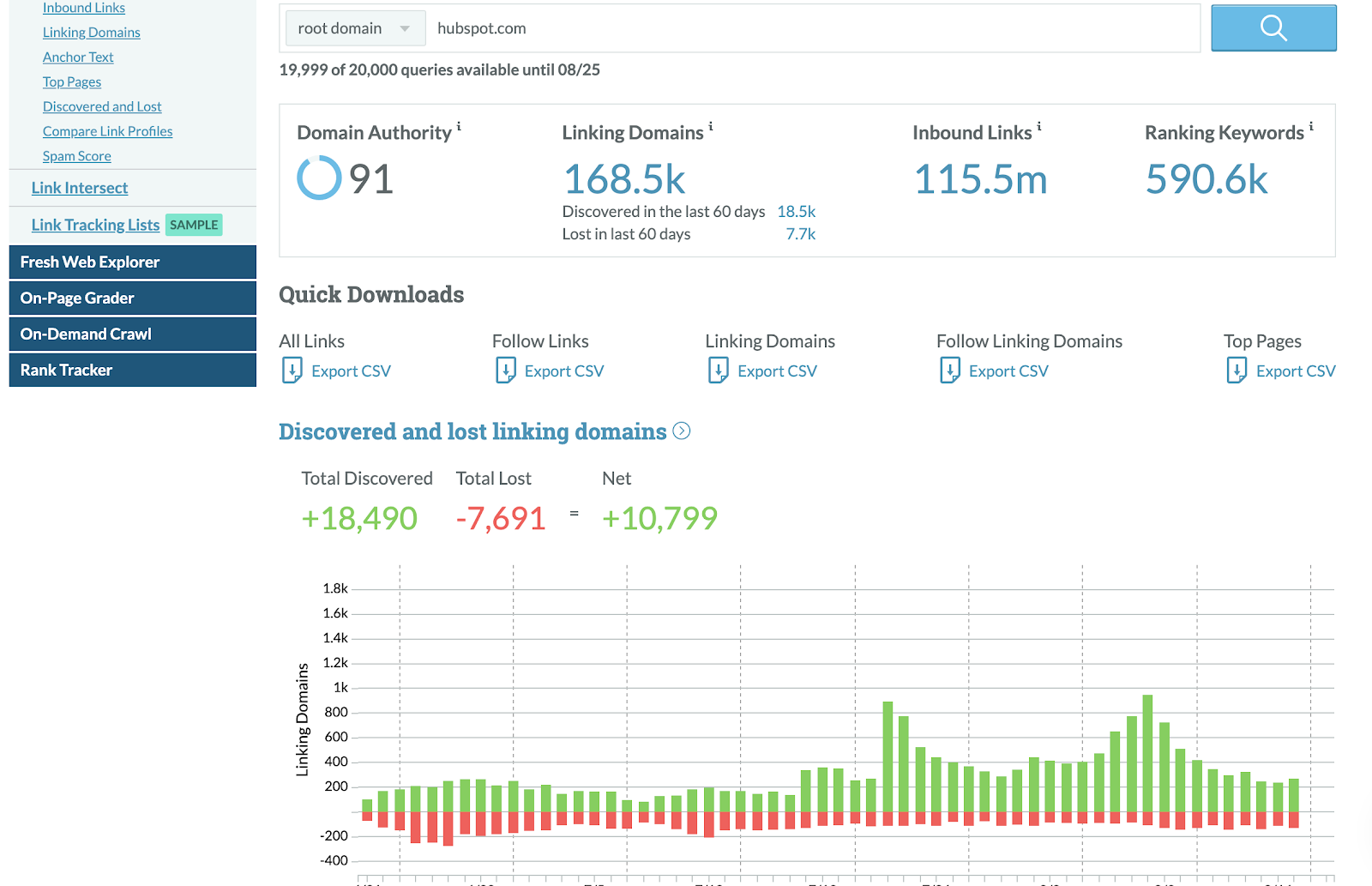 Buzzsumo is a tool that allows you to predict the success of the content you create accurately. It allows you to track how viral any piece of content is in any given industry or topic.
You can input a keyword and see the top articles for that topic. It will allow you to understand what your competitors are doing and determine your best course of action for content creation. You can search and content influencers if you see great content created in your industry as well as understand if any of your competitors' content have gone viral.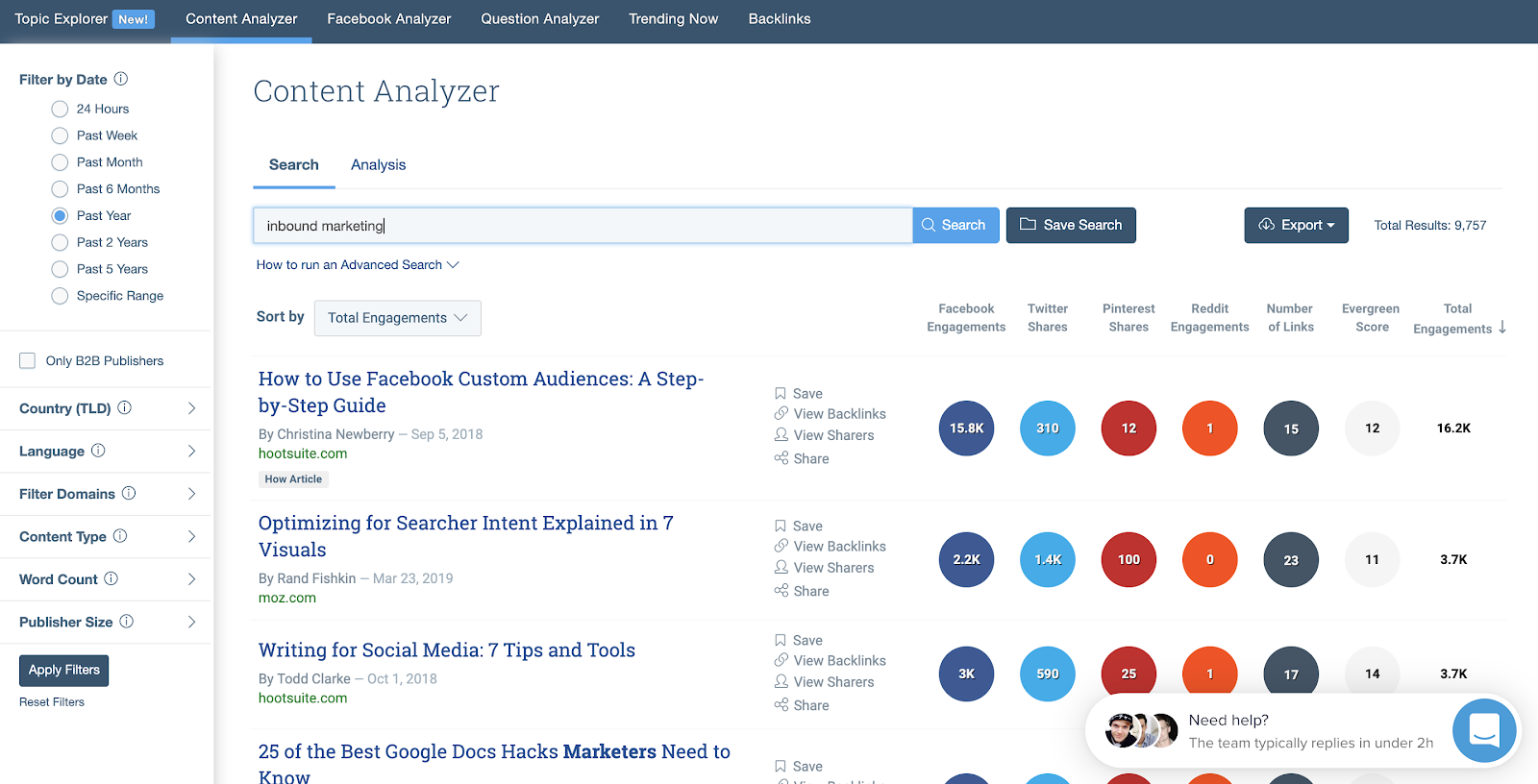 Buzzsumo is free for a limited amount of searches each month. The paid plans start at $79 a month and can go up to $499 a month.
AdBeat is dedicated to showing you actionable data for your company to understand the landscape of your competitors' ads and make real, money-making decisions.
You can get detailed information about your competitors' ads and ad performance. From the location of their engagements to the device, they were on. Without burning your budget on tested ads, you can learn from the market. You can even find competitors you didn't even know existed.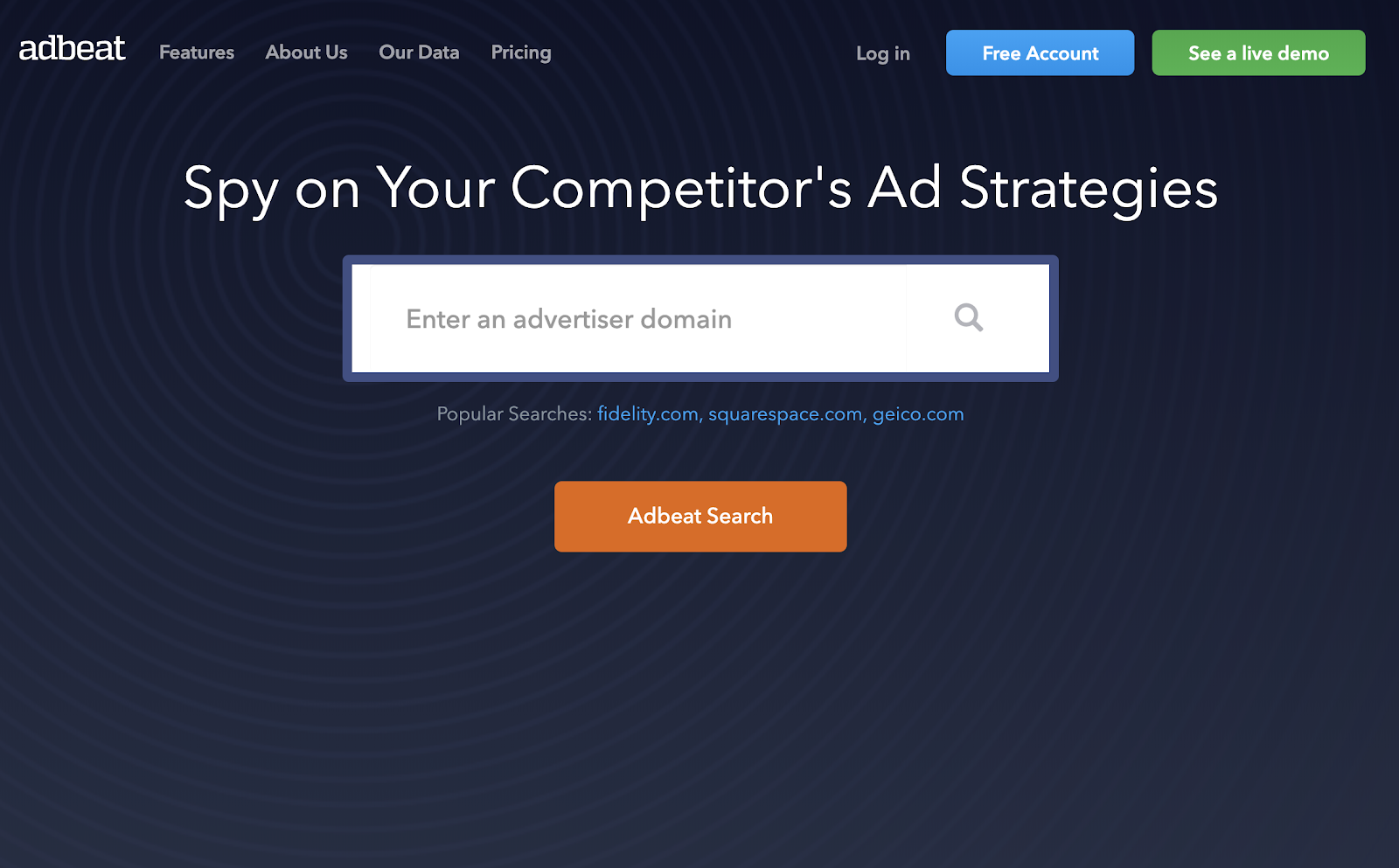 Pricing is broken out into three tiers starting at $249 a month and going up to enterprise, where you must speak to a rep to get pricing.
MixRank utilized the Google AdSense program to look into display and contextual ad campaigns. Google AdSense is a program run by Google through where website publishers part of the Google Network serve text, images, video, or interactive media advertisements that are targeted towards the site's content and audience.
MixRank will help you find successful AdSense campaigns from your competitors, giving you the insights you need to increase your ad efficiencies. It will also provide useful competitor data to help with your SEO. You can see your competitor's ad copy, their successes, and failures of ad campaigns and find where their ads are served.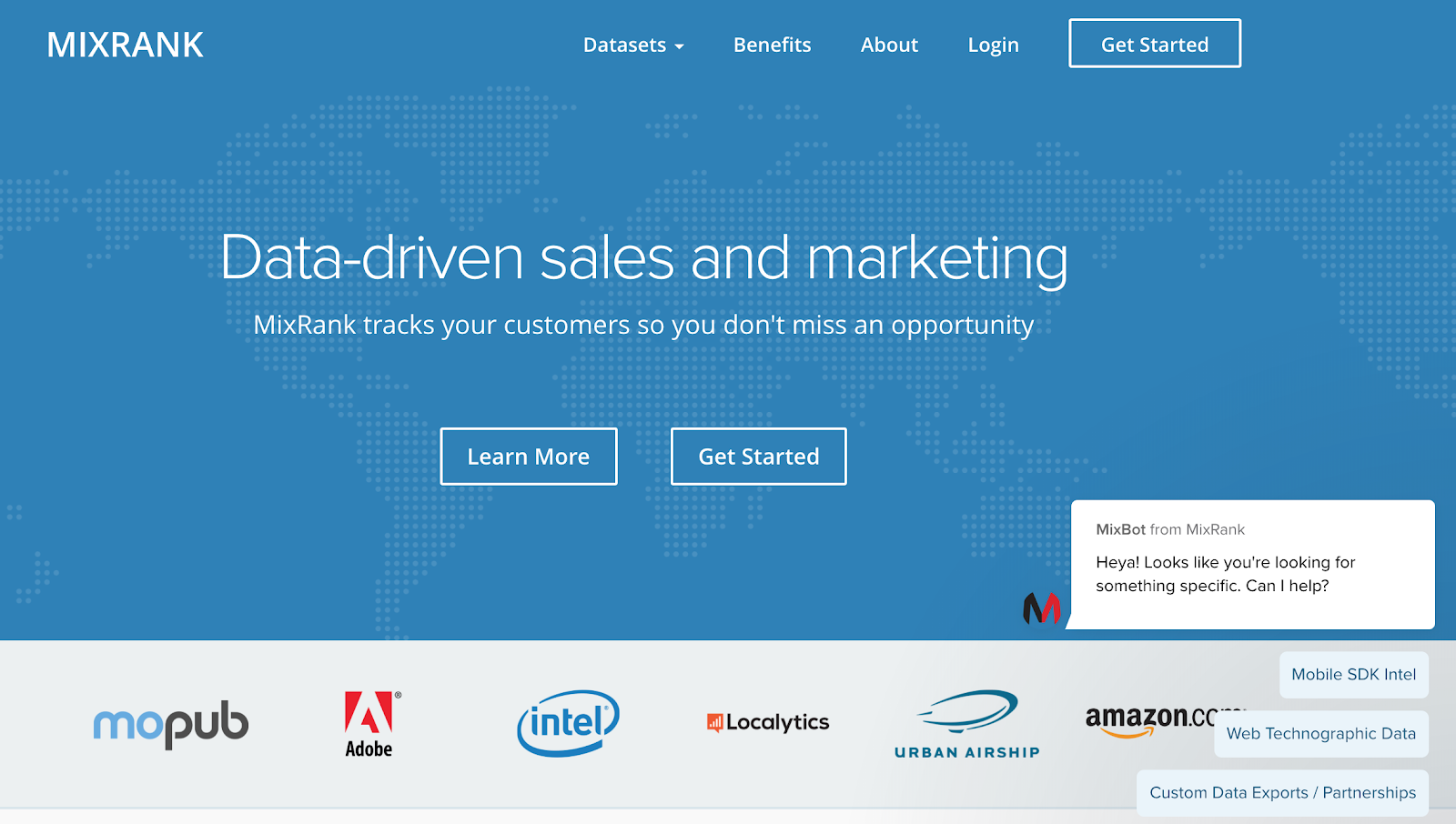 MixRank's pricing starts at $500 a month.
Ontolo's is best used for content marketing and backlinking. Ontolo pride's itself on incredible speed. You can perform market research on different topics, and Ontolo will pull thousands of pieces of content matching your search within seconds. You can identify what content performs well and who is engaging with the content.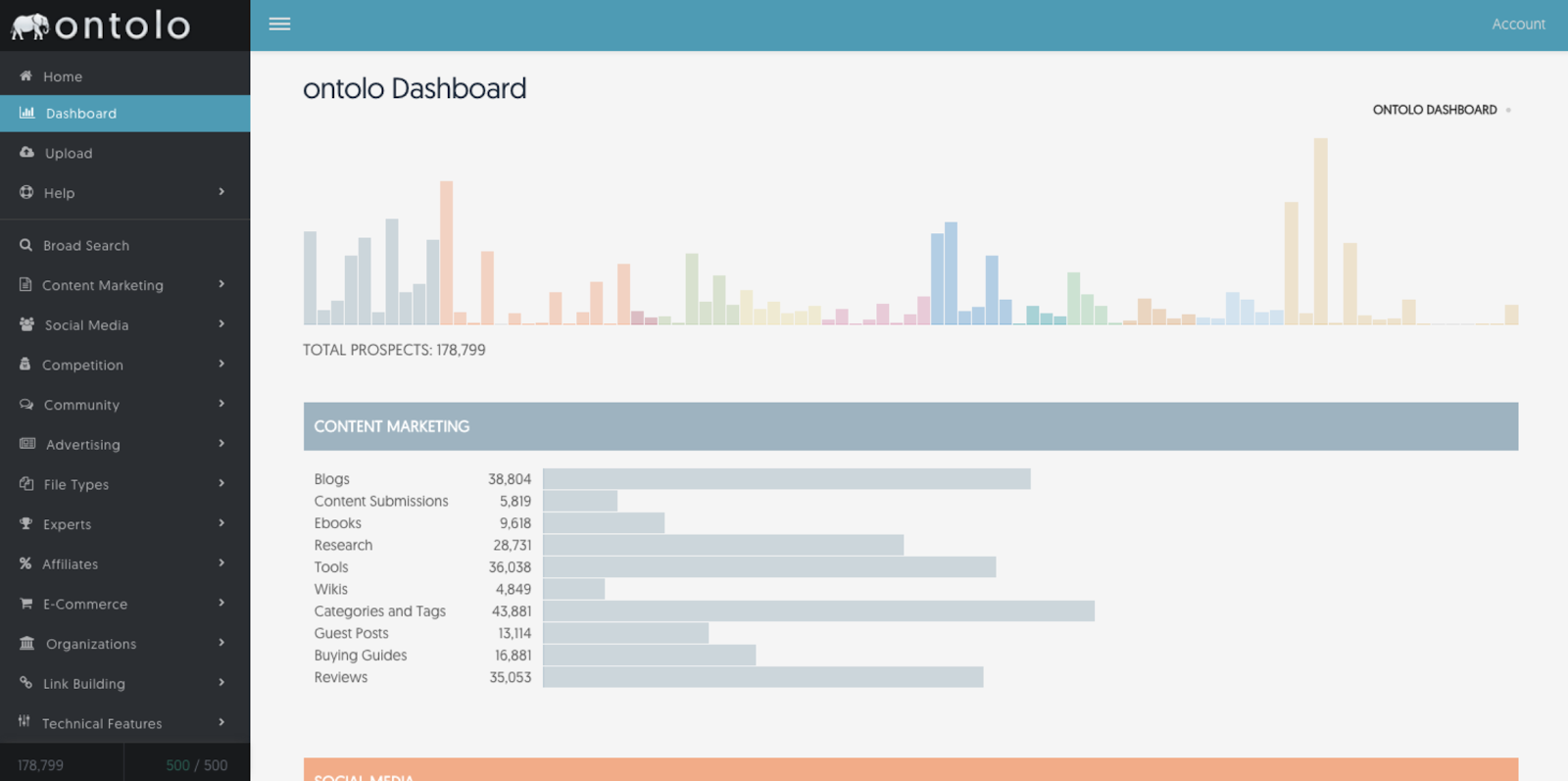 Ontolo's pricing starts from $97 each month and goes up to $297 a month.
Prisync is an e-commerce analysis tool that allows you to track your competitors' prices and product availability. So rather than manually checking your competitors, you can pull it into an easy-to-read report and know exactly where you stack up.
Using this insight you can adjust prices, run promotions, or change products based on the activity of your competitors.
Prisync allows a 14-day free trial then paid plans to start at $59 a month and go up to $229 a month.
iSpoinage allows you to see which of your competitors are conducting A/B tests. You can see into their campaigns the approach they are taking for A/B testing. If competitors begin trying something new, iSpionage will alert you in real-time, so you never fall behind.
You will also be able to see PPC keywords, ads, landing pages, organic keywords, and other competitors.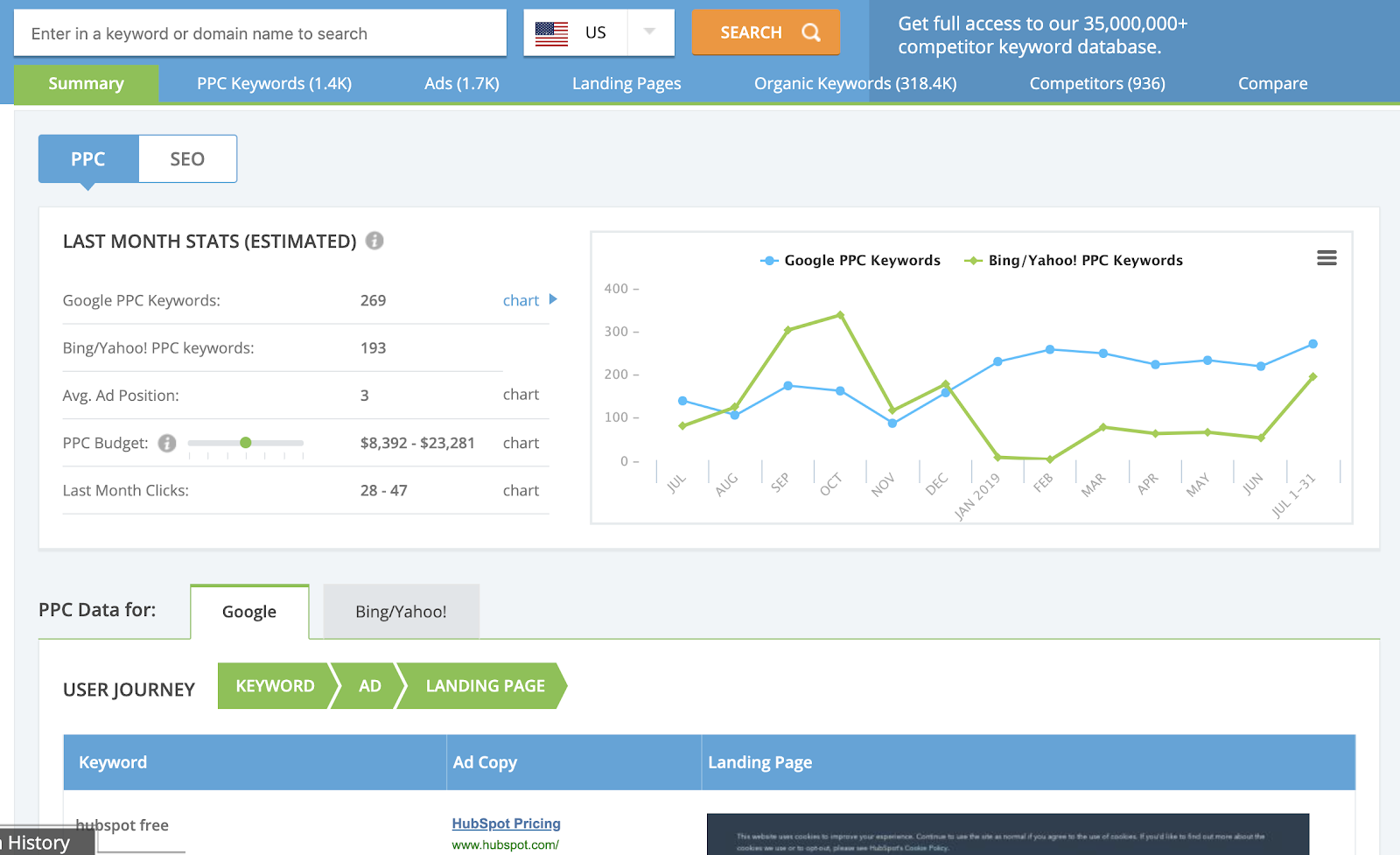 Pricing starts at $59 per month and goes all the way up to custom plans to fit any need.
Competitor Analysis Tools Are Everywhere.
There are plenty of tools, just like the ones we have listed above. The best solution for your business depends on your needs, budget, industry and competitor landscape. The 15 tools above are the ones that digitalJ2 has found to be the best for us and our clients, feel free to drop us a line if there are any other tools we should add to our list!