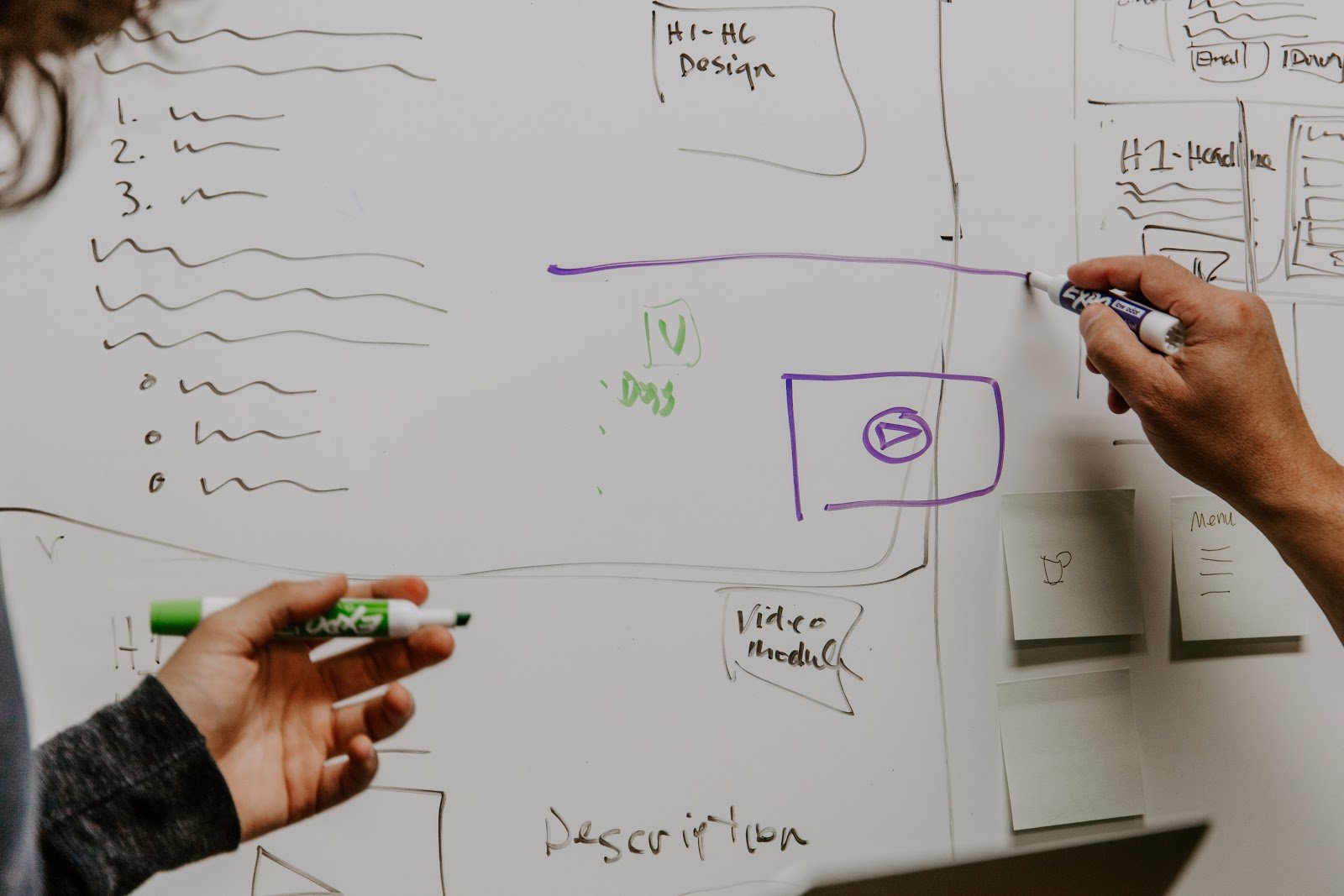 Everyone wants to go viral. But going viral doesn't pay the bills for businesses. Instead, it's important to invest in your business's long-term success: growing organic traffic.
Growing organic traffic doesn't just happen. You have to invest time, money, and resources into building an online presence worthy enough for Google to refer to it.
This can be done through different SEO tools (both free & paid), consistent website management, user experience improvements, and blogging.
In this article, we're going to focus on blogging and how to brainstorm the right blog topics to help grow your business's organic traffic.
Why Invest in Content Marketing?
There's a lot that goes into content marketing. It's more than just blogging on hot topics. It's about addressing consumer pain points in an honest and transparent way.
Currently, 88% of consumers conduct research online before making any purchasing decisions. If your website doesn't address the pain points of your ideal customers in a transparent way, the likelihood of them purchasing from you is slim.
However, if your business has pieces of content around the questions they're searching for—jackpot!
You then can be the recipient of benefits such as:
Increased ranking on search engines
Brand awareness
Increased traffic
Trust is built with the consumer
The more high-quality content you post, the more traffic you'll get and the better search engines will rank you.
Remember: This won't happen overnight. It varies, but you'll typically see your organic traffic grow within about six months.
Some businesses that commit to growing their organic traffic can see results as quickly as three months. It just depends on how competitive the digital landscape is for your industry and how much you commit to it.
If you aren't sure how to get started with content marketing, check out our blog comparing insourcing vs. outsourcing marketing content.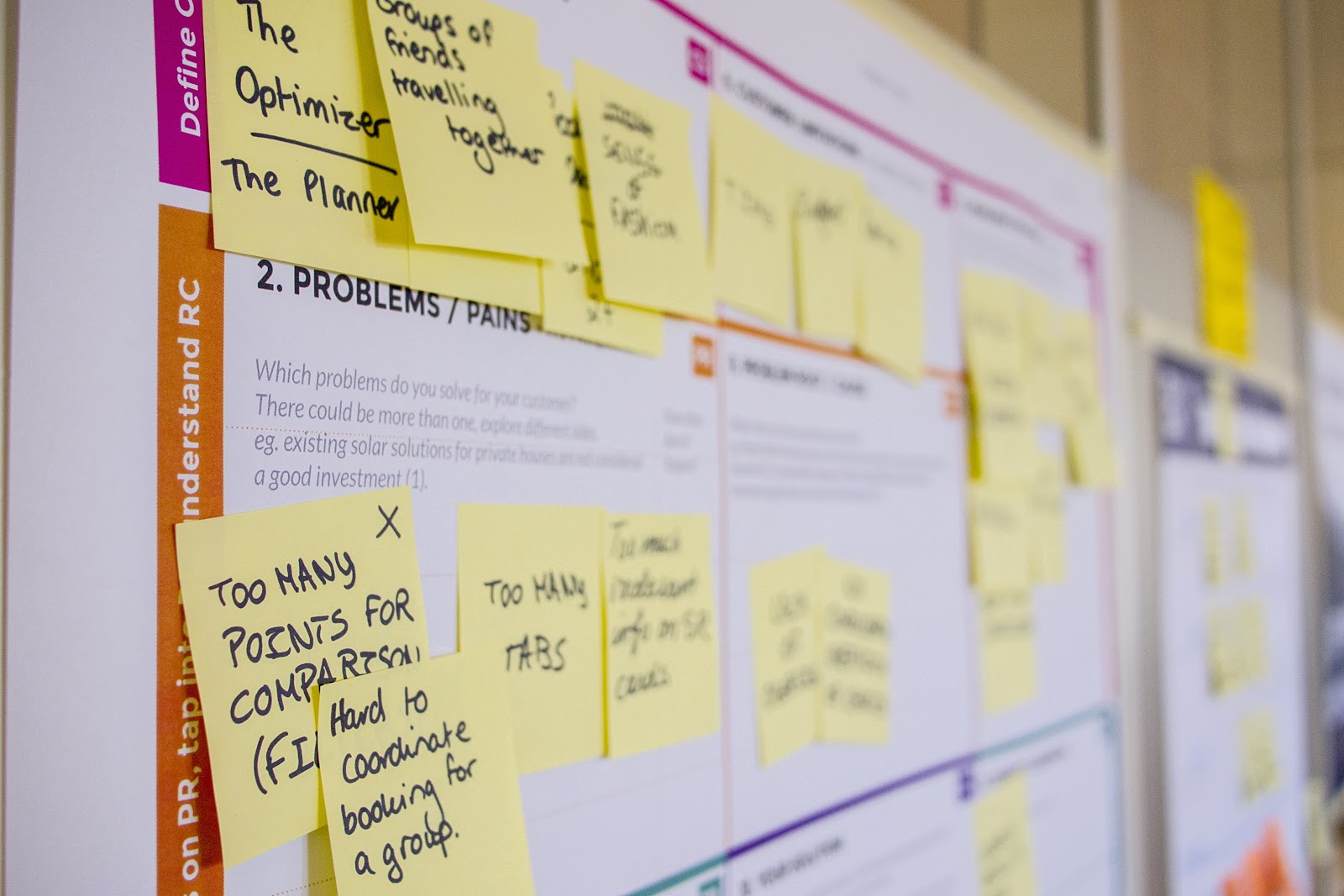 How to Brainstorm Blog Topics
Taking the time to brainstorm a blog topic can be what makes or breaks your content strategy. When you intentionally shift your mindset and start seeing through the lens of your buyer personas, you'll be able to brainstorm killer blog topics.
Follow the steps below to help get the most out of your blog brainstorming sessions.
1. Think of Your Personas
First things first: do you know your buyer personas? Put yourself in their shoes and try to really understand them.
What do they stress about? What types of articles do they refer to? Do they prefer long-form or short-form content?
Knowing what type of content your persona prefers is important because it will help guide you in creating the right type of blog.
For example, say you're a managed IT services company and your target persona is companies that struggle with in-house IT management. Your persona is Office Manager Owen.
You know that Owen typically doesn't know what he's doing and currently sources IT through a part-time, completely virtual service provider located in another country.
Owen has struggled with getting in touch with his third-party IT service provider and so takes to the internet to see if he can figure out the solution himself.
What types of questions does he have? What types of answers does he need?
Thinking through the issues he's going to face and the types of questions he's going to Google is key. By being there and answering his questions, he'll begin to rely on your business for information and build brand trust.
Then, while he's reading one of your blogs, he sees a CTA addressing his pain points. He's more likely to convert because he knows and trusts your business.
It used to be important to keep what made your business successful a secret. However, with the endless information accessible to consumers at all times, that's no longer the right way of thinking. If you don't provide the answers, your competitors will.
If Office Manager Owen is going to switch IT providers, he's going to research it in order to choose the right one. So you need to have everything he would want to know ready for him to read.
Keep this in mind with all of your different personas!
2. Make a List of Questions
This step leans into what step one mentioned. Think about if you were in your persona's shoes. What would you Google? What would you want to know? Where would you go to find that information? Would you glance quickly at an article or download an eBook?
If you're struggling to get the ball rolling with ideas, start actually Googling topics and questions. Then scroll down to the very bottom of the page and voila! Free popular blog topics to help you get you brainstorming.
Jot every topic down that you think could be helpful. Even if you end up scrapping it later on, it could be useful when we get to researching the keywords.
Make a long list and store it away somewhere safe. You never know when you're going to need to pull it back out!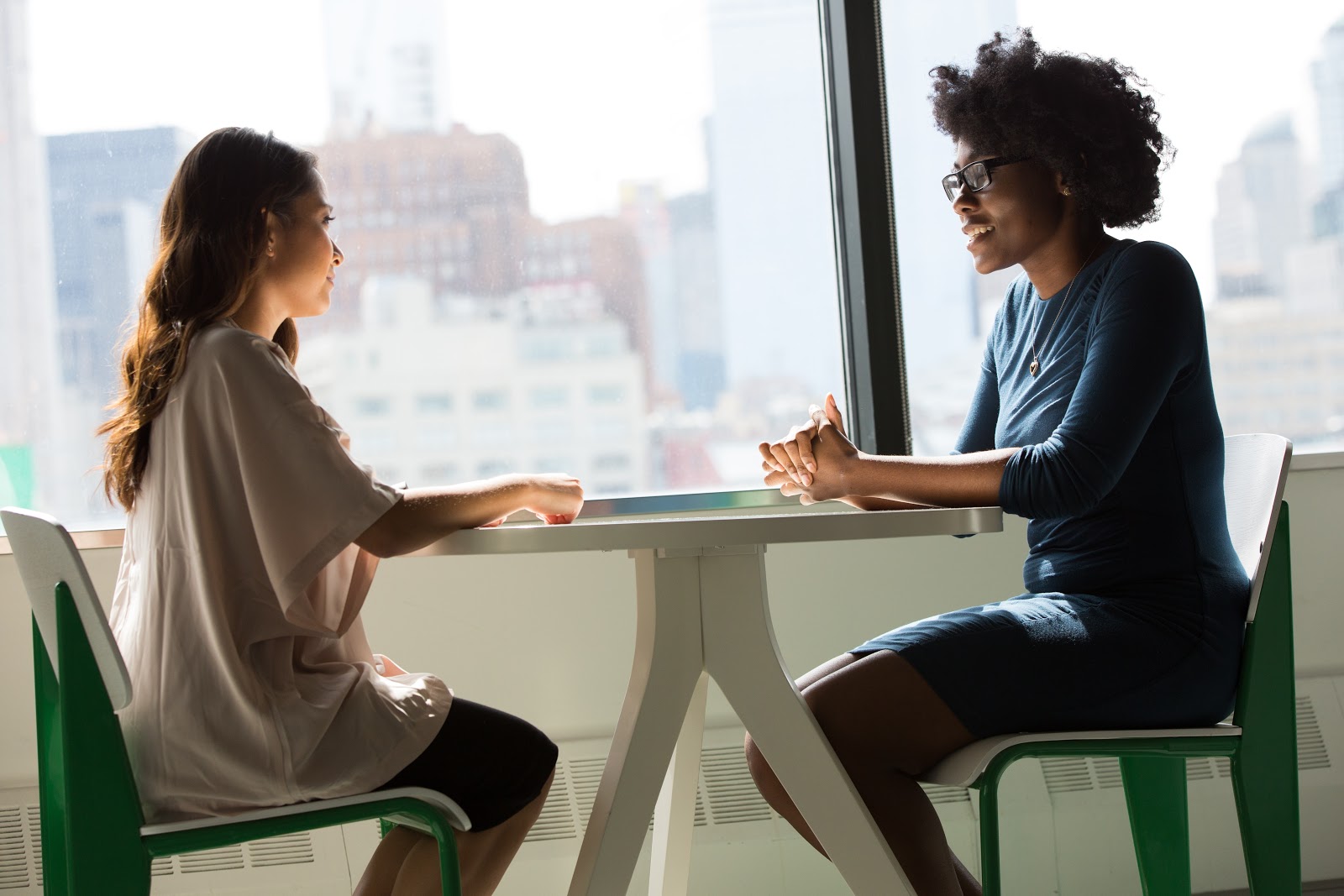 3. Pull In Other People
Being a digital marketing agency, our personas include people just like my coworkers. That gives me the benefit of being able to hold brainstorming sessions with my coworkers to simply ask, "What questions do you have as a digital marketer?"
That question right there has gotten me some of our most popular blogs.
The same applies to your business—think about your persona again. Do you have any friends, family, coworkers, acquaintances, or even Facebook friends in that role or field?
Reach out to them! Buy them a cup of coffee and just listen to them talk about their pain points, their questions, and what resources they use. Take notes and use those as blog topics.
If you don't know anyone in the industry and you're struggling to come up with blog topics, look to your sales and services team. Every day, your salespeople are out in the field answering questions and addressing the pain points of your personas and ideal customers. In addition, your customer service team is on the front lines fielding issues and questions that current customers are facing.
These are free, helpful, and personalized resources right at your fingertips! All it takes is asking the question, "What kind of questions have you received?" Then, just listen! They will flood you with blog topics that you can use for months.
PRO TIP: If you decide to pull in people from your sales and/or services team, make sure to be prepared to run it in order for it to actually be successful. Also, when you close, encourage them to email you with new questions/ideas whenever they have any. This could help source blog topics for a long time, as long as they feel comfortable enough to actually email you ideas they have and questions they hear.
4. Prioritize Your Topics
Staying in the mindset of your persona, go through your list of topics and put a star next to the ones you think are interesting.
Keep in mind the pain points they have, questions they'd Google, and if it's something you would actually be able to write about.
For example, sticking with being a managed IT service provider, say you have a list of 26 blog topics you've gathered. You've got topics around COVID-19, cybersecurity, remote work, and HIPPA compliance.
You then notice ten of the topics revolve around cybersecurity and you already have an offer around a free cybersecurity assessment—add stars next to those topics.
Four of them are around COVID-19. If your business has nothing to really say about COVID-19 and it'd be a blog you wrote just to talk about it, then don't star it. Plus, sometimes with hot topics (like a pandemic), you can't say much due to liability and risks.
Just go through and prioritize the topics you think may work. Don't delete or erase any of the ideas you wrote down; just note the ones you like the most.
5. Conduct Keyword Research
Lastly comes the most tedious (yet fun) part: keyword research.
Keyword research is the foundation of having a great blog, but many people tend to skip this part. However, in order to know what you could even rank for, you have to conduct keyword research!
There are tons of different free & paid tools you can use depending on your budget.
If you're new to keyword research, check out Moz's Keyword Explorer. It's easy to understand, free to use, and quick to pick up.
If you're looking for something with more information and data, check out Ahrefs Keyword Explorer. This will provide you detailed information about your keywords along with resources on the topic.
Then choose the blog topics that you can actually rank for.
If you aren't sure how to determine what your website ranks for, type in your URL to Moz's site audit. They will tell you your domain authority, which will help you know how much "power" you have in search engines.
Doing this can help narrow down your blog topics to a realistic, achievable list.
PRO TIP: if you're looking for a phenomenal free online resource with SEO tips and tricks, I highly recommend spending time in Ahrefs Academy. They break everything down into digestible and engaging videos.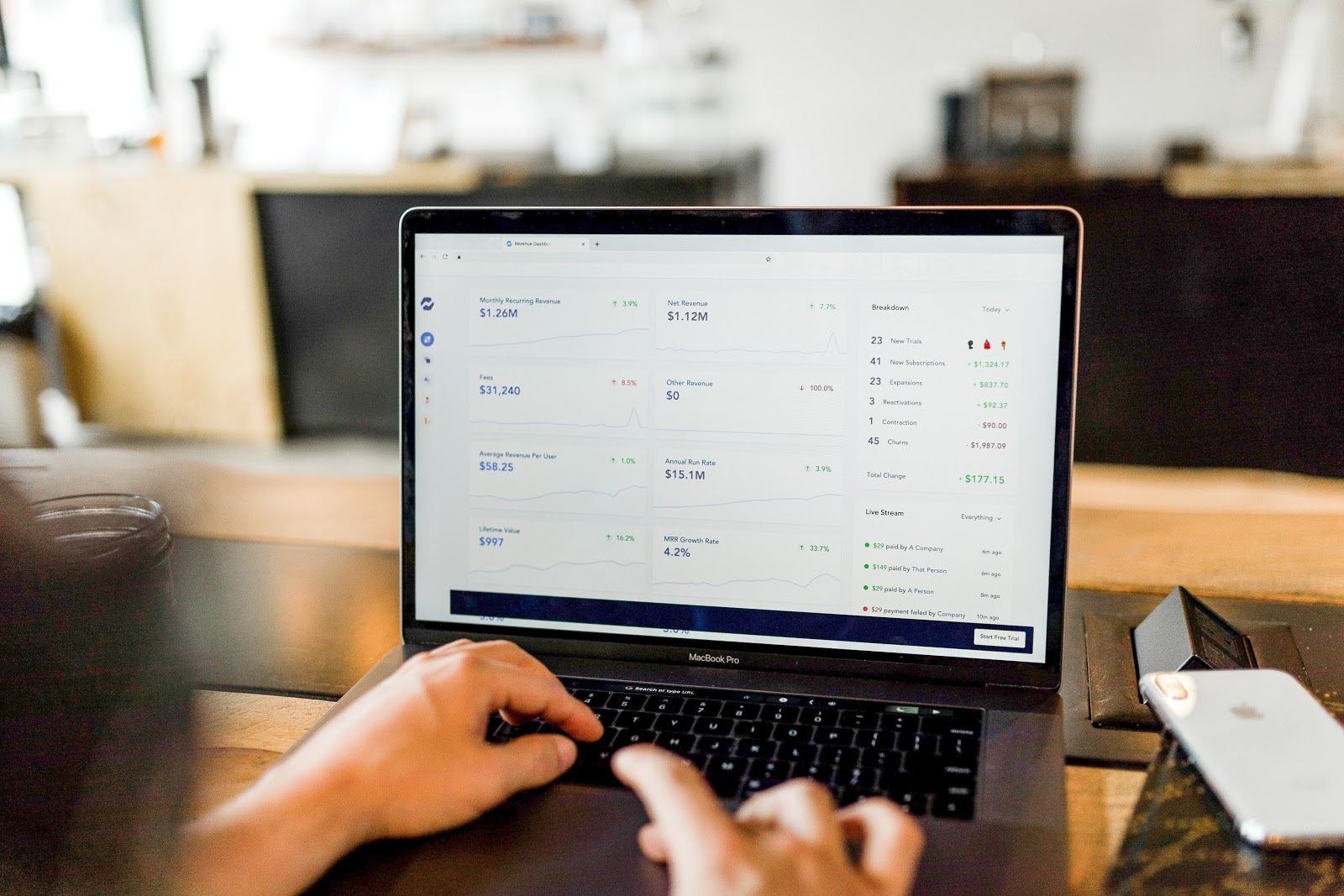 How to Tell if a Blog Topic Will Grow Your Organic Traffic
If you've been in marketing long enough, you know that SEO and organic traffic are the keys to long-term success in digital marketing. Since it's such a competitive and ever-changing landscape, sometimes it feels like you're just shooting in the dark.
This is where keyword research comes into play. The only real way to make a strategic and educated decision on blog topics is to take the time to conduct research on the blog topics you brainstormed.
If you choose a topic that has 200 blogs already written about it from credible sources such as HubSpot, Neil Patel, and others, the likelihood of your blog ranking high on search engines is low.
However, if you choose a different keyword around that same topic that only has 58 blogs written about it, but none of them are big or credible sites, you're likely to rank high.
So again, this is where planning, goals, and patience is important. If you really only want to write blogs about competitive topics, it can take a long time before your blog ranks. However, if you write blogs about more accessible and less competitive topics, you will rank higher quicker.
How Can Blogging Grow My Business?
Getting into the organic traffic "game" is simpler than it looks. All it takes is a commitment to creating consistent and high-quality content, choosing the right blog topic, and patience.
There will come a time when you write a blog you're really proud of. You'll have done your research, have your resources, and it will technically be a formula for a successful blog, but it flops. There's no logical reason, it just gets little to no traffic.
These are the moments it's easy to get discouraged. I urge you to push through!
In a few months, you'll see traffic pick up and begin to notice trends. You'll learn more about what blog topics people are actually engaging with. Use that data to fuel your next content strategy.
If you spend the time brainstorming blog topics that your personas will actually read about, you'll see results. Organic traffic may take time, but it will ensure your business's success long-term.
The time, effort, and wait will be worth it once you start to see your business grow.