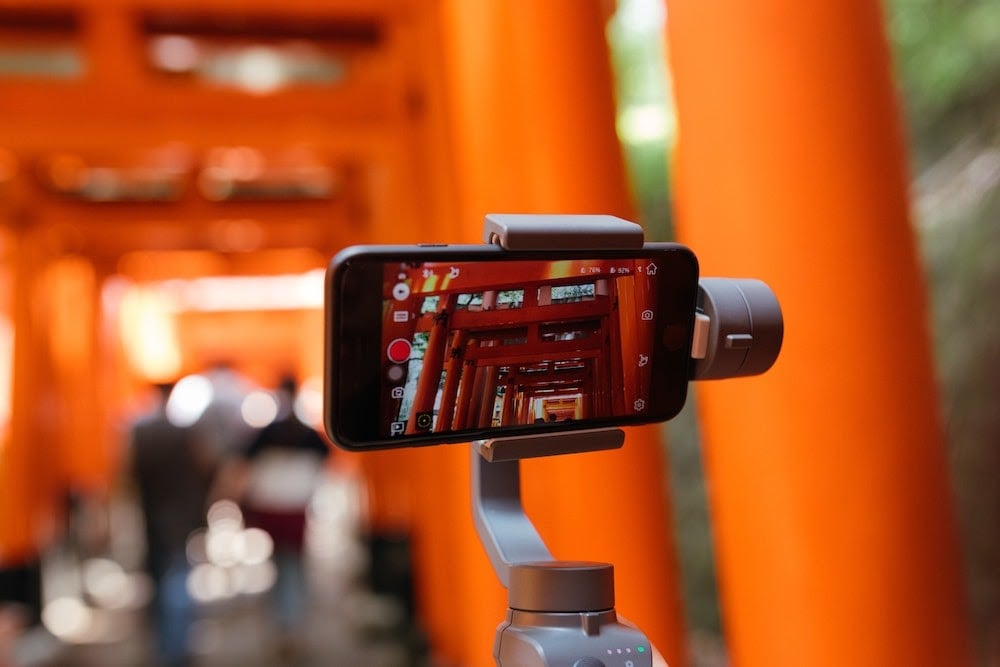 People love videos.
Consumers watch video clips on their phones, tablets, computers, TVs—anywhere there's a screen. And let's face it, these days, we're all surrounded by screens.
So why not use video marketing as a way to get in front of your target audience and show them what you have to offer? You don't need to hire a huge production crew or have a big budget to work with. You can do it yourself.
Seven Questions to Ask Before Making Marketing Videos
Here are seven questions to ask yourself as you start video marketing, including consideration of who you're talking to, what you're trying to say, and how you want to say it.
Who Is My Audience?
You have to figure out who needs to hear your message before you can decide what your content entails. Focusing on a core buyer's persona will allow you to tailor your marketing video's format, messaging, and content to meet their needs.
What Is Their Problem?
Your buyer's persona should have clear pain points that your product or service addresses. Your marketing video must talk about their issue and explain how your company can solve their problem.
What Is My Budget?
It's best to know upfront how much money you have to spend and what exactly you want to splurge on. Will you need to hire anyone to be in the video? Do you have to buy new equipment? Are you planning on building a studio?
Once you determine your audience, their problem, and a budget, you can move on to the finer details of making your marketing video.
What Is My Video Type?
There are many video types to consider. Which one you choose depends on the marketing goals you want to accomplish.
Demo Videos
A demo video shows your product or service works. It highlights key benefits and typically includes a call-to-action (CTA) at the end.
Brand Videos
Brand videos are used to generate brand awareness and increase traffic. They're usually part of a larger advertising campaign that's focused on the company's mission.
Event Videos
An event video includes scenes from an industry conference, networking event, or fundraiser that your business attended. It tends to document an experience.
Expert Interviews
Expert interviews are a great way to establish your company as an authority in your field. They build trust with your audience and deliver value.
Educational or How-To Videos
An educational video gives your audience information they want to know. It can either teach viewers something new or build on knowledge the audience has.
Explainer Videos
Explainer videos help your audience understand why they would benefit from your product or service. You may focus on a fictional journey of your buyer's persona.
Animated Videos
An animated video is good for difficult concepts that are best explained with strong visuals. It also allows for creative freedom.
Disappearing Videos
Disappearing videos started with Snapchat, but other social media got in on the trend with Facebook Stories and Instagram Stories. These videos create urgency.
Case Study/Customer Testimonial Videos
A case study or customer testimonial video can move your target market further into the buyer's journey. Satisfied, loyal customers are your best advocates.
Live Videos
A live video lets your audience have a behind-the-scenes look at your company. This type of marketing also attracts higher engagement rates.
Virtual Reality (VR) and 360° Videos
Virtual reality videos give viewers the power to navigate and control their own experience. Your audience will feel as if they're physically at a location or event.
Augmented Reality (AR) Videos
An augmented reality video allows users to explore your product or service. For example, an AR video may let you try on different styles of eyeglasses.
Personalized Messages
Personalized messages can help improve trust and loyalty among your audience. These videos may be in response to someone's inquiry or customer service request.
Which Platform Should I Use?
After you've chosen a video type, it's time to pick a platform that best targets your desired audience and fits your marketing goals. Social media offers various benefits.
Facebook
With Facebook, you can run targeted video ads to get in front of your audience. You may also add a Featured Video to your page to showcase your business.
Instagram
Instagram uses the same ads manager as Facebook, so you can run campaigns here, too. Instagram Stories offers viewers a quick way to catch up on your brand.
LinkedIn
You can post your marketing videos on LinkedIn organically or run them as video ads. This platform is good for B2B companies that are selling to other businesses.
Twitter
Twitter is a great way to join existing conversations and get new discussions started. To get your video in front of a wider audience, you'll want to use relevant hashtags.
YouTube
YouTube is the largest video-hosting platform. It lets you build a dedicated audience of subscribers so people who see your video are more likely to view others.
Snapchat
When it comes to marketing, Snapchat has less competition and more opportunity than other platforms. The content is engaging and there's no cost to use this tool.
Whichever platform you go with, make sure your marketing video is mobile-friendly. Use text so the video can be understood when sound is off, tailor your video for the small screen, and preview the video on a mobile device.
What Equipment Do I Need?
Now, let's take some inventory. What equipment do you need to make your marketing video happen?
Camera
Smartphones are able to record clear, high-quality HD videos, so you don't have to buy an expensive camera if it's not in your budget. However, using a digital single-lens reflex camera (DSLR) will give you control over manual settings. You'll also want some sort of tripod to get the steadiest shot and SD cards for storage.
Lighting
If you're shooting your marketing video indoors, you'll need the appropriate lighting. To achieve three-point lighting, you'll need three light stands: one for key light, one for fill light, and one for backlight. Don't forget extension cords and a few clamp lights with bulbs.
Audio
Smartphones and DSLRs have internal microphones, but they're not great. There should be options out there for either device to enhance your audio capabilities. Look into lavalier microphones, shotgun mics, and even microphones that can mount on top of your DSLR.
Editing
You will not be able to shoot your marketing video in one take. That means you need to be able to edit clips, add music, insert narration, etc. with software. For example, iMovie is a free option to start with if you're using an iPhone. Adobe Premiere Pro has a customizable interface and advanced tools, but it will cost you.
How Should I Measure Success?
Finally, you want to enjoy the fruits of your labor. How are you going to determine whether your marketing video was a success? Here are a few metrics to consider.
View Count
This is your reach. It's a great metric to measure when trying to increase brand awareness and reach as many people as possible. But remember, each platform measures differently. A view might take between three and 30 seconds to count.
Click-Through Rate (CTR)
CTR shows how helpful your video is at persuading people to take the action you want. It's the number of times your CTA is clicked divided by the number of times it's seen.
Conversion Rate
The conversion rate translates to the number of visitors who took your desired action divided by the number of clicks on your CTA. This metric lets you see how well you're moving prospects through the funnel.
How to Start Making Your Own Marketing Videos
Now you know seven questions to answer as you start video marketing and what the process is like.
To be successful in making your own marketing videos, you need to zero in on these areas:
Audience
Problem
Budget
Video type
Platform
Equipment
With today's technology, it's fairly easy to create a good video with high-quality content that will attract, convert, close, and delight your audience. Good luck and have fun!