What Is A Marketing Strategy?
Put simply, a marketing strategy is a plan of action that is designed to get in front of your ideal target market, relate to their challenges and connect them to your solution, so that you can win their business and grow your sales.

Why Having A Marketing Strategy Is Important
Marketing is what fuels a business's growth and can make or break its success. You can have the best idea, product or service, but if you cannot market and communicate why that matters to your audience, then your customer acquisition will suffer.
Those who have one are always more successful than those who take a 'fly by the seat of your pants' approach to marketing – with no plan, research, or consensus behind their tactics.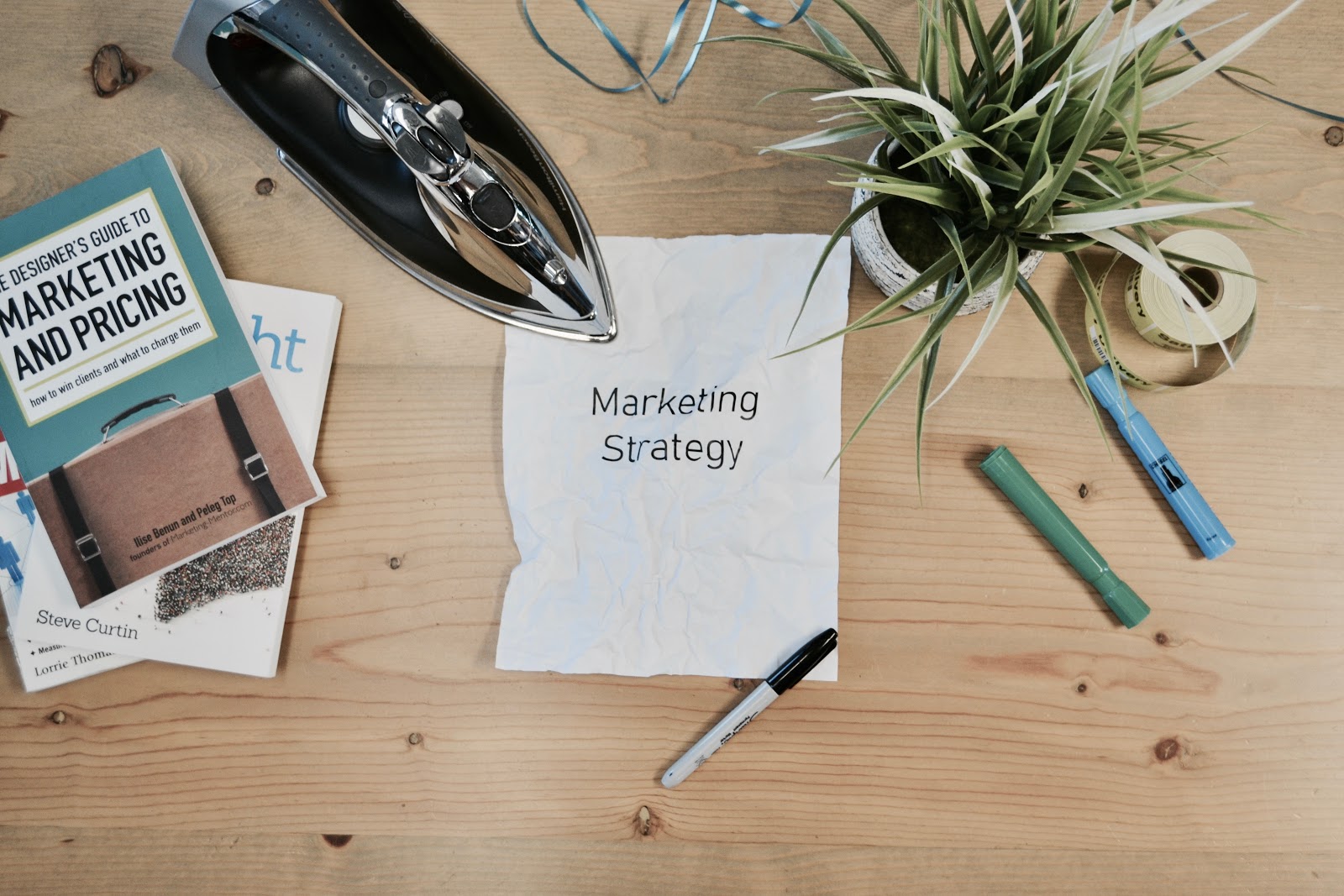 What Is The Purpose Of Having A Marketing Strategy?
A marketing strategy focuses on finding, winning and keeping customers.

A digital marketing strategy is a comprehensive document that helps guide the direction that your marketing should take.
A comprehensive marketing plan should also spell out all the tools and tactics you'll use to achieve your revenue goals.
It is the roadmap that anyone on your team can refer to; it serves as a way to maintain focus and shows how the tactics work together to drive toward the overall big-picture goal.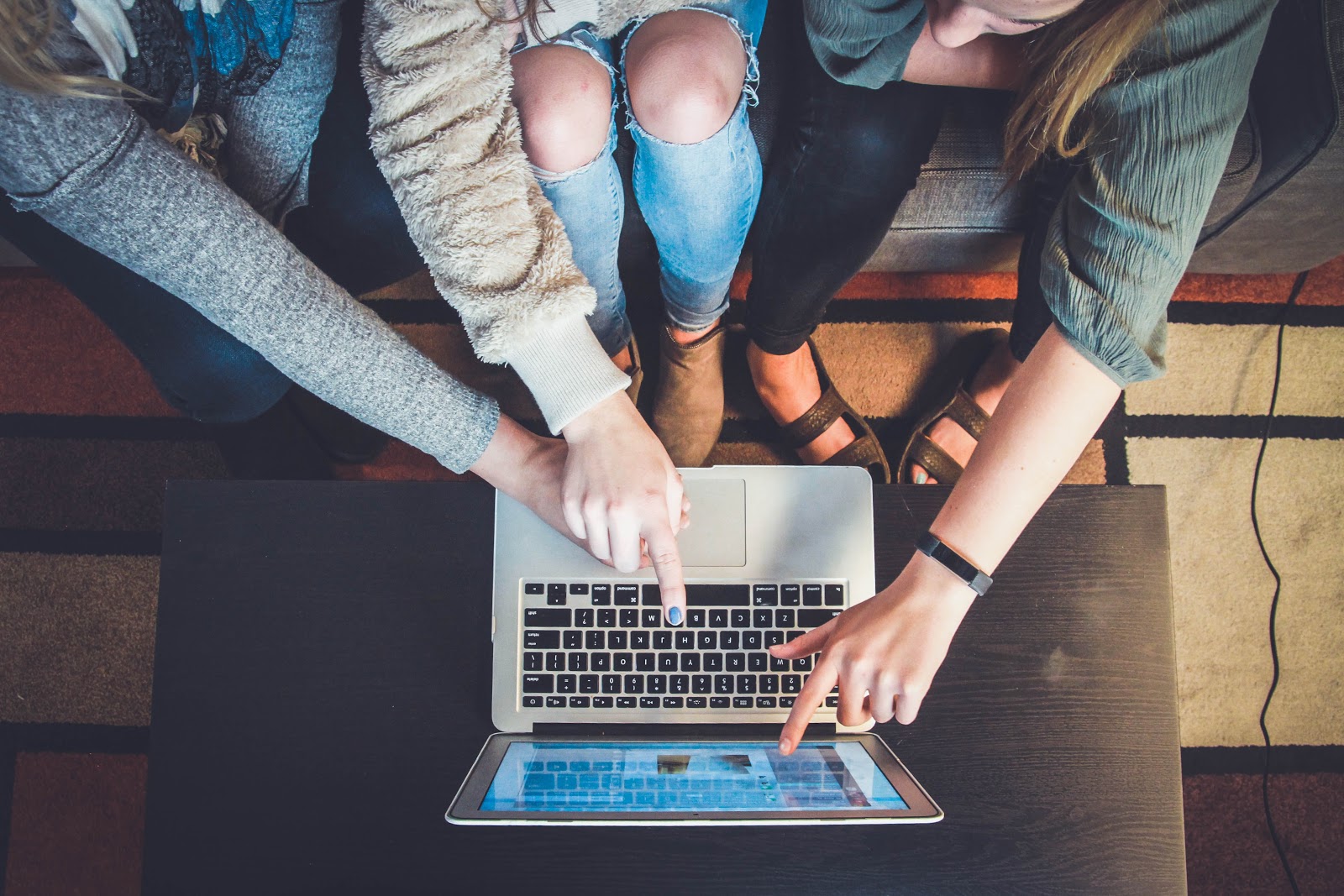 How Do Marketing Strategies Attract Customers?
Marketing is all about effective communication.
A good marketer is an effective communicator. They can identify and relate to their customer's goals and challenges, reflect the 'story' in their head, build trust and very clearly communicate their value to their customers. They can offer an aspirational identity to their customers - take them from where they are to where they want to be.
In order to be 'strategic' you ideally need to see the whole picture, to know what you're working with, to understand on a very deep level how you can provide value at the end of the day that drives your business forward.
It is an opportunity to define and clarify your value propositions, your target buyers and what's important to them and where you can find them - so you can start a conversation that can lead to a relationship and hopefully a long-term happy customer that then refers other business to you.
It is an opportunity for you to figure out how you can serve as their Guide in solving a challenge or achieving an outcome.
What Are Some Types Of Marketing Strategies?
There are a number of strategies that can be implemented, it just depends where in your sales funnel do you have bottlenecks. But first, you need the data to inform what your sales funnel even looks like.
Let's take a look at an example of a funnel from a visitor all the way down to the customer.
In this instance, Company ABC's visitor-to-lead conversion rate is only .59%. We know a healthy rate is between 1-3%.
Thus, we would brainstorm for a strategy to optimize capturing and converting traffic coming to the site.

If we focused on increasing the website traffic by 20% and increasing the visit-to-lead rate to 1.5% from 0.59% by adding more TOTF and MOTF offers, we would increase the revenue of this funnel by 240% ($3,400,000).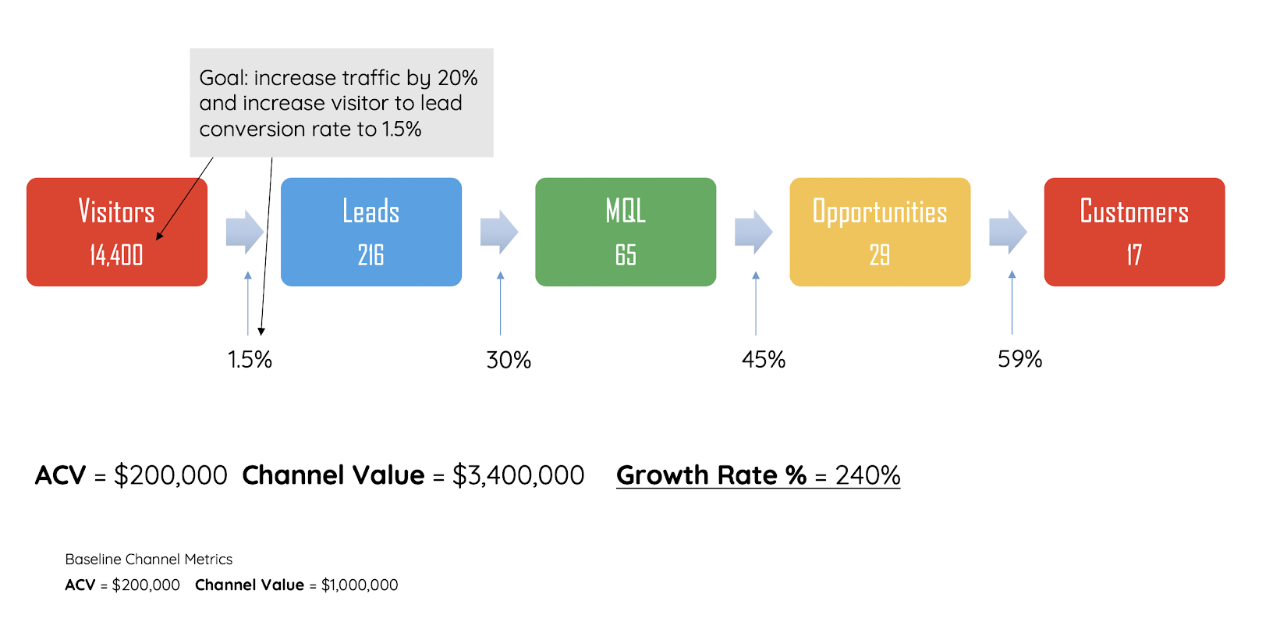 What Is The Most Effective Marketing Strategy?
There is no one size fits all marketing strategy. What works fantastic for one type of business may flop in another type of business. Every business has different products, services, audiences, and goals.
So what are some universal principles to follow that will more than likely result in more sales?
Establishing yourself as an educator with the goal of helping customers make the best decision for them via TAYA principles
Adding value first
Understanding your customers deeply

What Are The Steps To Building a Successful Marketing Strategy?
Building an effective marketing strategy can sometimes feel a little overwhelming. Where do you even start? What should you consider?
That is why we created this step-by-step guide of important elements that need to be completed in order to put together a comprehensive marketing strategy.
Understand Your Unique Positioning in the Marketplace
Do Your Due Diligence
Define Your Business Goals (what you want to achieve)
Craft Your Messaging
Win Trust; Become a Thought Leader In Your Space
Choose Your Communication Channels
Capture and Convert Traffic
Feed the Marketing Flywheel
Before you can sell anything, whether it's just an idea or an actual product or service, you need to really think through why your organization exists in the first place. You may know what that might be in your head, but have you clearly articulated that on paper?
What need do you meet in the marketplace? What challenges do you solve and why does it matter? Go a few layers deeper by asking 'why' to get a deeper clarity behind why your business does what it does.
All too often, a business will know the problem they solve and how they solve it, but not necessarily spend time digging deeper into why that matters. Why should your customers care that you solve this problem for them?
Simon Simek, for example, encourages businesses to start with filling in the blanks to this simple WHY statement format:
TO ____ SO THAT ____.
The first blank represents your contribution — the contribution you make to others' lives through your WHY. And the second blank represents the impact of your contribution.
Then, dig a little deeper. After that statement, ask yourself 'why' again. Do this 5 times to get to the root of why you do what you do.
While you peel the layers of the onion, you will gain better clarity as to why your product or service matters on an emotional level to your customers.
Understand Your Environment & Competition
Understanding where you find yourself in the environment and how you stack up against your competitors will help you gauge where you are and how far you have to go. Competitor research is an essential step of any marketing strategy.

You can take insights from what your competitors are doing well and apply it to your own marketing. By the same token, you can also create marketing strategies that take advantage of your competitors' weaknesses, make you stand out in the marketplace, and improve your company's performance.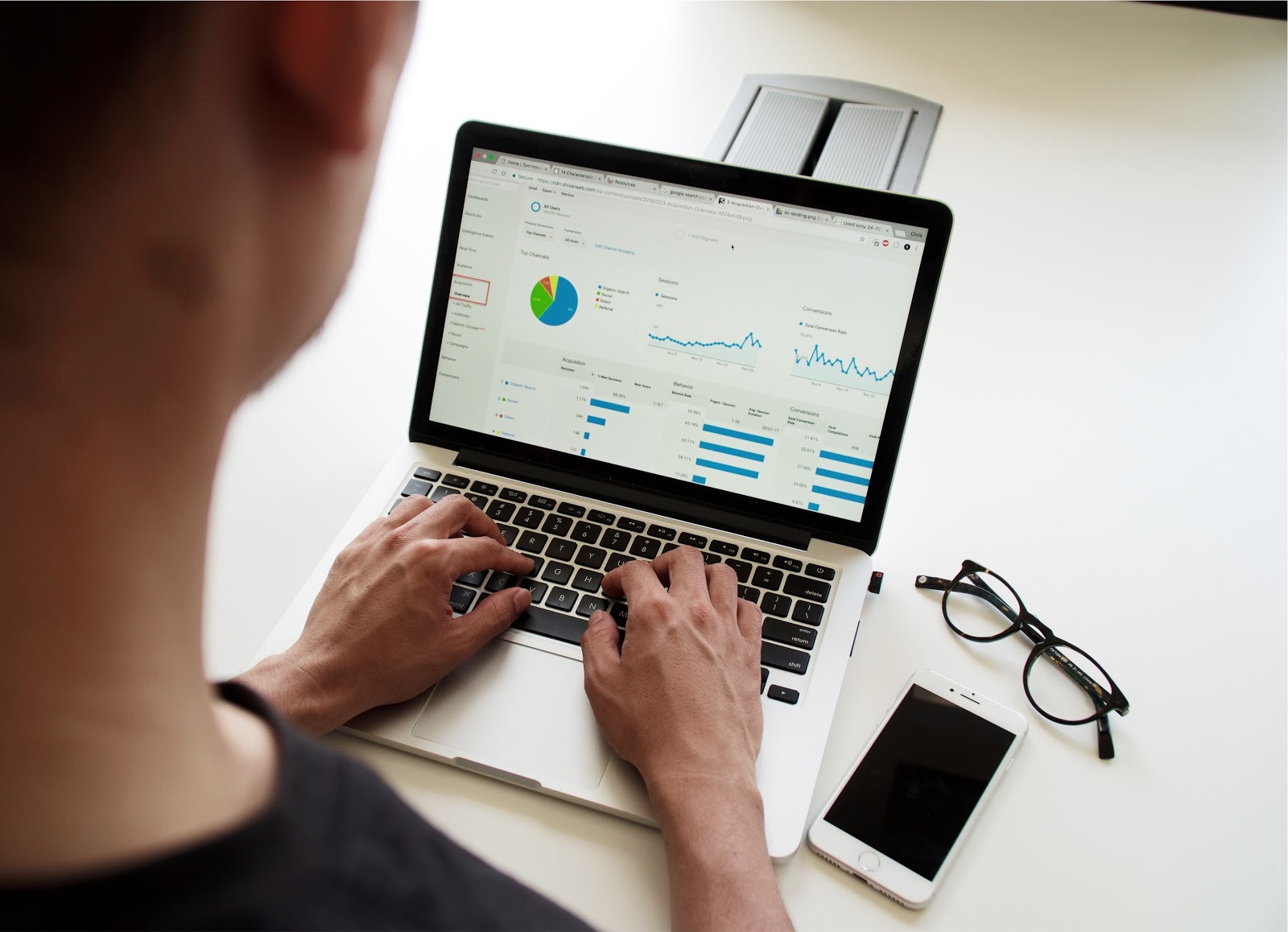 To make your competitor analysis truly useful, it's important to:
Select the right competitors to analyze
Know what aspects of your competitors' business are worth analyzing
Get the tools you need to look at the data
Distill what you find into insights that can improve your own business
Competitor Research Tools
Some useful tools in this process include the following:
Understand Your Target Markets
At the heart of any successful marketing campaign is a deep understanding of your customers.
Who are they?
What do they want?
What's holding them back from achieving what they want?
What are their pain points, their fears and reservations, their desires, their aspirational identity? What does their day-to-day look like?
How do you fit into their story and guide them to their 'promised land?'
Take the time necessary to know your customers intimately. This goes beyond just the ideal customer profile, with general demographics. It dives into their psychographics and understands them on an emotional level as well. This is where persona creation comes in.
Quantitative Data
To build a customer persona well, look for both quantitative and qualitative data.
Gathering quantitative data can include analyzing existing customer database lists by exporting them and plugging them into certain tools like facebook, analyzing data gathered on Google Analytics, SimilarWeb and other marketing automation tools like HubSpot, if applicable.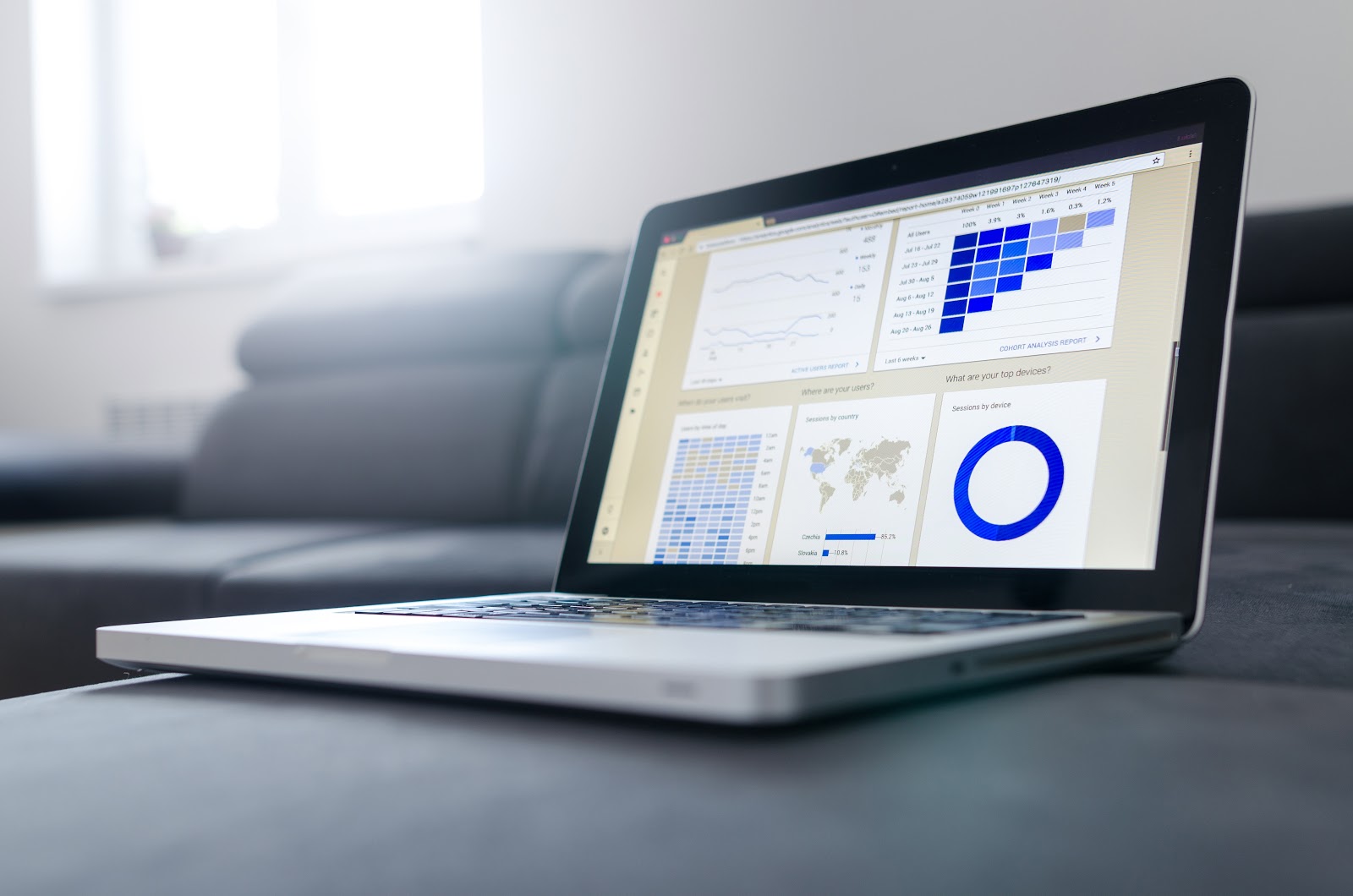 Qualitative Data
Qualitative data can come from conducting interviews with your best customers to identify their goals and motivations, their fears and reservations, their challenges and pain points, their customer journey and why they made their decisions as they did to work with you.
What were they doing before you to manage their problem and why was it not working? How did they find you? Who was the decision maker in the process?
Seek to discover what matters to them and why?
If getting interviews set up is a challenge, then running a survey can be another option. The disadvantage with surveys, however, is that you typically want to keep it short and sweet for maximum participation and you can't necessarily dig deeper with follow up questions like you would in an interview.
Get Insights From Customer Facing Departments
Don't forget to talk to your sales and customer-facing departments, the people in front of your customers engaging with them every day. What questions do they get from prospects in the sales process? What do customers say they love about your company and what are areas that still need improvement?
They Ask, You Answer is a book written by Marcus Sheridan that describes an actionable process for extracting key questions and answers that your customers care about.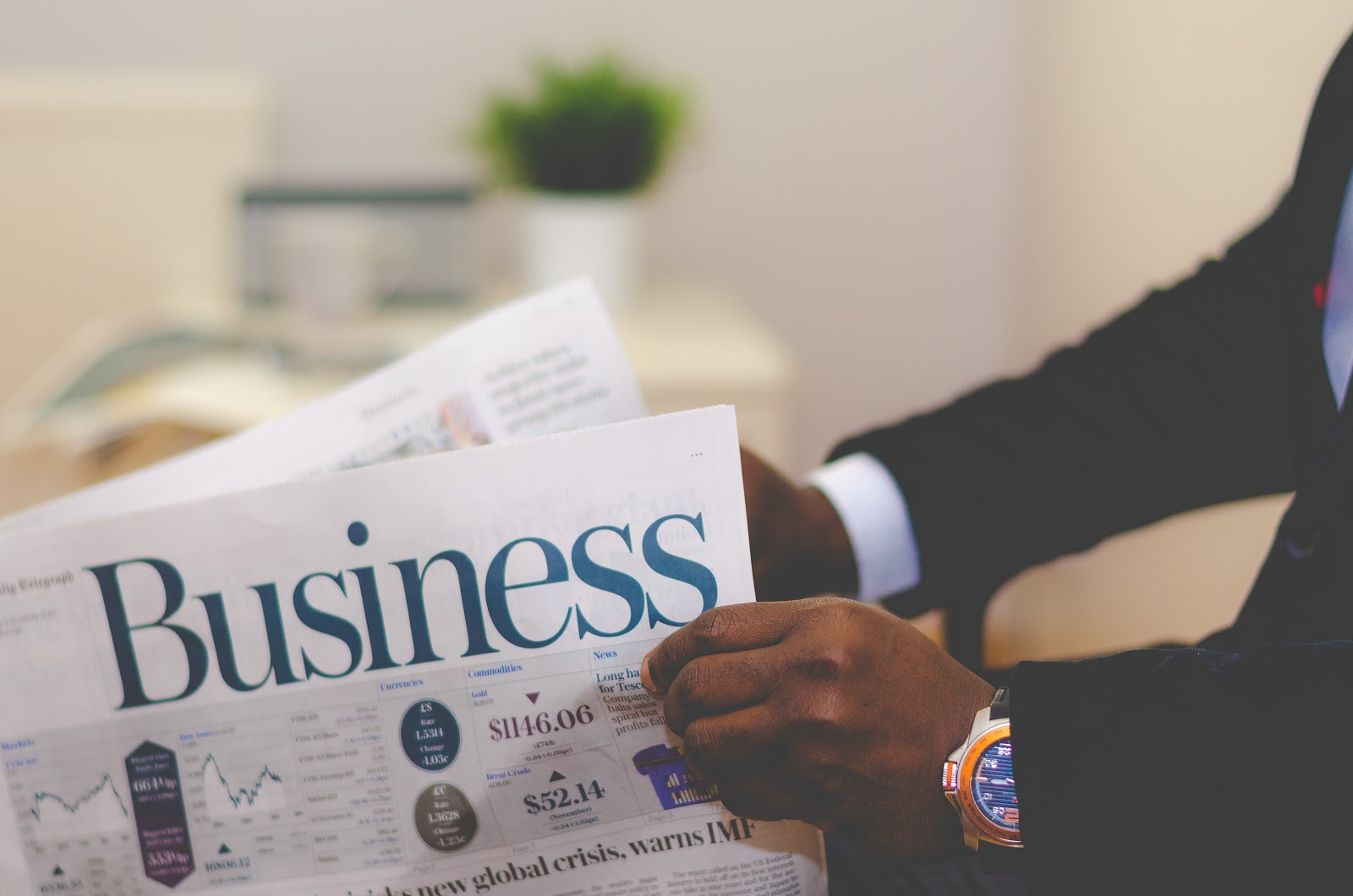 Understand Market Trends
Analyzing Market trends is important to long term business planning.
It's simply the comparison of industry data over a set time period, designed to recognize any consistent trends or results that could be used to map your business strategy – aligning it with the general direction of your industry.
As you probably already know, market trends tend to be heavily influenced by consumer habits and behaviors. And as marketers, we know that they constantly change. Thus, to stay ahead of the curve and avoid unpleasant surprises, you need to stay on top of the trends in your industry.
Pro Tip: Do not ignore trends. Use market data to inform the evolution of your product or service.
Before you can craft any plan, you first need to identify where it needs to go. What business goals are you trying to achieve? What resources will be needed to help you get there?
Use You Analytics Tools for Historical Data
Use google analytics for insights on traffic breakdown and growth over time.
What was your revenue that year? How much did you grow from the previous year? What were your website conversion rates?
Where did most of your traffic come from? What were the main contributors to that growth?
What products or services brought in the most revenue? Knowing this can help prioritize what segments of the business to focus on first.
If you don't know, take the time to set up google analytics or any other tracking in place to begin recording this very valuable data.
The strategy is simply the 'How-to' Plan for achieving the goals you set in place. But without knowing 'what' you want to achieve, you can't develop a plan or gauge how many resources will be needed in order to achieve it.
Define Your Story
Crafting a clear and compelling message can be hard.
We tend to overcomplicate things.
We tend to say too much and overwhelm our audience or worse, confuse them.
As Don Miller, author of Storybrand, dubs confusion as the death of sales. 'If you confuse, you lose.'
If people have to burn too many calories trying to figure out your clever but ambiguous message, they will bounce. Ain't nobody got time for that!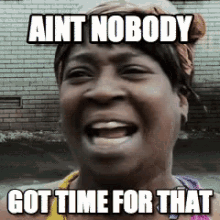 In today's fast-paced and information filled age, simplicity is king.
The goal should be clarity. What can you say that will help your audience understand how you can help them and how you fit into their story.
When crafting a clear message, invite a potential customer into a story that is ultimately about them. They are the hero and you are their guide. They want something but a problem stands in their way, and you can help them resolve it and get to the 'promised land.'

Don Millar has created this 7 step story framework that allows businesses to lay out a story that resonates with their audience. Check out the free pdf here!
The 7 Steps are as follows:
Define the Character [your customer; what do they want?]
Define the Villain [What are their challenges or obstacles that stand in the way?]
Introduce the Guide [Your Company]
Provide a Plan [Simple 3 step path to their 'promised land']
Paint what Success looks and feels like
Paint what Failure looks and feels like
Once you clarify messaging, use this to update your website, landing pages, emails, print & other traditional marketing collateral as well as sales decks.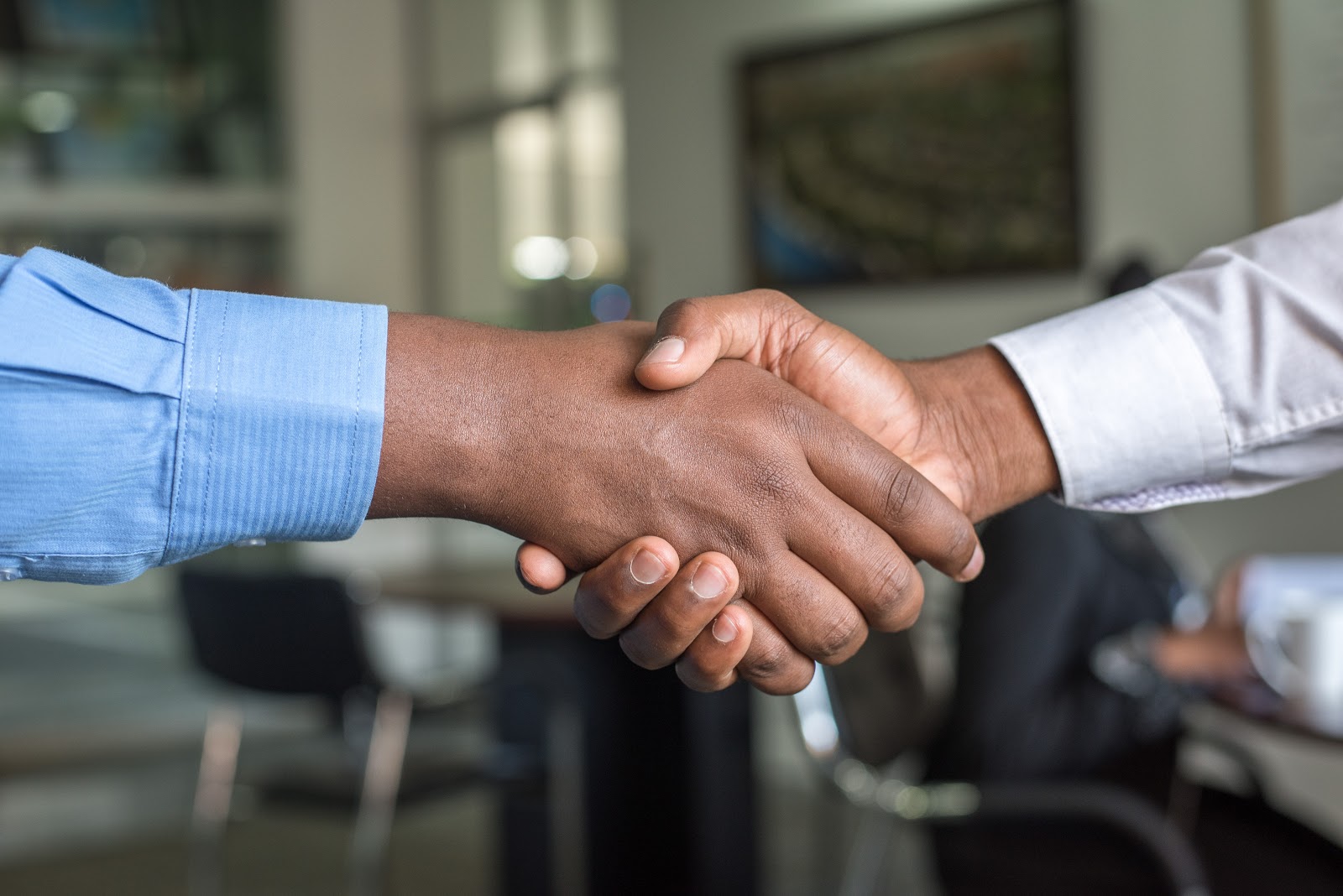 Education Marketing is often an excellent way to win more business simply because it establishes you as a credible authority in your industry. By educating others, you add value to their life and win their trust in the process.
Digitally, this involves investing in content creation that actually answers their questions, addresses their concerns, or helps them with a challenge.
In more traditional methods, it might mean conducting market research and putting together a program of actionable insights valuable to your target market and inviting them to your lunch & learn!
It may be setting up educational webinars, downloadable guides, and a blog that provides them with value. Building a successful content strategy involves careful planning that aligns with the most search-friendly structure. We dive deeper into this topic in our blog, "Content Planning Reimagined: The Art of Successful Topic Clustering."
As mentioned previously, brainstorming top questions your customer-facing departments get on a regular basis will help you understand what is important to your buyers so you can invest time and resources wisely.
So, you've done your research. You understand the competitive landscape and where you stand as a company. You have clearly articulated your unique value.
You have analyzed your own historical metrics to identify strengths and areas of opportunity. You have an idea, based on where you are and where you came from, what type of goal is realistic as you move into the next year.
You developed a detailed persona, identified the market segment you want to focus on, and clarified your message to them. You sourced content ideas that would be valuable to them.
Now what?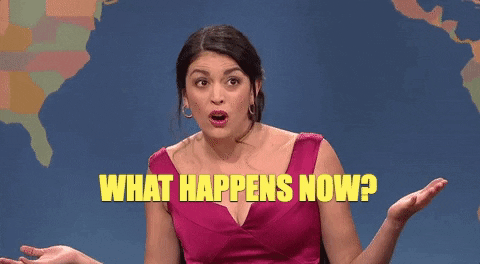 Build it and they will come? Well..that's half the battle. But getting in front of the people that can benefit from your solution, (be it a product, service or idea) is the other half of the battle.
Choosing your promotion channels based on what you know about your audience.
Are they active on social? Facebook, Instagram, & Pinterest may work extremely well for B2C products, whereas LinkedIn is often better for higher priced B2B products or services.
Test Channels If You're Not Sure
If you haven't invested in many digital channels and are not sure where to invest, our recommendation would be to test them. Start small, optimize, learn and expand once you 'crack the code.'
Don't test for a month and decide it's not working if you're not getting ROI immediately. Any ad platform needs time and volume to learn and let their algorithms optimize. Give time for optimizations and to gain learnings.
Should I Be Present On Industry Forums?
If it makes sense for your business, then yes! That is a great opportunity to build referral traffic. Don't sell your services, or you come off as "salesy" and no one likes to be sold to. Offer help, add value and answer people's questions as best as you can.
For example, let's say you sell an SEO course. Quora, for example has tons of questions from people struggling with SEO that you can offer your professional opinion on. Perhaps even share a blog link to video that goes into detail.
This is an opportunity to make an impression, hold their attention and offer other helpful guides and tools by leveraging attention grabbing CTAs on your blog. You can then retarget these visitors and build more brand awareness around an SEO course you are offering to solve the most common pain points around ranking on Google.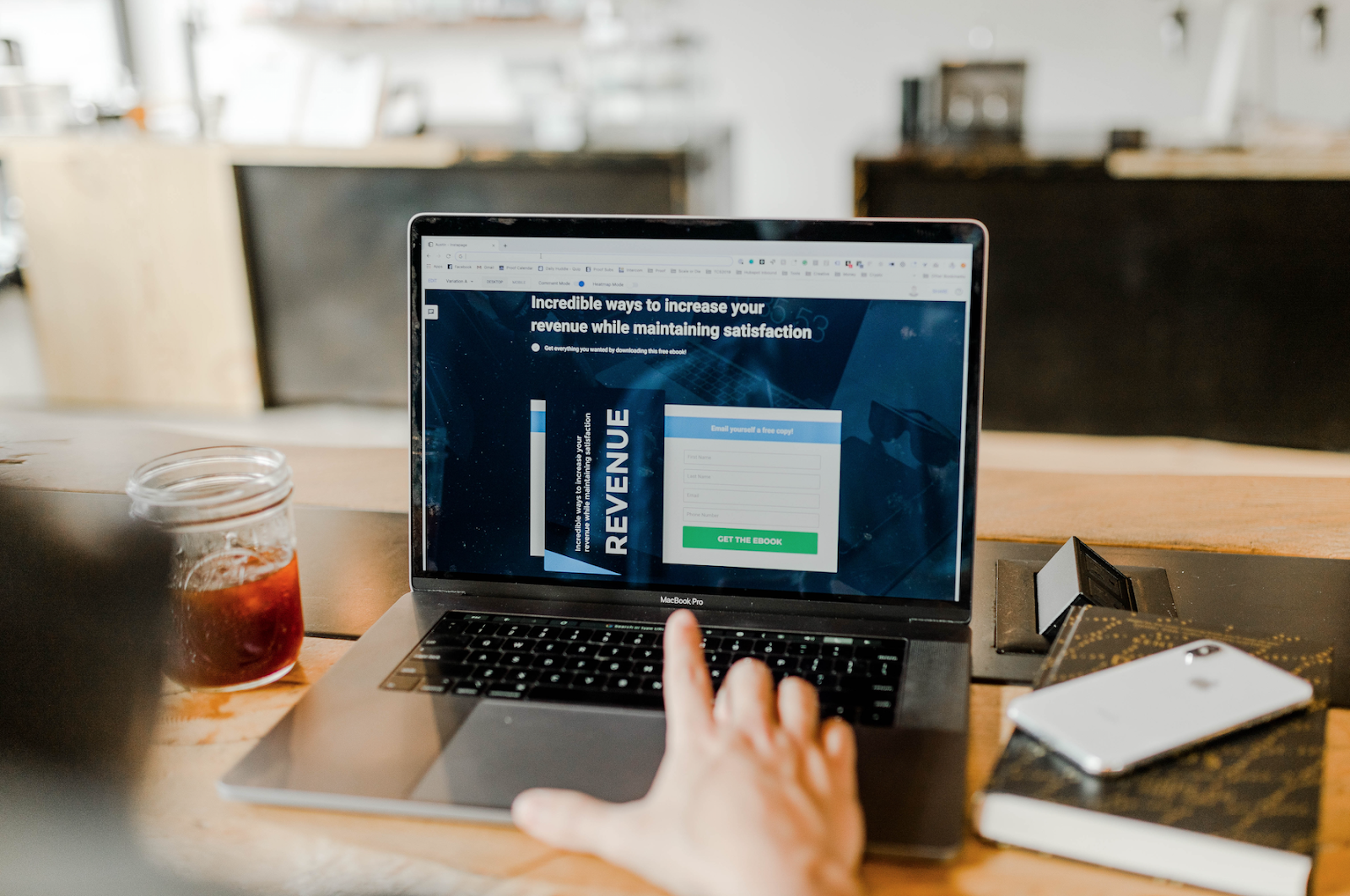 Once you identify channels to promote your offering to attract potential customers, you need to create a plan to capture and convert that traffic.
Ways you can optimize your site for conversion includes following UX best practices and adding multiple compelling lead generators on your site. Neil Patel outlines some of the best ways to increase your site for conversions in this guide.
Even after someone has downloaded an offer on your site, you need to consider a plan for how you will nurture and add value to those relationships through a solid email marketing plan.
After you win over business, take care to actually deliver on what you promise. Think about the customer journey and their experience after they become a customer. If you delight your customer after the sale, you will make them an evangelist and a promoter of your business.
Set up a plan to gather reviews and customer case studies so you can share those in your other efforts.
Going a step forward, are there loyalty programs of referral programs you can build to encourage your existing business to generate even more business. Due to the added social proof, those sales might be the easiest you make! After all, happy customers are ultimately your best marketers!
Building a sound marketing strategy that works takes time. Most of the critical thinking is done in this stage. However, once this is complete, you provide your team with clarity and a focused path to success.