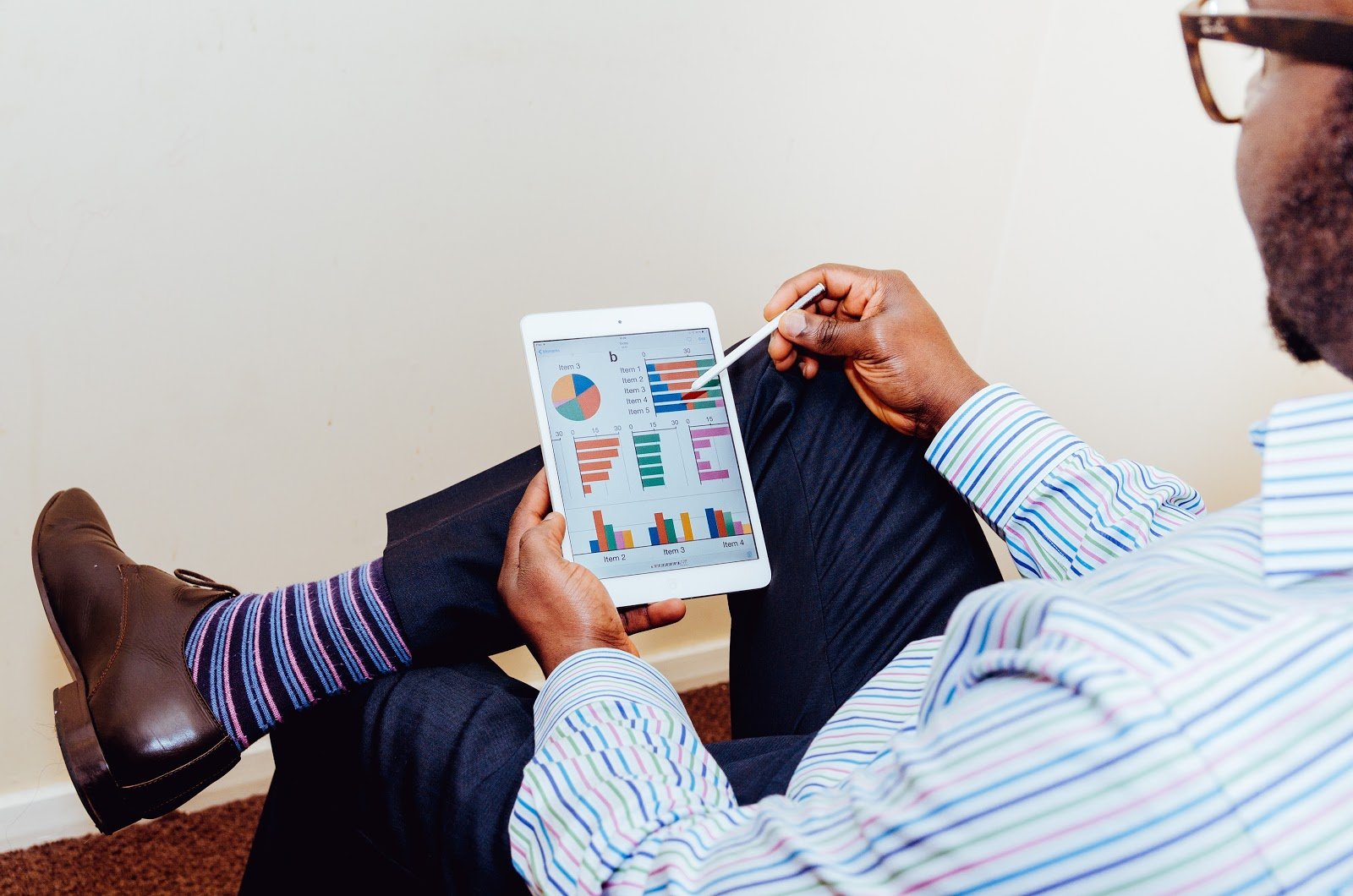 Do you feel like blogging has a way of eating up a lot of your time and resources? From ideation and organization to actual copywriting and everything in between, the amount of work you dedicate to your blog can really add up.
However, if your blog performs well, the return on your investment has the power to fuel exponential growth for your business. Blogging has the potential to increase your website's traffic, build trust and positive relationships with your customers, as well as position your brand as a thought leader in your industry. Sounds good, right?
But how do you know if your blog is even performing well?
Unfortunately, that's not always an easy question to answer. Luckily, this guide is designed to lend you a hand by explaining the three key metrics to keep in mind when measuring blog performance.
1. Traffic
The first key metric to monitor is traffic. Traffic is a significant indicator of your blog's performance because it shows how many people are coming to your website to check it out. Therefore, the higher the number, the better!
Further, It's super important to pay attention to your visitor count over time. Any trends that you notice can be very telling; you want to see your number increasing. If it starts to decrease, it may be time to take a look at your strategy and potentially make pivots.
On a more micro-level, monitoring individual blog post traffic can also offer you useful information. When you look at the traffic to one specific blog, you can gain a better understanding of how your audience responds to different topics, images, or structures.
I would highly encourage you to take a peek at the posts that are generating the most traffic. Take notes on what you think makes them so good. Since they perform so well, there might be elements within them that are worth repeating across-the-board.
Here at digitalJ2, we use HubSpot to monitor the traffic to our blog (and our clients' blogs) over time. Here's an example of one of the graphs we might take a look at.

2. Lead & Subscriber Generation
The next key question to ask yourself is, how many leads and subscribers is your blog generating? If you're generating traffic, you're bound to be collecting leads and subscribers. Both leads and subscribers are vital for growth, so paying close attention to these metrics should definitely be a part of measuring your blog performance.
It's essential to keep track of how many leads your blog is converting because it helps you understand how people are responding to your content.
Do you have calls to action incorporated into your content? Are they effective? By monitoring how many leads your blog is generating, you're able to gain a better understanding of your ROI.
The number of subscribers that your blog is generating is also an important metric to pay attention to. When someone subscribes to your blog, they are showing a genuine interest in your brand and the information you're sharing. Your blog subscriber count can be great validation that your content is valuable to people and overall performing well.
Naturally, everyone won't stay subscribed forever. But your subscriber count should increase over time; if it isn't, it may be a sign that your blogging strategy needs to be revamped.
3. Social Media Analytics
I'm sure you know the power of social media in today's world. That's why paying attention to your blog's social analytics - both paid and organic - is vital for measuring your blog's performance.
When you share your blog post via social media, how many people are sharing it? How many are engaging with it (liking or commenting)? When you pay social platforms to boost the posts that share your blog, are the boosted posts performing well? If they are, it's probably a good indicator that people are interested in the title, imagery, or topic. If your audience isn't reacting well or at all, it can help you understand the performance of your blog on a different level.
One specific social metric to pay close attention to is shares. When someone shares your posts, they're putting your content in front of all of their followers, which can extend your reach exponentially. Monitoring social shares can help you identify topics and article structures that speak to your audience the most.
The best way to monitor your social analytics is within the platform itself. In the case of a boosted post on Facebook, for example, makes it easy to see the number of people that were reached, who engaged with the post, and who viewed the page.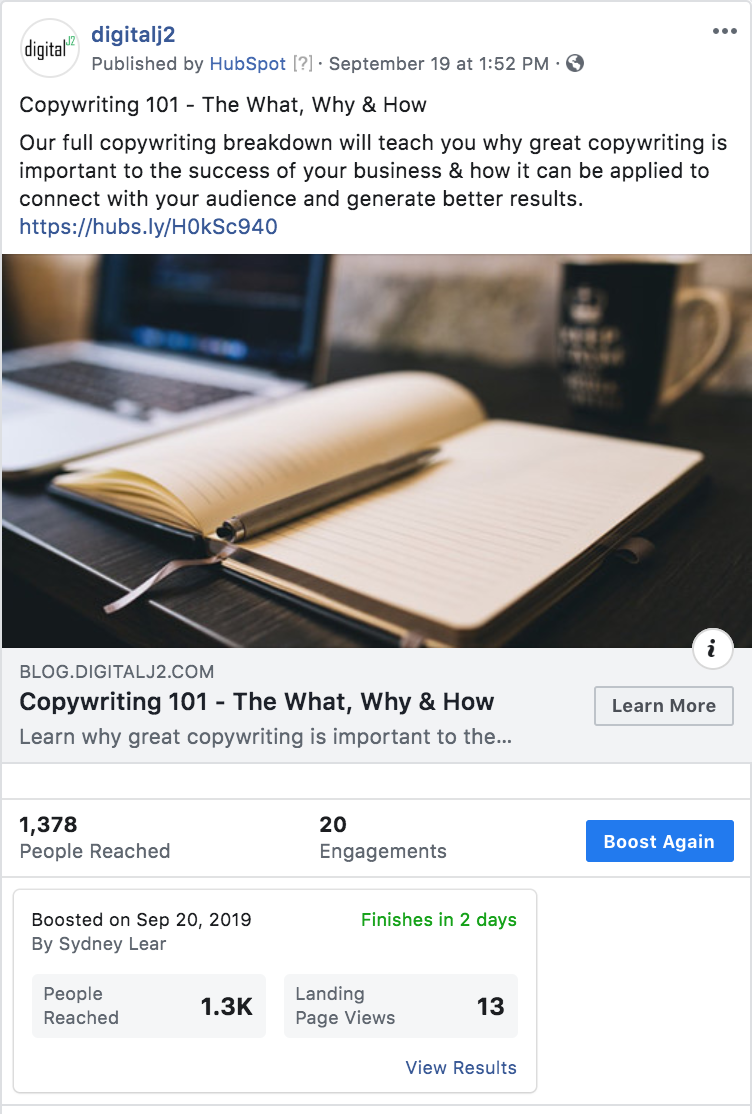 Final Thoughts
Sometimes, monitoring your blog's performance can seem like a daunting task. There are so many different reports and graphs that it can be easy to get lost in the numbers and stray from your goal.
Luckily, there's a wealth of marketing software out there to help. Plus, the simplicity of these three key blog metrics will offer some clarity while you navigate the waters and optimize your blog.