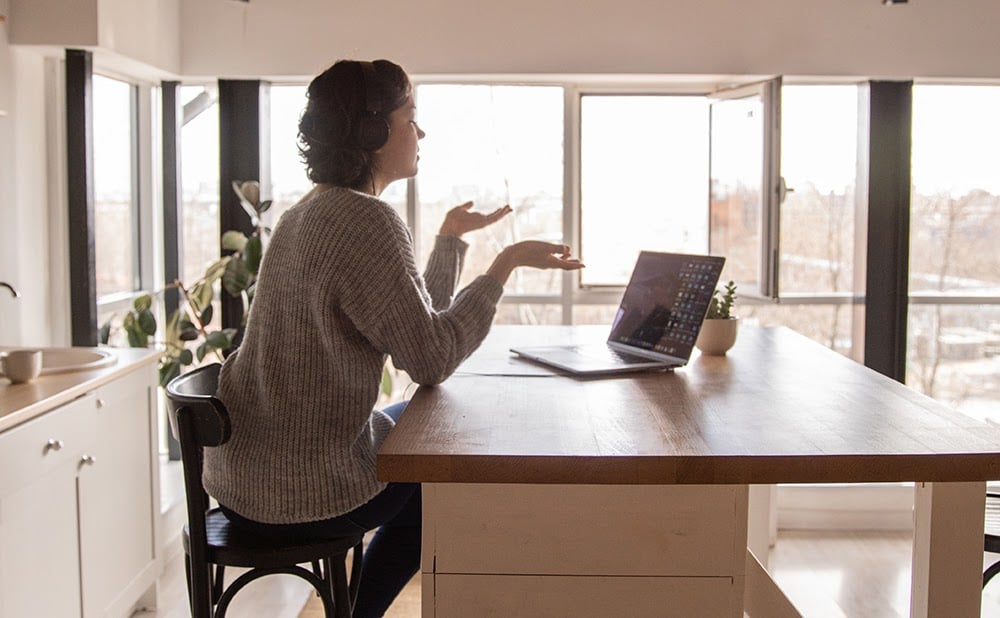 Virtual meetings are how we get things done in 2020.
The onset of the coronavirus outbreak has forced businesses, schools, and families to gather in front of their computers or other devices to discuss proposals, teach lessons, or sing a round of "Happy Birthday" to a loved one.
Which video-conferencing tool is best for you depends on what field you're in, how much you want to pay, and what you want to do with the software. With most of the marketing and sales population working from home now, having options for collaboration is essential and paying little to nothing is a perk.
Here is a list of seven free cyber-conference platforms and what they can do for your business. We've also mentioned some of the more robust features of each tool in case you are in a position to upgrade.
Which Free Cyber-Conference Platforms Are the Best?
As with most decisions, the best choice depends on what you need. These free cyber-conference platforms have various limits on time, participants, and number of meetings.
GoToMeeting is a popular cyber-conferencing platform. The free plan offers one of the easiest methods to host conference calls (plus screen-sharing capabilities). The one-click meeting solution makes the platform easy to use. You can also start meetings utilizing the app, Microsoft Office programs, chat links, and email.
There is a big drawback to GoToMeeting Free. You are limited to audio conferencing only. To get video conferencing, you have to upgrade to a paid plan. Another issue is the participant limit. You can only talk to three other people on the free plan.
ezTalks provides free HD web video conferencing. Its interactive whiteboard allows team members to see the notes and sketches of their colleagues in real time. The starter plan has MP4 local recording as well.
Some cons that come with ezTalks are the participant and time limits on the free version. You can only host two other people for up to 10-minute sessions. With the paid plans, you can have 100-300 participants and unlimited group meetings.
The free version of Cisco's Webex is a great choice for business groups that want to meet virtually for less than an hour. On this plan, you can have one host, up to 100 participants, and up to 50-minute sessions. There are also layout options, screen-sharing tools, and recording capabilities.
When you upgrade to Webex's paid plans, you have no time limits on your meetings (plus your number of hosts increases). With the Business version, you can have up to 200 participants. With Enterprise, you get up to 100,000 participants and unlimited cloud recording.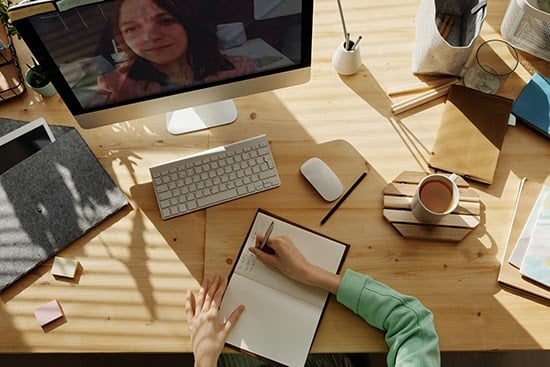 And then there was Skype. With this free cyber-conferencing platform, you can host a video meeting with no sign-ups or downloads required. You may invite up to 50 people to participate and there are no time limits. The meeting link does not expire and can be accessed at any time. This version also has screen sharing and recording capabilities.
Skype can have connectivity issues because it is a voice-over-IP service (VoIP). There are more interactive features available, but you have to pay for them. For example, to get unlimited calls to any country in the world, cell phone calling, or SMS, you have to pay for credit, get a subscription, or buy Skype Premium.
Zoom's free plan includes 40-minute sessions for up to 100 participants. This version has video conferencing, web conferencing, and group collaboration features. Participants are not required to have an account to join a meeting and one-on-one meetings are unlimited. If you upgrade to Zoom Pro, your meeting time limit disappears and you acquire admin feature controls. With Business, you can have up to 300 participants and receive dedicated phone support. At the Enterprise level, you get 500 participants, unlimited cloud storage, and a dedicated customer service manager.
Google Meet, formerly Google Hangouts, has plans ranging from Free to G Suite Enterprise Essentials. The free version includes a maximum meeting length of one hour and up to 100 participants. There are also adjustable layouts and screen sharing capabilities.
When you move up to G Suite Essentials, you get 300 hours of meeting time, 150 participants, and 24/7 online support and community forums. G Suite Enterprise Essentials bumps you up to 250 participants; a live streaming in-domain is coming soon with a 100,000 viewer capacity.
With UberConference Free, you can have up to 10 participants on a call and meet for up to 45 minutes. You get screen sharing, call recording, and HD video. PINs are required to join meetings.
With the Business plan, you get up to 100 participants who can talk for up to five hours in a session. You receive a team management portal, international access, and voice intelligence. There are no PINS required for this plan.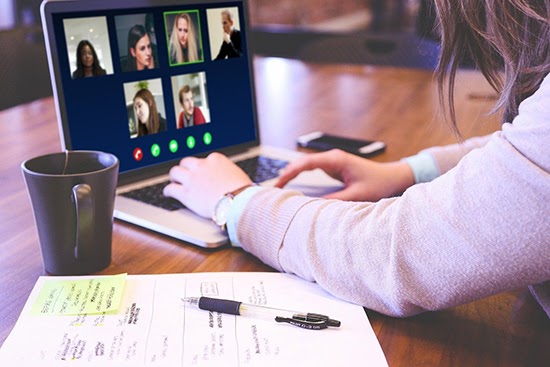 What Free Cyber-Conference Platforms Can Do For You
Now you are more familiar with a range of free cyber-conference platforms and what you can do with them. You also know what kind of features you might be willing to splurge on if you have the money in your budget to purchase a plan.
Before choosing a video-conferencing platform or discussing the decision with your colleagues, you might want to try out some of these tools with your friends or family and see which ones pass the test in terms of user-friendliness and functionality.
As the COVID-19 outbreak continues to evolve and change the way we do business, keep in mind that the pandemic is not over yet. When you weigh the pros and cons of each cyber-conferencing platform, consider your company's future needs and whether the free versions will be enough to stay relevant and productive.