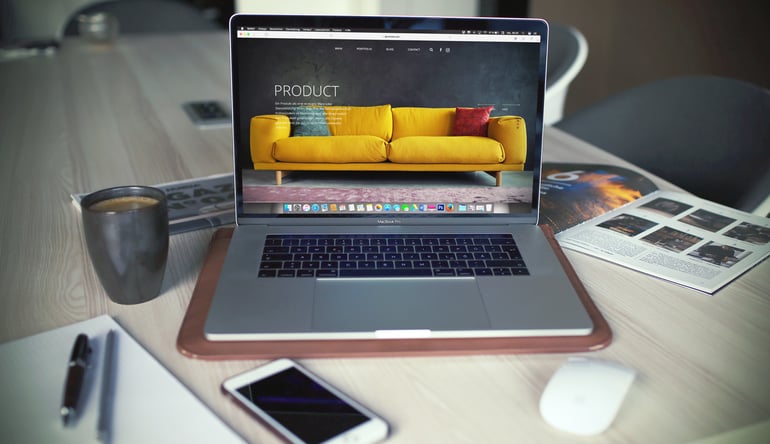 You're putting out content that's relevant, engaging, and shareable across various channels. Now, you need to know if it's a hit or a miss.
However, money is tight and you don't want to spend a lot to track online traffic and see how your content is performing among consumers.
The good news is you don't have to pay anything. Here are 14 free (and somewhat free) tools you can use to monitor the performance of your website and landing pages.
Which Analytic Tools Are Absolutely Free?
This is a good place to start. Google Analytics dives into your top keywords, largest traffic sources, most popular pages, and visitor locations. The program also helps you set goals and measure progress over time.
This platform helps to make sure your website is Google-friendly and shows up in relevant search results. It also allows you to search analytic reports, alerts you about errors or issues, and tests to see if Google understands your content.
Best known as a space-saver, Bitly gives you the tools to share your shortened links and analyze their performance. The platform can tell you how many clicks each link generated, when people clicked on the link, and which platforms they used.
This program has a catch: you have to download it and host it on your server. However, there's also a mobile app and unlimited data storage. Piwik's features include event tracking, visitor maps, keyword search, and automatic email reports.
This software offers information like views, unique visits, referral sites, and visitor location. Open Web Analytics lets you see where visitors are clicking and how they move their mouse to navigate the website. OWA also tells you when visitors click on specific links, buttons, and images.
Check out the competition! SimilarWeb allows you to view any website's global, country, and category rank—as well as traffic by country. You'll also get an overview of the total desktop and mobile visits from the past six months. Click "Add Competitors" for side-by-side comparisons of ranking, traffic overview, and referrals.
This dashboard helps you monitor data across Google AdWords, Salesforce, PayPal, MailChimp, and WordPress. You can customize the platform with more than 40 widgets and create real-time reports to download and share. Cyfe can also connect to your TV.
This Alexa won't let you order paper towels. It helps you compare your website's performance against competitors. Alexa measures your site's reach and how many people look at your site. The tool also reveals which keywords generate the most visitors for similar sites and how many backlinks you have from other websites.
This tool monitors your sales and tracks conversion rates. GoingUp! shows you the percentage of visitors who purchase from your site. It also provides details on where visitors are coming from as well as geographical data about viewers, which can help target your advertising and website copy.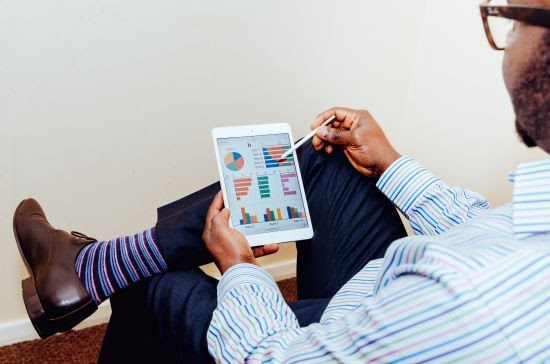 Which Analytic Tools Are Somewhat Free?
With SEMrush, you can research keywords in display ads, organic and paid search, and link building. The Keyword Magic Tool generates a list of related keywords, average monthly search volume, and much more. SEMrush users can make 10 requests a day for free. Full access requires a pro account starting at $69.95 per month.
This tool lets you discover keyword ideas, get the metrics, build a list, filter the keywords, and prioritize which ones to target. There's no charge to run two keyword searches each day, while community members get an additional five searches. The standalone service is $600 per year.
Clicky is free if you have one website receiving fewer than 3,000 pageviews a day. After that, it ranges from $9.99-$79.99 per month. Clicky lets you know when a visitor was on your site, how long they spent, and what they did while they were there. It also reveals where the visitor is from and how they found your site.
This dashboard relies on connectivity with Google Data Studio to display metrics and data. Supermetrics compiles data using PPC tools, SEO tools, social media, and website analytics. You are able to schedule reports to be collected, curated, and sent straight to your inbox. There is a 14-day free trial.
This platform is great for marketers and advertisers who like to get technical. Analytics Canvas allows you to create different "blocks" that tell the program to pull data from specific sources. If you're looking for a dashboard, this offers additional export features to Google Data Studio. A 30-day free trial is available.
Get Tracking!
Now you have more than two dozen free(ish) tools at your fingertips to monitor landing page and website traffic. Some are totally free; some come with more perks if you pay. All you have to do is try them out to discover what's best for you.
Once you learn how people are finding your business online and interacting with your website, you'll be able to better focus your marketing efforts.