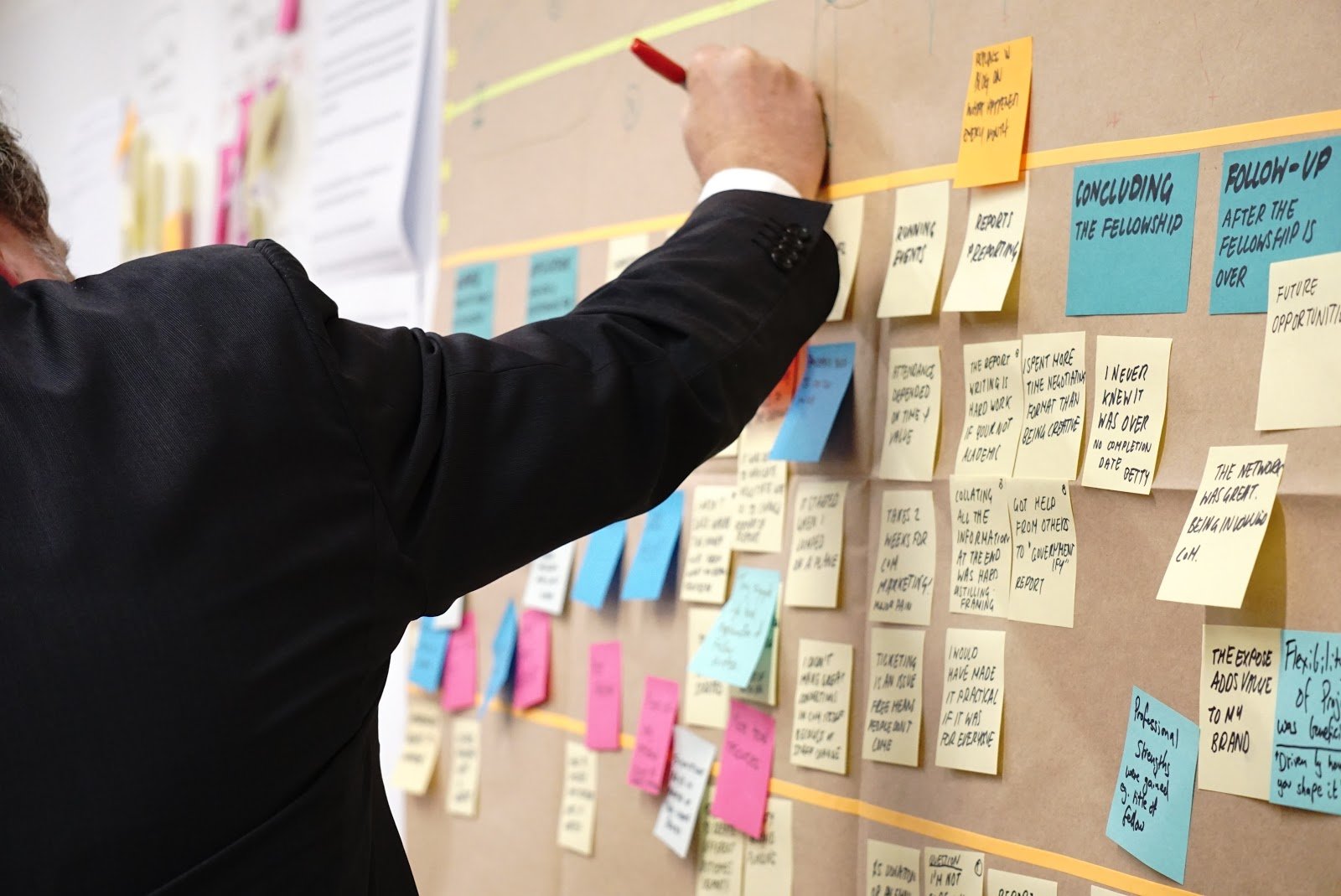 Deadlines, details, delegation—oh my! When a project grows mismanaged and disorganized, it can become overwhelming, fast. However, this is all fixable with these project management tools best practices.
What Are The Benefits of Using a Project Management Tool?
When you choose the right software, it takes the work out of project management. But how do you know when your business is ready and needs to utilize a platform? If you find yourself or your employees struggling with any of the below, then it's time to switch.
Task Management
To ensure the success of your company, there's a lot of tasks that needs to be done by each employee. These could be simple tasks such as weekly chores or important tasks such as renewing client contracts.
With a project management platform, all you have to do is create a task, assign it to the employee who is responsible to complete it, and give it a due date. After that, you can track when the employee completed it, if they moved the due date, if it's late, or see any notes they made about the task.
Timeline Management
There's no denying that everyone wants things to be completed in a timely manner. Multiple tasks, tons of employees, and various work schedules can become insane fast.
With the tools provided by project management software, you can not only manage your own timelines, but also your employee's timelines.
This becomes increasingly useful as the number of employees grows, or if you're an agency with many clients and many timelines, all starting at different times. With project management software, you can properly set expectations with clients or employees just by quickly pulling a report.
Productivity Reports
Although we hate to admit it, no employee is ever 100% efficient and productive. Even the Dwight Schrutes of your office can be "time thieves."
Although you don't expect every employee to be productive every hour of the workday, it's still important to understand their overall productivity. With the right project management software, you're able to quickly pull a report that shows the productivity of employees.
This works especially well if you integrate a time-tracking software, such as Everhour, where employees time their tasks.
This offers a better understanding of how employees spend their time on a daily basis, as well as how it affects your project timelines.
Workload Management
One last noteworthy benefit of a project management tool is the ability to manage employees' workloads. Say you have an employee scheduled to complete what is equivalent to 59 hours of work in one week. This could be due to a few things, such as accidental overbooking or just an oversight.
Without a project management tool, there would be no way for you to see the numbers. Instead, what you might hear are the complaints of a disgruntled employee who is accidentally being overworked.
With the right project management software, you can keep track of scheduled work hours and prevent issues like the one from the above example. This not only keeps employees happier, but also will help you even the workload out from employee to employee.
What Are Commonly Used Project Management Tools or Platforms?
Choosing the right software for your business is half the battle, so here are four more commonly used project management platforms. As you'll see, there are similarities between them. Sometimes, all it comes down to is your preference, price, and layout.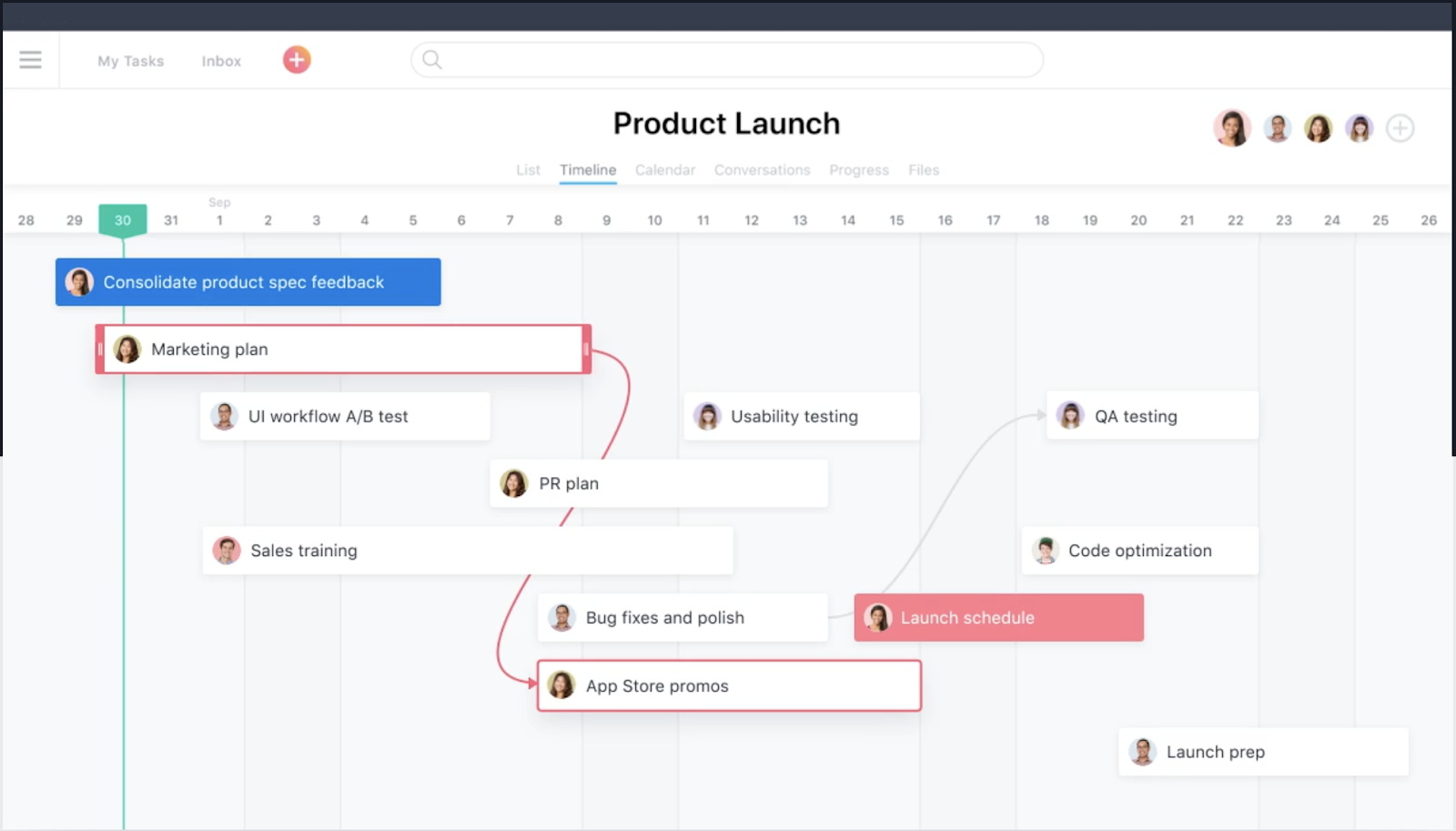 Now as an "official disclaimer," this is the project management platform that digitalJ2 uses. However, as an unofficial disclaimer, it's not our favorite one. But we'll cover that one here shortly.
Asana is ideal for companies that want to keep it relatively simple. They have features such as project management, collaboration, and file storage.
Asana has the ability for employees to collaborate and coordinate on projects and timelines because everyone has the same access. This helps keep communication in the platform rather than through emails.
Although Asana is simple, sometimes that's all you need. If you have a small team or really aren't looking for a lot of features, this may be the perfect project management tool.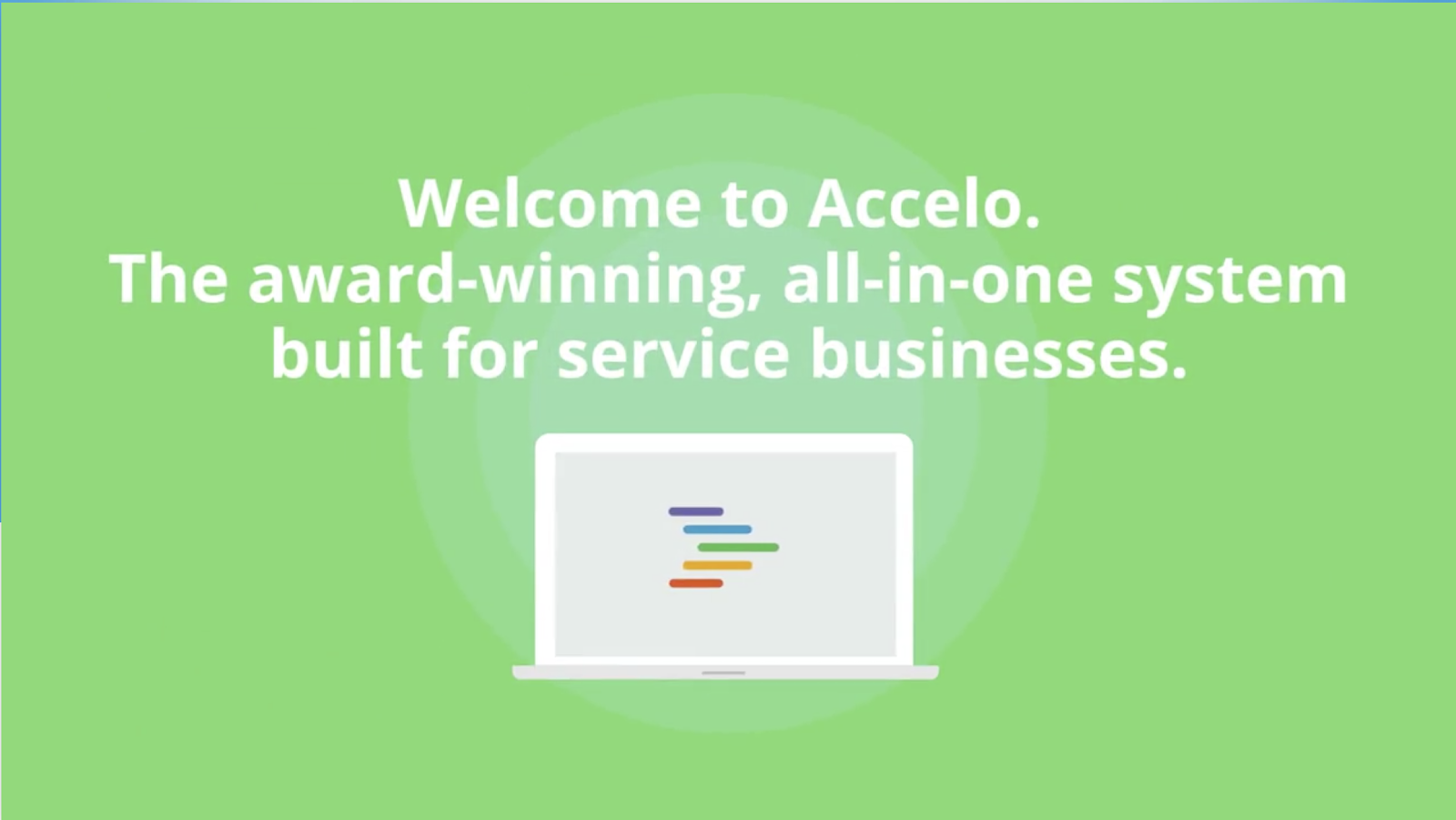 Accelo houses an unmatched amount of capabilities and integrations. According to their site, "We give service businesses a system to run their operations, streamlining client work, automating processes, and letting professionals get back to doing the work they love."
They seem to target small- to medium-sized businesses.
Accelo has a long list of integrations, including G Suite, Office 365, SalesForce, HubSpot, MailChimp, PayPal, Slack, Zapier, and many more.
Not only do they have a ton of integration capabilities, but the platform itself is user-friendly and all-encompassing. They offer automatic time tracking, one-click reporting, and invoicing—making Accelo your one-stop-shop.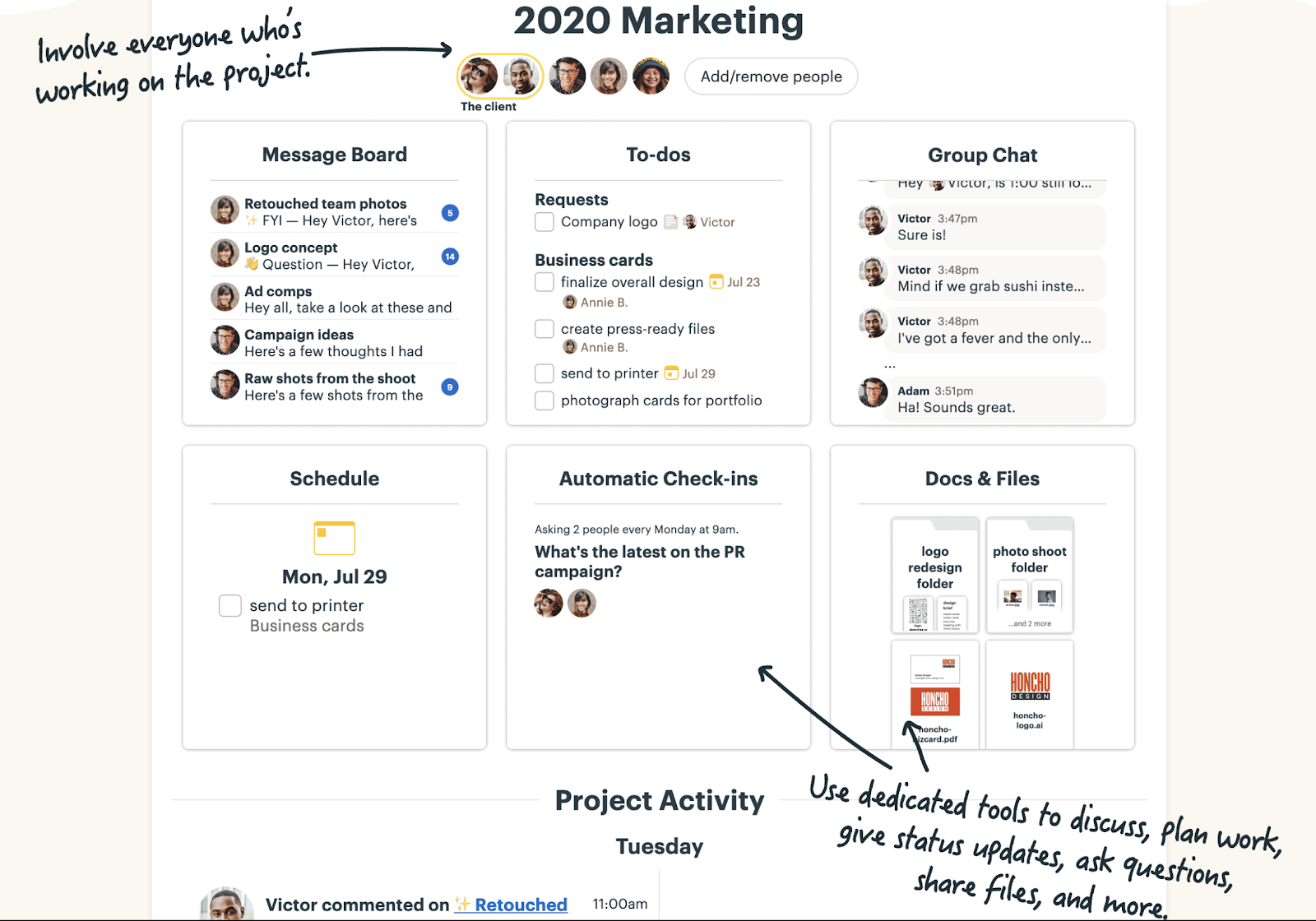 Basecamp seems similar to Asana, as they offer a message board, task management, scheduling, and file uploads.
However, Basecamp offers a group chat. This could potentially cut out a platform like Slack and help keep employees in one platform instead.
They also offer automatic check-ins, where you're able to get updates on tasks or projects without manually having to ask in a message.
They have easy-to-pull reports for managers, overviews of project timelines for executives, and office hours for employees, letting them only receive notifications during certain hours of the day.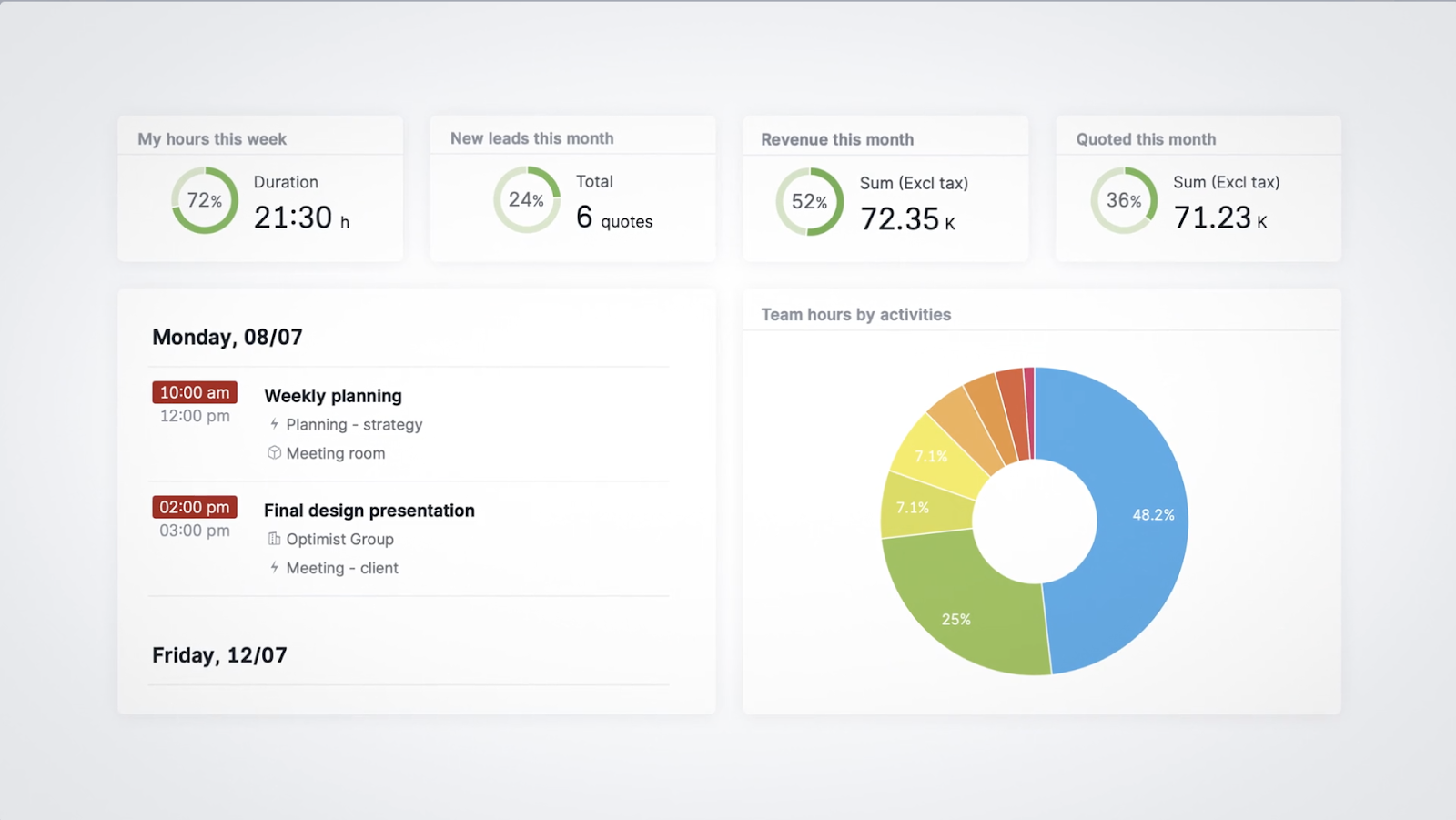 Scoro has a lot of comprehensive features, such as task management, contact management, team collaboration, quotes, billing, and reporting.
What stands out in this platform is their ability to provide quotes directly from the platform. They offer pre-set templates, so management can build them and employees can use them.
This would be helpful for agile agencies or companies in the B2B industry, so sales reps or employees can provide quotes for additional projects immediately, reducing the friction and increasing the probability of the upsell.
How Do I Get The Most Out of My Project Management Tool?
When you invest in a platform, you want to see ROI. But when it's something that feels like it doesn't directly attribute to revenue, it may seem pointless. However, that's not true!
When timelines and projects are more organized, employees are more productive and keep up with deadlines better. That's why it's important to get the most out of the project management platform you choose.
Use All of Its Features
Each project management tool has its own features. So if it's there, why not use it? Sometimes, the feature that seems irrelevant to you, is actually extremely useful. Give it a shot and if it doesn't help—no harm, no foul. You're already paying for the tool, so it's worth trying it out.
Have It Integrated To Other Platforms
Very few businesses only work in one platform. That's why so many project management tools have plenty of integration options. Whenever possible, I highly suggest integrating your platforms so they all are in contact with one another in order to update reports and information continually and automatically.
Keep All Employees in ONE Platform
When employees use different platforms to do different things, it becomes chaotic FAST. That's why it's important to choose one project management tool and implement it company-wide to make sure everyone is on the same platform and using it correctly.
Establish Company-Wide Etiquette
When people don't understand what is and isn't acceptable in a tool, it's likely to be misused.
With project management software, employees communicate on the platform and tasks will be assigned, reassigned, and unassigned. So if etiquette isn't established, it will turn into the wild west with employees passively assigning tasks and reassigning them without approval or communication.
Key things to establish are roles, requirements, and limitations.
Roles
Establish who can and cannot change things, who is an admin, who isn't, who needs to be included in a task, who doesn't, etc.
Requirements
When someone creates a task, what needs to be included? When someone reassigns a task to another employee, what is the etiquette on that? If someone needs help with a task, what do they need to do? How long ahead of time are they allowed to reschedule something? Do they need to give 48 hours' notice or more?
Limitations
Every employee should not be able to change due dates and reassign work. Establish those limitations early on. Also, are there certain projects employees shouldn't be able to access? Know those ahead of time.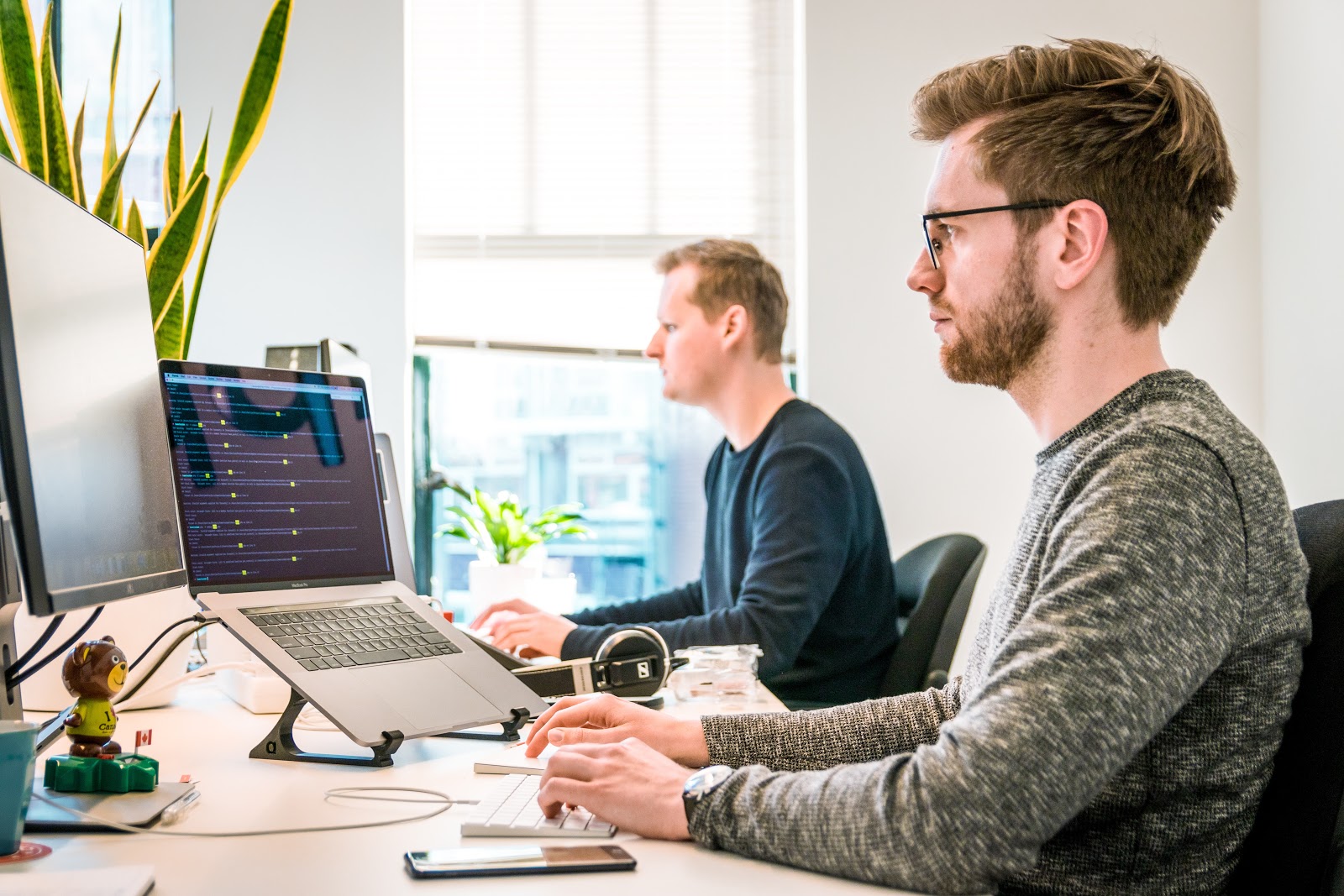 Project Management Dos, Don'ts, and Best Practices
Now that we've covered project management tools and how to get the most out of them, I'd like to leave you with some of the dos and don'ts of project management tools.
DO Take Your Time & Conduct Research
Before investing hundreds or even thousands of dollars, take the time to research what features will work best with your company's needs.
Many platforms have free trials. Our suggestion is to utilize a couple of months and have just a handful of trusted employees try out platforms and report on what they did/didn't like about the platform.
DON'T Leave It Up To Employees To Figure Out
When you select your software, establish an "ambassador" to oversee the integration of the software into your business. Let them answer questions, hold training seminars, and be a resource for their fellow employees.
This is when they should establish a company-wide project management etiquette guide breaking down what is and isn't an acceptable use of the platform.
DO Establish Project Management Roles
At digitalJ2, we have different departments and within those departments, different roles. Each role has various responsibilities. For example, our account managers are responsible for client's timelines, so we give them the ability to change due dates, add or remove tasks, and reassign things when needed. This is only allowed by account managers and upper management to avoid lower-level employees from moving due dates or tasks around unnecessarily.
By establishing who can/cannot do things, you prevent accidental mismanagement of projects. With the example of digitalJ2, account managers take ownership of their projects, accounts, and timelines. So we are responsible to ensure deadlines are met and goals are on track to be hit (or exceeded). If we have campaign coordinators or copywriters changing deadlines without warning or approval, it could lead to friction, missed deadlines, and upset clients.
Make sure to establish who can and cannot do what and encourage employees to take ownership of their projects.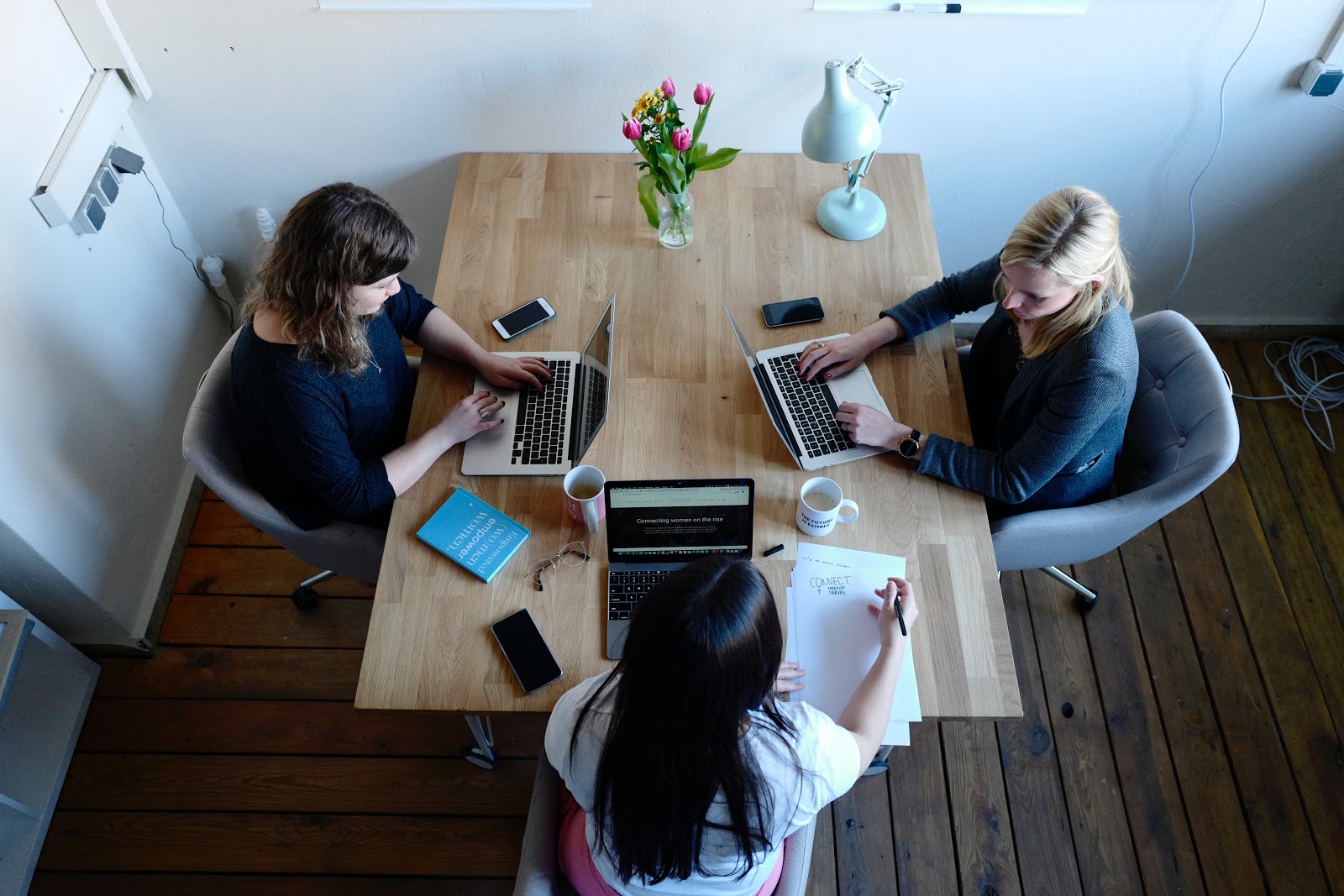 DON'T Assume One Software Will Always Fit Every Need
By this point, you can see how many platforms there are. As your business grows and transitions, your needs will change. Often, you will outgrow the platform that may have been the perfect fit before. This is a good thing!
That's why it's important to check in with your platform and employees to see if all of your needs are being met. Do this at least once a year when your contract is up for renewal, if not more often.
On the flip side, sometimes your software outgrows you. With constant updates, it's easy for a project management tool to no longer be a good fit. So, keep an eye on your platform and how well it actually fits.
DO Give Employees Time to Adjust
Lastly, as with any new software implementation, both new and existing employees will need time to adjust. It will not happen overnight and some employees will take to the adjustment quicker than others.
Have patience, but also make sure to enforce the changes. It's easy for more stubborn employees to refuse and try to skirt the new platform or rules, but it will be important to enforce platform use as much as possible.
Soon enough, it will become second nature to them; until then, encourage employees and reward those who jump in immediately.
Why Follow These Project Management Tools Best Practices?
When you invest time and money into a project management tool, you want to see a positive impact. With the right platform, you're bound to see one, but only if you use it correctly. Software only works as well as its users and if no one is using it, or if it doesn't actually satisfy the company's needs, then it's a waste of time and budget.
By utilizing the aforementioned best practices, you will be able to better use your current or new software through better time, workload, and project management.